Takachiho, Miyazaki → ⛰ Mount Sobo → Taketa, Ōita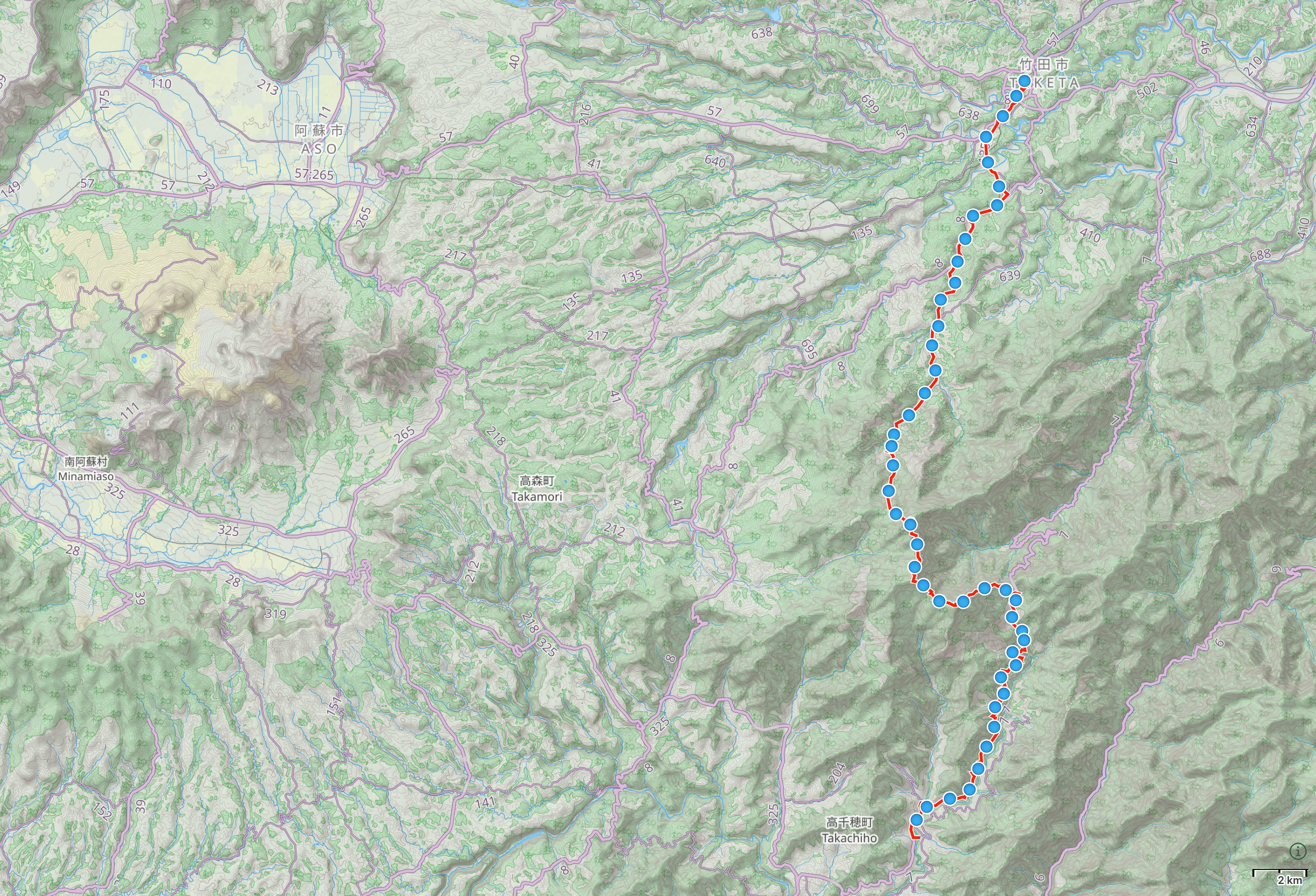 🗺 Open map in GaiaGPS →
---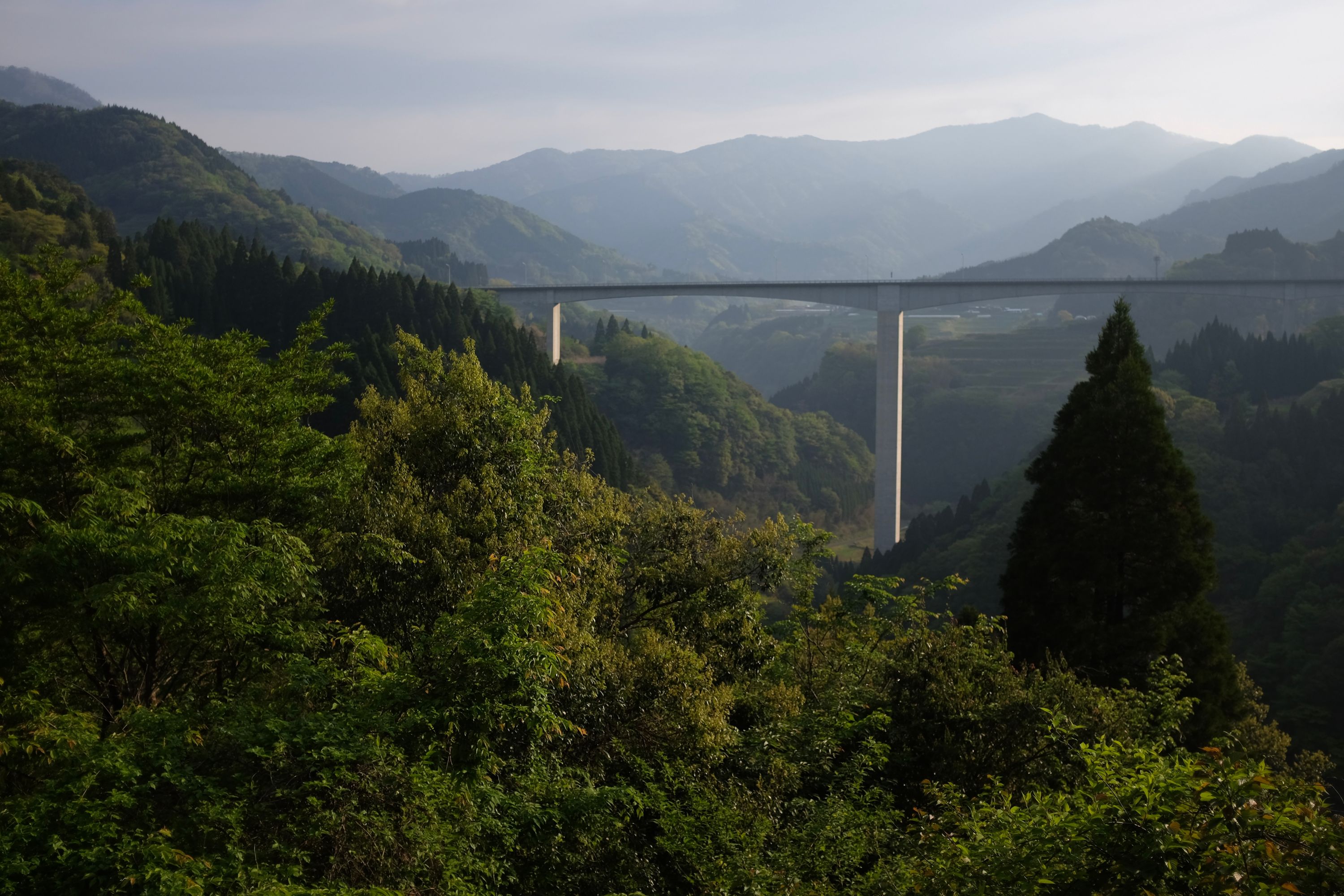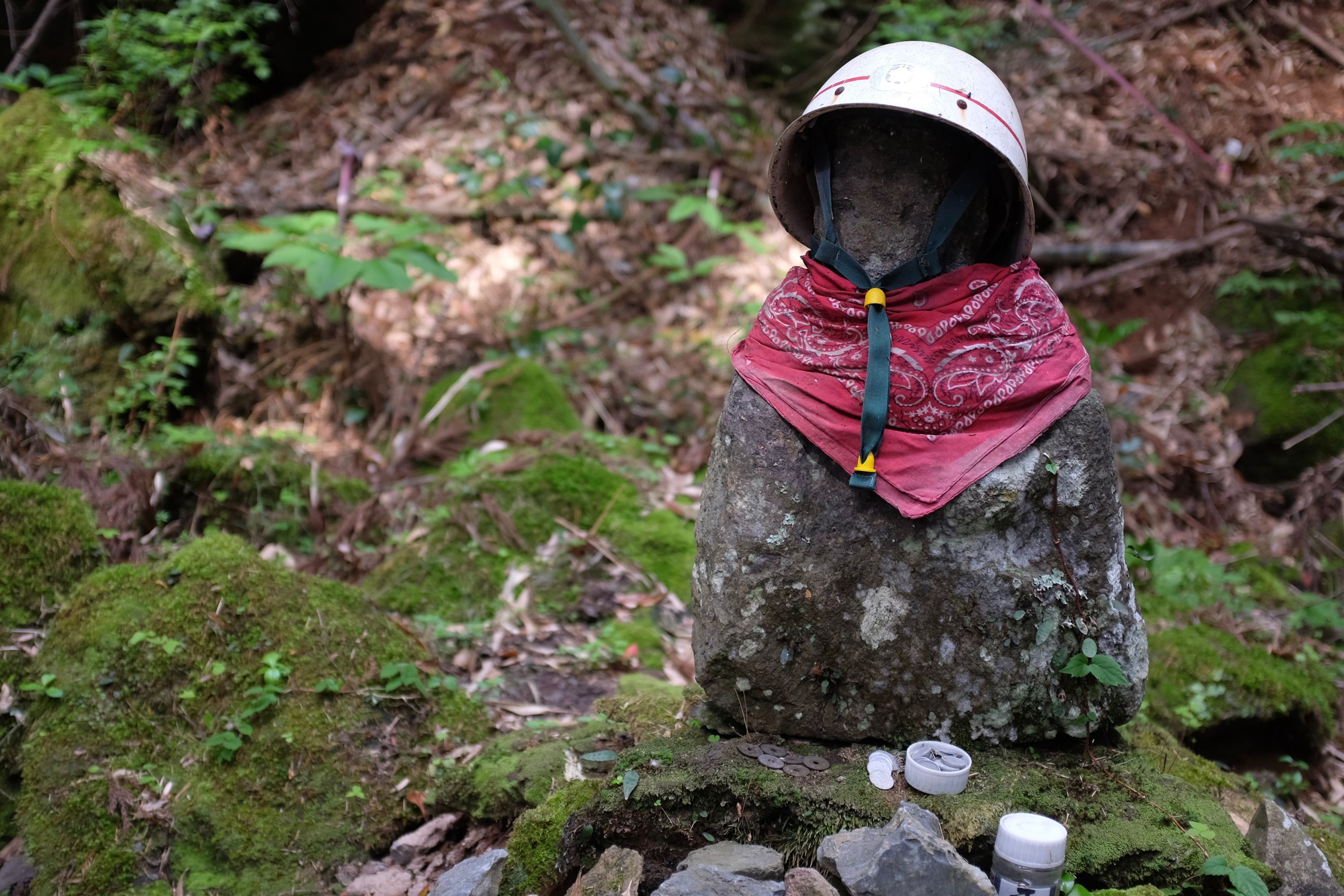 📍 Great Upper Iwato Bridge, Miyazaki
---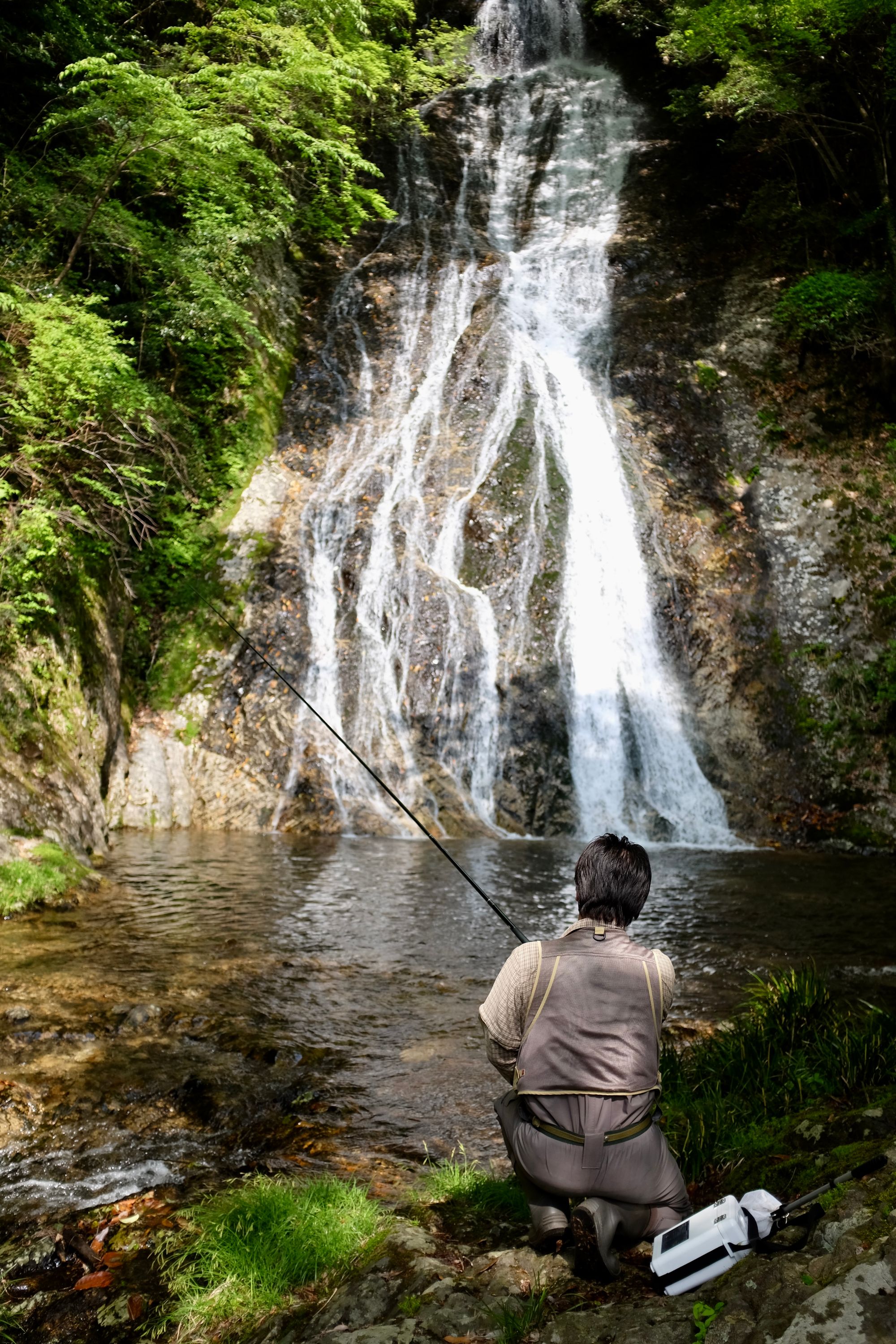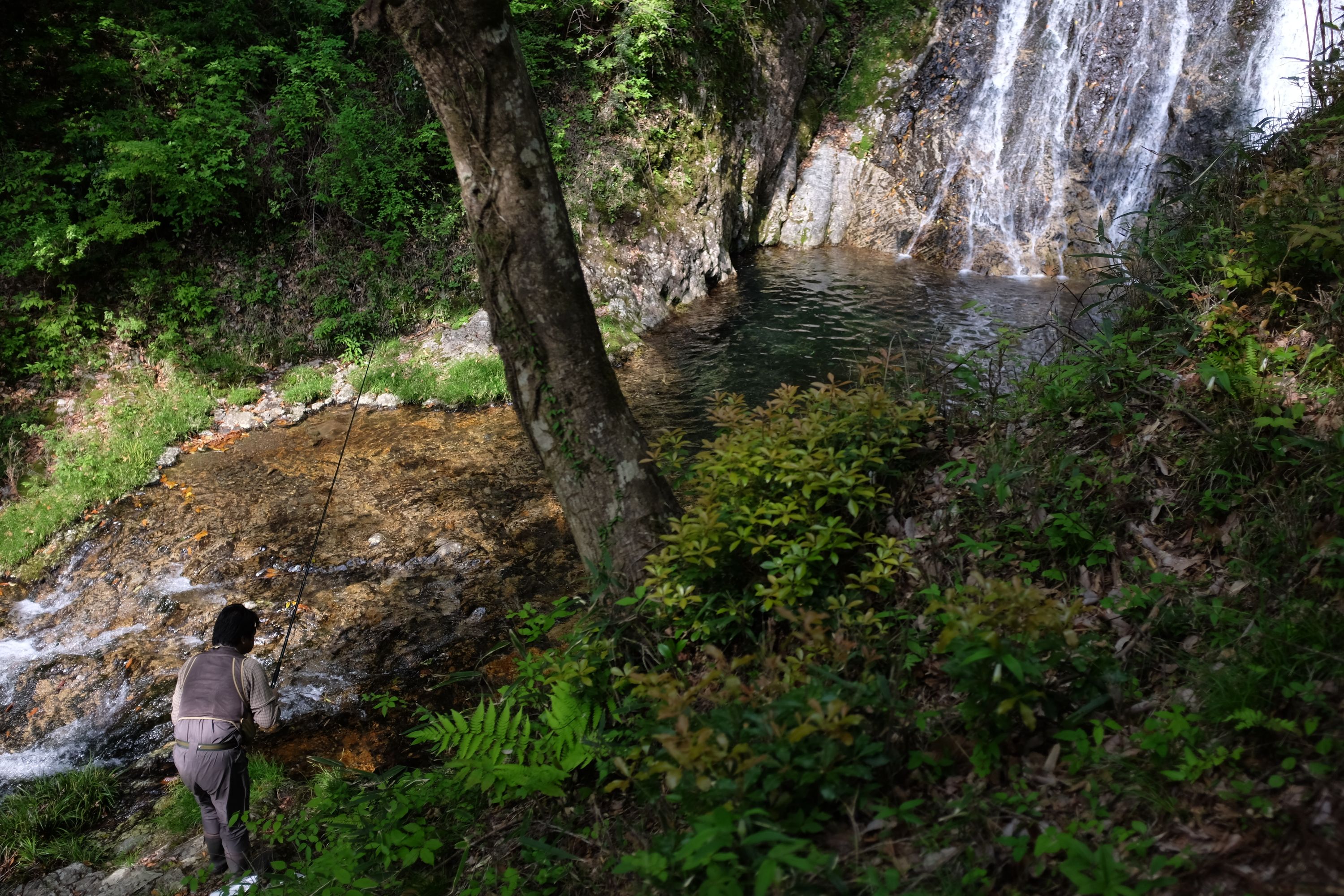 📍 Jōkōji Falls, Miyazaki
There are probably worse ways to start the day than to tenkara fish the cold waters of Jōkōji Falls, on the southern approach to Mount Sobo. During a break, he opened an ice box in his truck and showed me the previous day's catch: eight beautiful mountain trout, gutted and frozen in a plastic bag.
---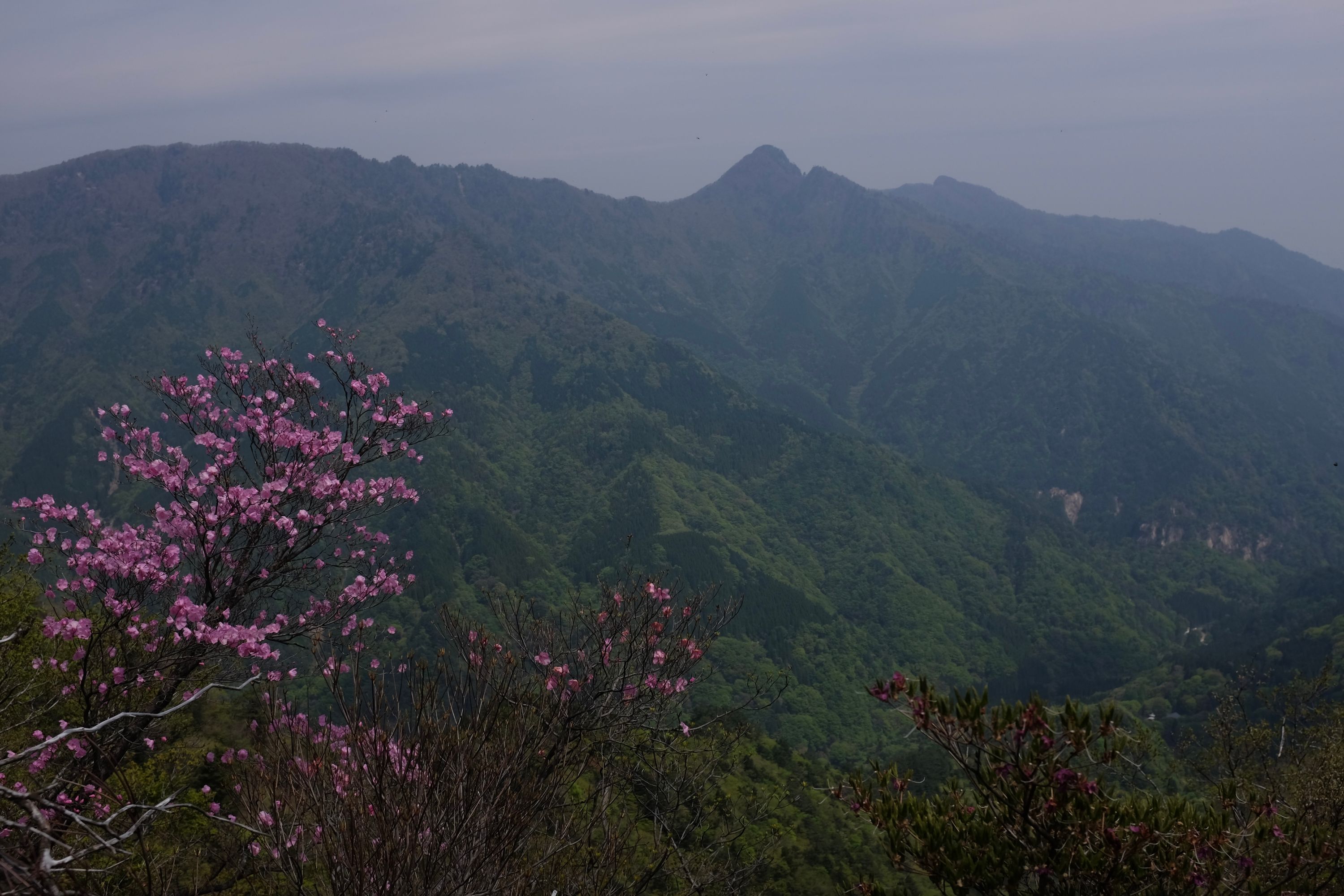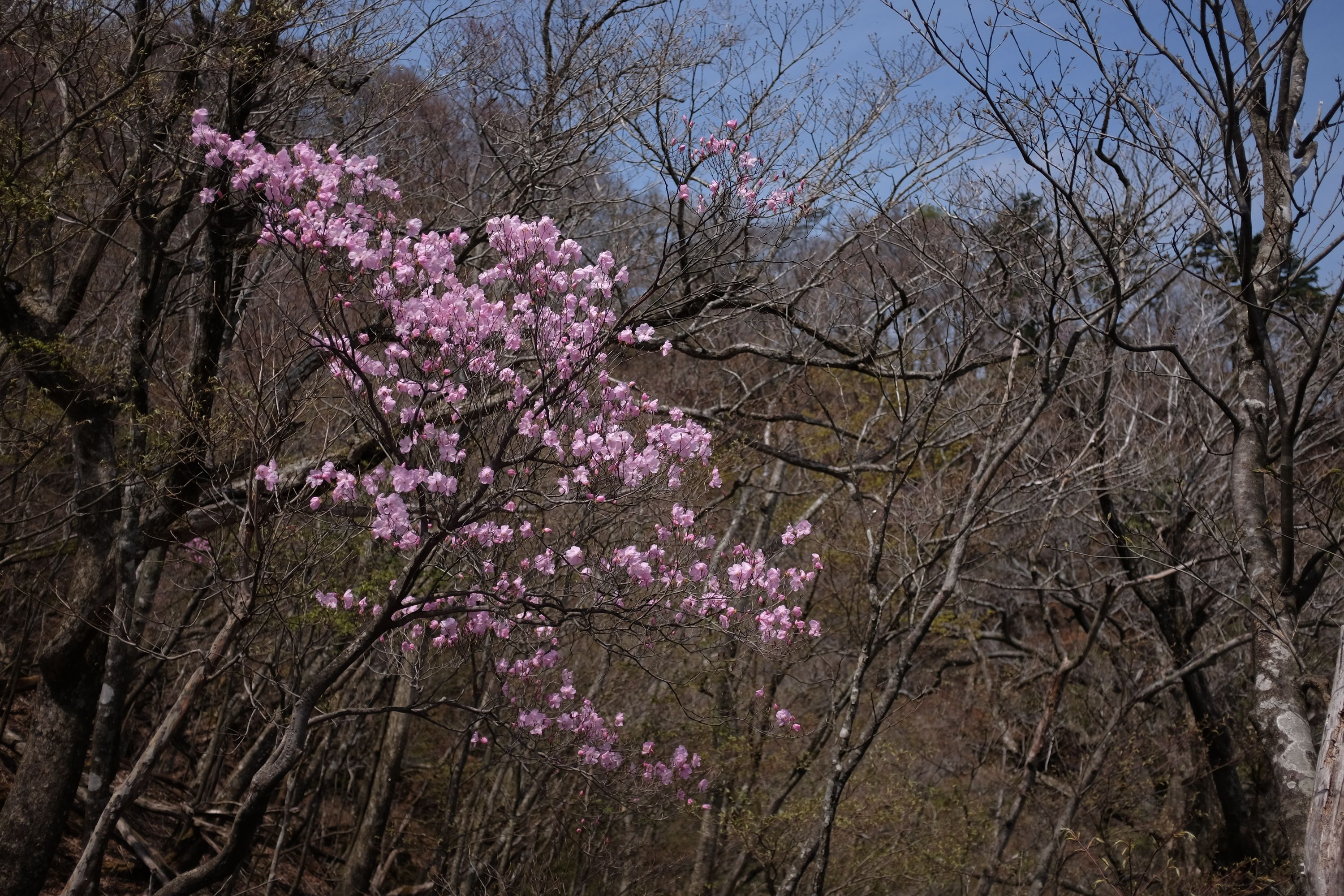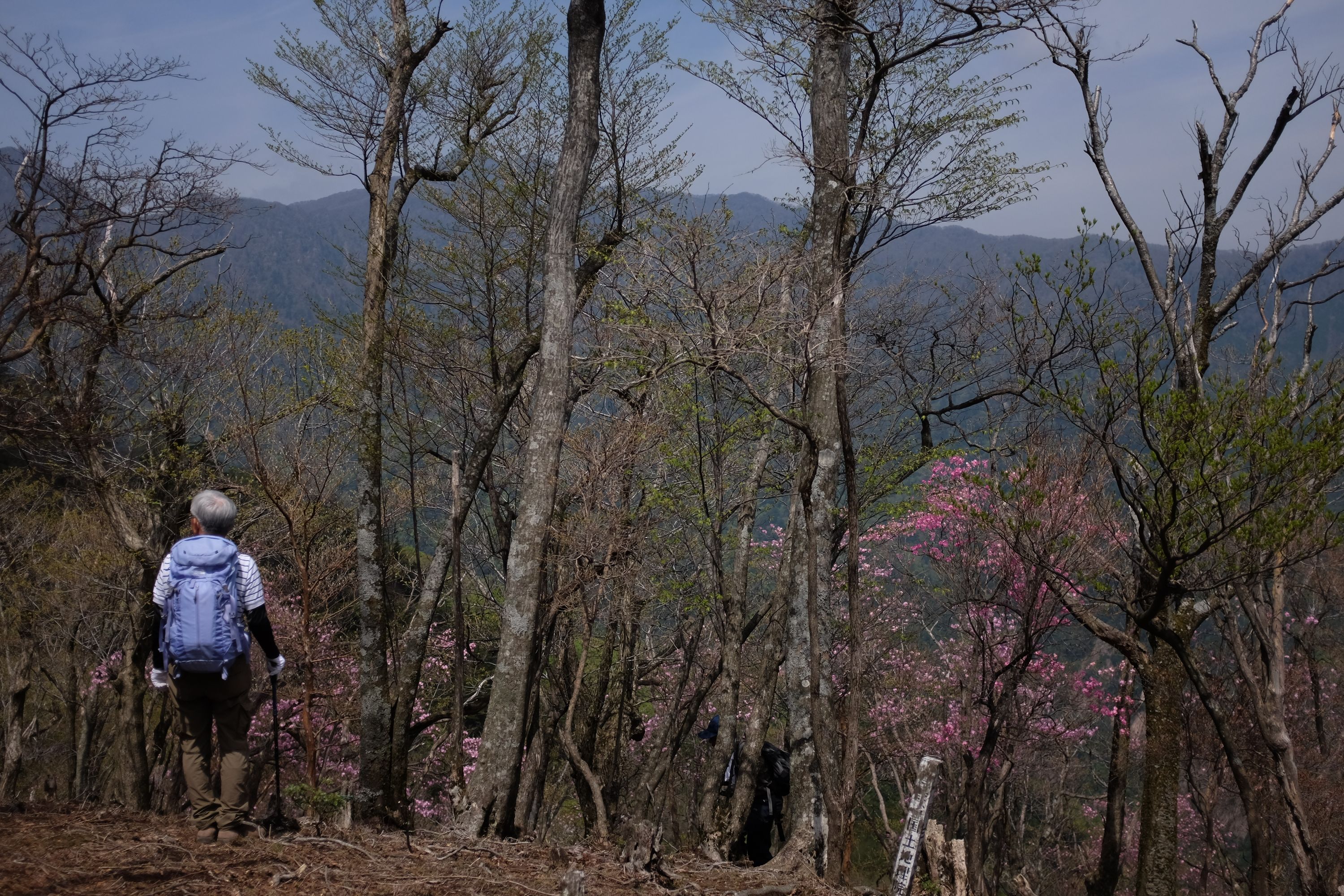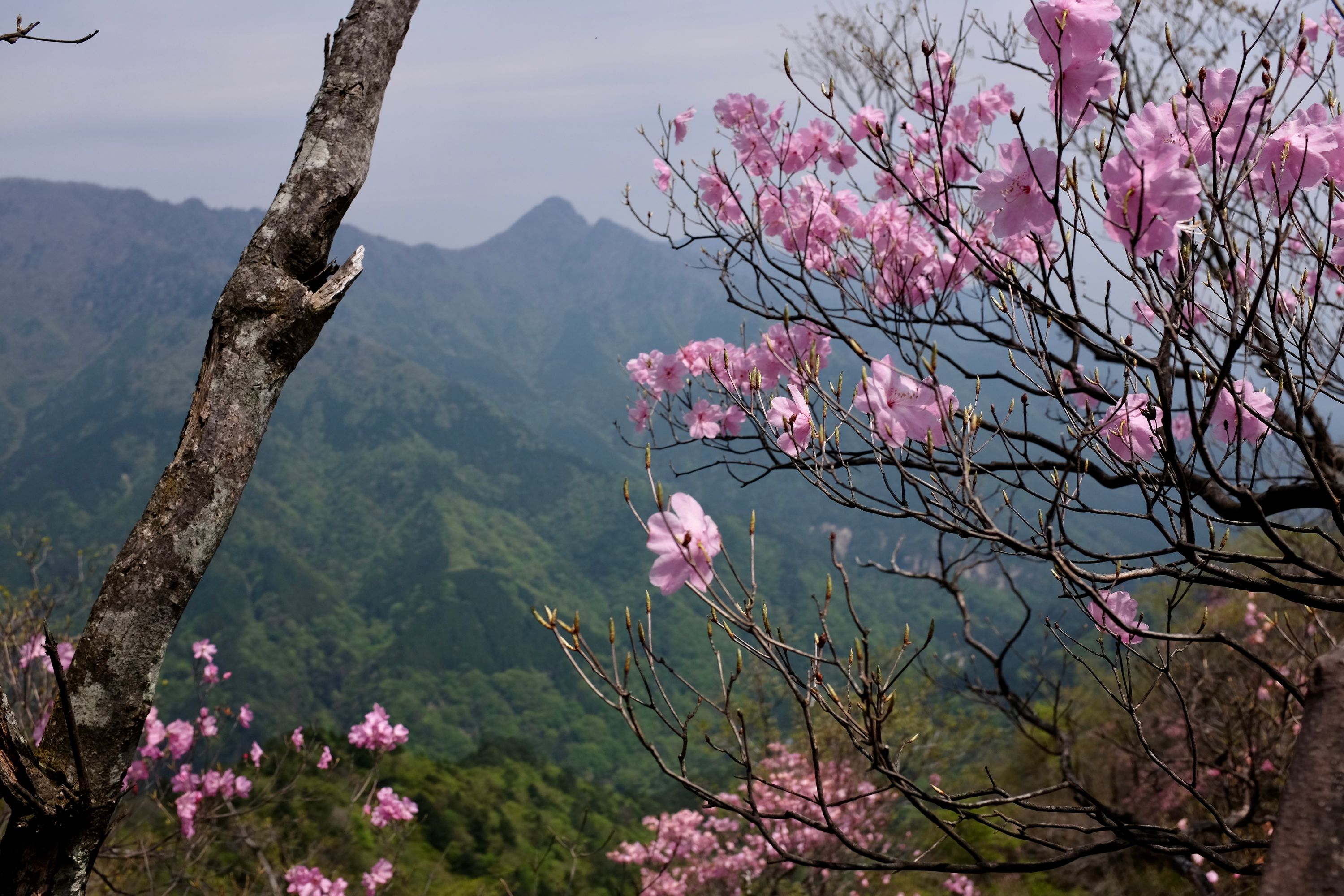 📍 Mount Sobo, Miyazaki
It's barely spring on the high ridges of Mount Sobo, the forest grey and brown after a long winter, and then, between 1,100 and 1,300 meters above sea level, akebono azaleas bloom like an oversaturated dream, above a vast valley which opens to the east. They look like the fragile conclusion of centuries of horticultural tinkering but they aren't: they're as wild as the mountain. Further up the ridgeline, into ever cooler air, they disappear like the dream they are, giving way to bamboo grass and shrubs.
---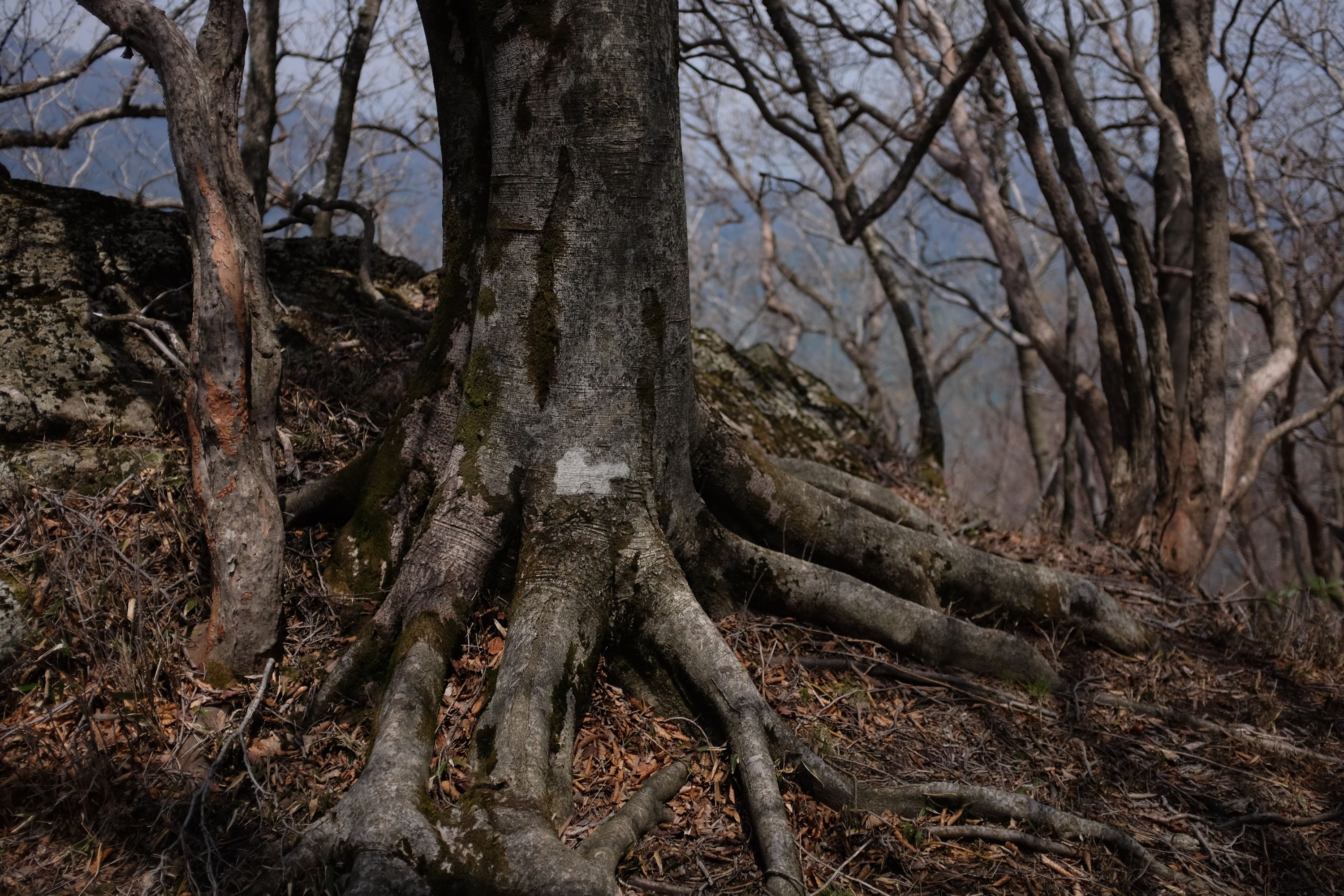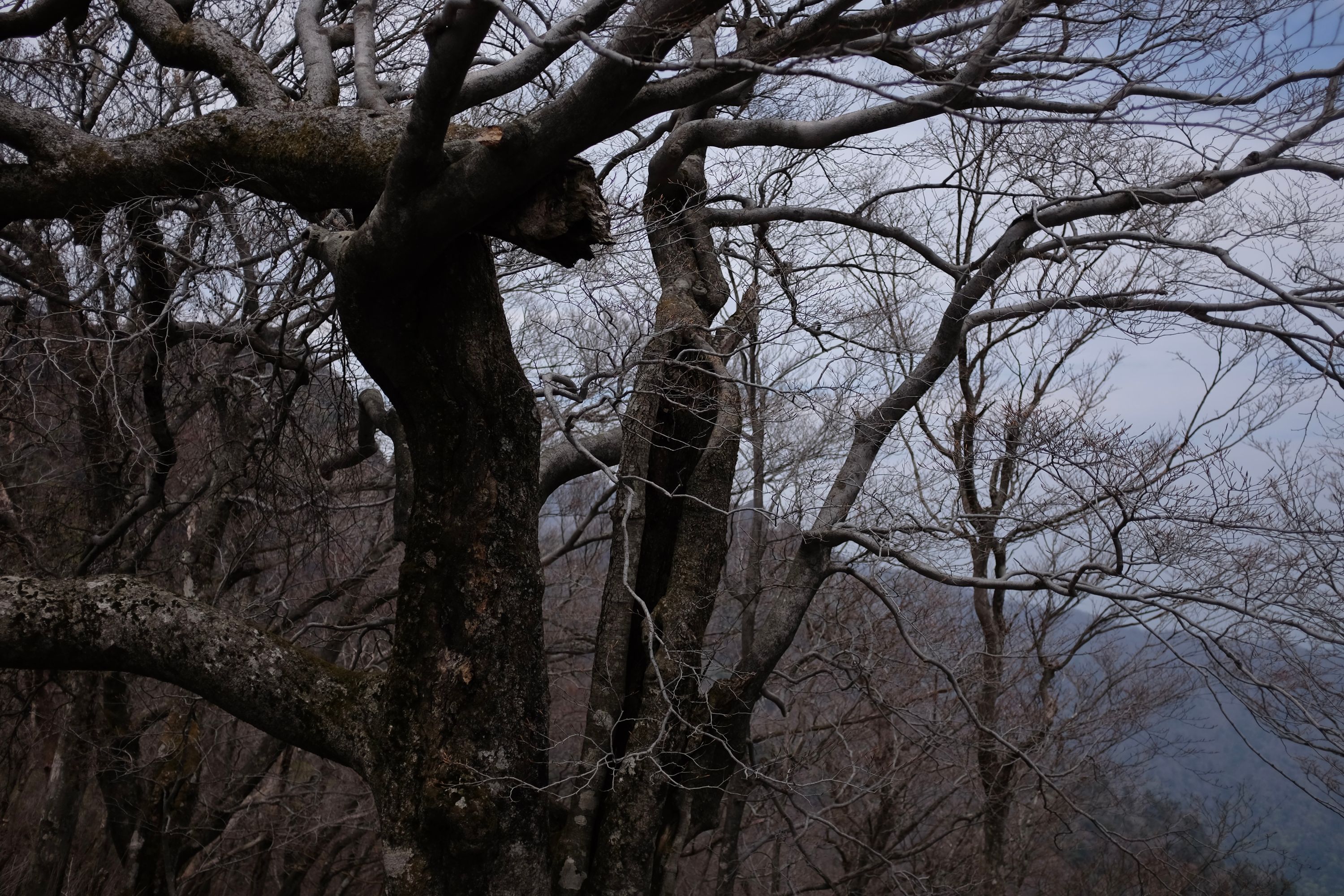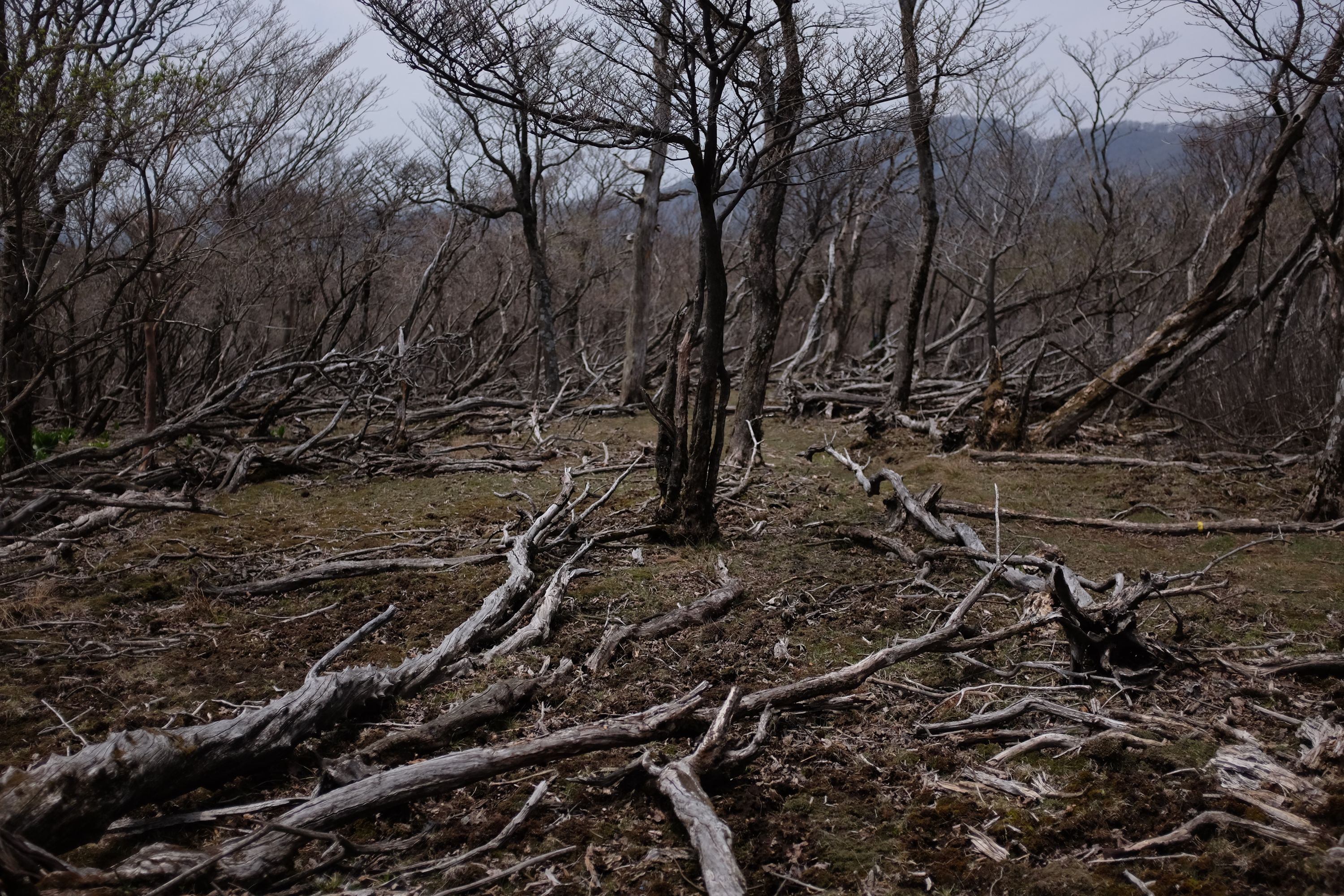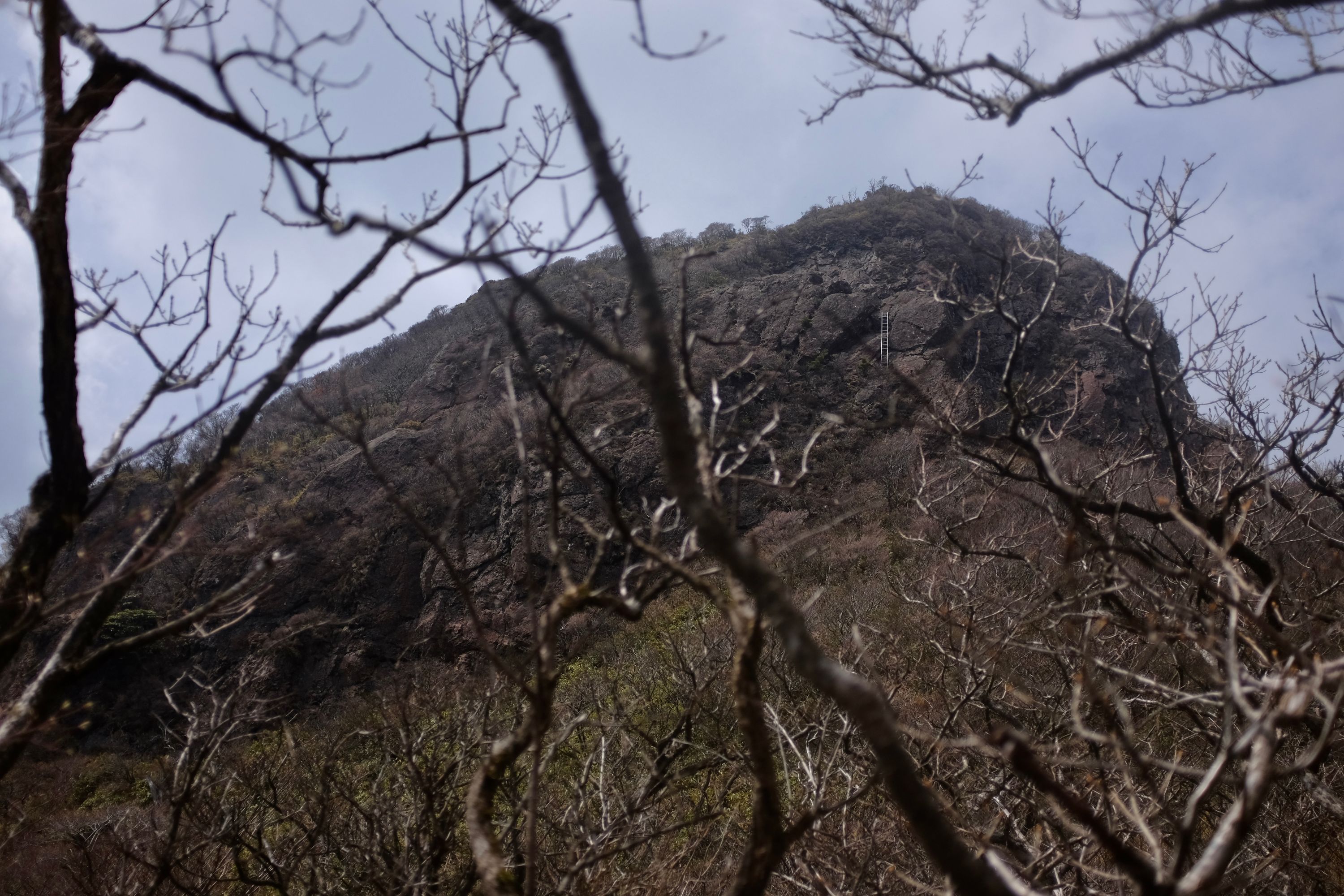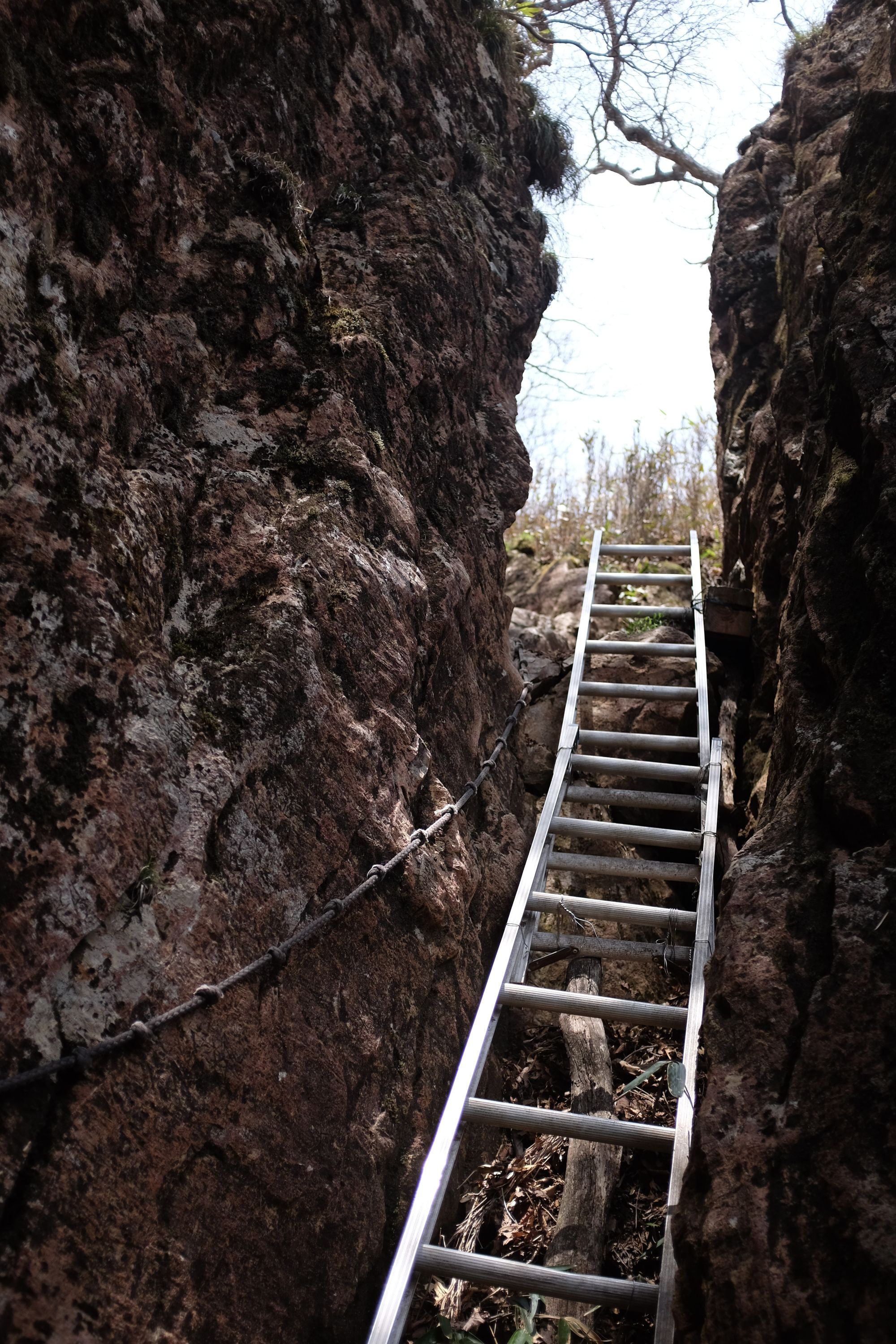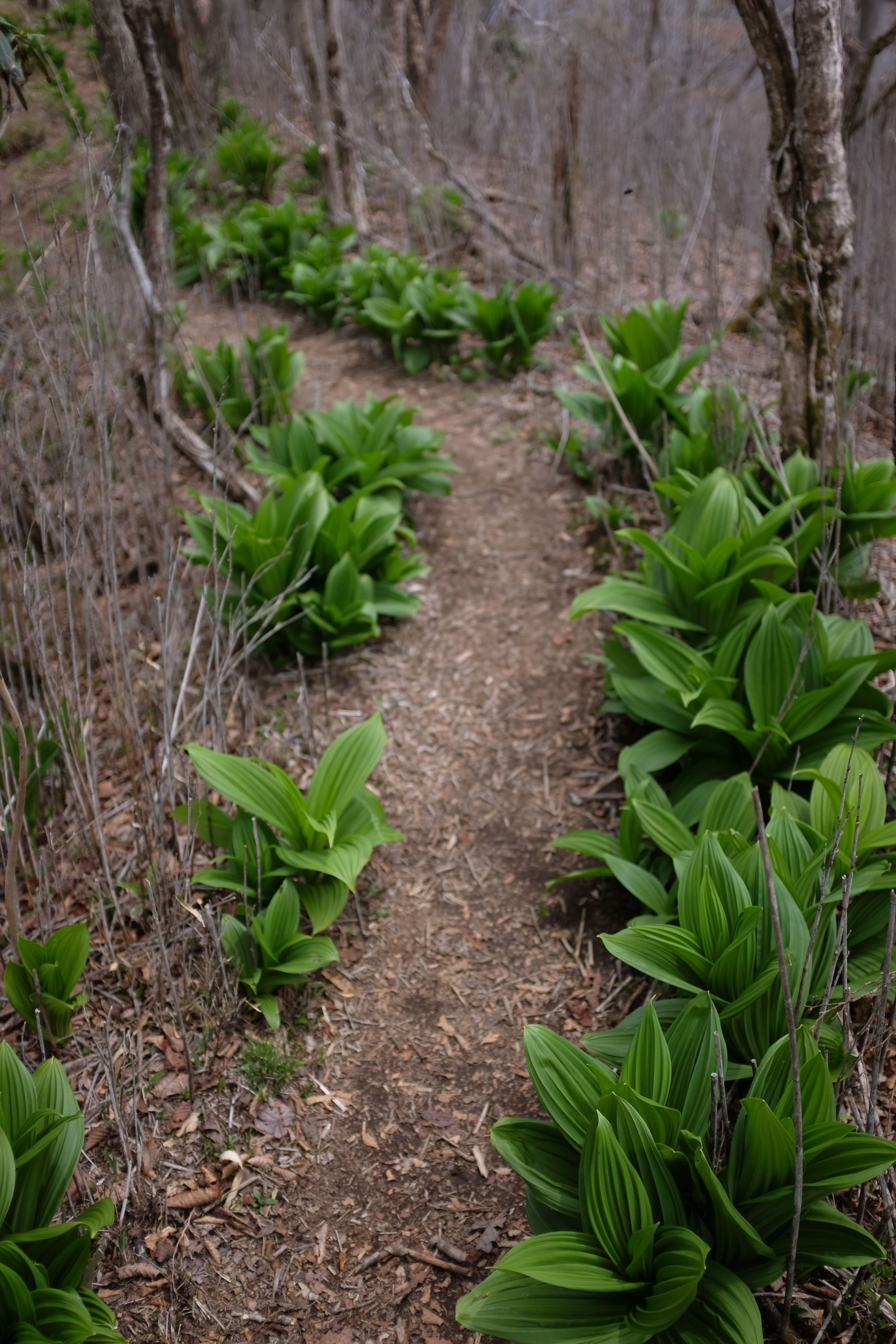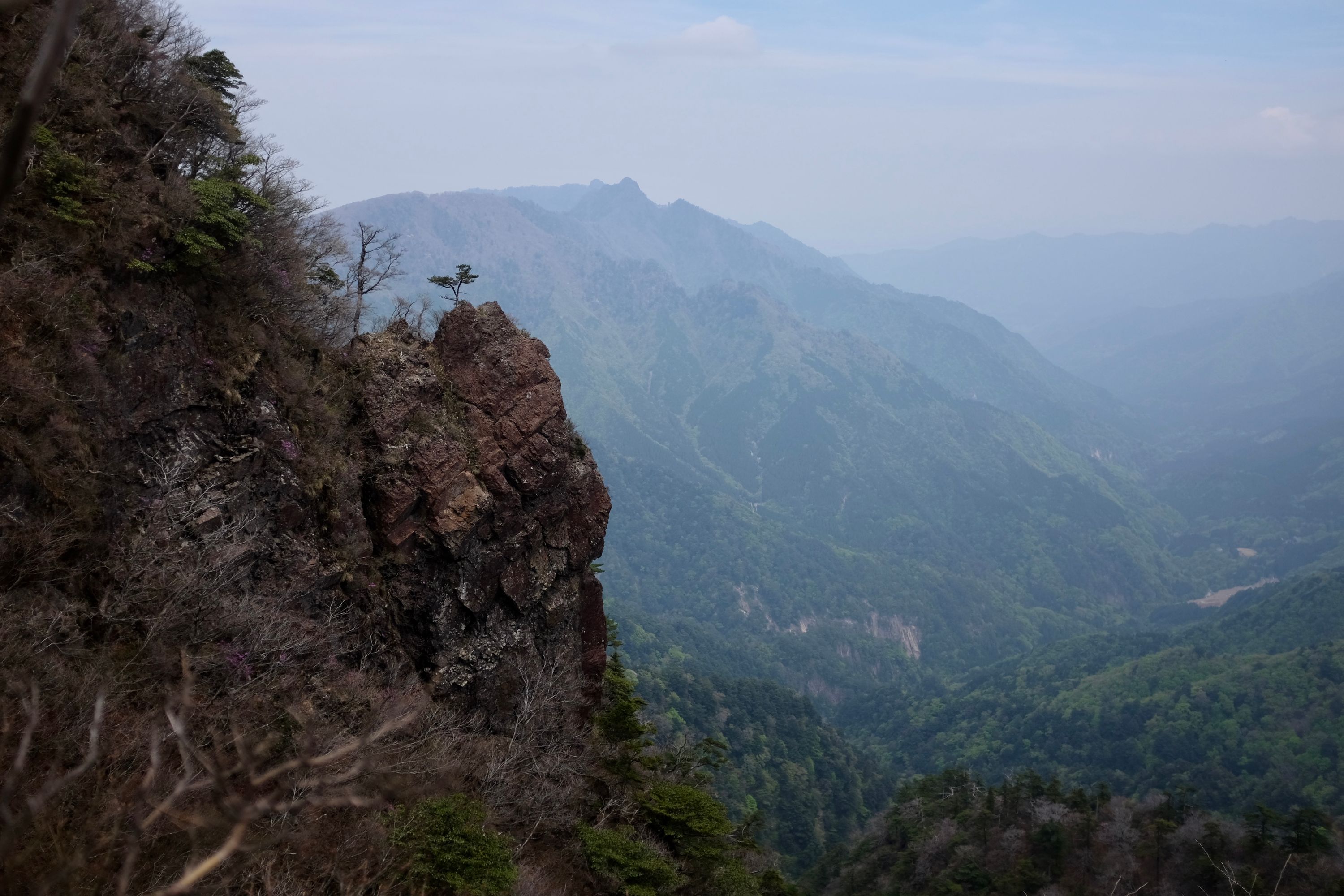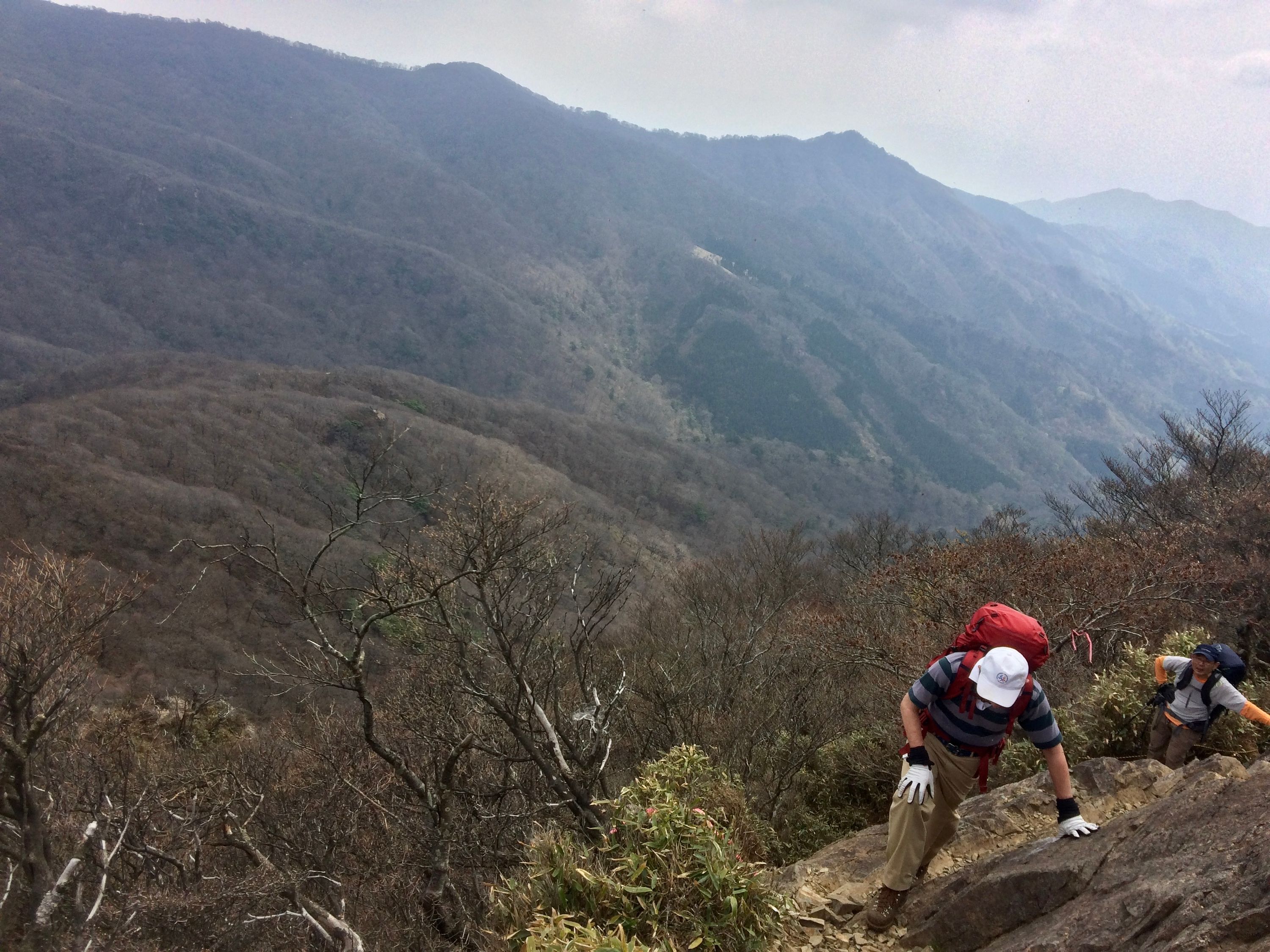 📍 Mount Sobo, Miyazaki
---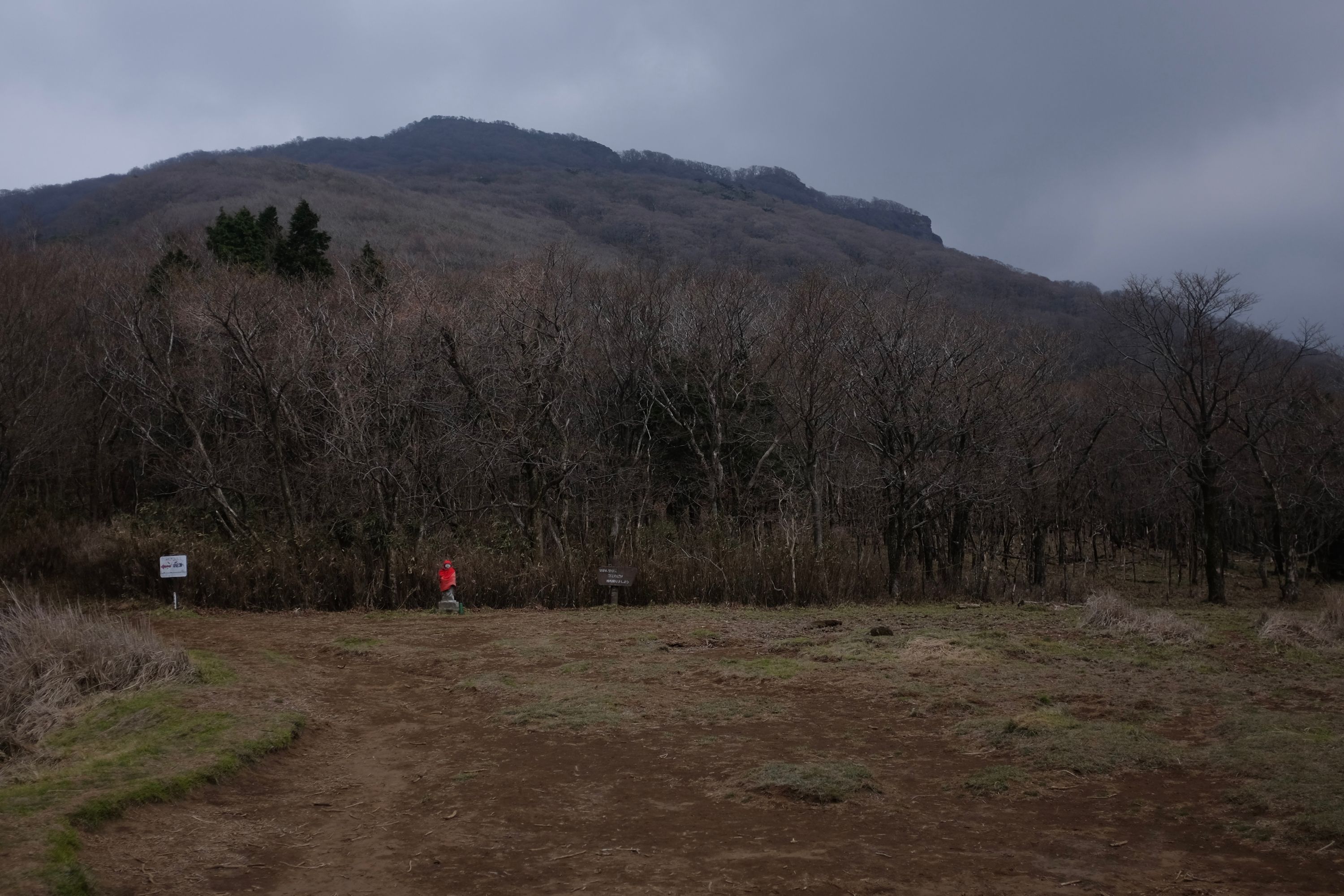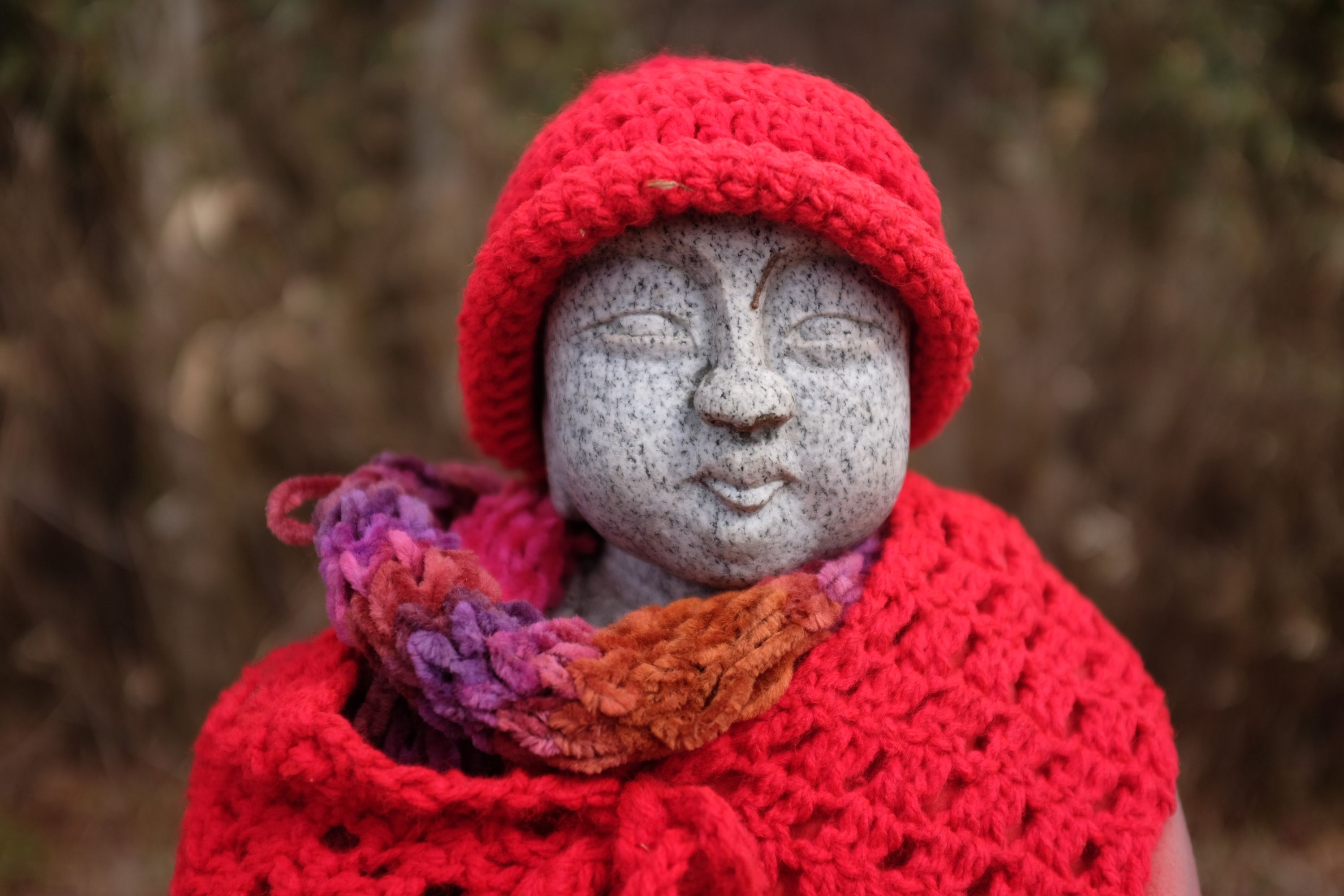 📍 Mount Sobo, Ōita
Closer to Shikoku, as the land gets more Buddhist by the step, statues start dotting the roads and the mountains. On the borderlands of Miyazaki and Ōita, they are dressed invariably as grandmothers, in red knit caps and jumpers. This one stood alone on a forlorn clearing below the summit of Mount Sobo, braving the harsh conditions at 1,600 meters above sea level, and all she needed was a warm cup of tea, which I did not have and could not give her.
---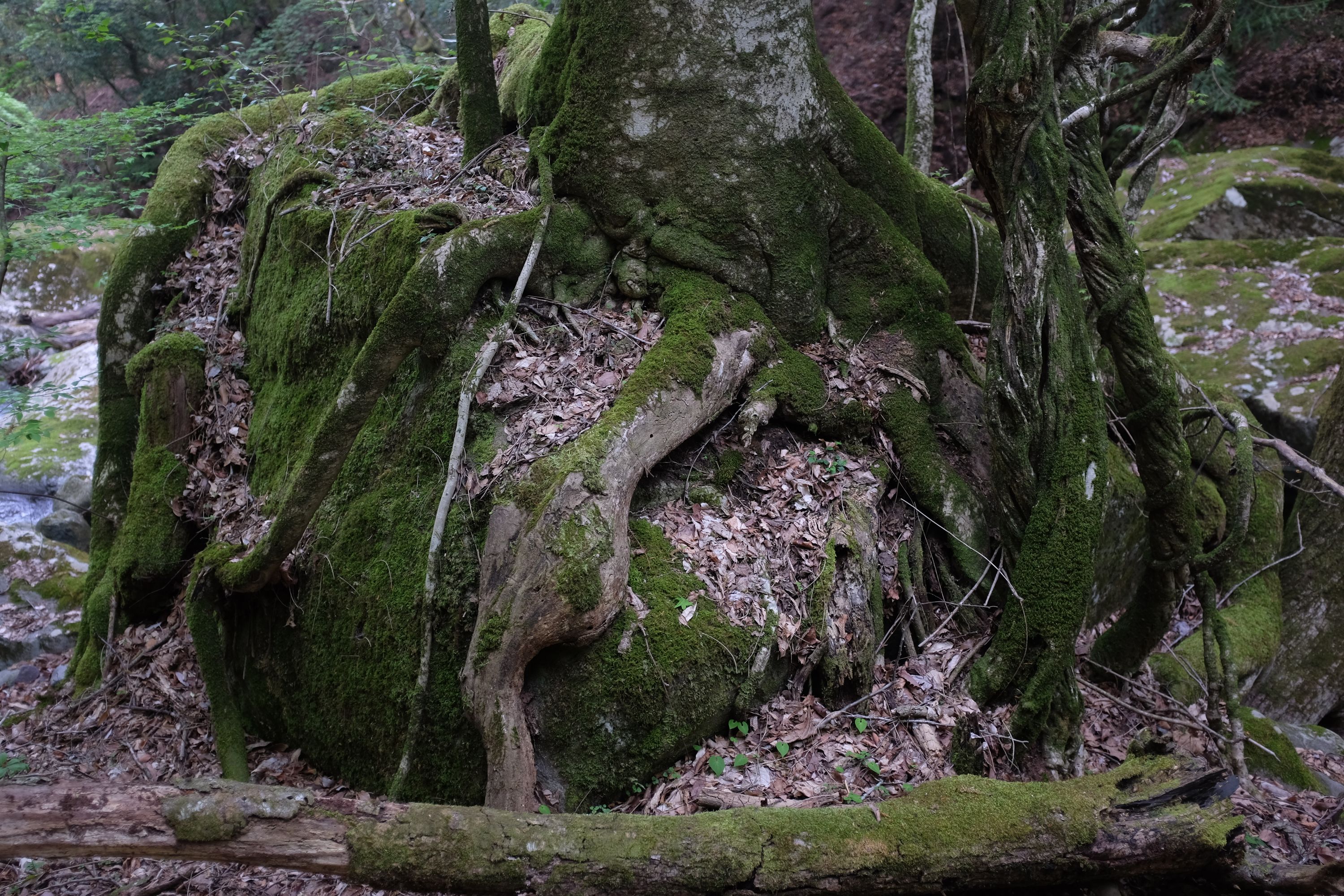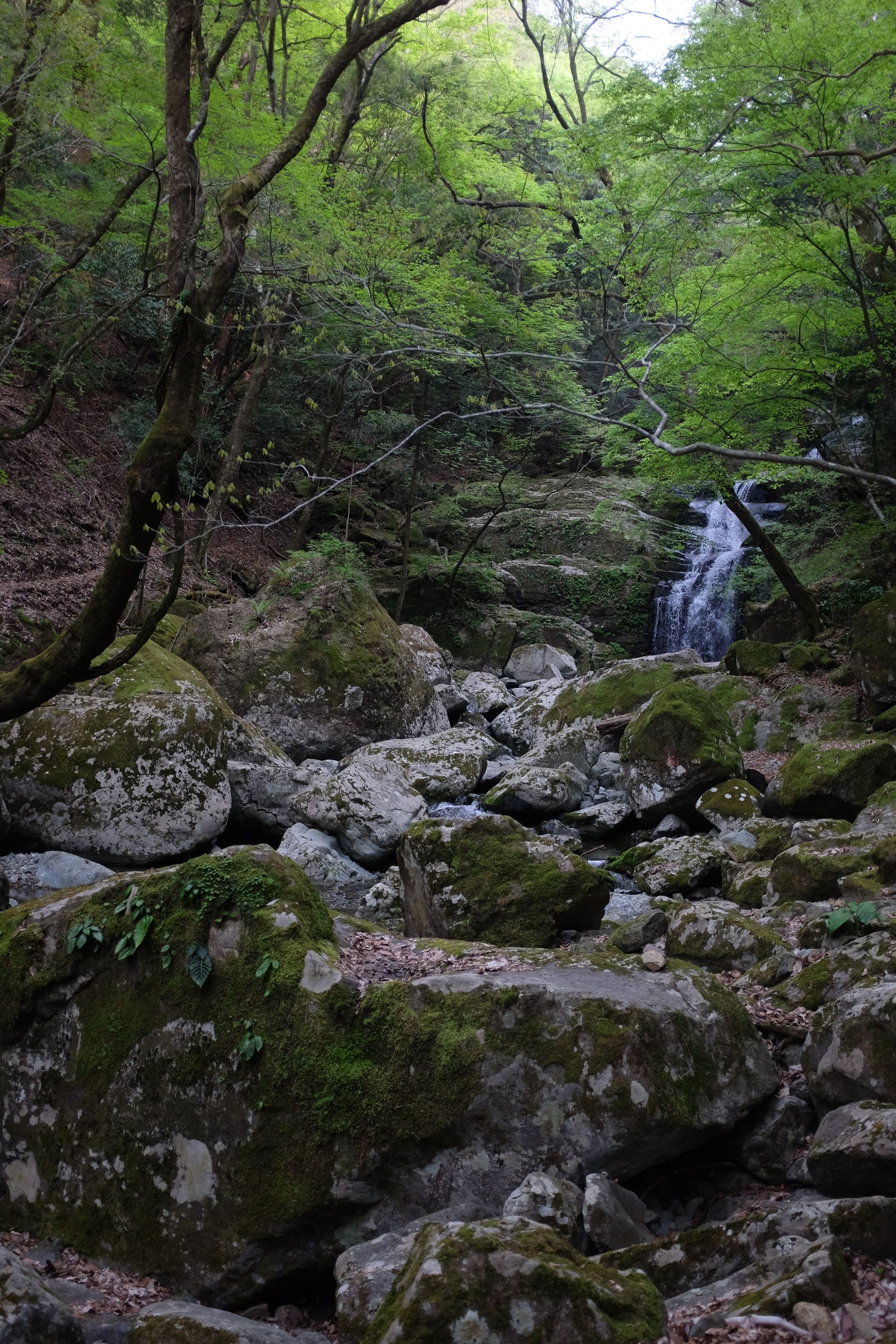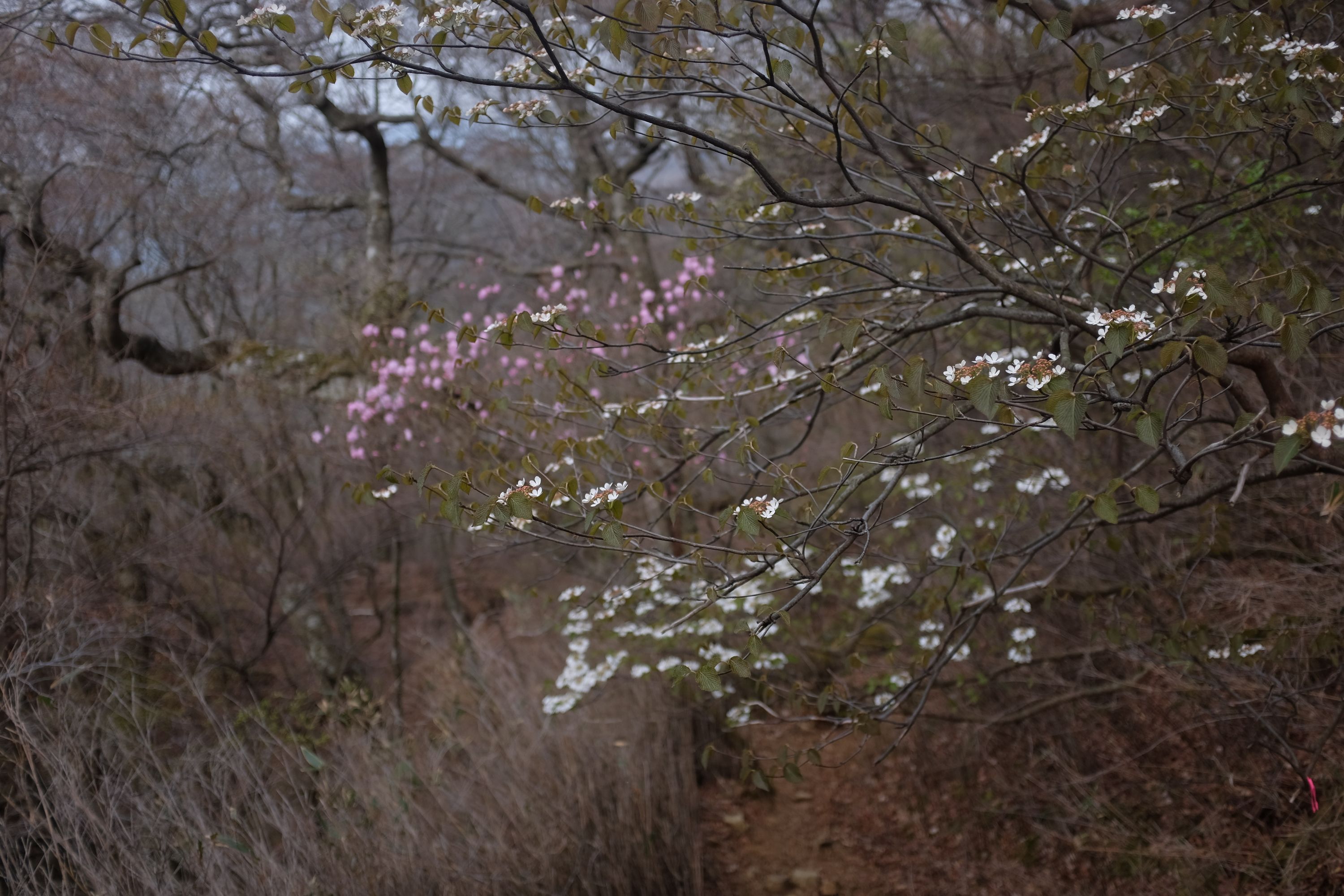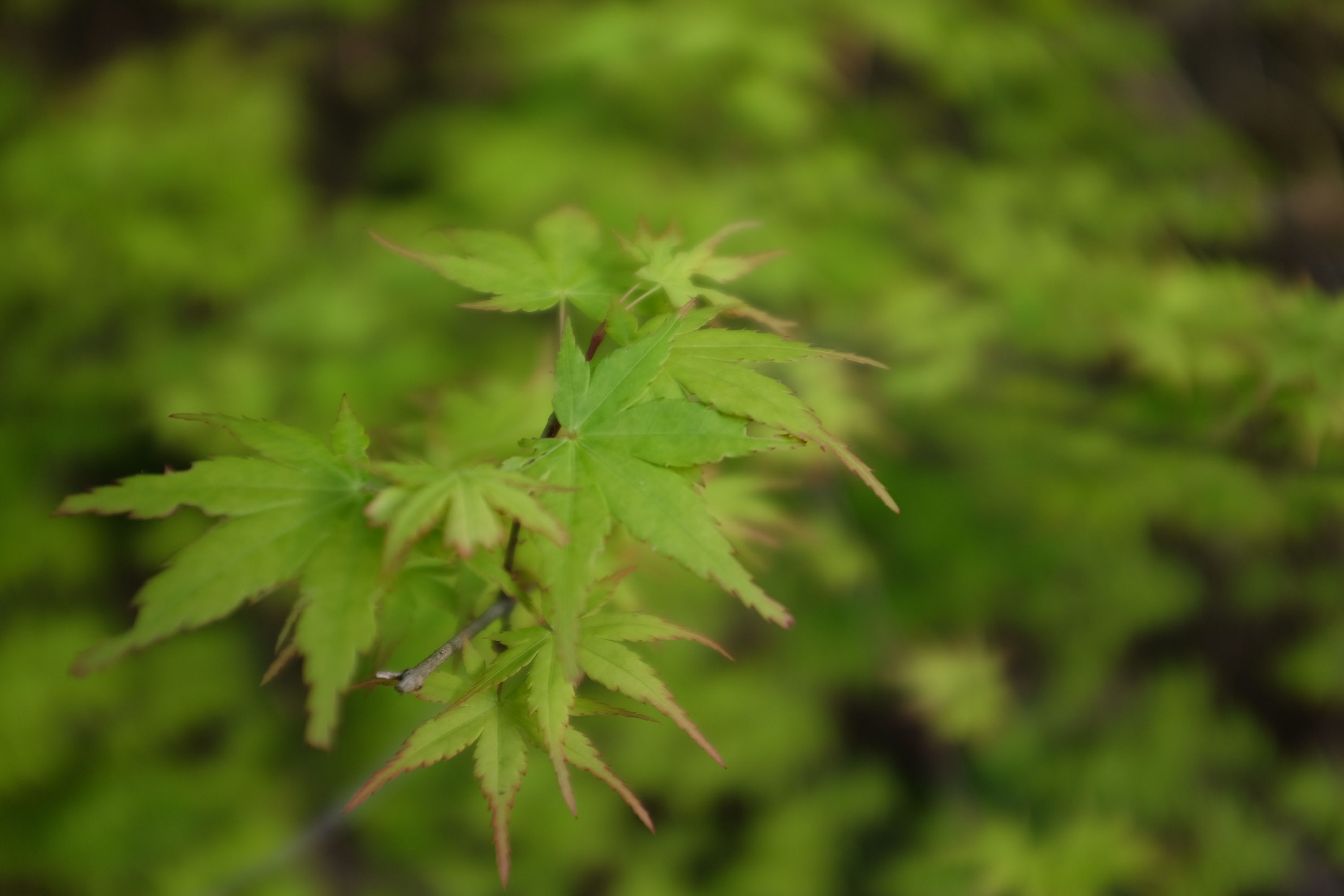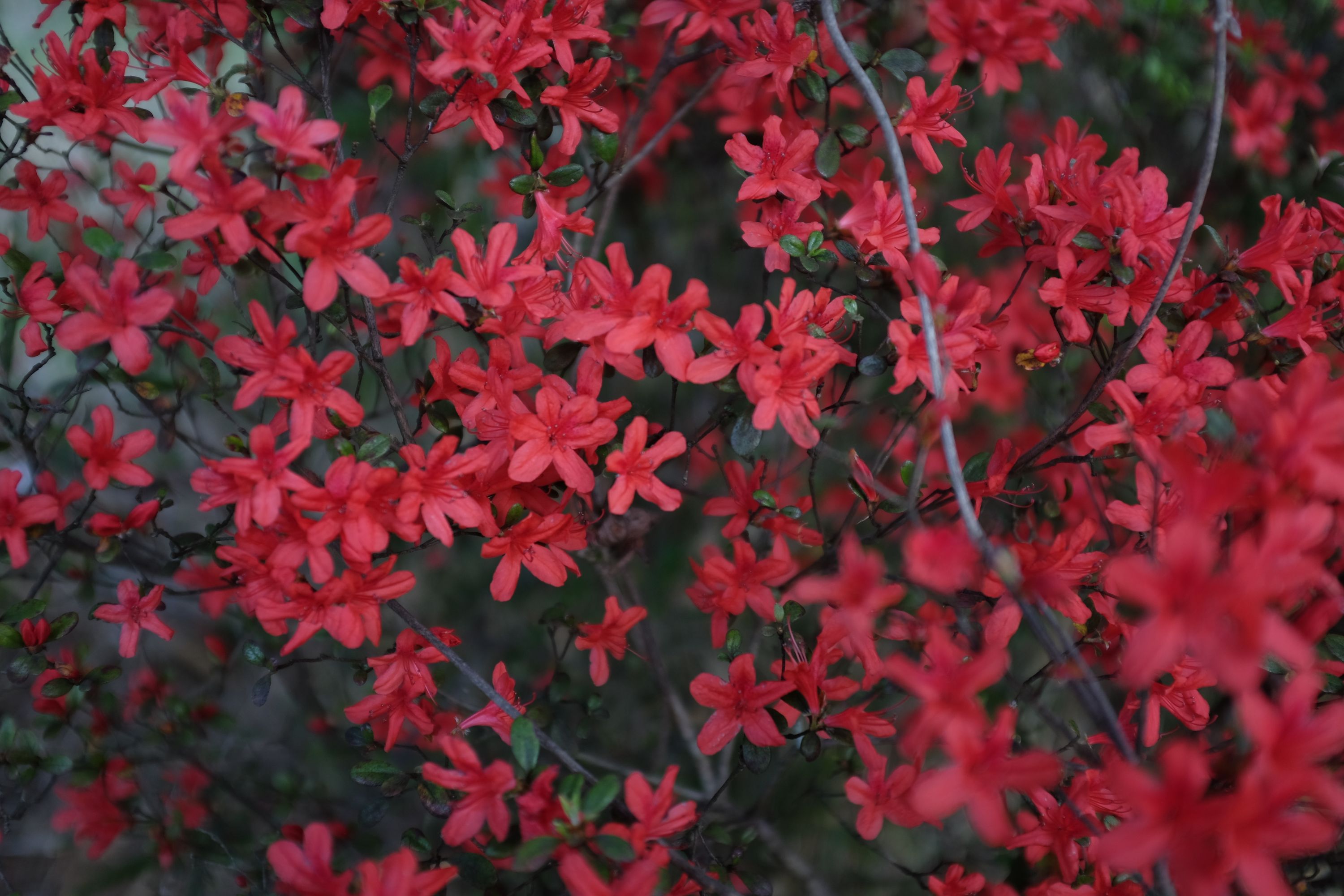 📍 Mount Sobo, Ōita
---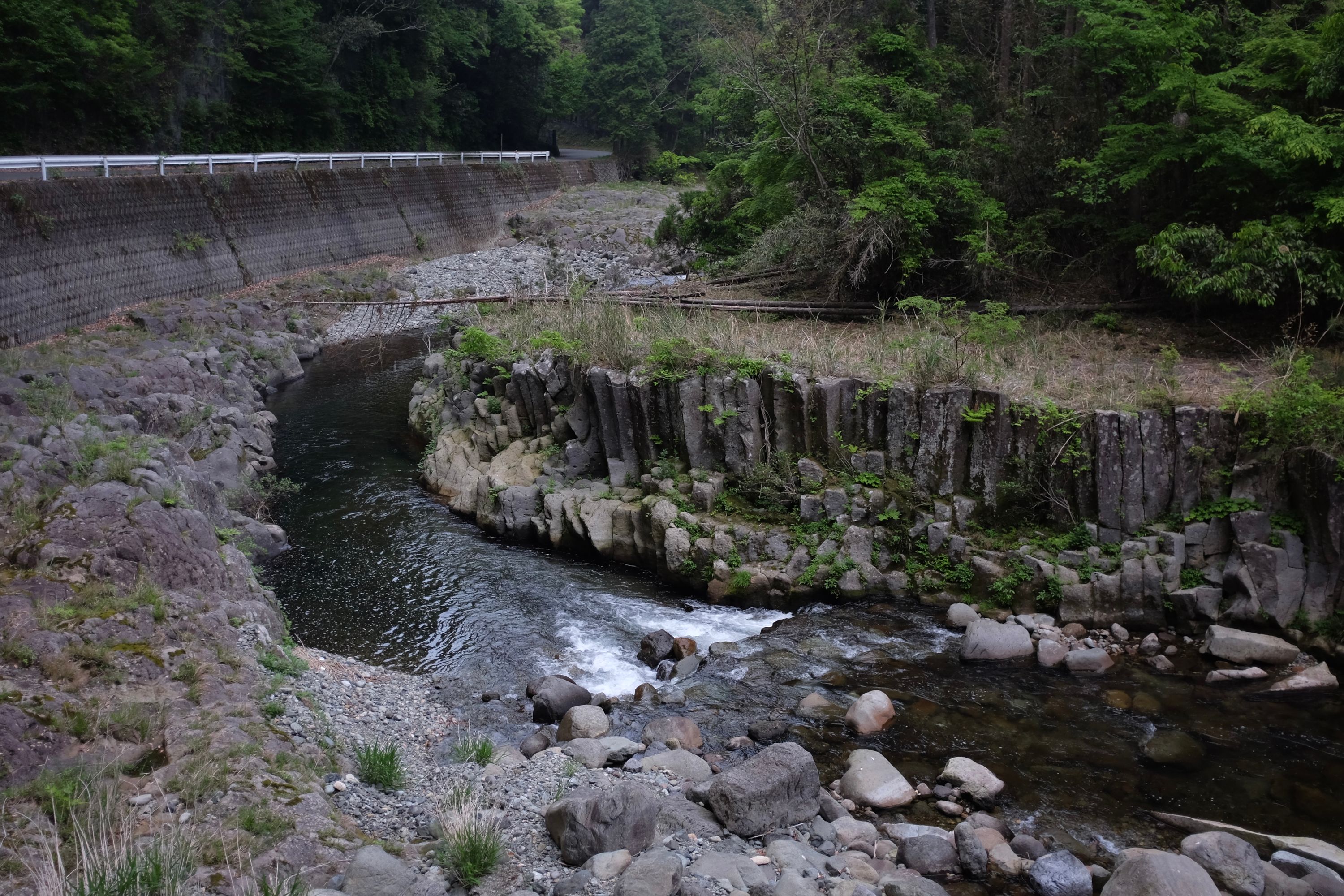 📍 Taketa, Ōita
These Walking Dreams
is a visual field diary of a 4,300-kilometer walk from one end of Japan to the other, in the spring and summer of 2017.