The Wilds of Shikoku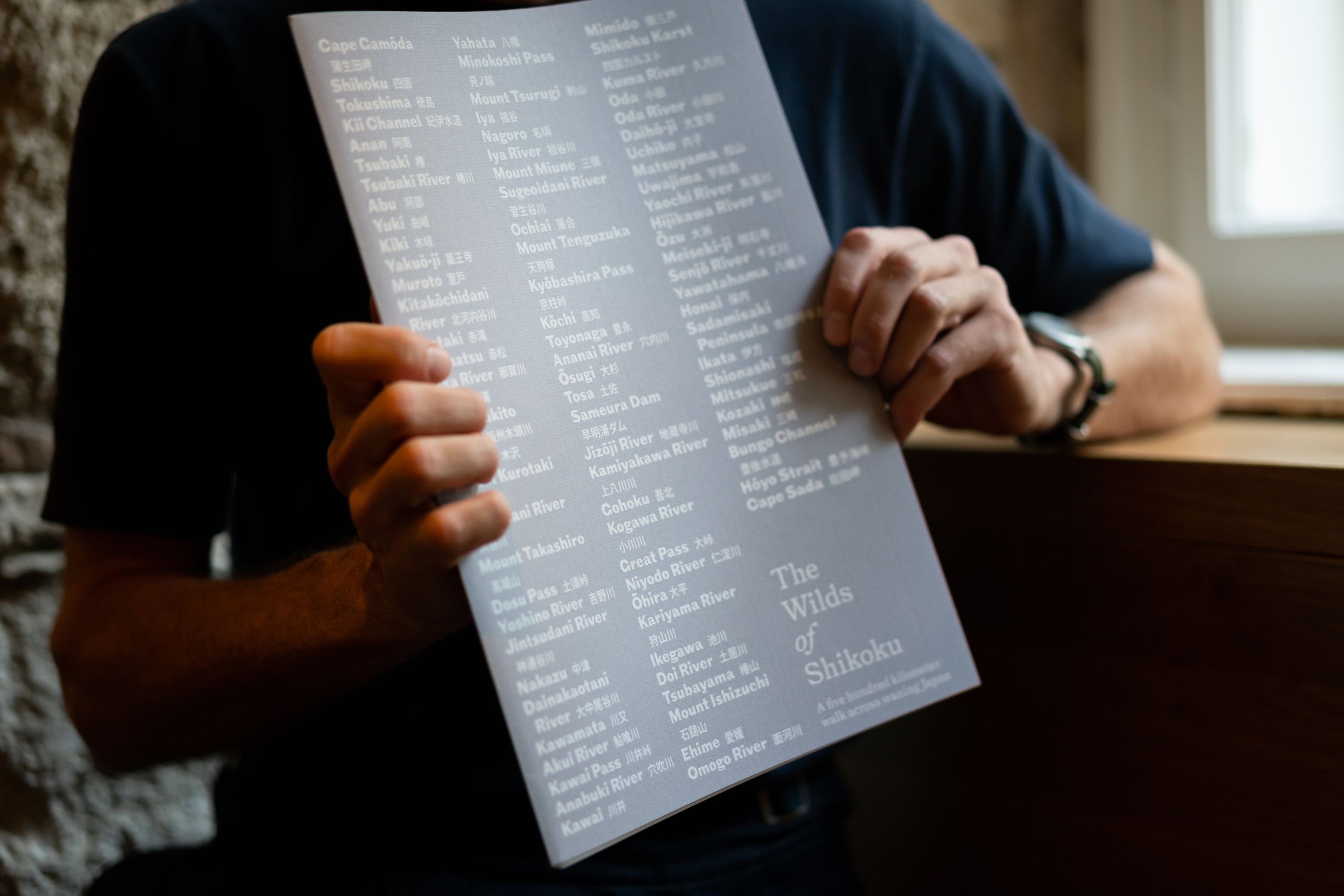 The Wilds of Shikoku, my first book, is about a five hundred kilometer walk across Shikoku, the smallest of Japan's four main islands, in January and February 2019.
The book is slim and very large — 36 pages, 260×360 mm — and contains a removable watercolor map of Shikoku by Alice Cleary.
It is published in an edition of 500 hand-numbered, unbound, softcover copies, with hand-screened covers.
This book is also available in a special edition of 16, Tokushima Blue, whose covers are printed on indigo-colored paper from Tokushima, where the walk begins.
Credits