Tsuruga, Fukui → Echizen, Fukui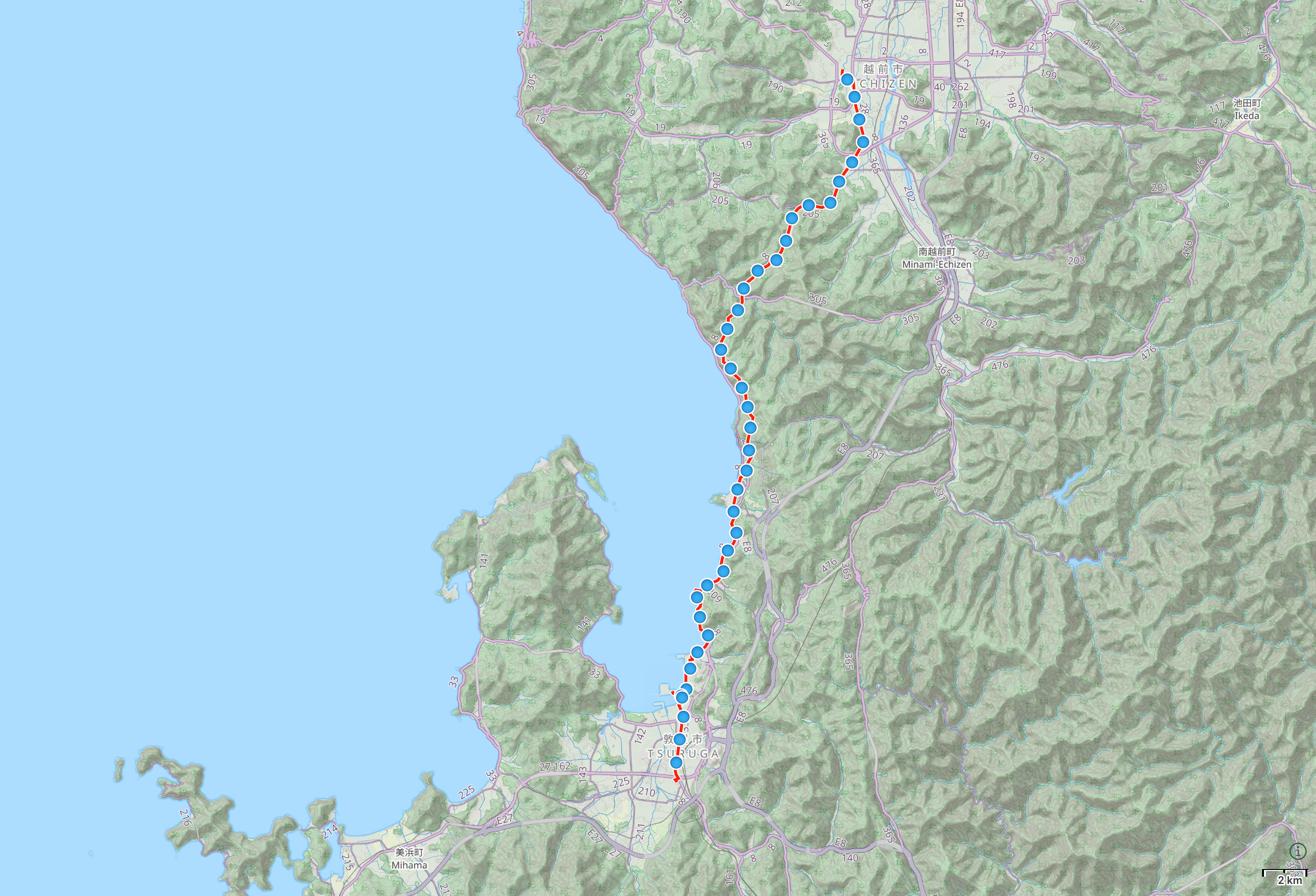 🗺 Open map in GaiaGPS →
---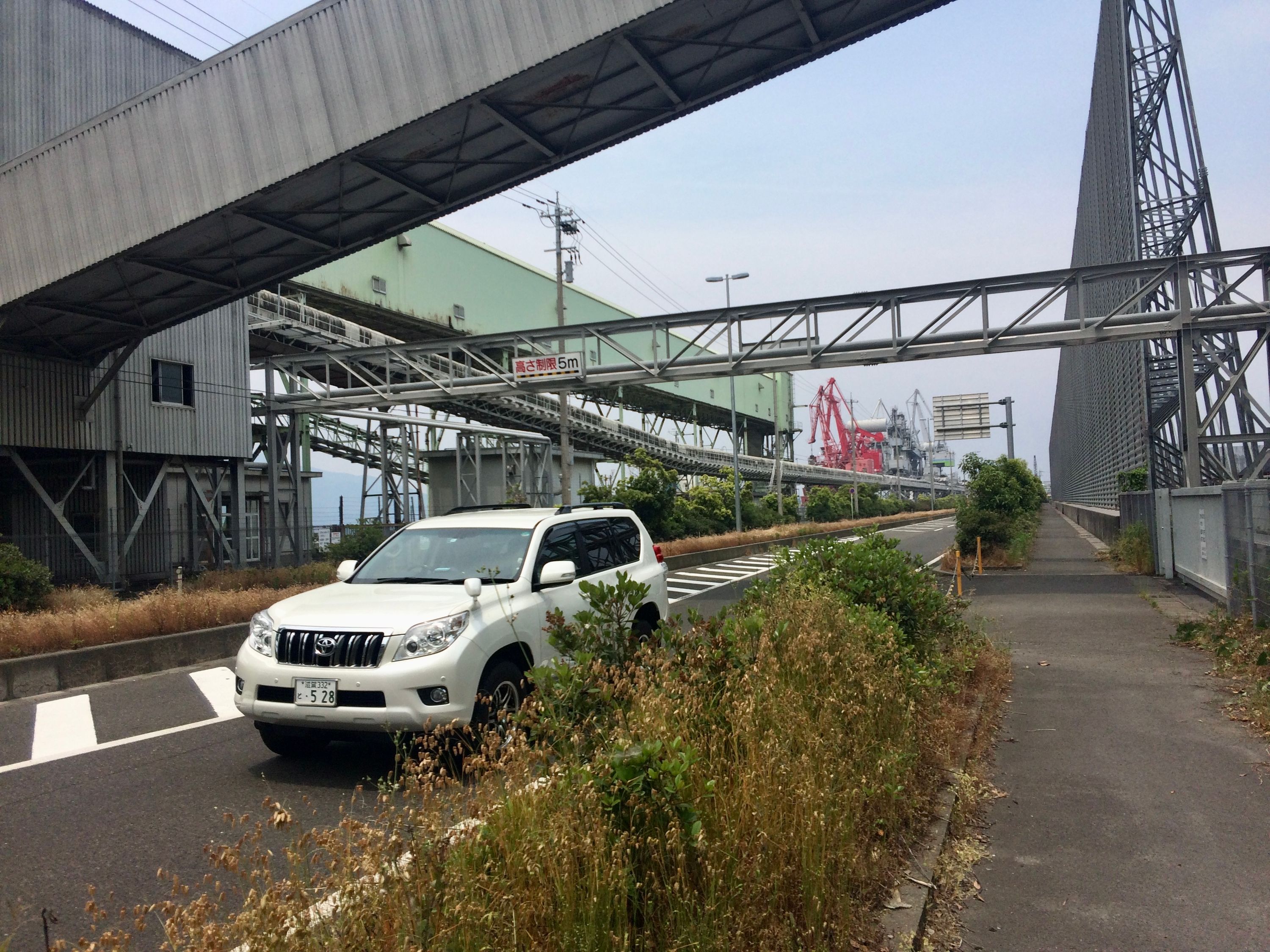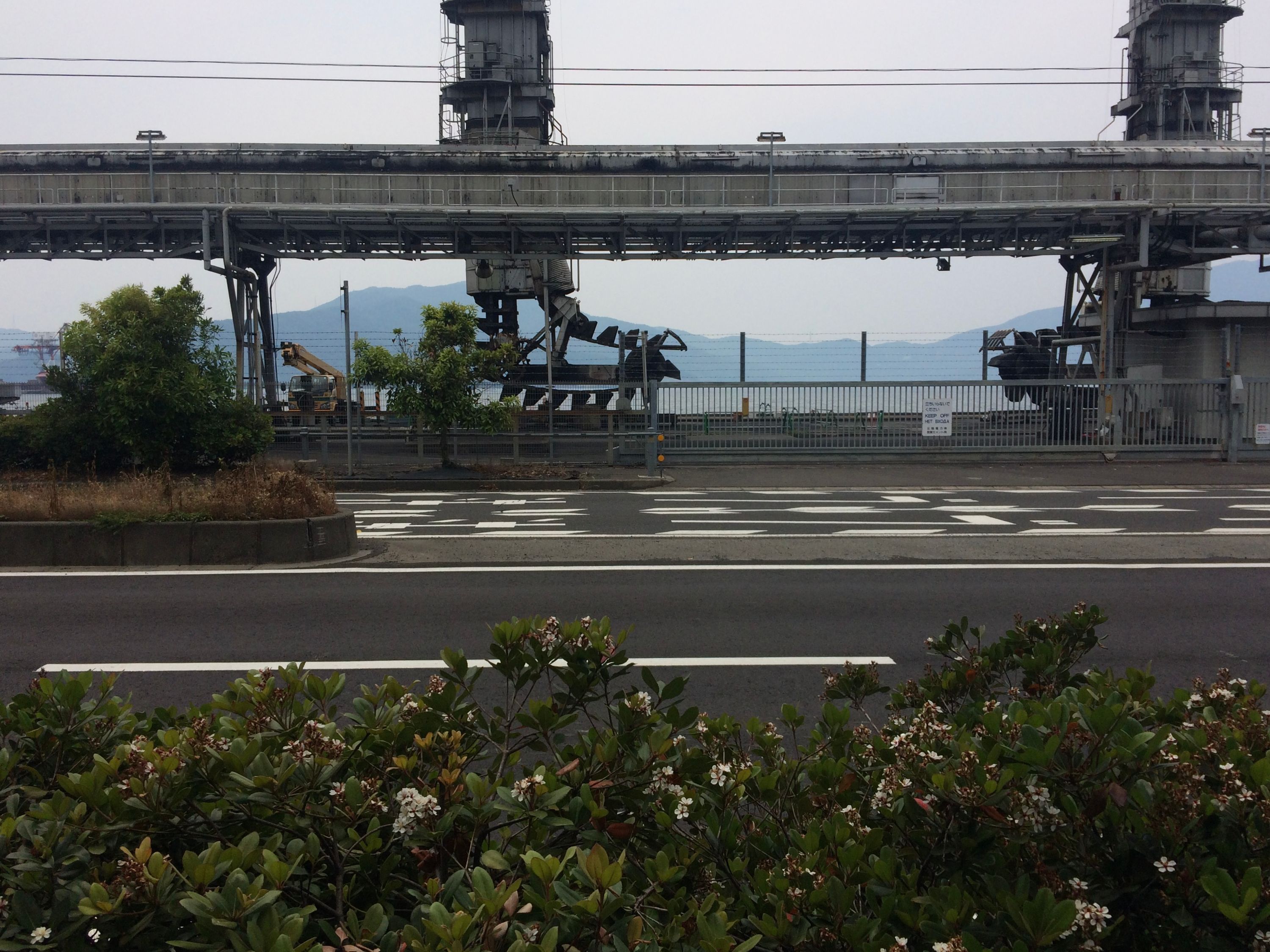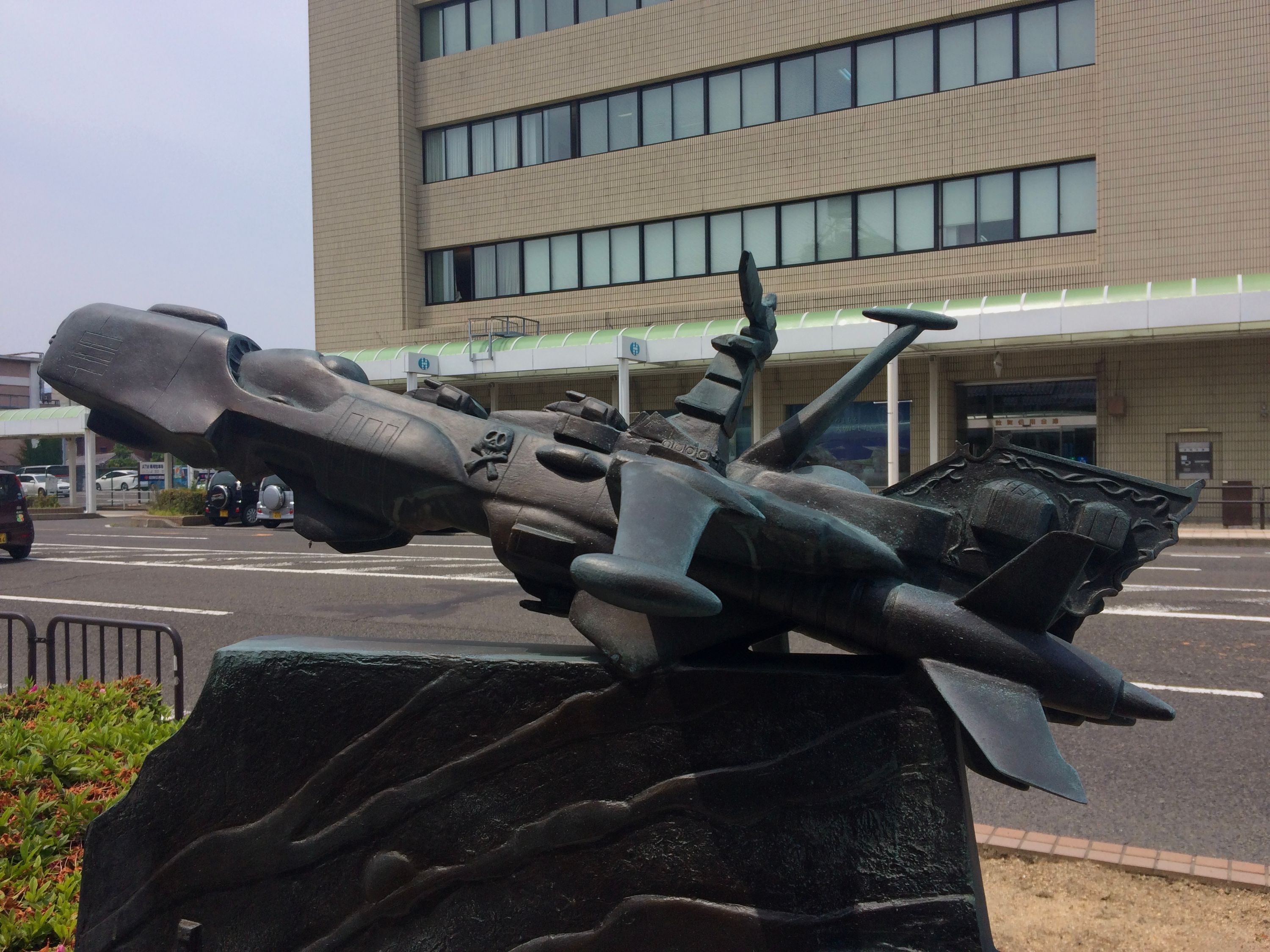 📍 Tsuruga, Fukui
I came out of the dark mountain pass into the snow country. But there was no snow now, and cement dust hung in the sultry air the next morning. The Japanese love concrete even more than the Communists do, and the industrial zone of Tsuruga is where some of it comes from. I devoured a magnificent plate of sashimi, strolled past the cool cyberpunk statues of the downtown shopping area, and walked to the sea.
---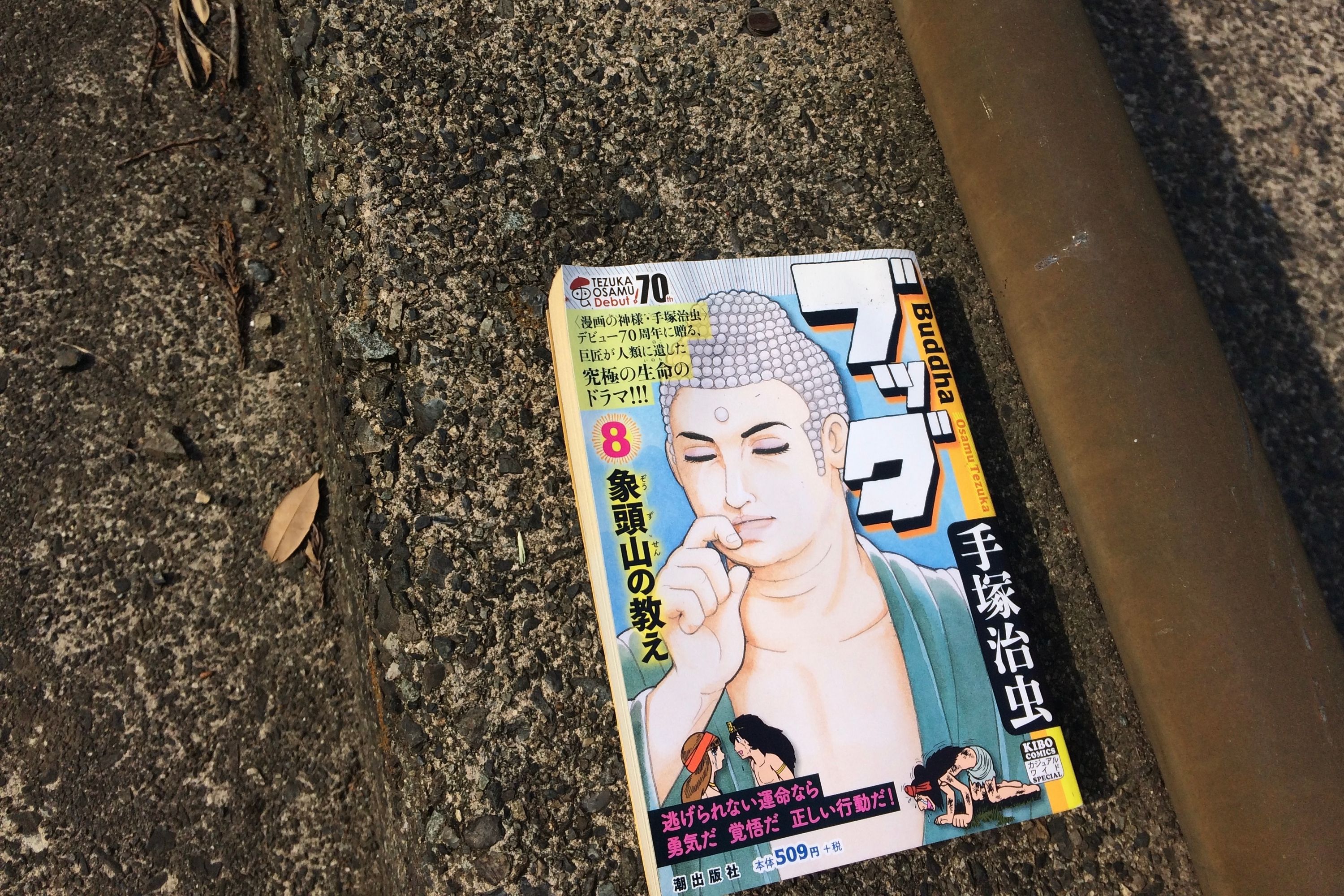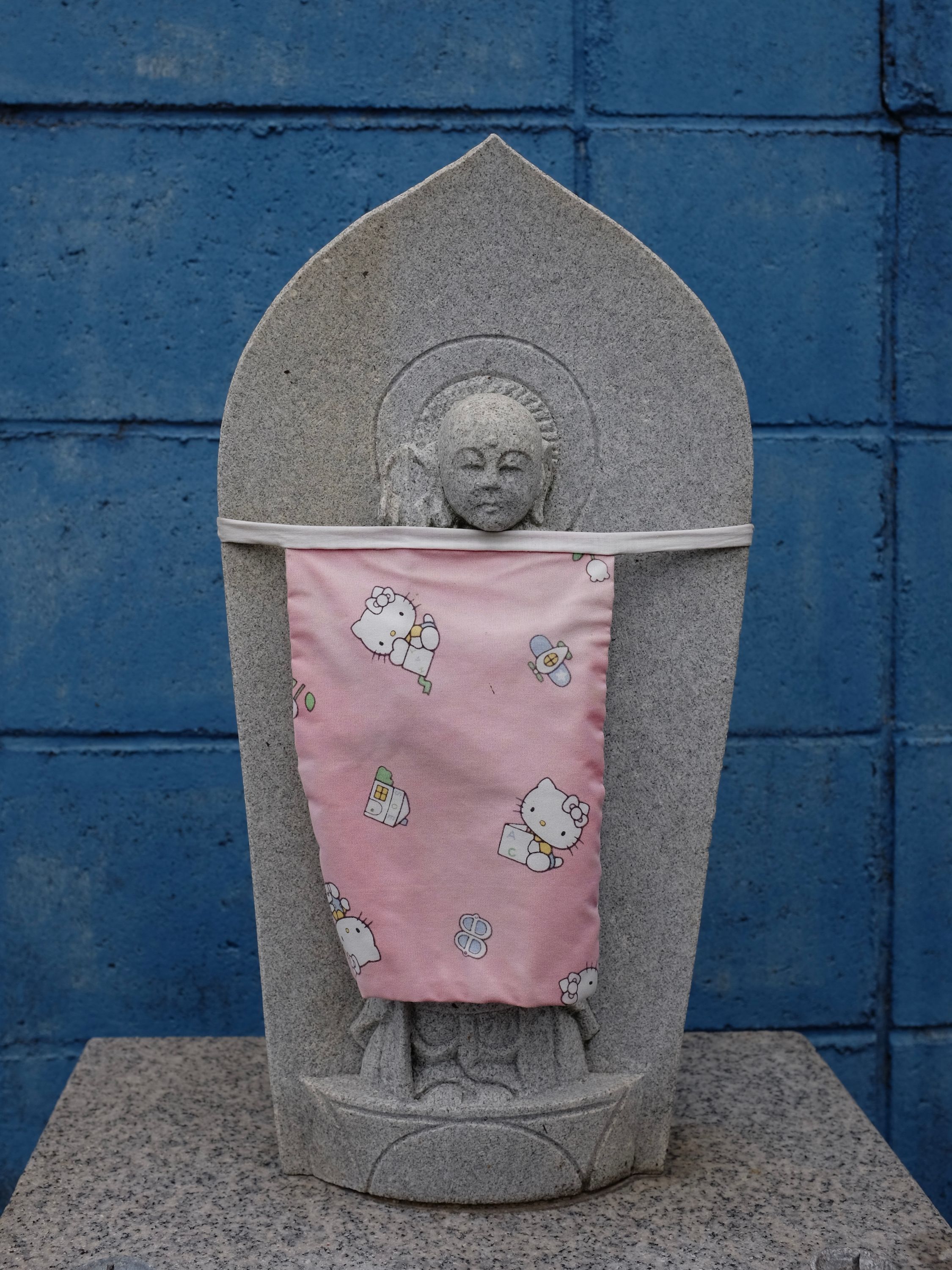 📍 Tsuruga, Fukui
You do wonder what would have become of the Buddhas of Bamiyan if the Taliban had been Japanese students of Christo and Jeanne-Claude instead of illiterate Pashtun villagers with anti-aircraft guns, don't you?
---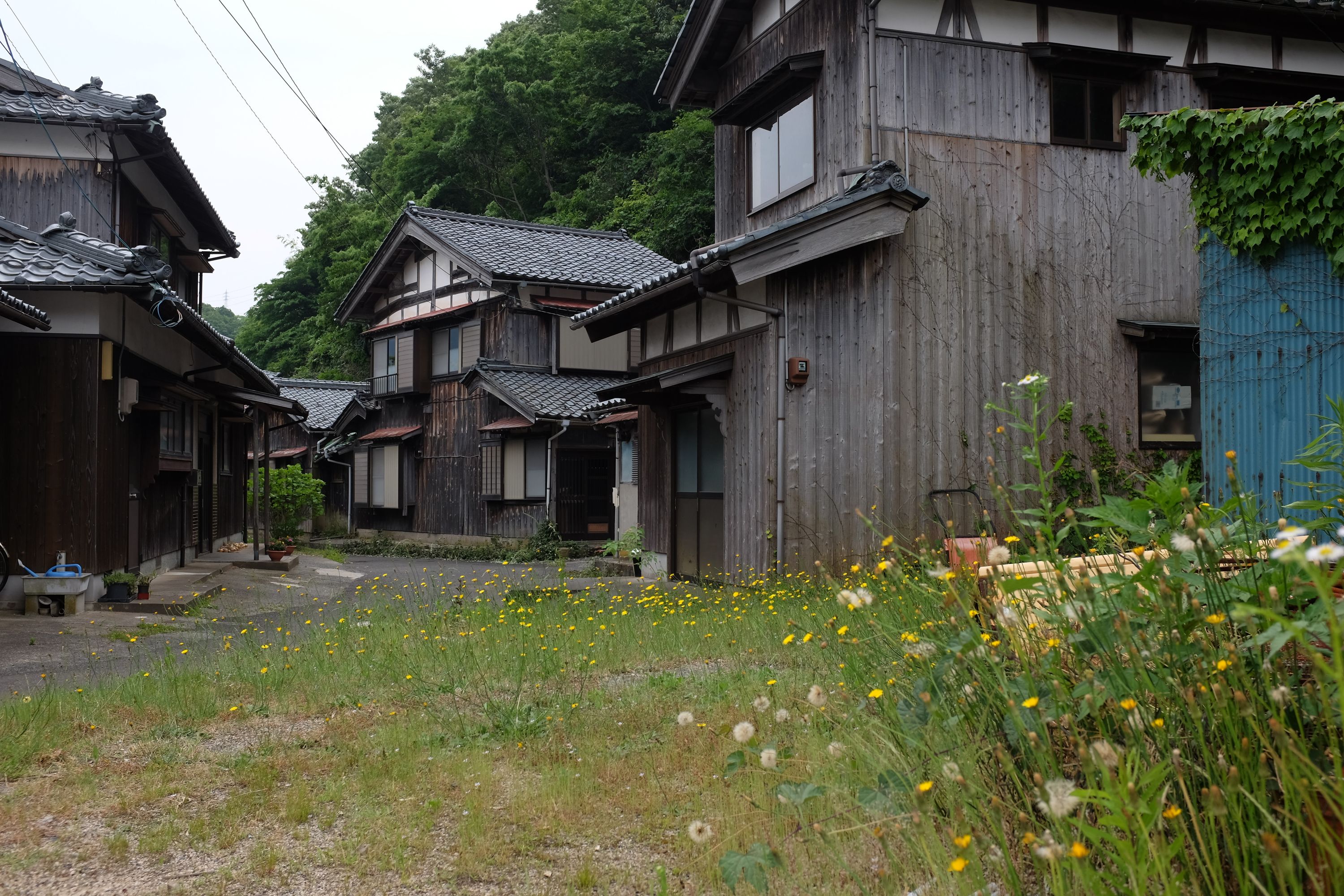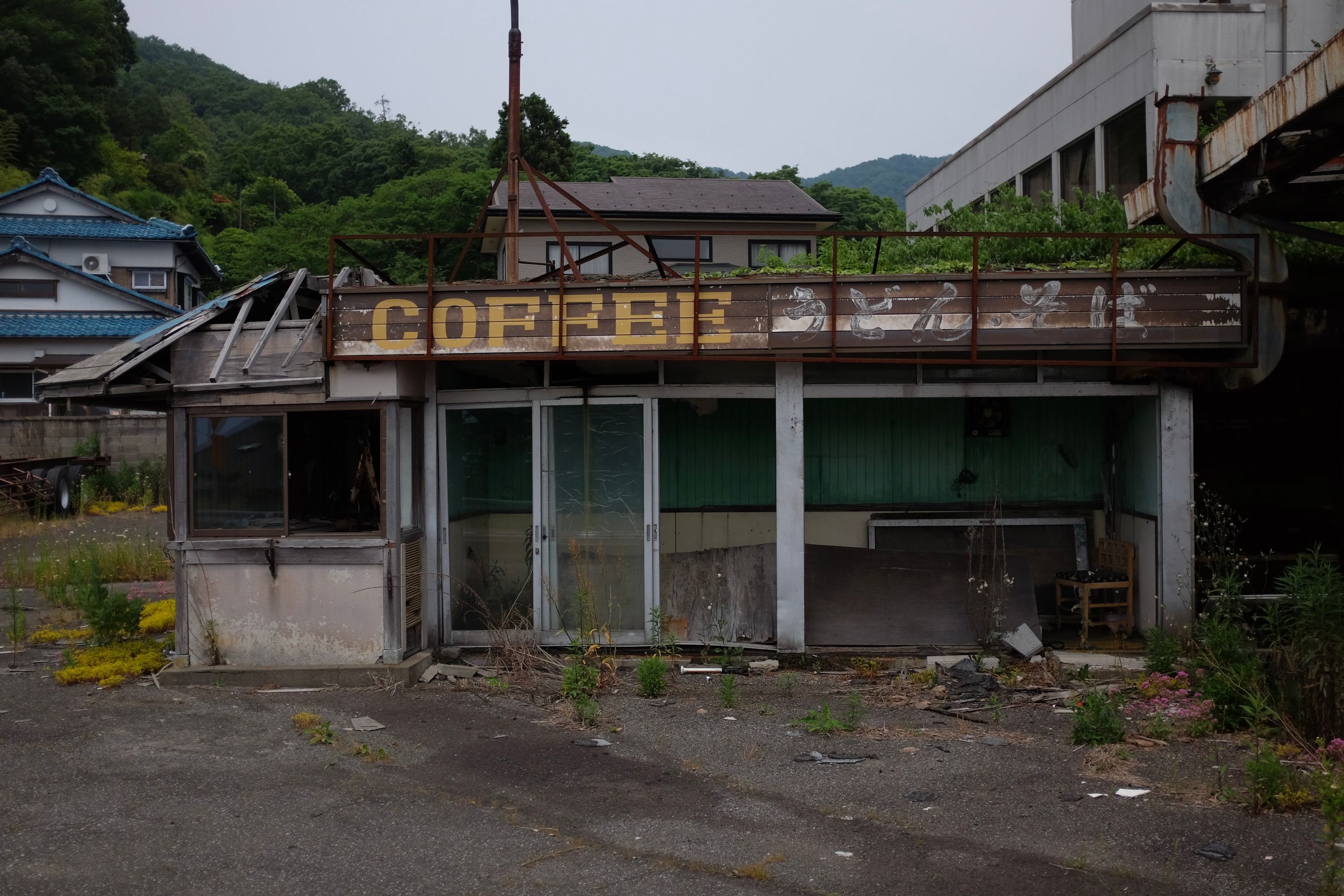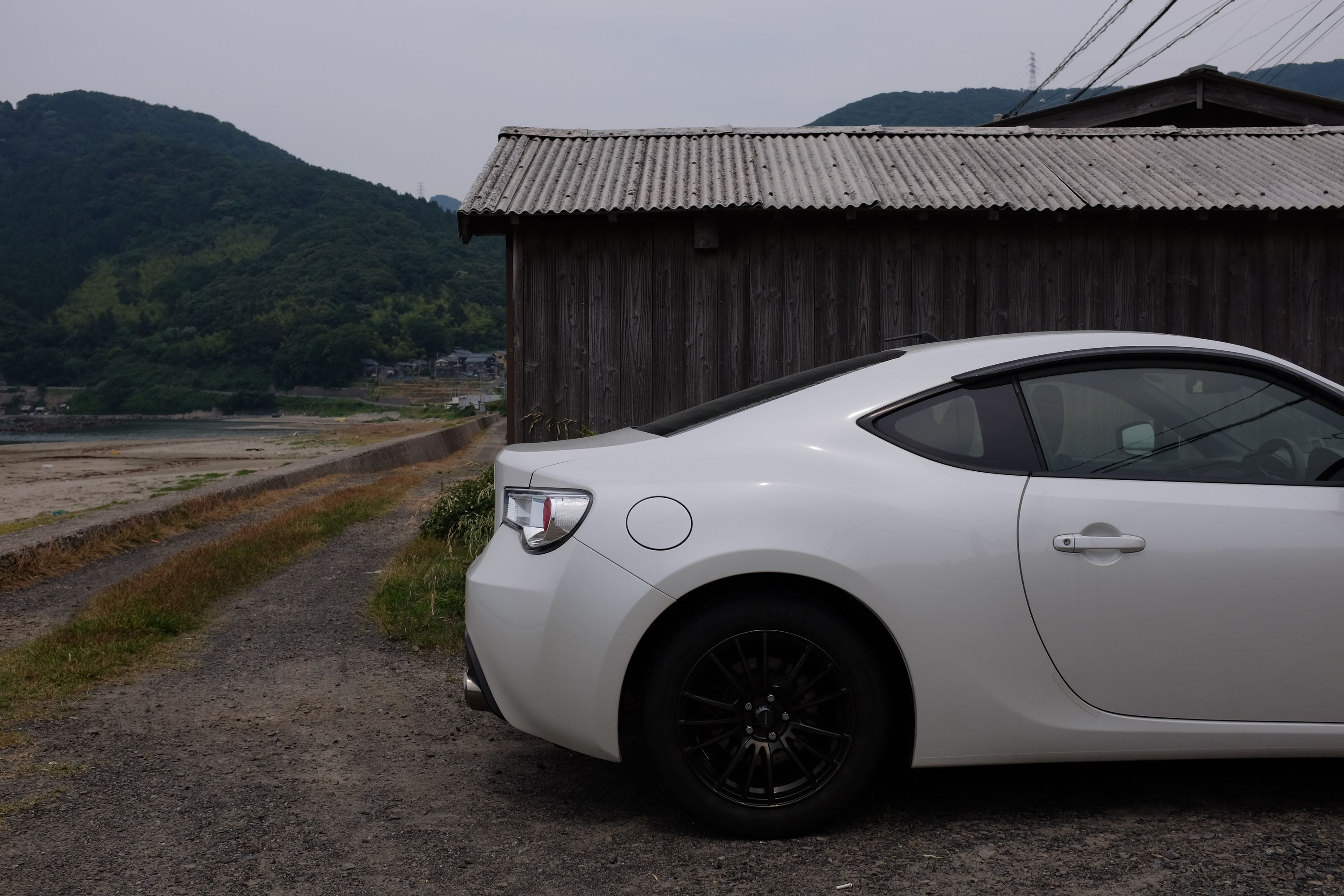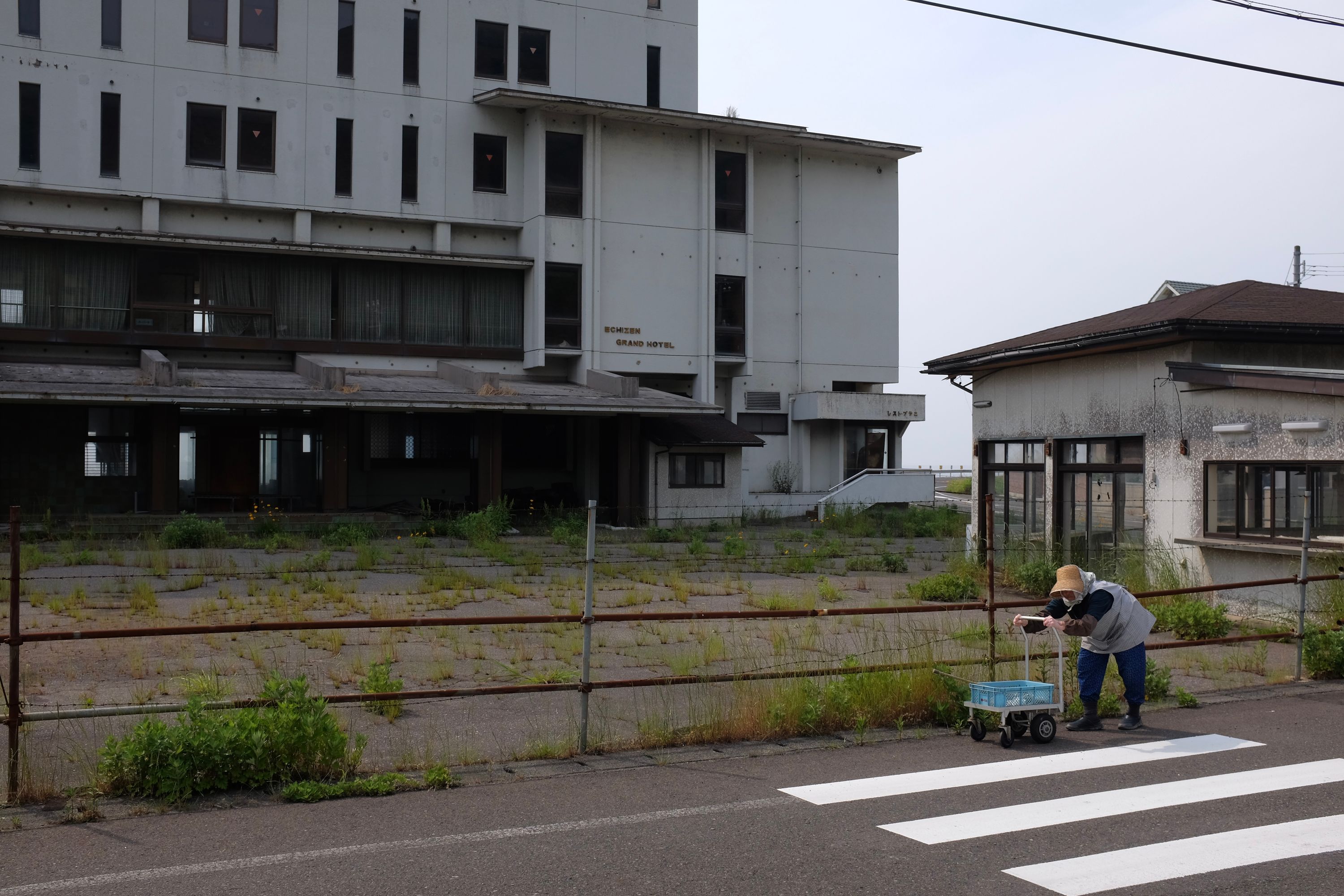 📍 Tsuruga, Fukui
For most of the day, Route 8 was unavoidable, and I walked a tight line between the trucks and the cliffs dropping into the sea. When I could, I detoured into the villages in the shadow of the road, a bombed-out wasteland of storm-battered buildings melting into the ground, empty restaurants, crumbling hotels, abandoned cars. At Kōno, I looked out over the flat, grey sea for the last time, then turned inland, towards the mountains.
---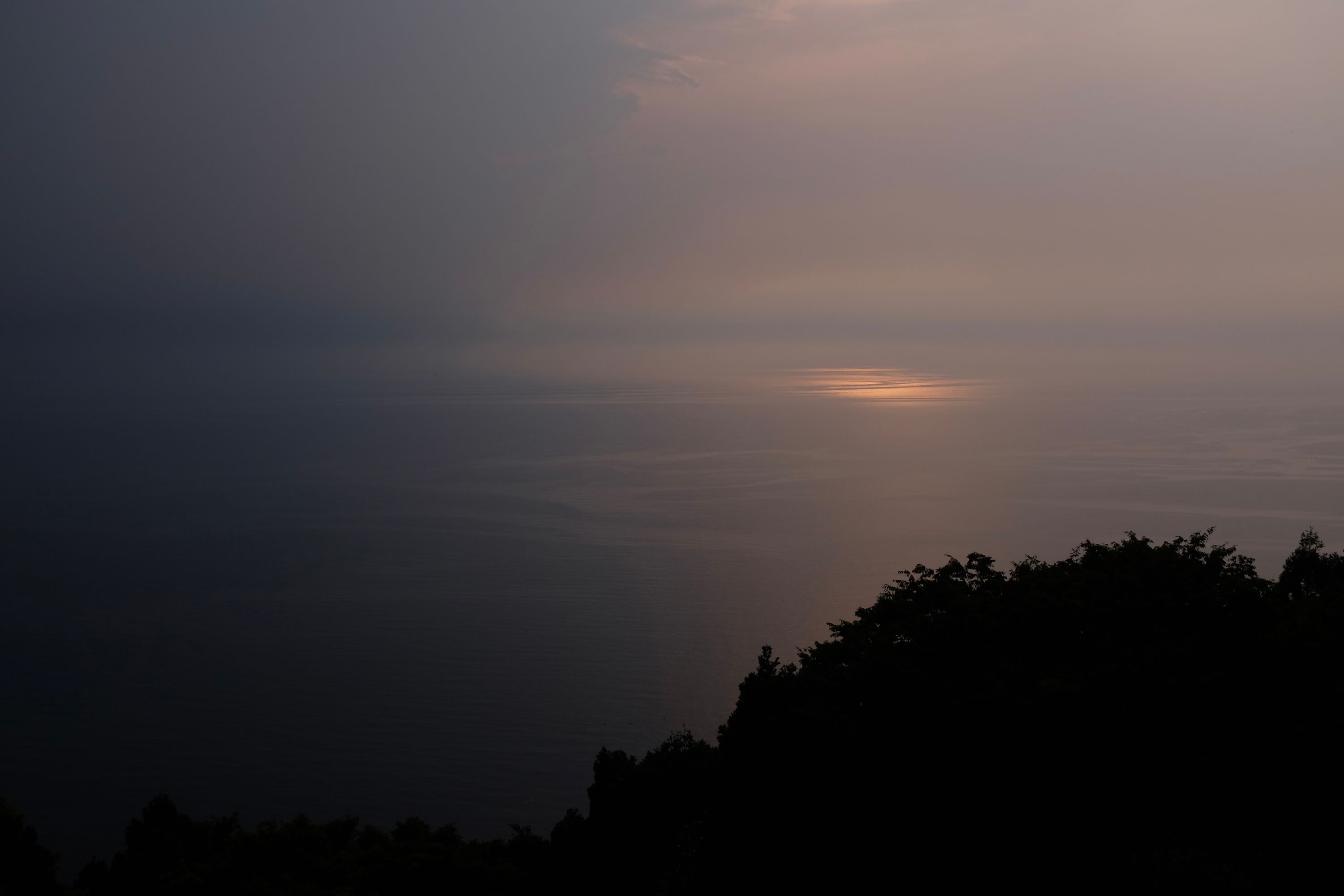 📍 Kōno Roadside Station, Fukui
These Walking Dreams
is a visual field diary of a 4,300-kilometer walk from one end of Japan to the other, in the spring and summer of 2017.