Minase, Akita → Sannai, Akita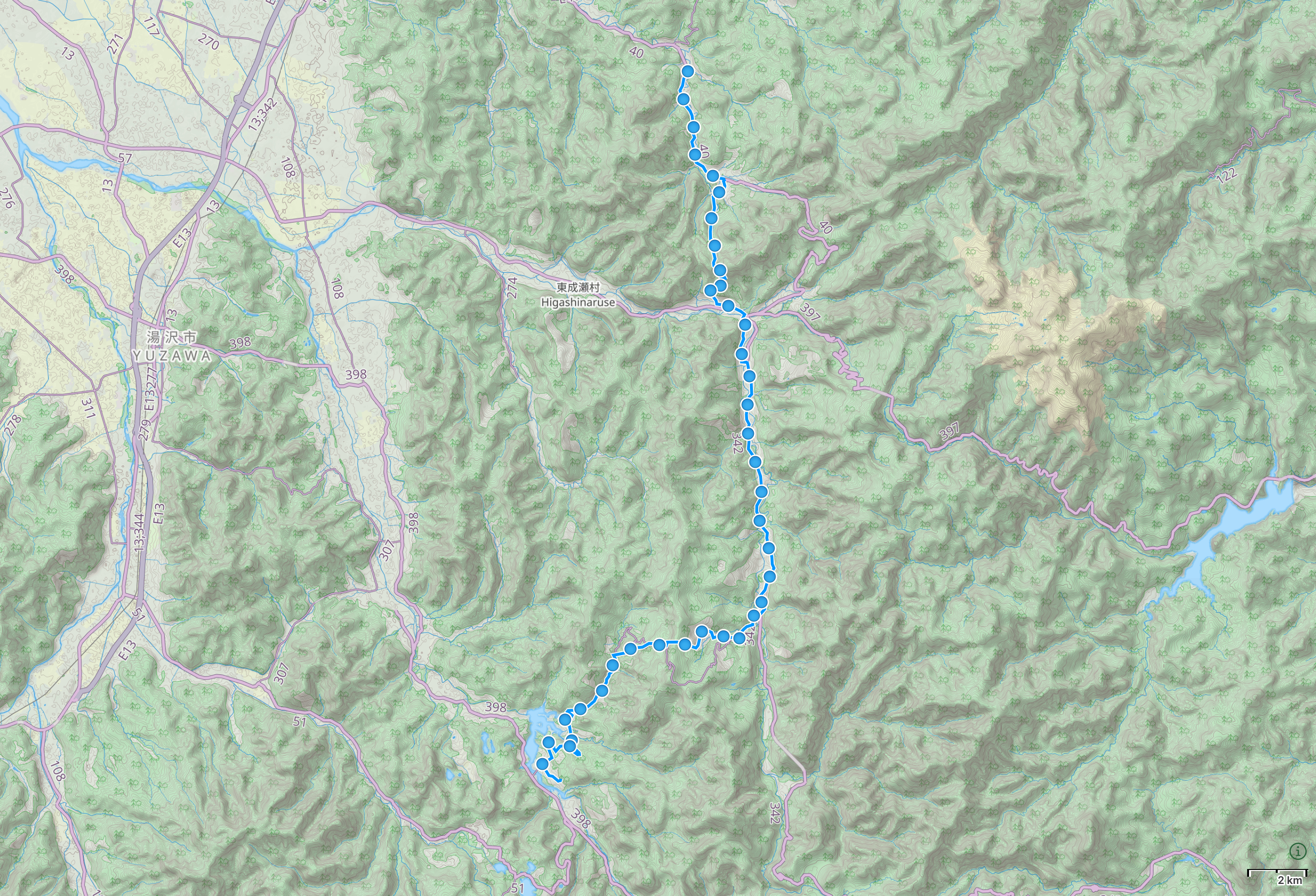 🗺 Open map in GaiaGPS →
---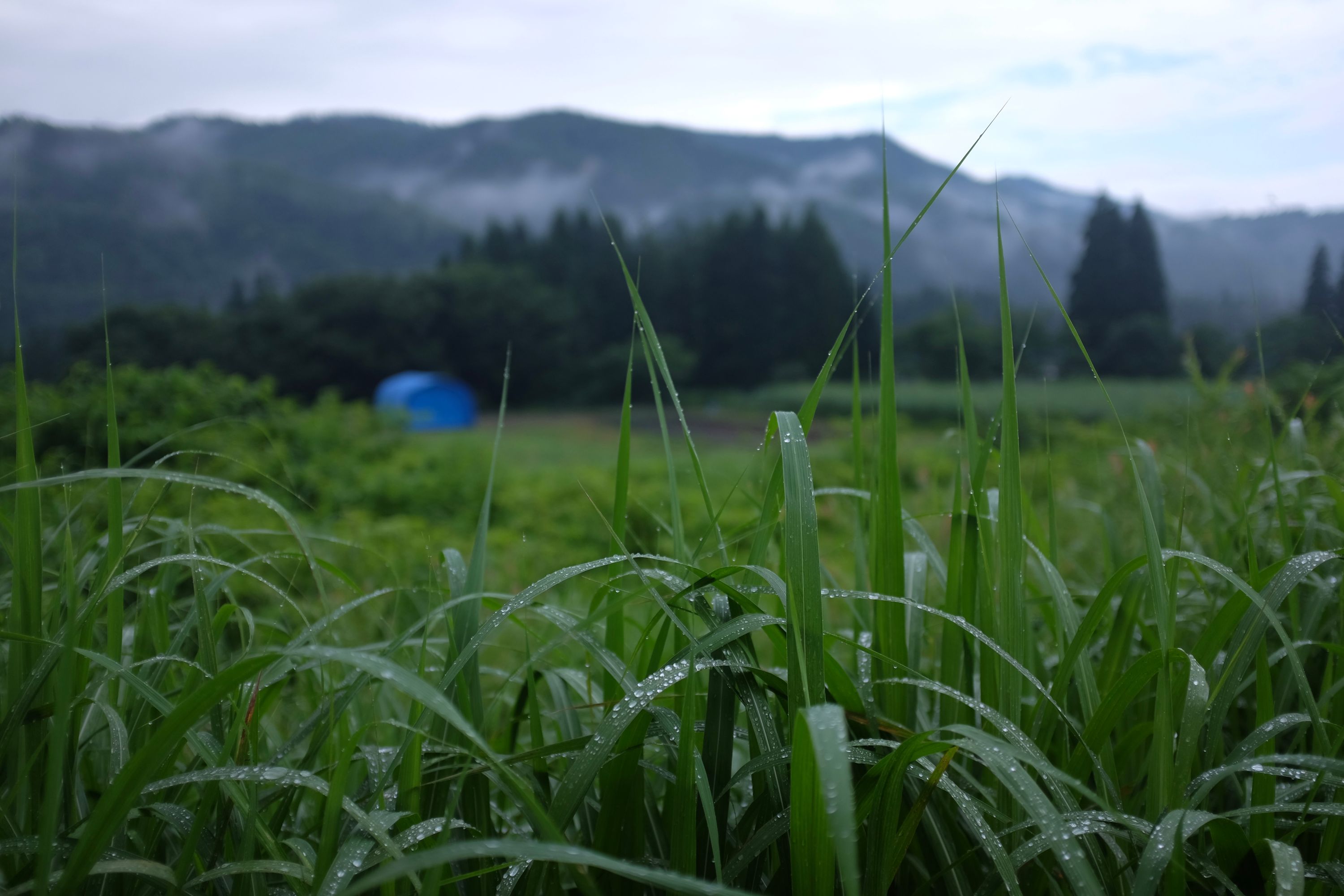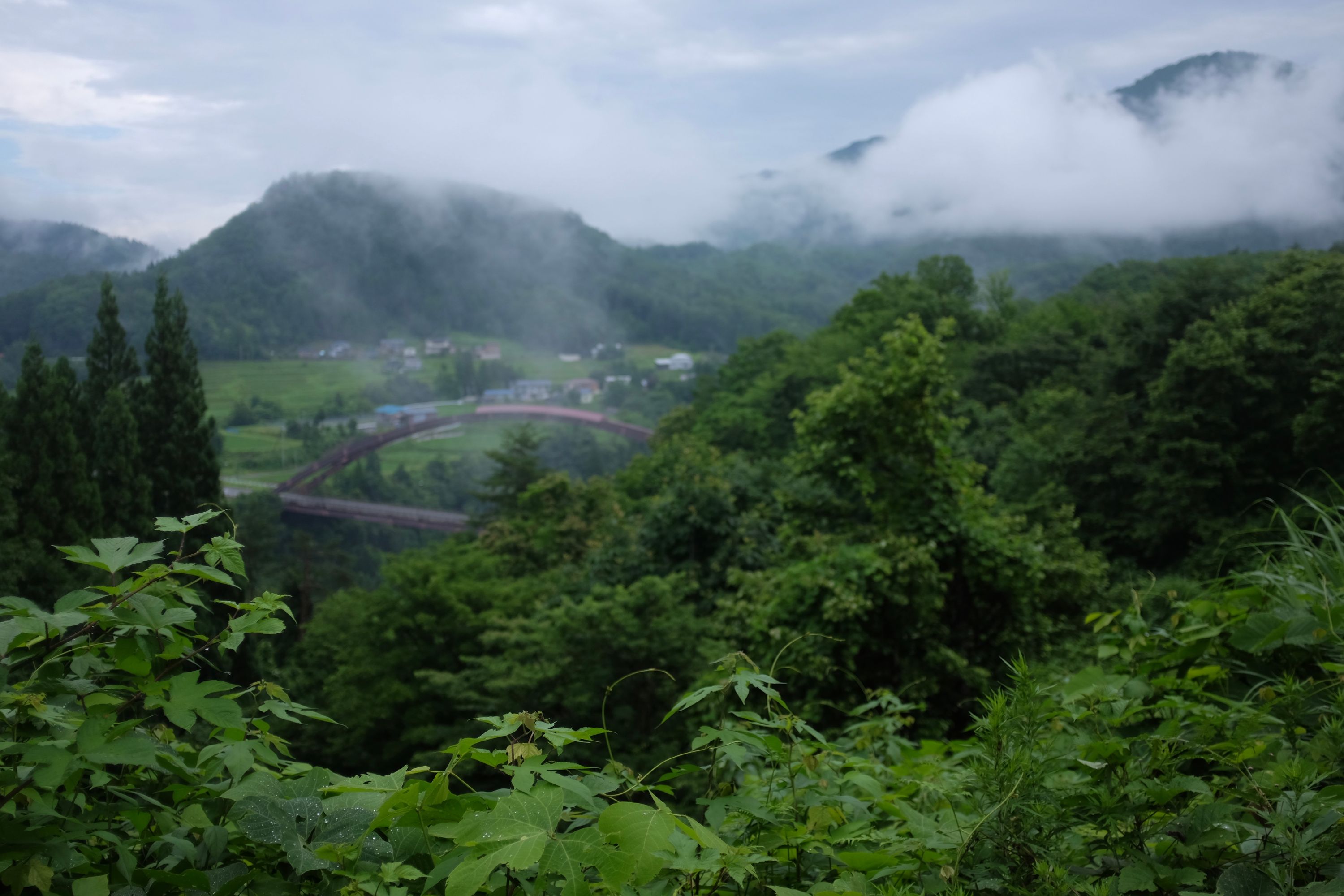 📍 Minase, Akita
---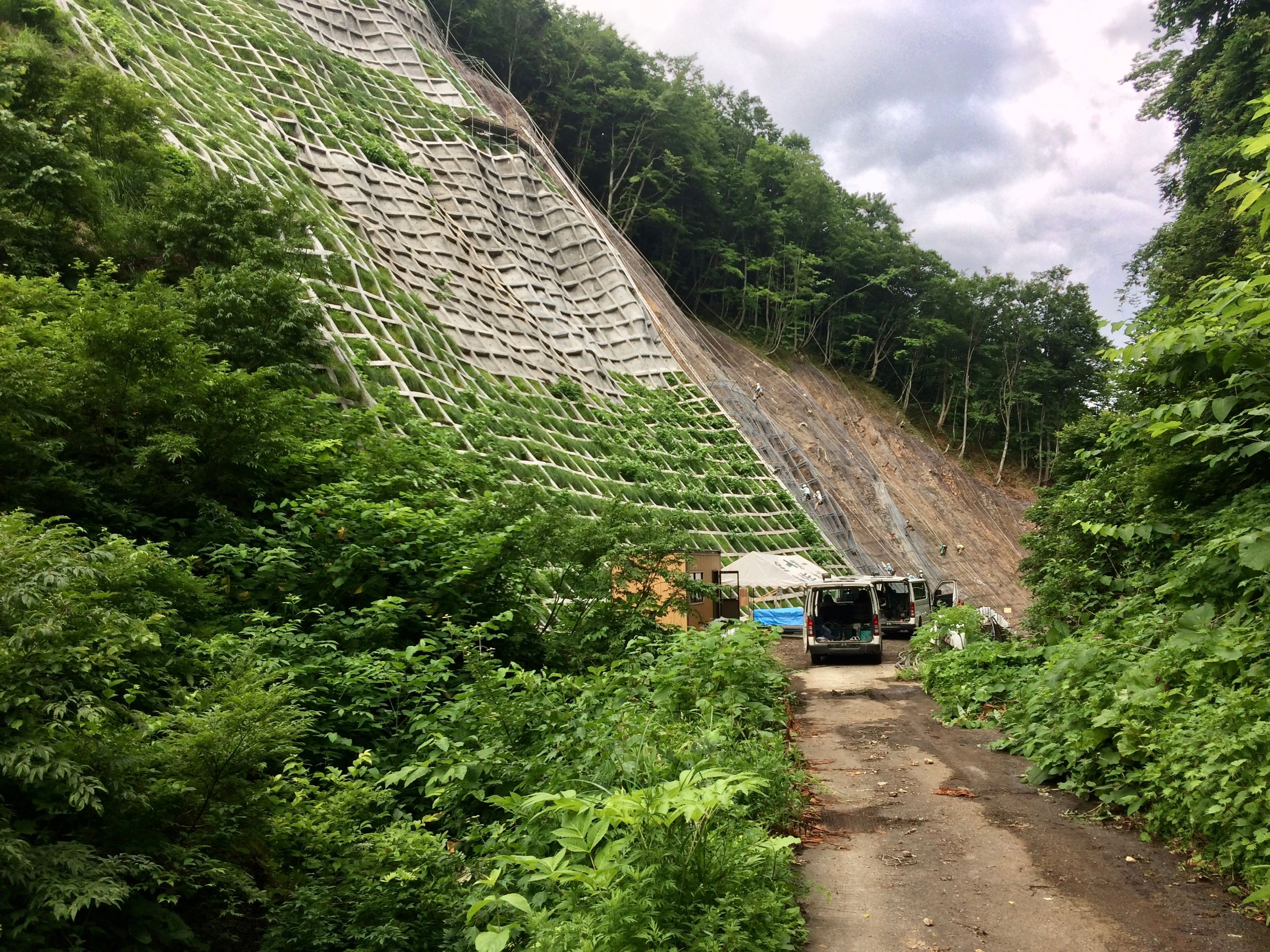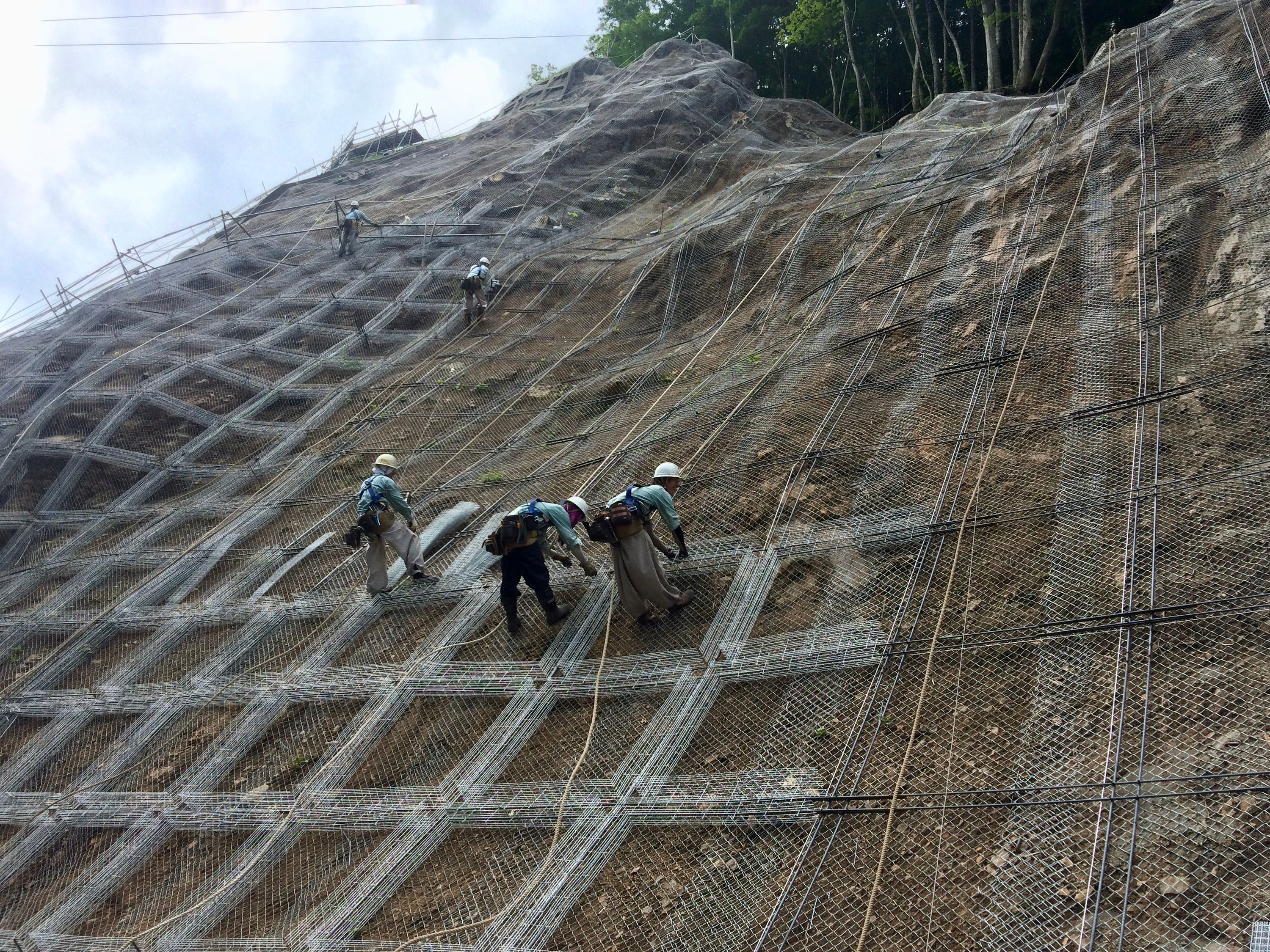 To walk the mountain roads of Japan is to walk in the shadow of the concrete retaining walls which protect the roads from landslides. I have often wondered how they're constructed, with their extremely steep angles, contoured surfaced, and great heights, and when I rounded a corner on a remote back road in Akita, I was rewarded with the sight of a construction crew building a new one. They swarmed up the steep cliffside like a rock climbing club, dressed in wicked, loose tobi trousers, and they waved in delight when they saw me, the only person on the road all day.
---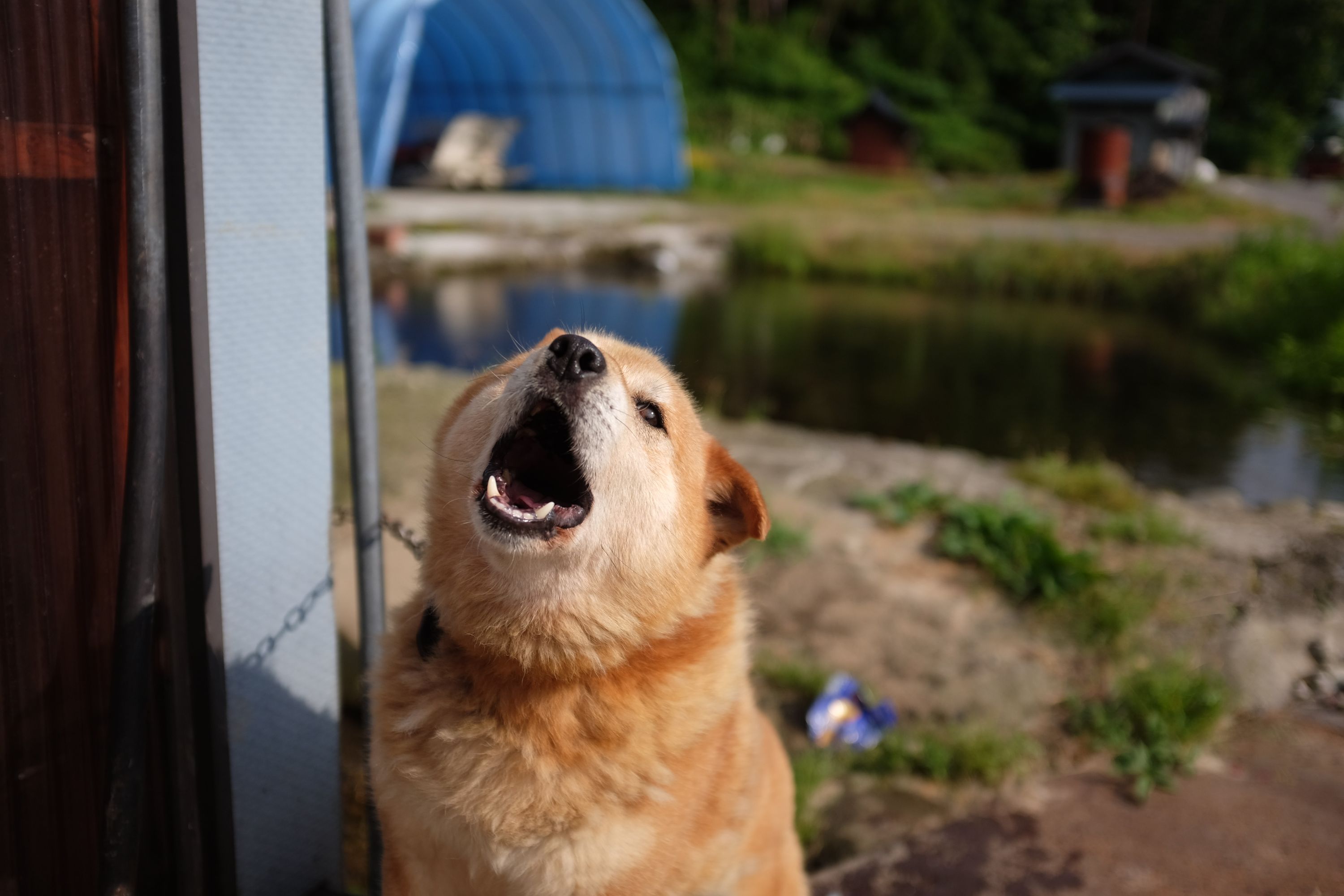 📍 Tsubakikawa, Akita
I have yet to pogo in Togo, and you'll have to ask Tamas about a Coca-Cola in Angola, but I have now been barked at by an Akita in Akita.
---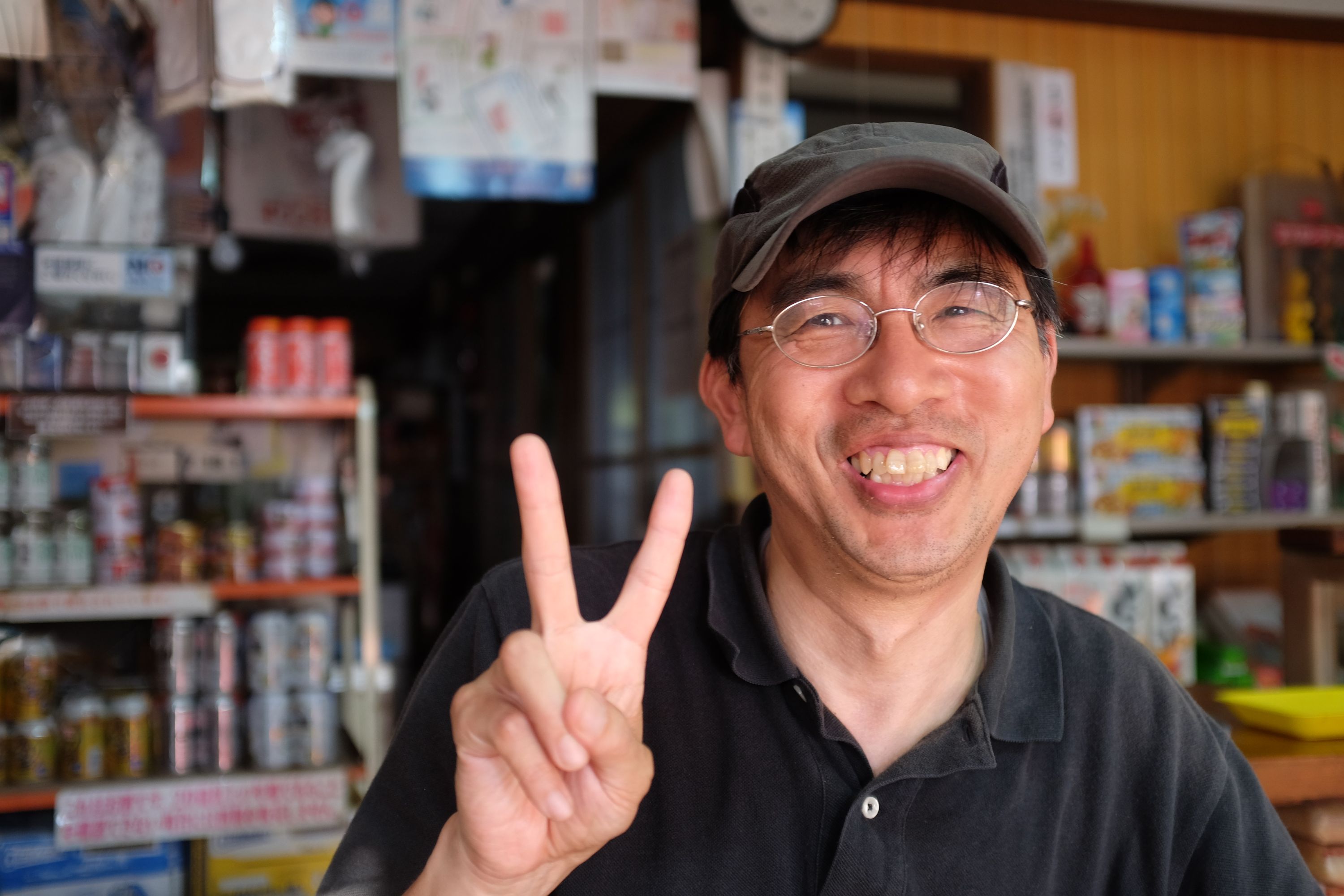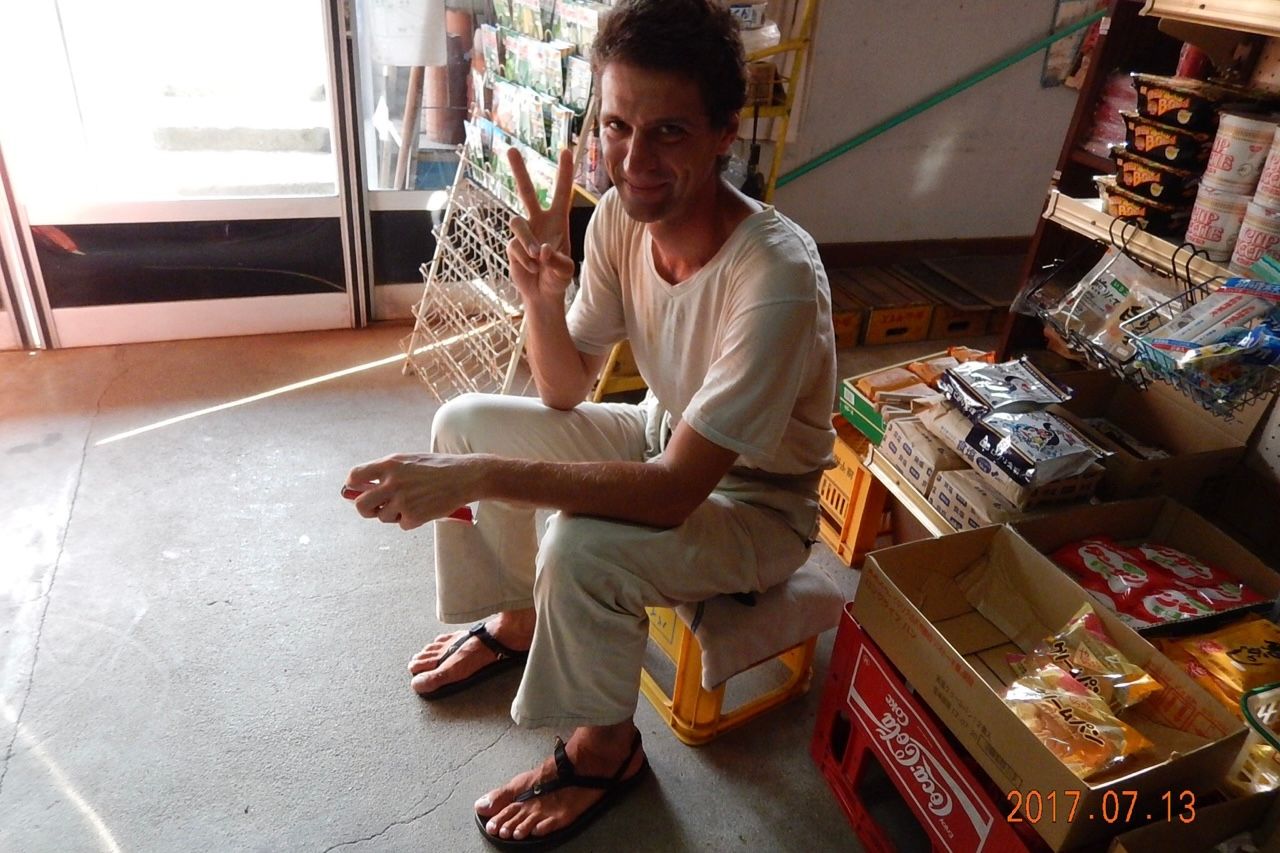 ---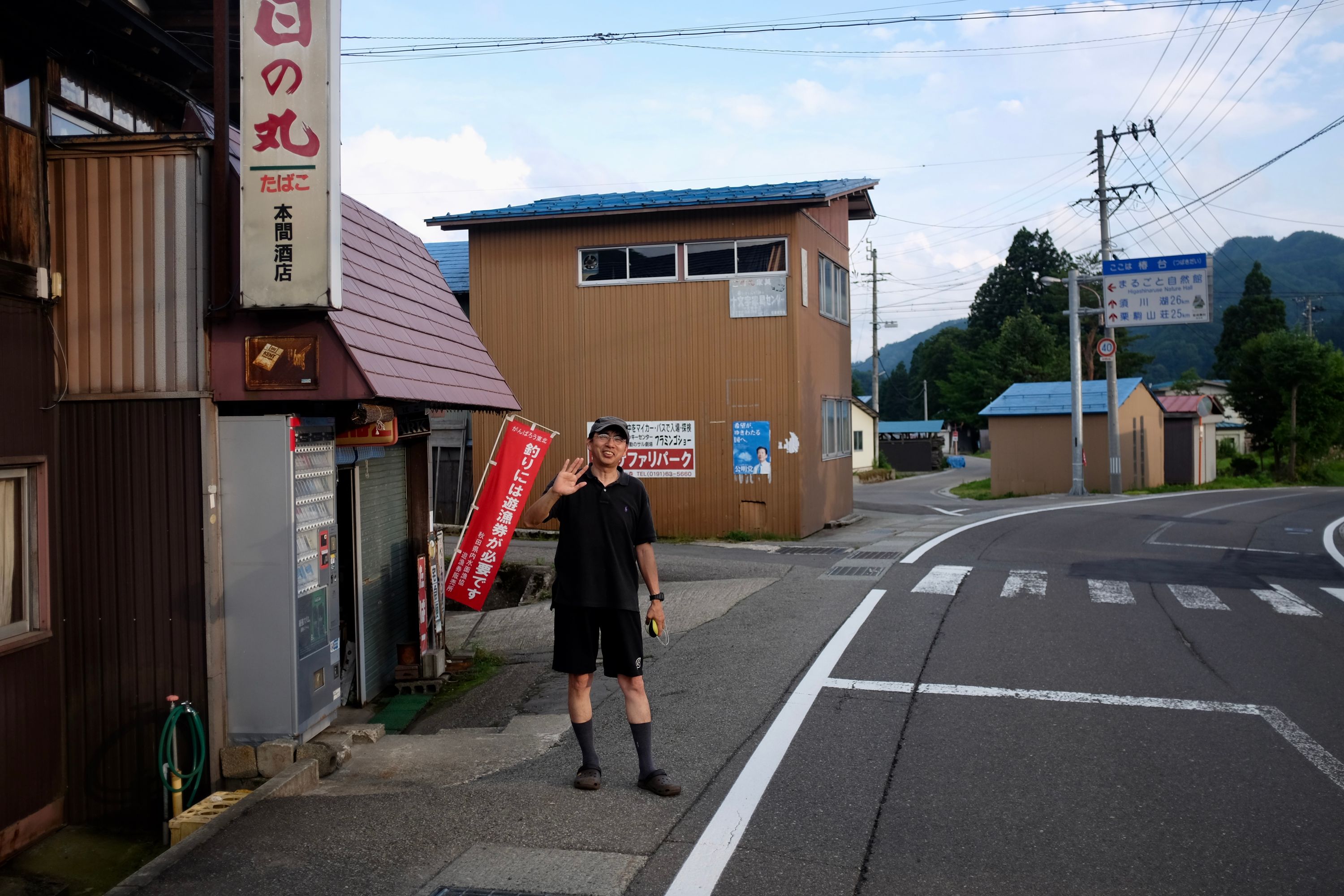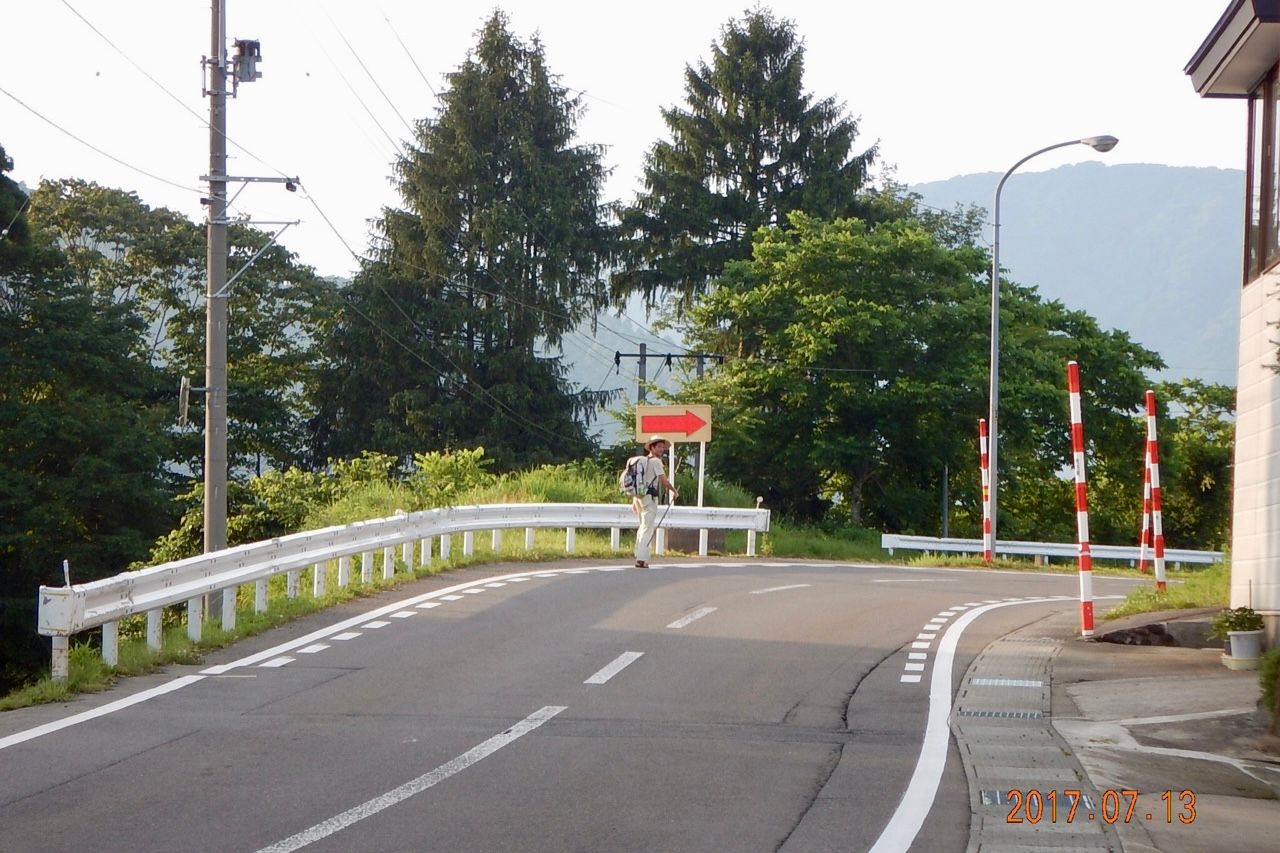 📍 Tsubakikawa, Akita — 📷 Photos of me by Tadashi Honma.
"You're the first foreigner to set foot in my store," Mr. Tadashi said, the shopkeeper of the first store I'd seen all day. I sat on a crate and took a beer from his fridge. "Give me that," he said, and brought me a colder one from another fridge. We sat and talked about the snow. Outside, the rice fields of Akita glowed golden green in the afternoon sun. Large bottles of Akita's famous sakes lined a wall, and Mr. Tadashi told me their names. Did he have a favorite? "I prefer beer," he said, and gave me some crackers for the road.
---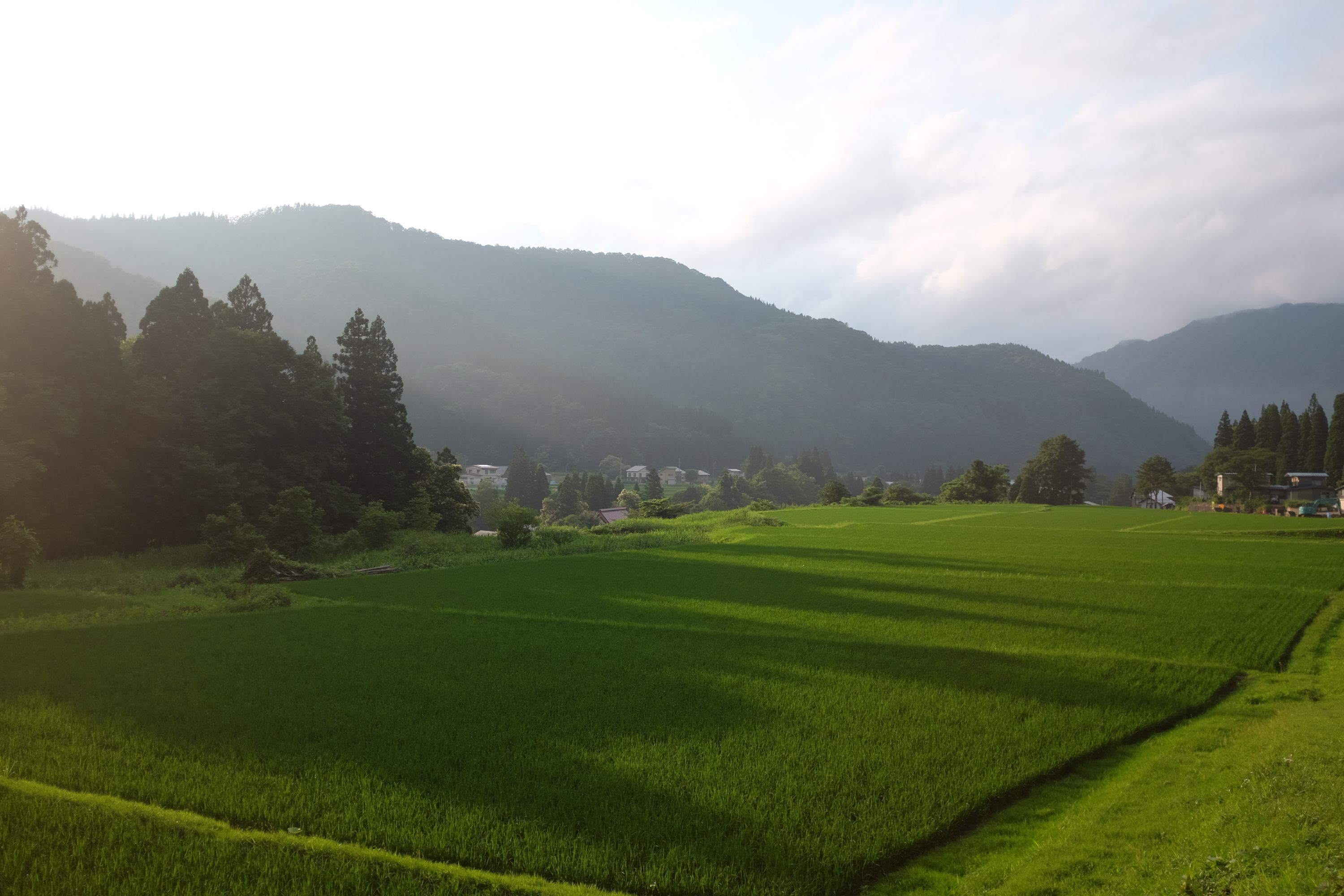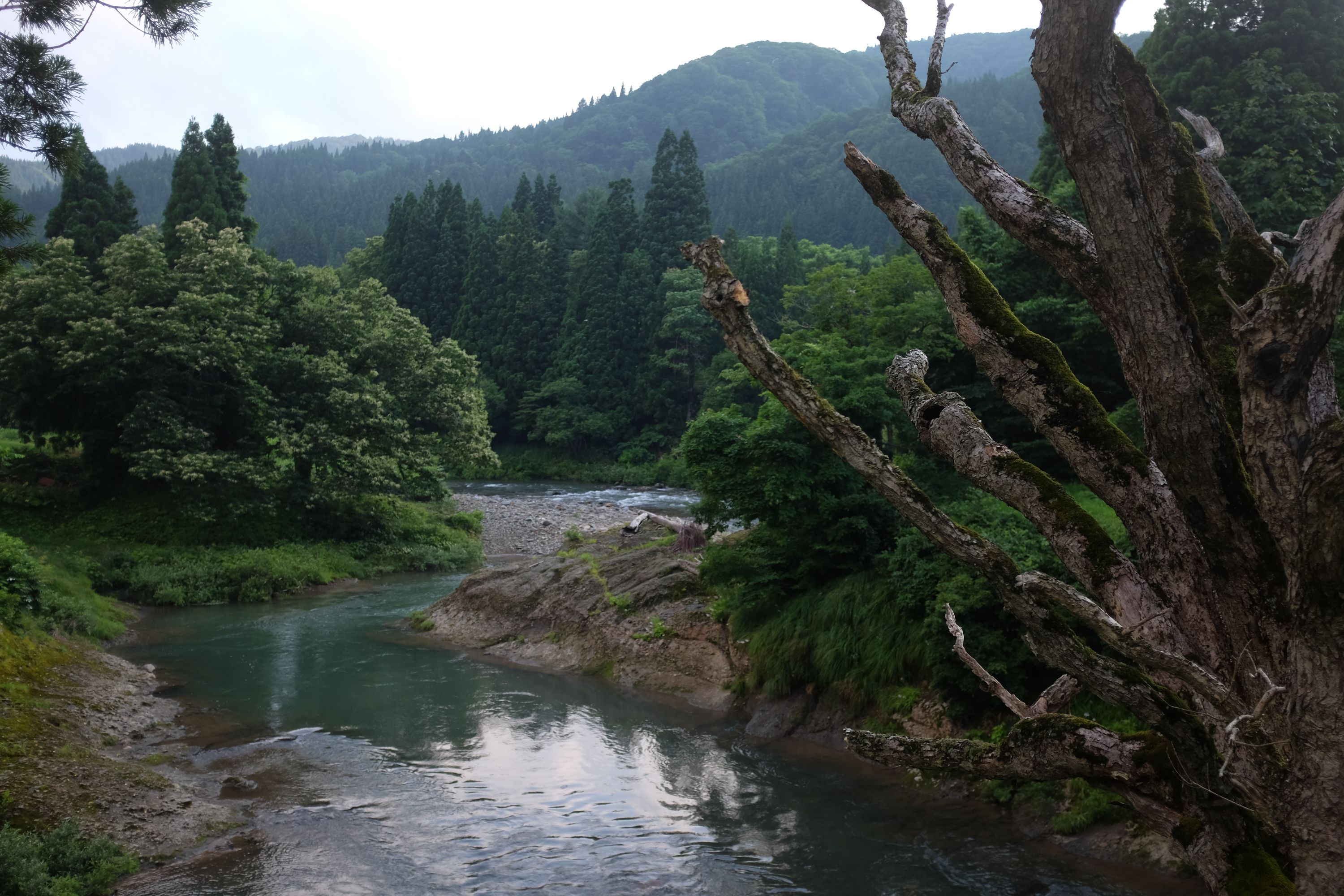 📍 Tsubakikawa, Akita
---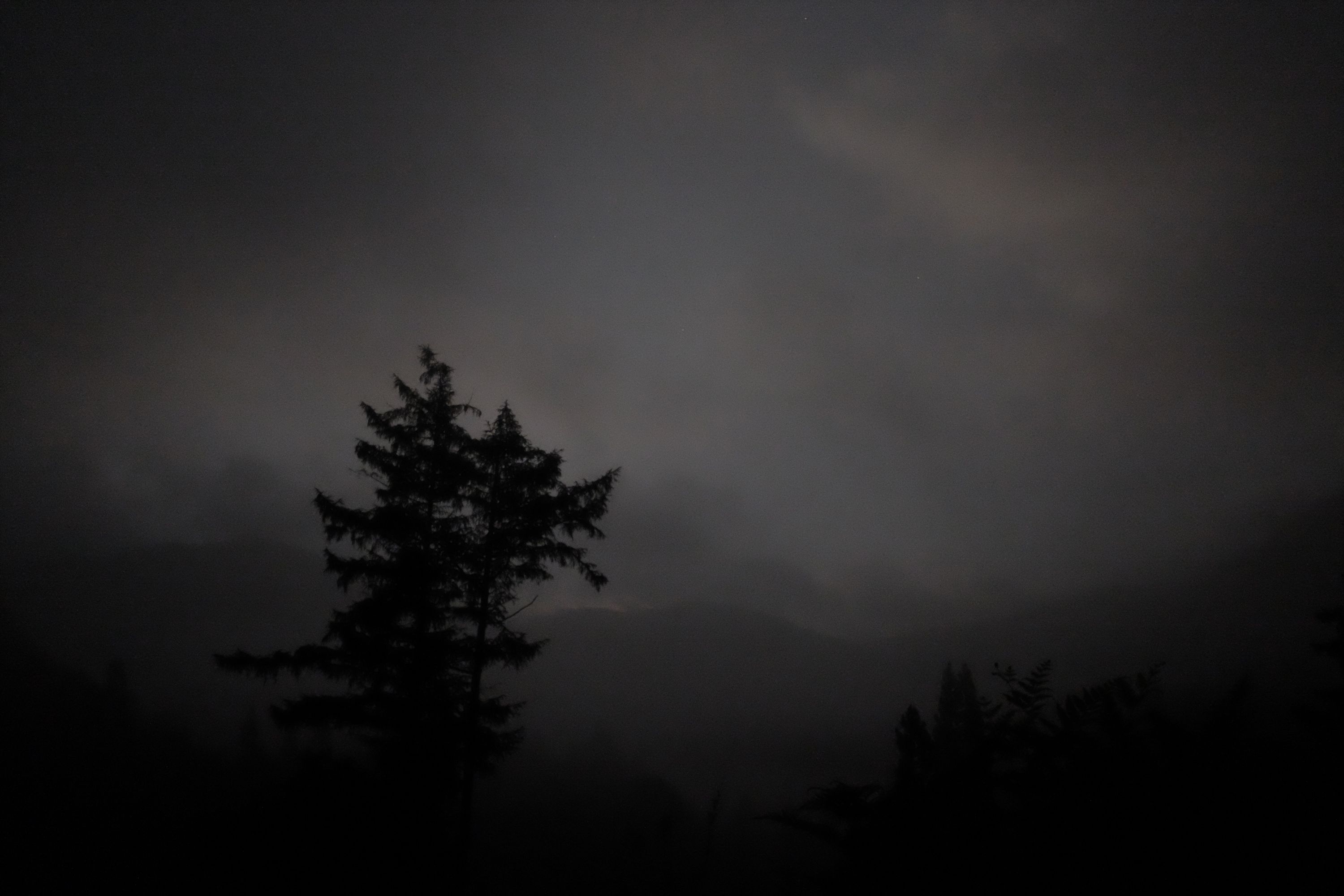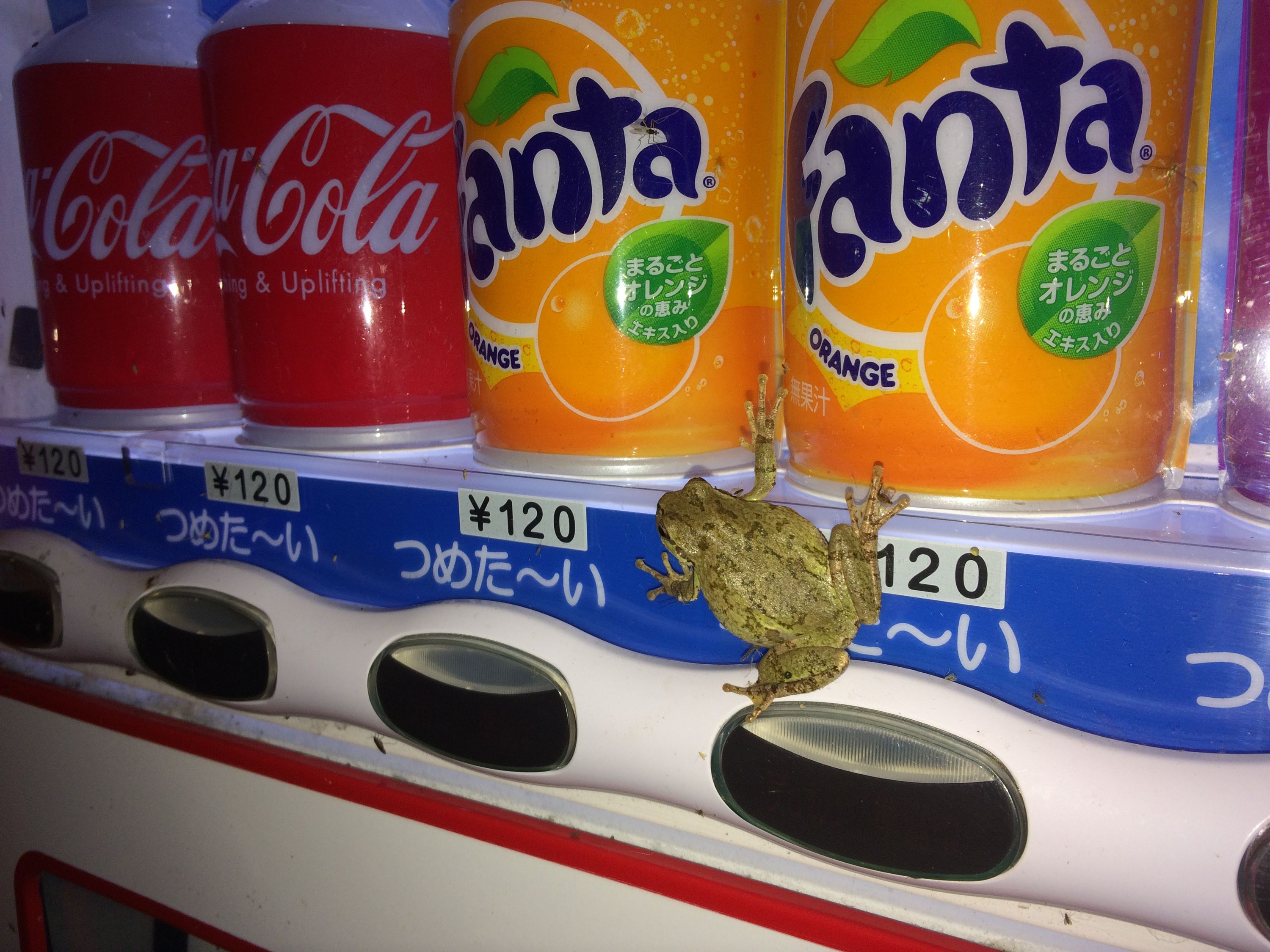 📍 Sannai, Akita
These Walking Dreams
is a visual field diary of a 4,300-kilometer walk from one end of Japan to the other, in the spring and summer of 2017.