Kisawa, Tokushima →
📍

Dosu Pass →

📍

Kawai Pass → Kawai, Tokushima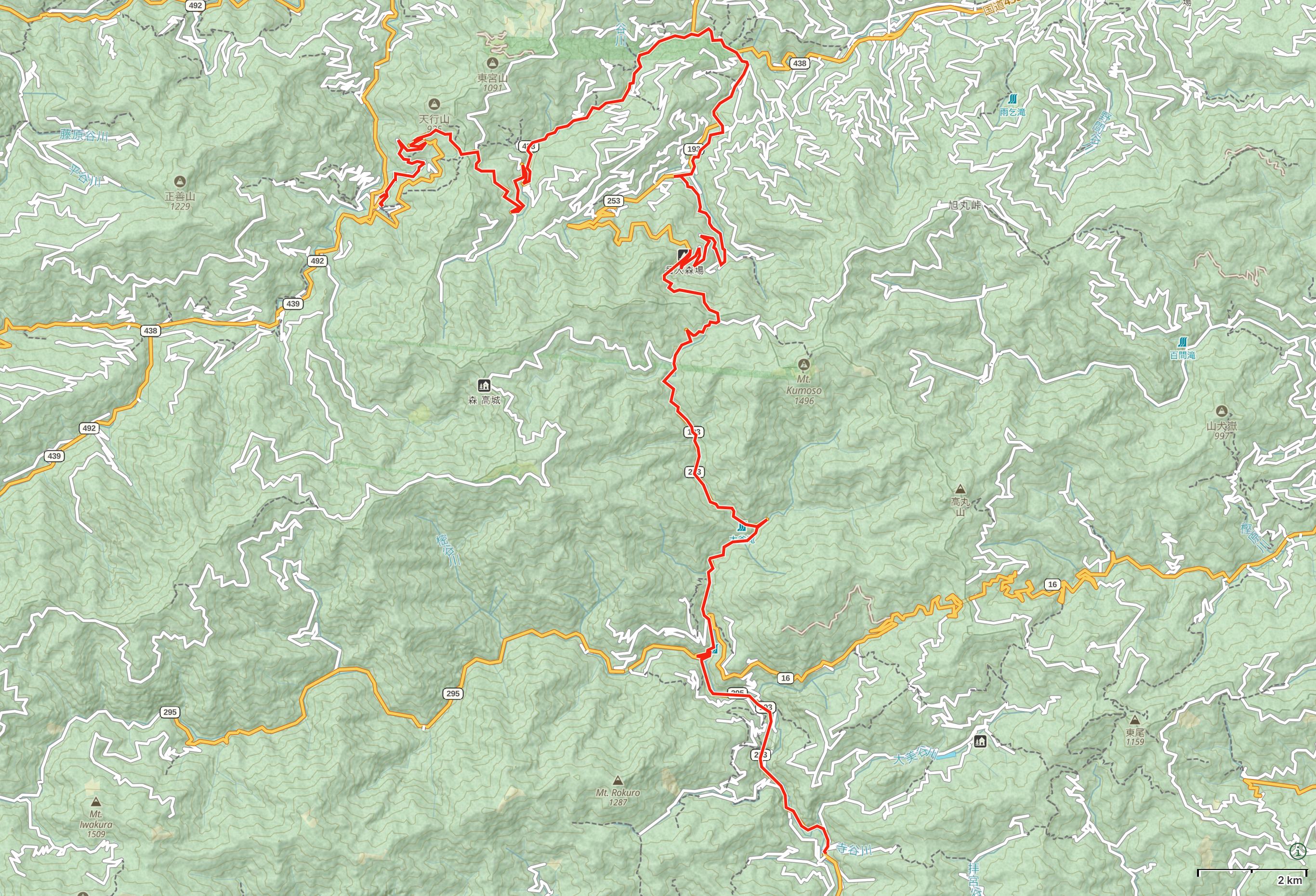 🗺 Open map in GaiaGPS →
---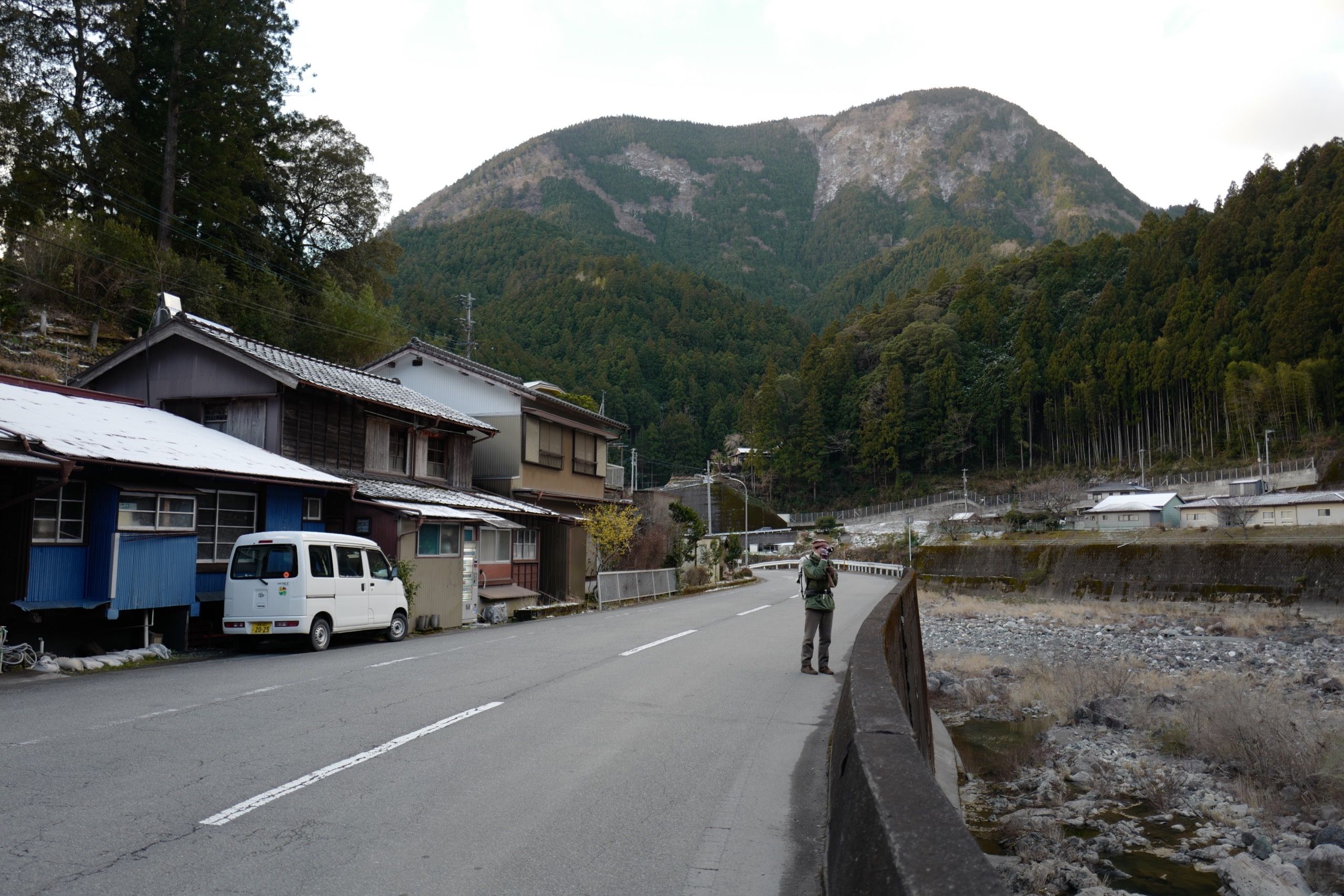 📍 Kisawa, Tokushima
Shivering to the bone, dressed in all our clothes, we walked into the mountains, into frozen tunnels, into a narrowing gorge, a world of turquoise and white, towards the Dosu Pass.
---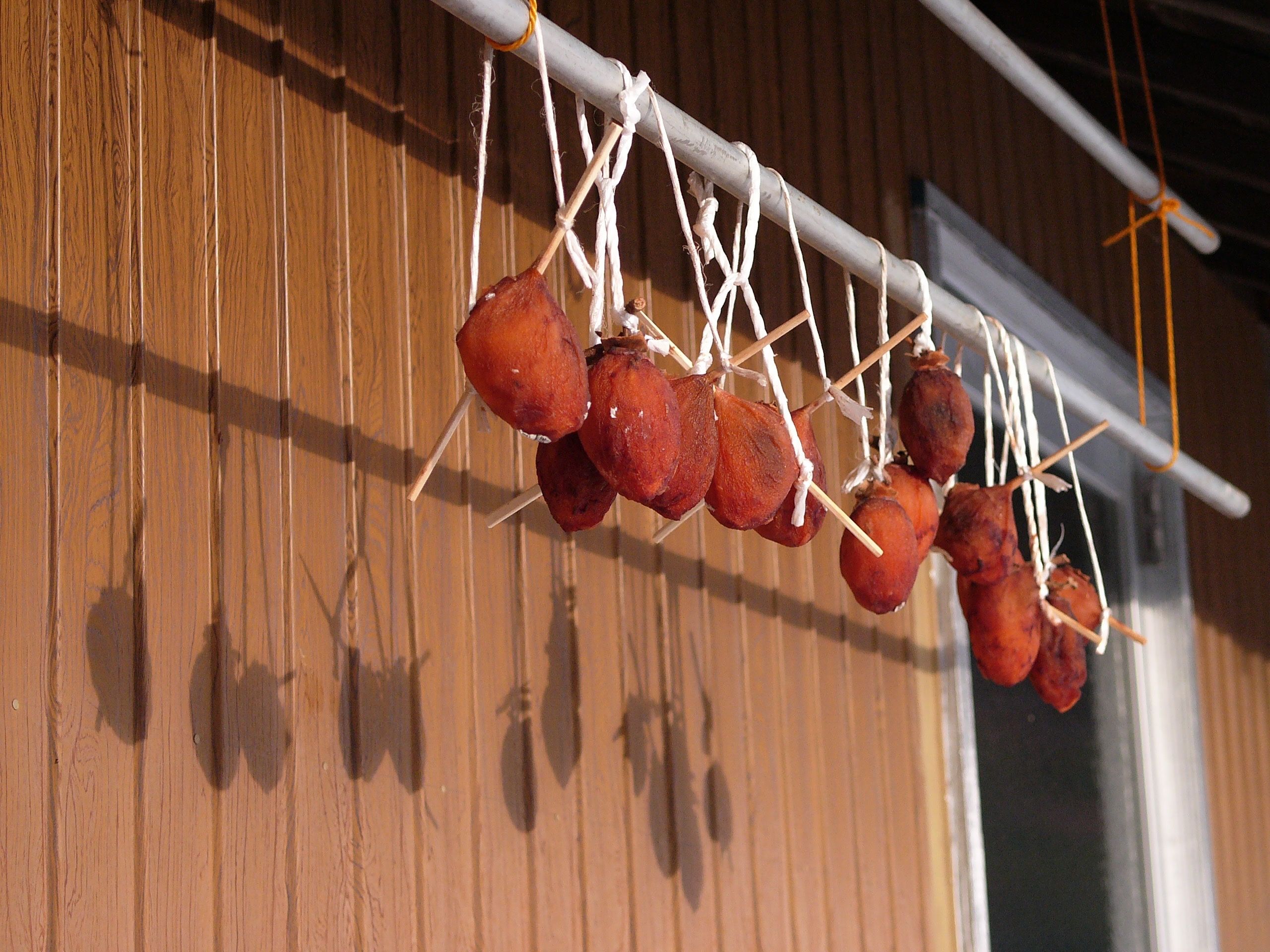 📍 Kakeban, Tokushima
No way to draw near —
My body, by great distance
Is parted from you;
Yet my heart to you
Is as a shadow.
よるべなみ身をこそとをくへだてつれ心は君が影となりにき
---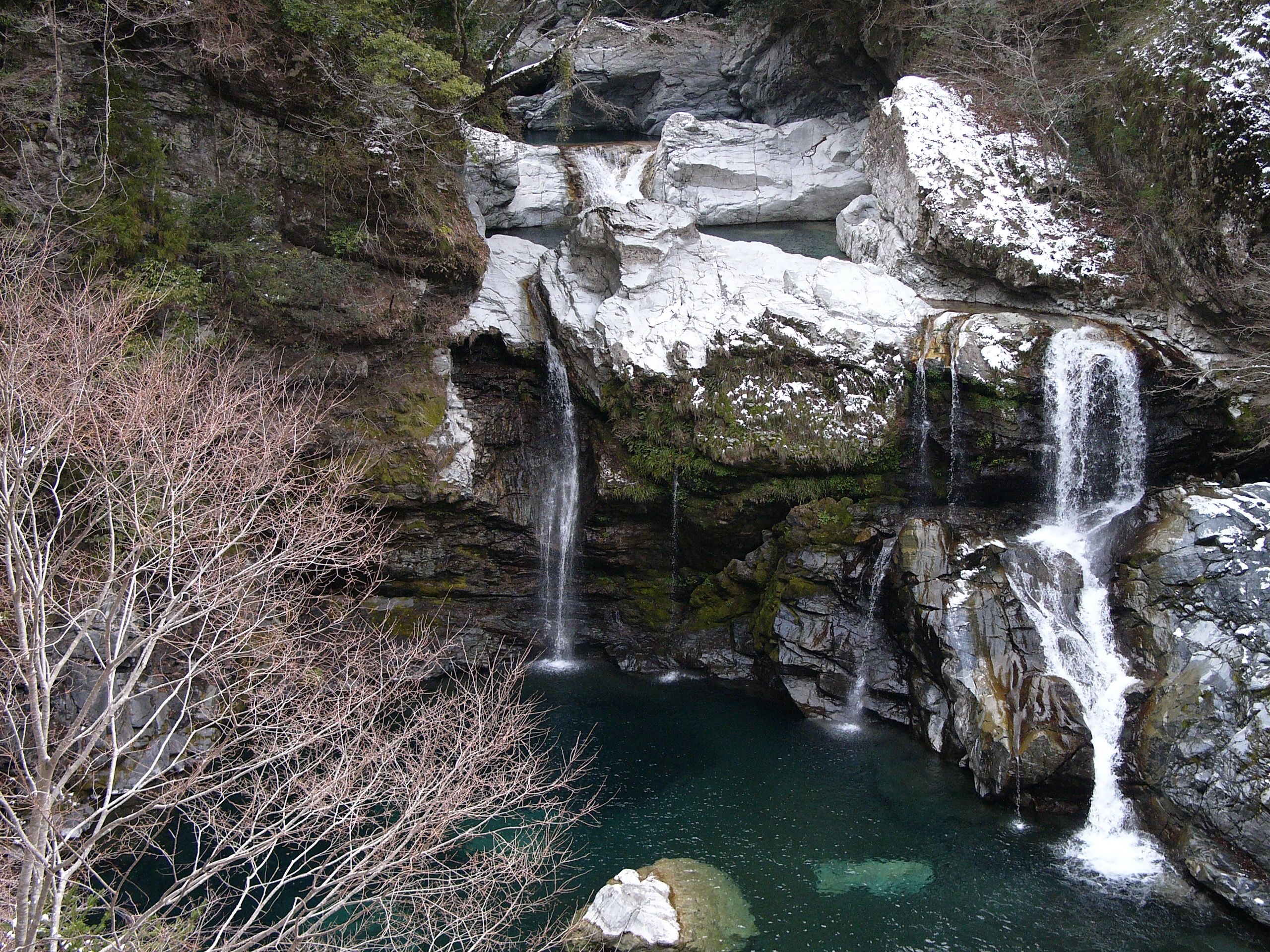 📍 Ōtodoro Waterfall, Tokushima
Green and white and green and white and green and white and I felt a vertiginous sensation to dissolve into the snow and ice.
---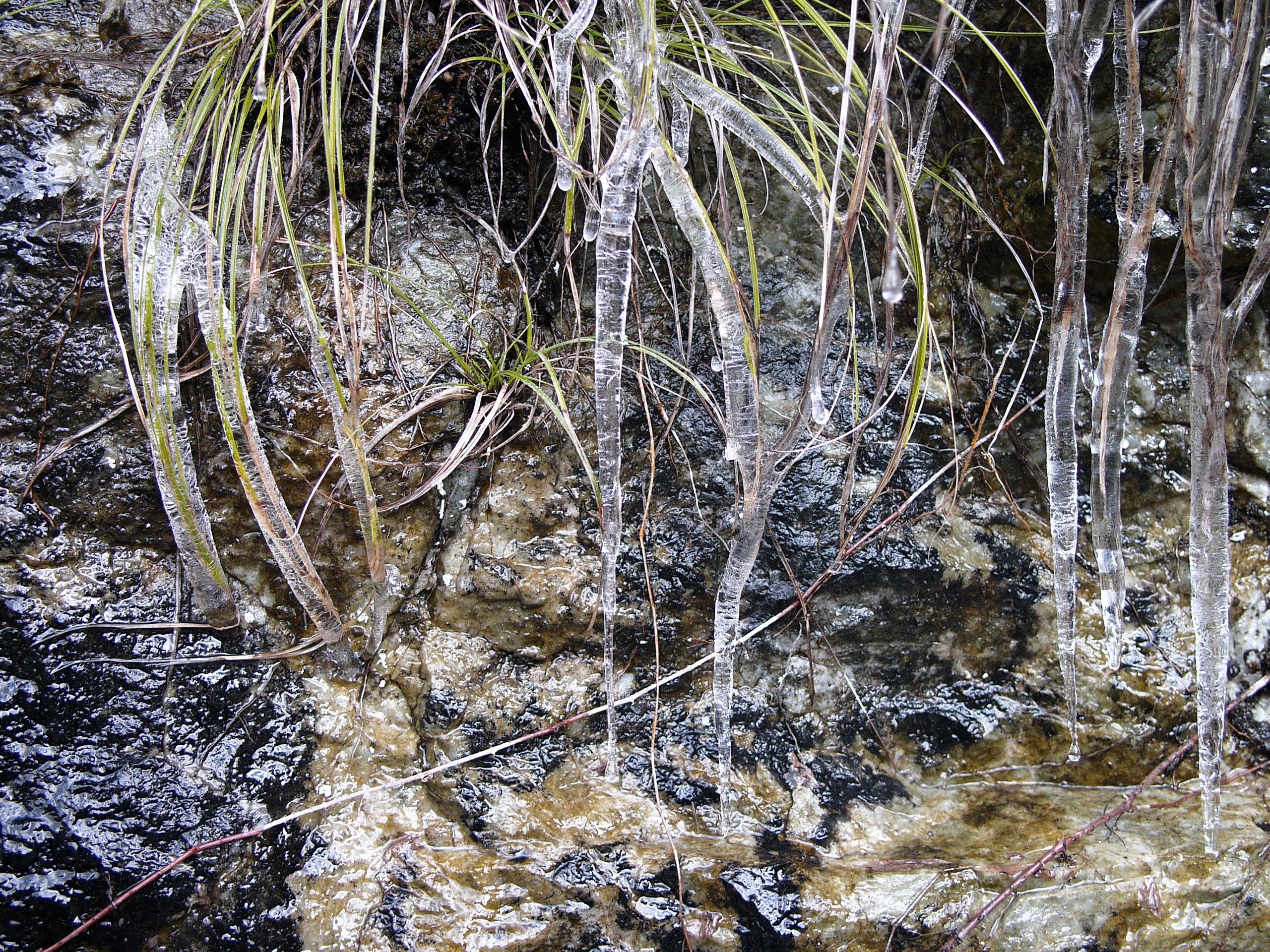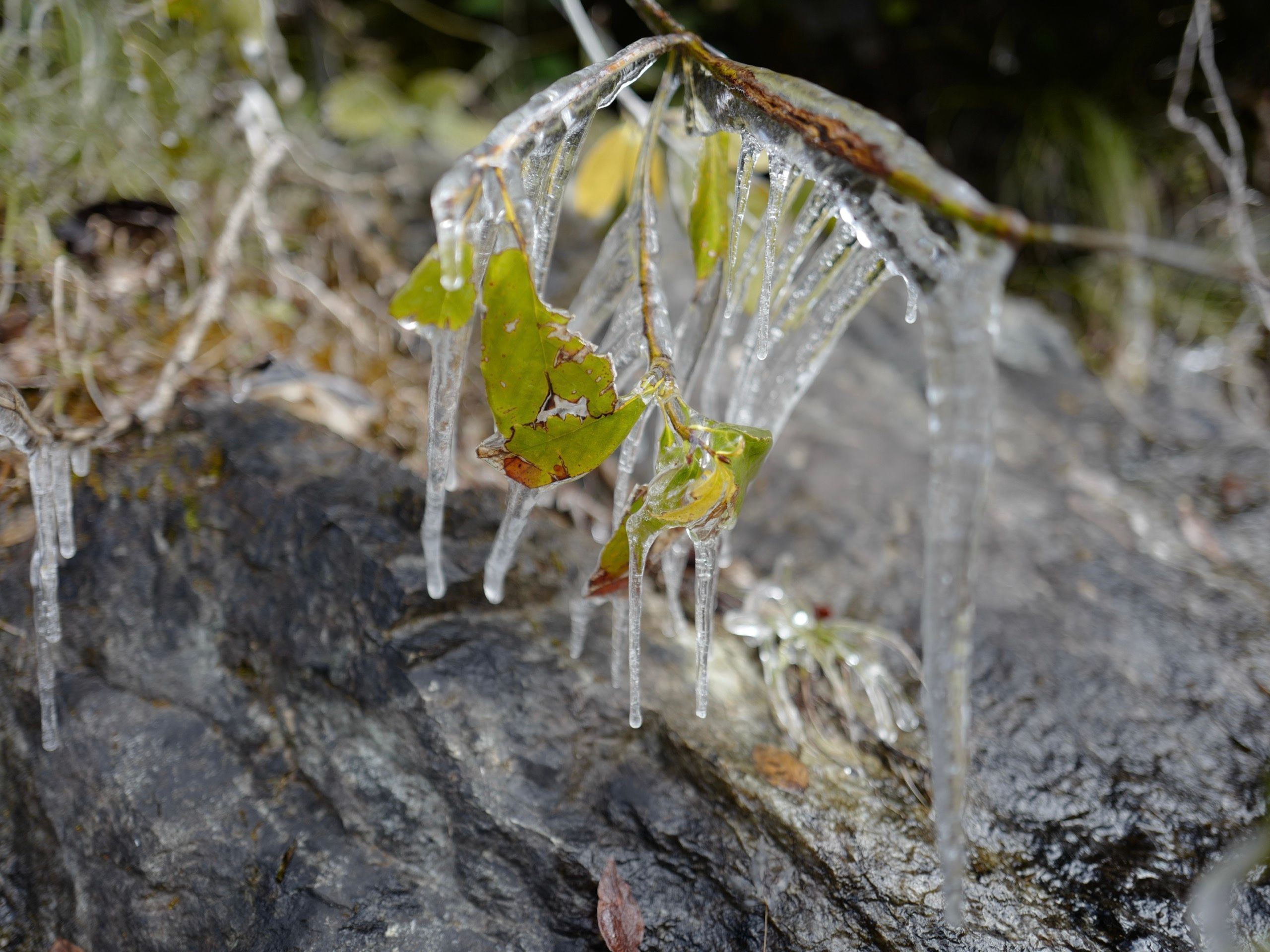 ---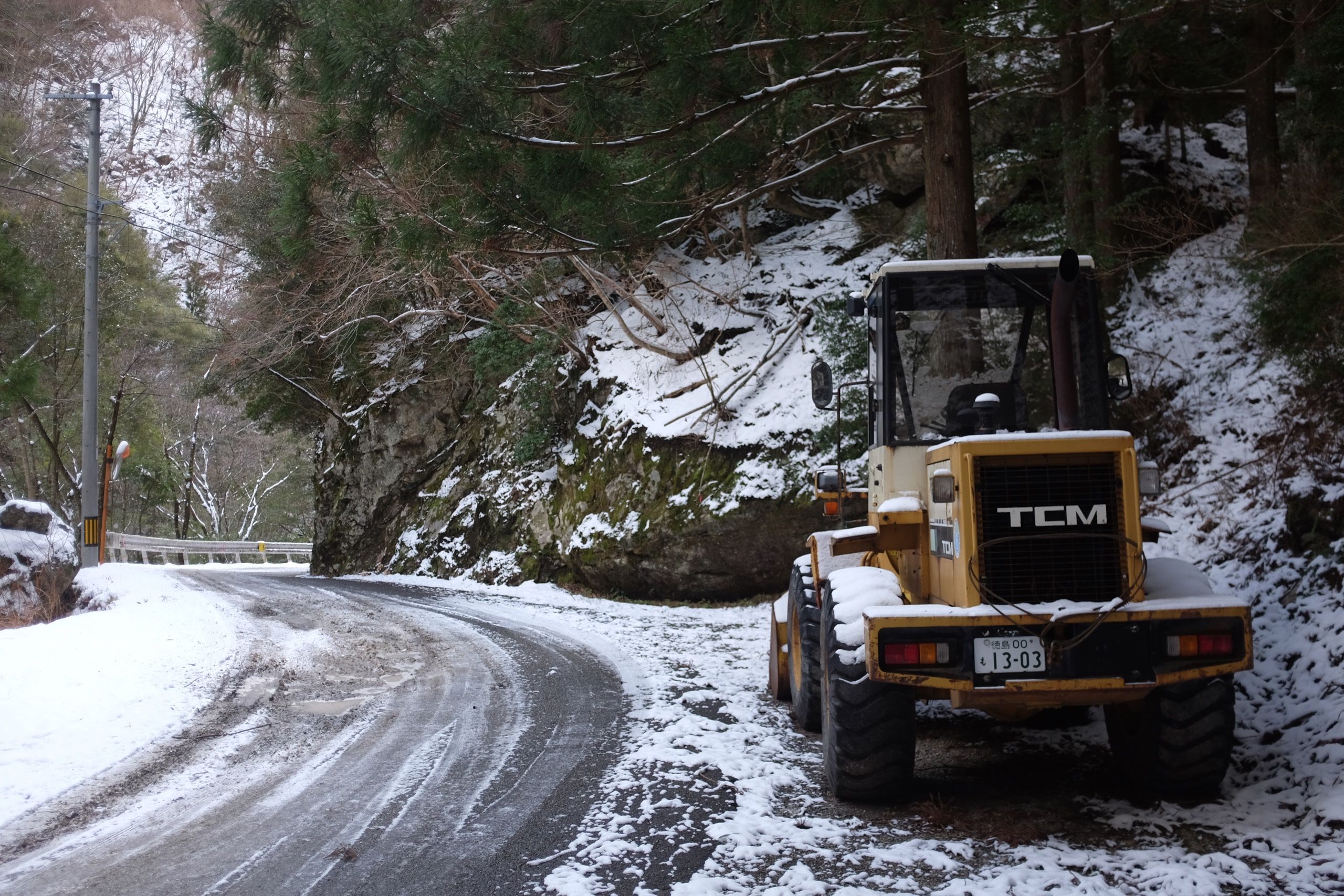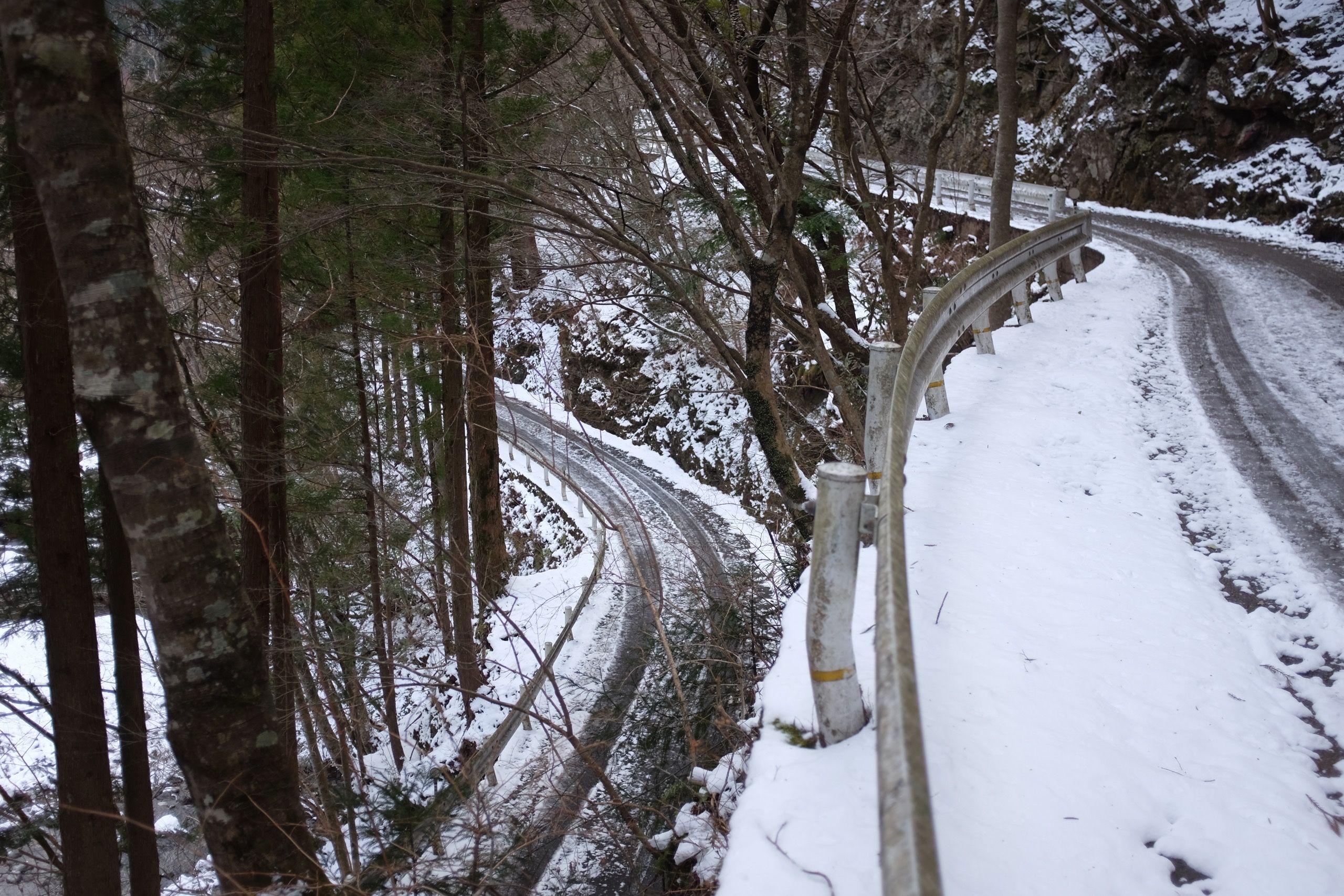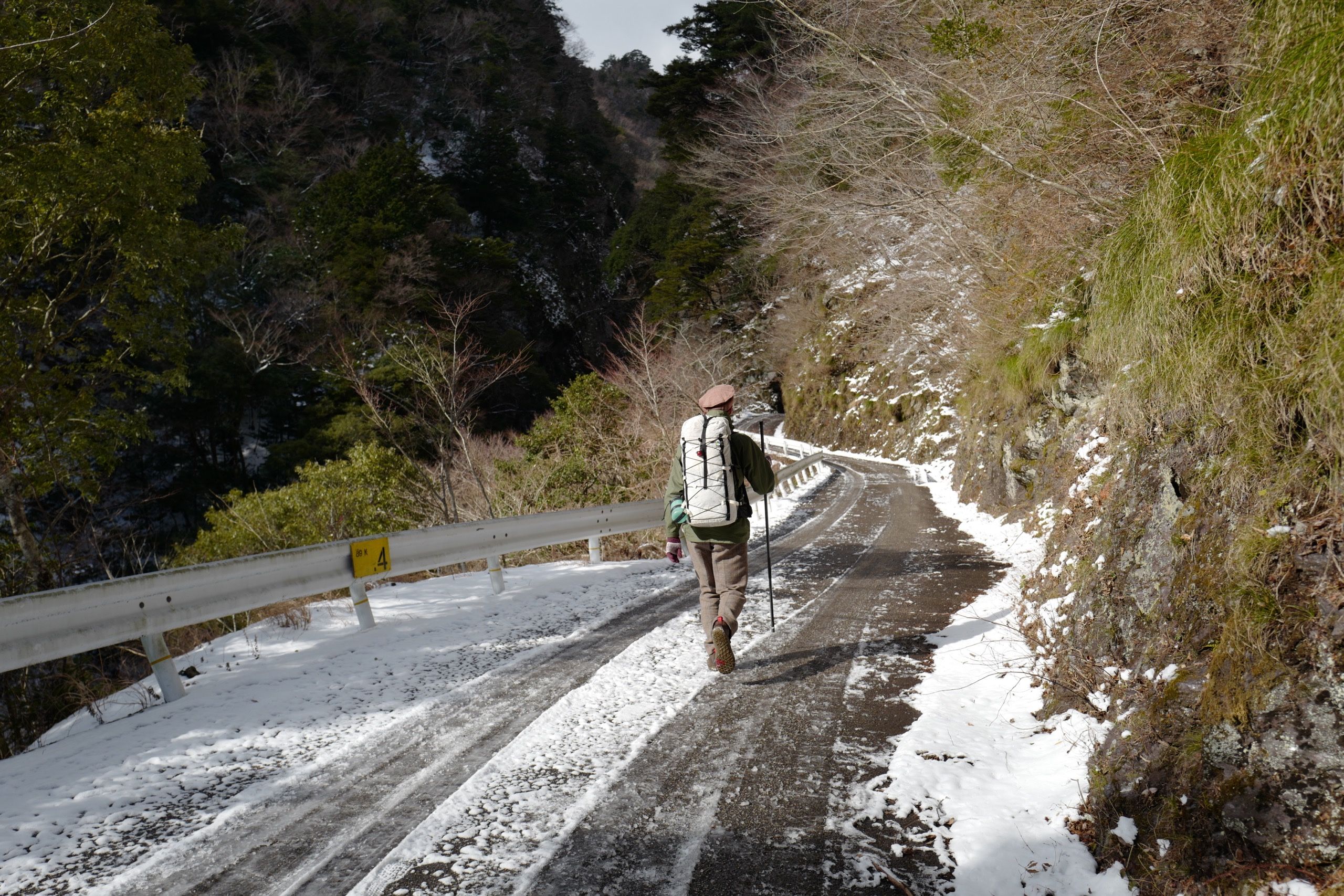 📍 Sawadani, Tokushima
"The road wound higher, a thin scar between dripping cliffs and a boulder-filled gorge that fell steadily away until the contemplation of empty space left me dizzy," Alan Booth wrote of the final approach to the Dosu Pass, and I had always imagined the road to be an exposed, vertical drop, but it was the other way around. The empty space was not below us but above, a black, ever-narrowing, somber gorge pierced only occasionally by a shaft of sunlight. We were walking in ice, and when a flutter of warbling white-eyes (Zosterops japonicus) overflew us in widening circles of pistachio bullets, the whirr of their tiny wings were the only sound apart from our breathing.
---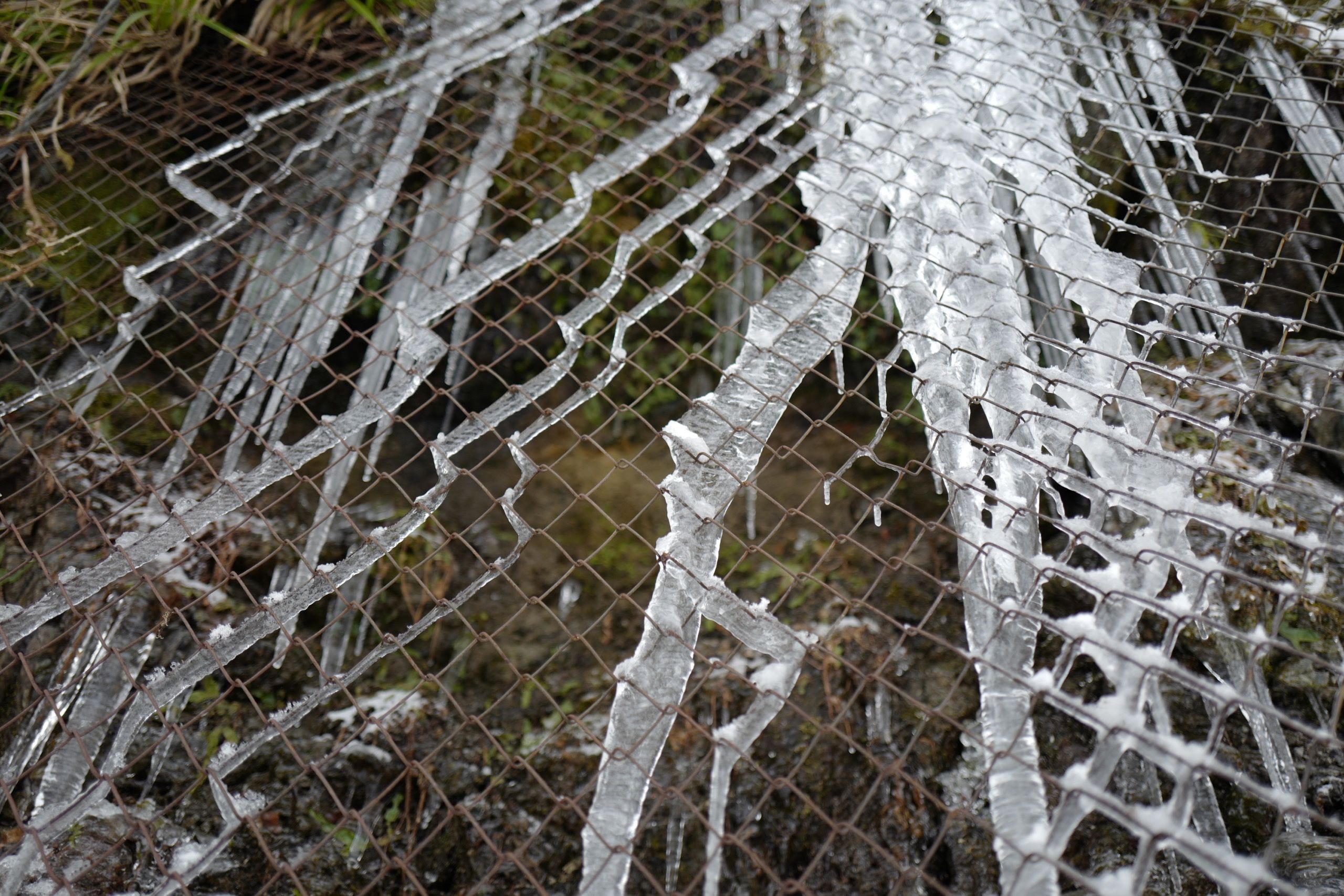 📍 Sawadani, Tokushima
We may be a pair of 38-year-old wankers pretending to be roughing it in the most comfortable country in the world, we may have been to North Korea and South Sudan, and we may have had a chance to pogo in Togo and to samba in Uganda, but never in our lives have we seen an icicle in the shape of a lightning bolt — or shall we call it an icicle bolt? — and in our giddy state of joy induced by this emergent work of art sculpted by a frozen world, we realized that moments like this were both free and priceless.
---
---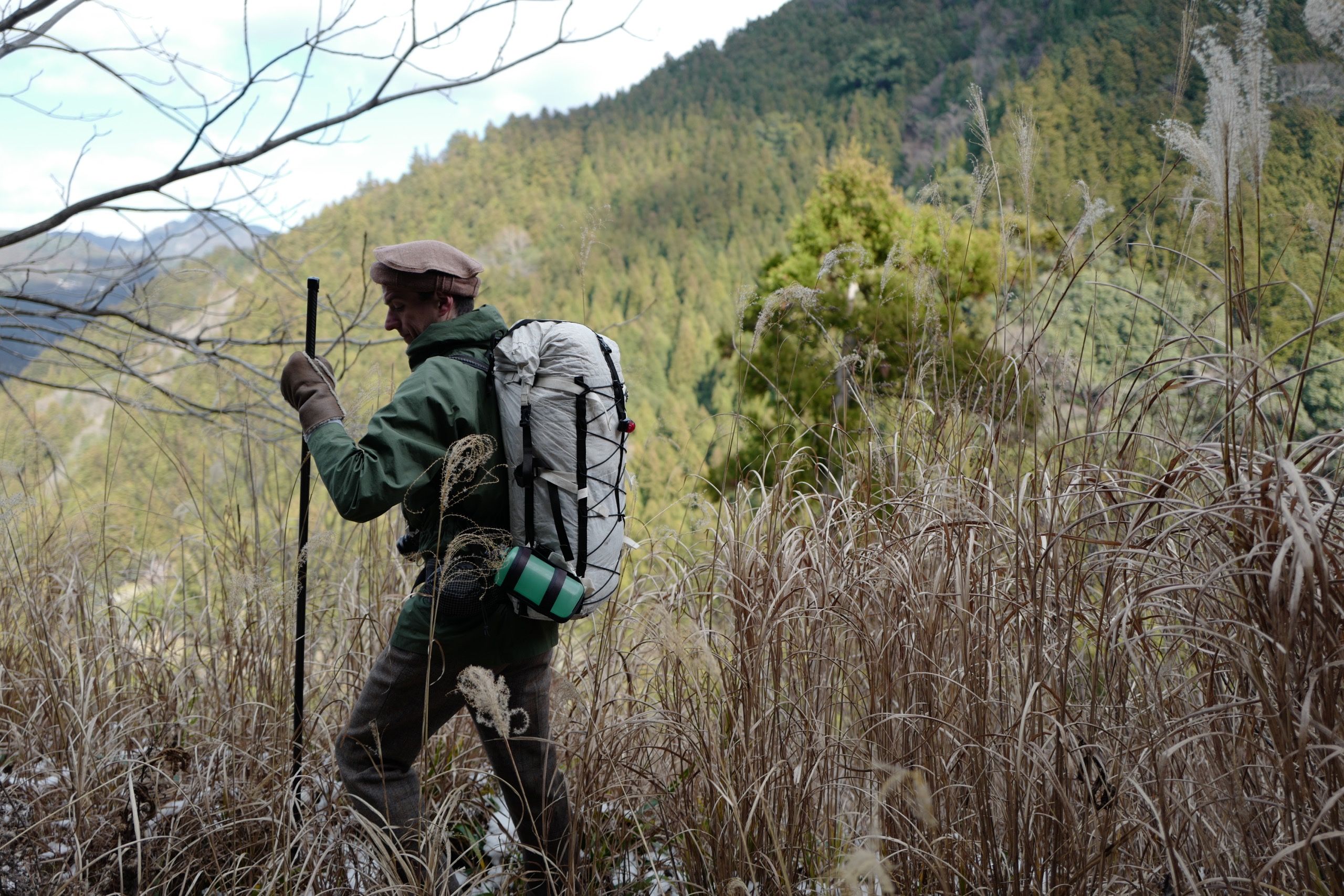 📍 Jintsu Valley, Tokushima
---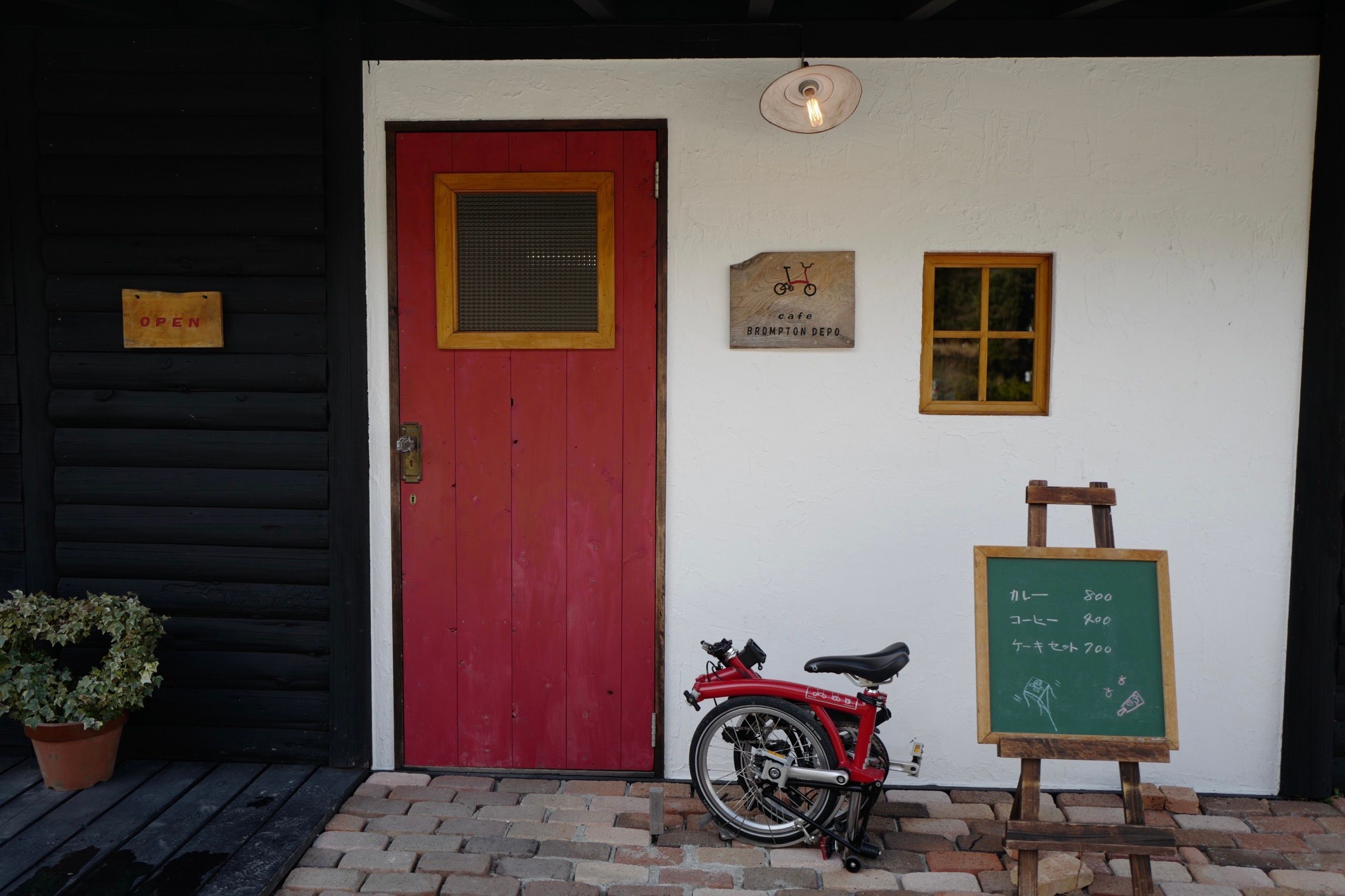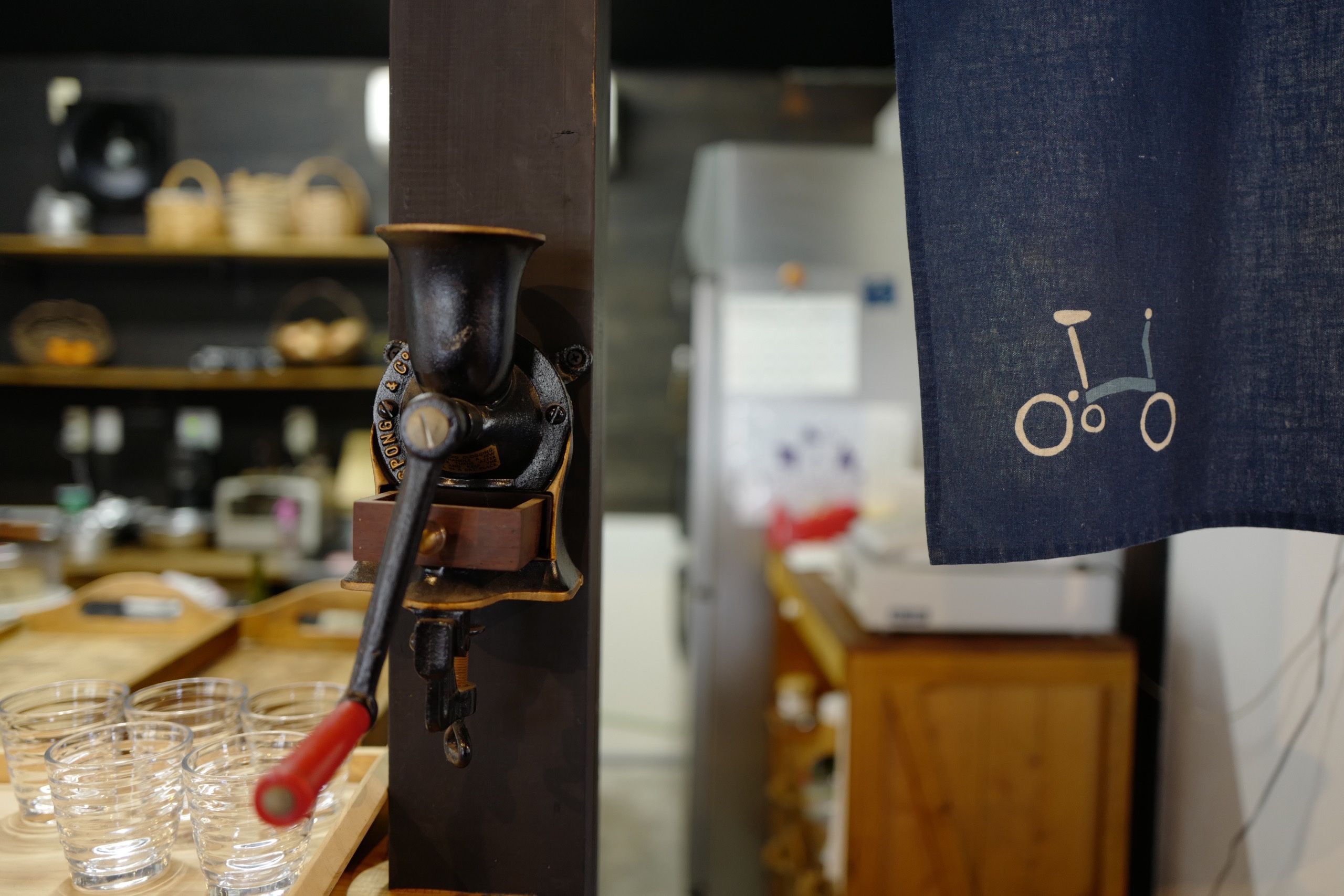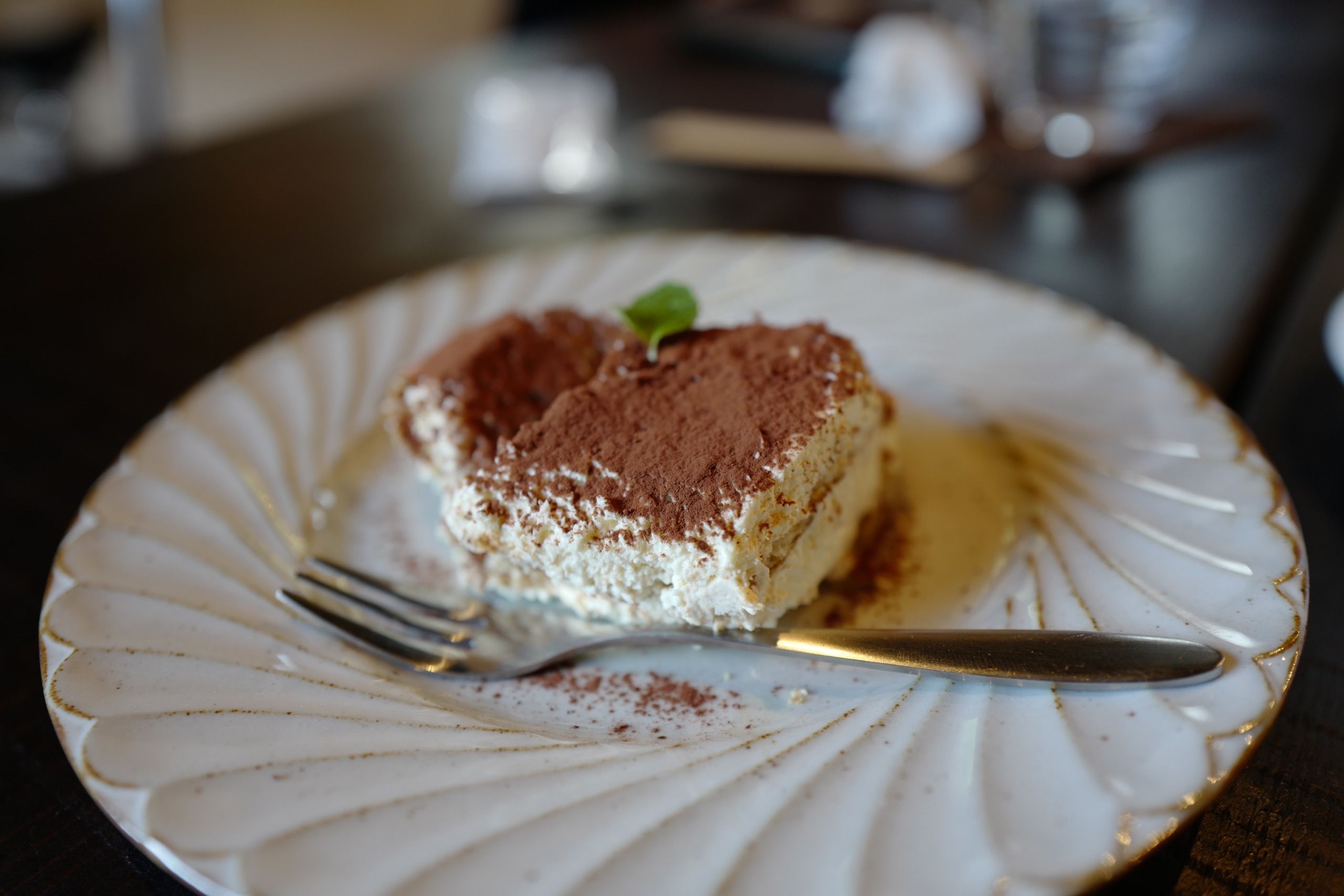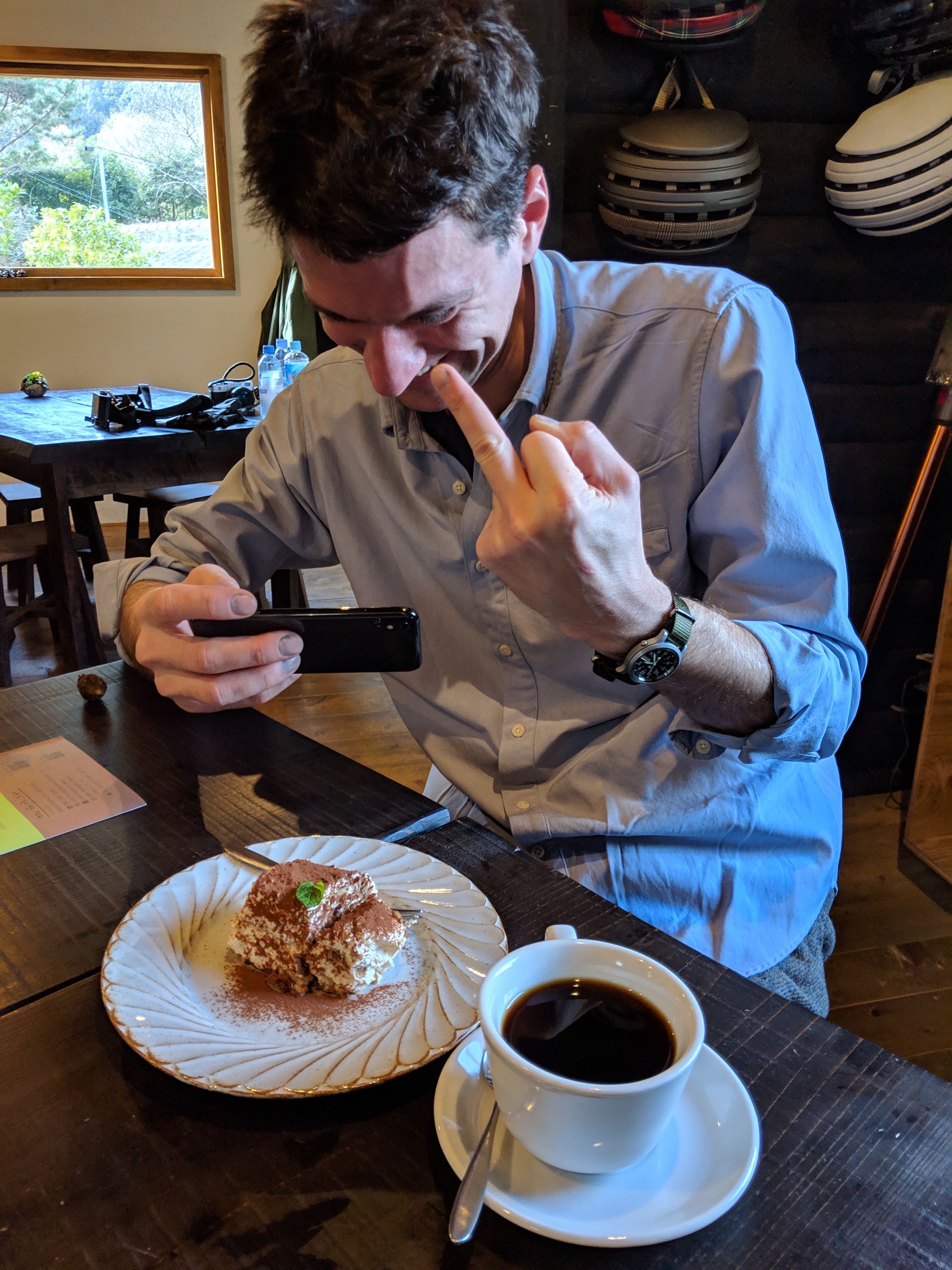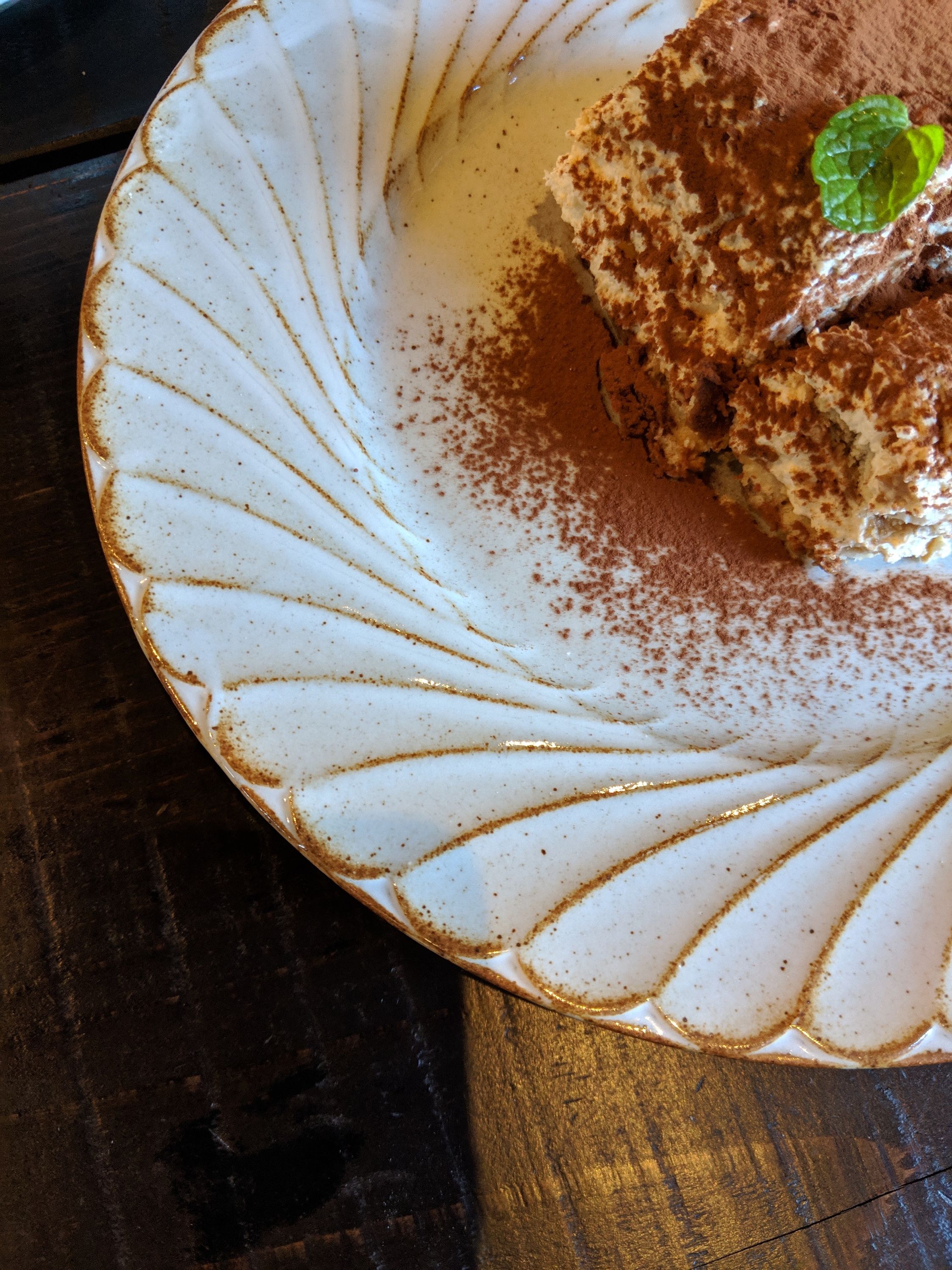 📍 Cafe Brompton Depo, Nakazu, Tokushima
"It was a place the ghosts would have fled from, or been swept away with a chuckle and a broom," Alan Booth wrote of the first village in the valley north of the Dosu Pass. "I would not mind a tiramisù right now," Gyula Simonyi said 36 years later, after a splendid lunch in a beautiful house which also served as a rental shop for Brompton folding bicycles. It was a tiramisù to die for, and it almost made you forget that you were sharing it with the last generation who will live up here, serow and alpenglow and silence their only company.
---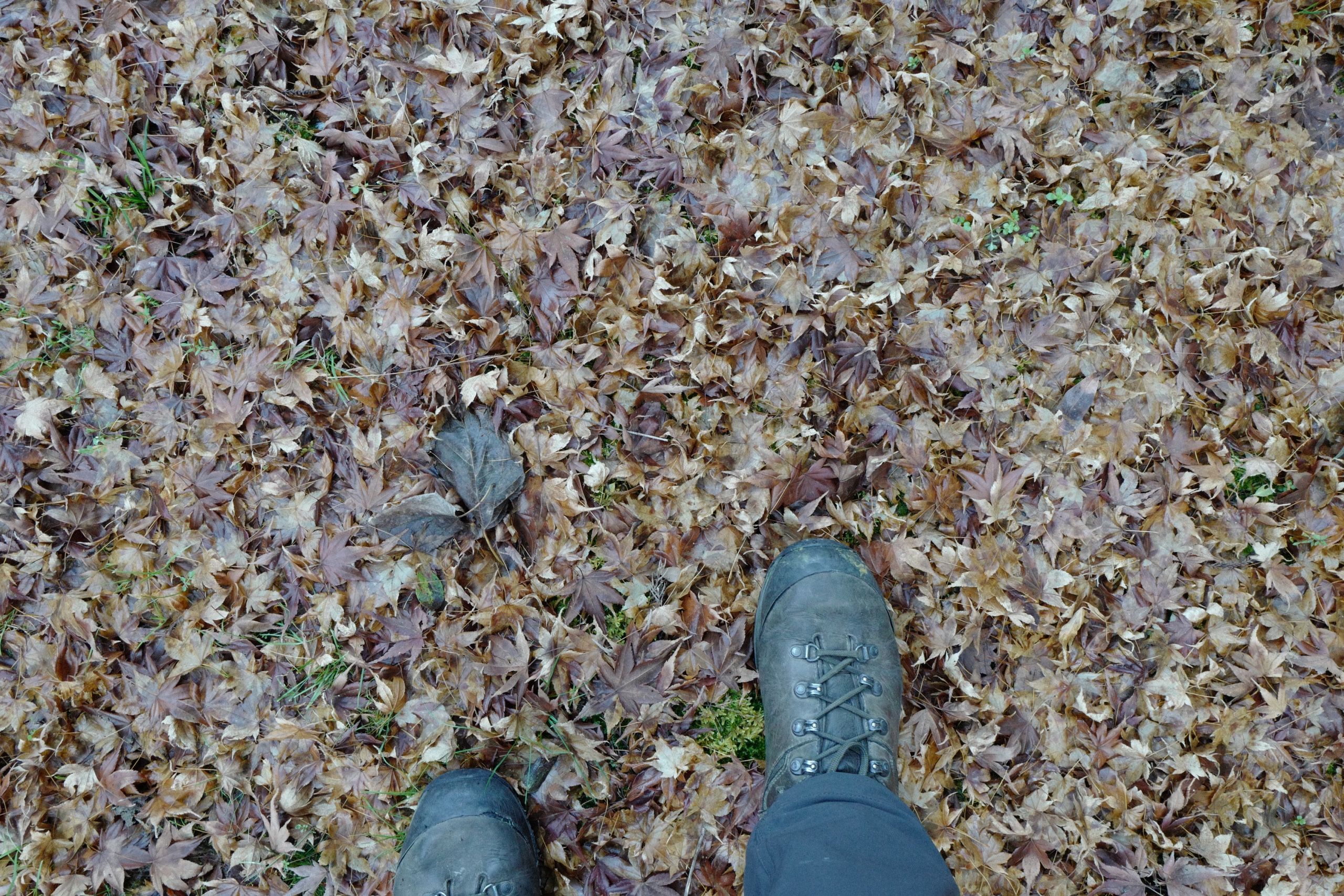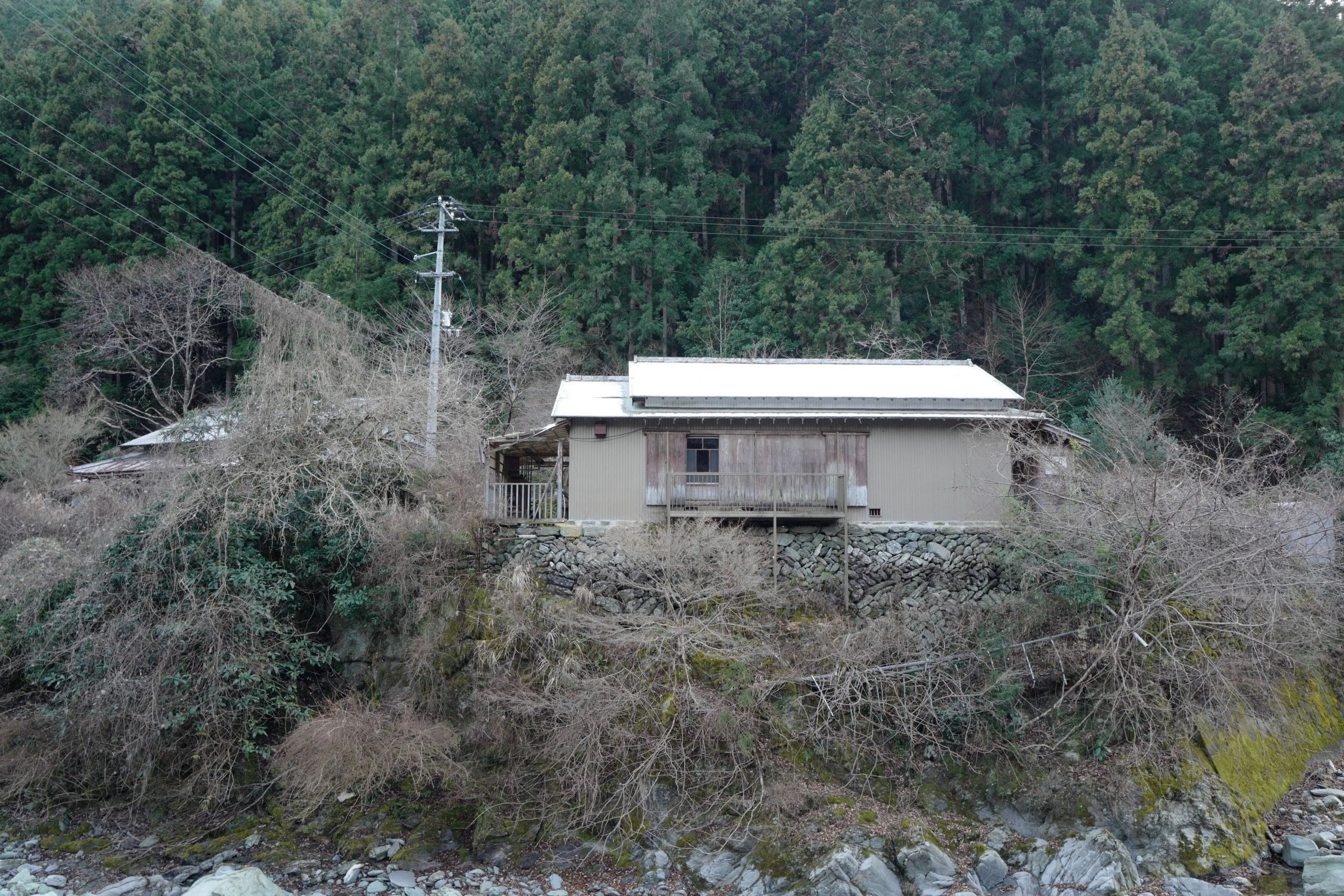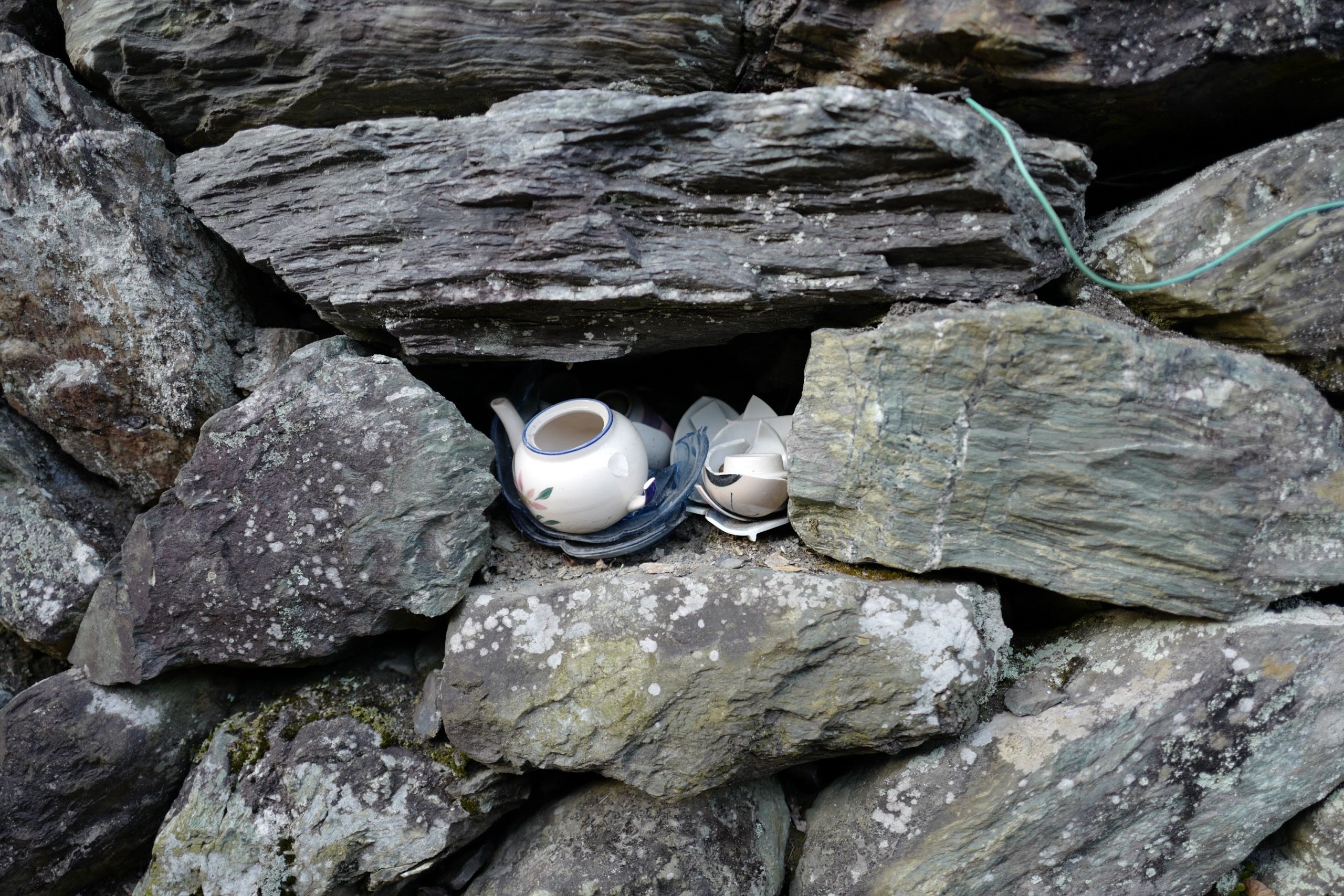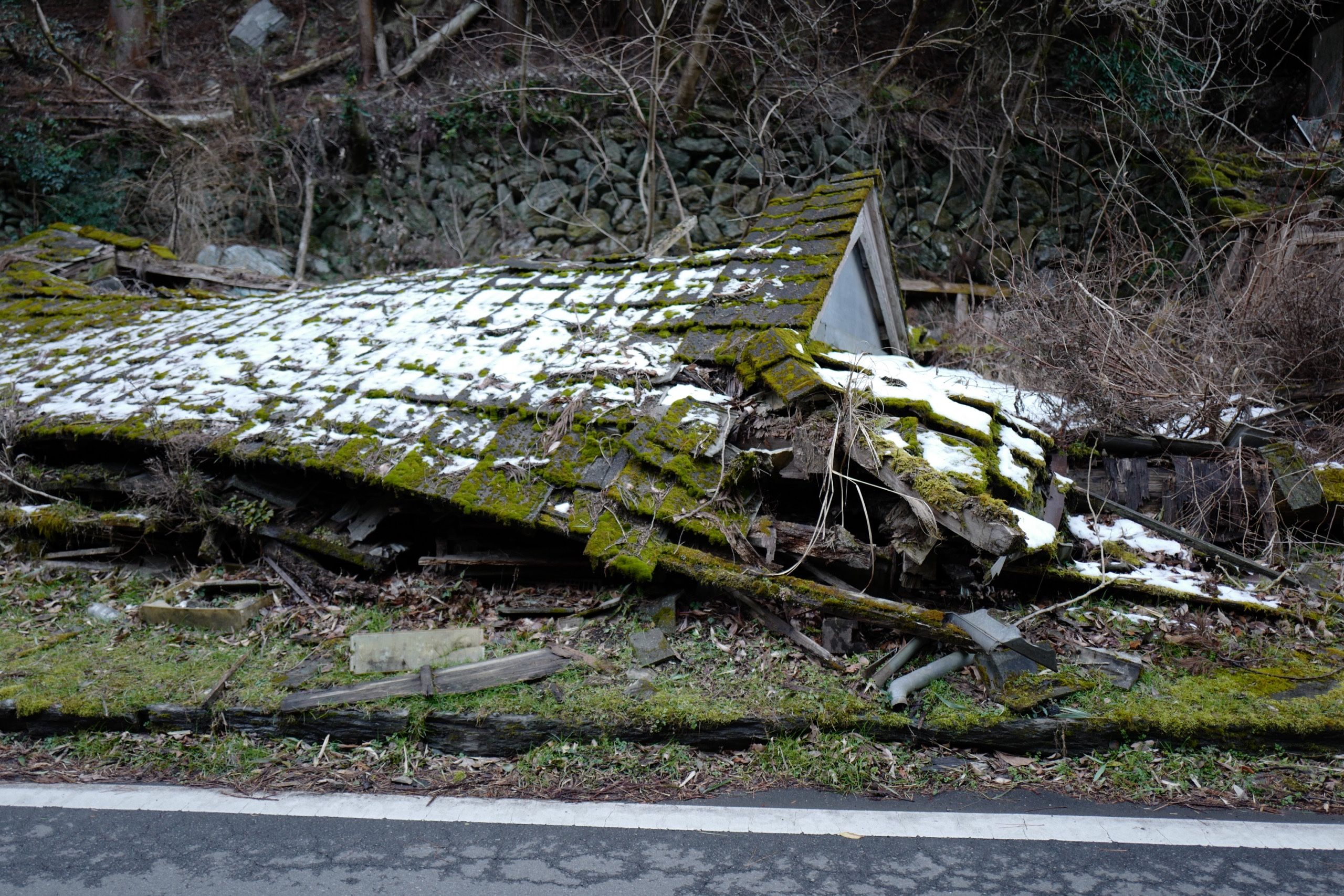 📍 Ebatake, Tokushima
"That's the Emirates flight from Dubai," Gyula pointed to the sky, the A380 on its final approach to Kansai International, a white leviathan from an alien planet radiant in the evening light. Down in our waning world we walked past dozens of abandoned houses as we made our way up the valley towards the pass between Kawamata and Kawai. In the winter dusk, in the silence broken only by the rumble of two buses — empty except for their impeccably attired drivers — and by our steps crunching on the snow, there were only the trees, only the mountains.
---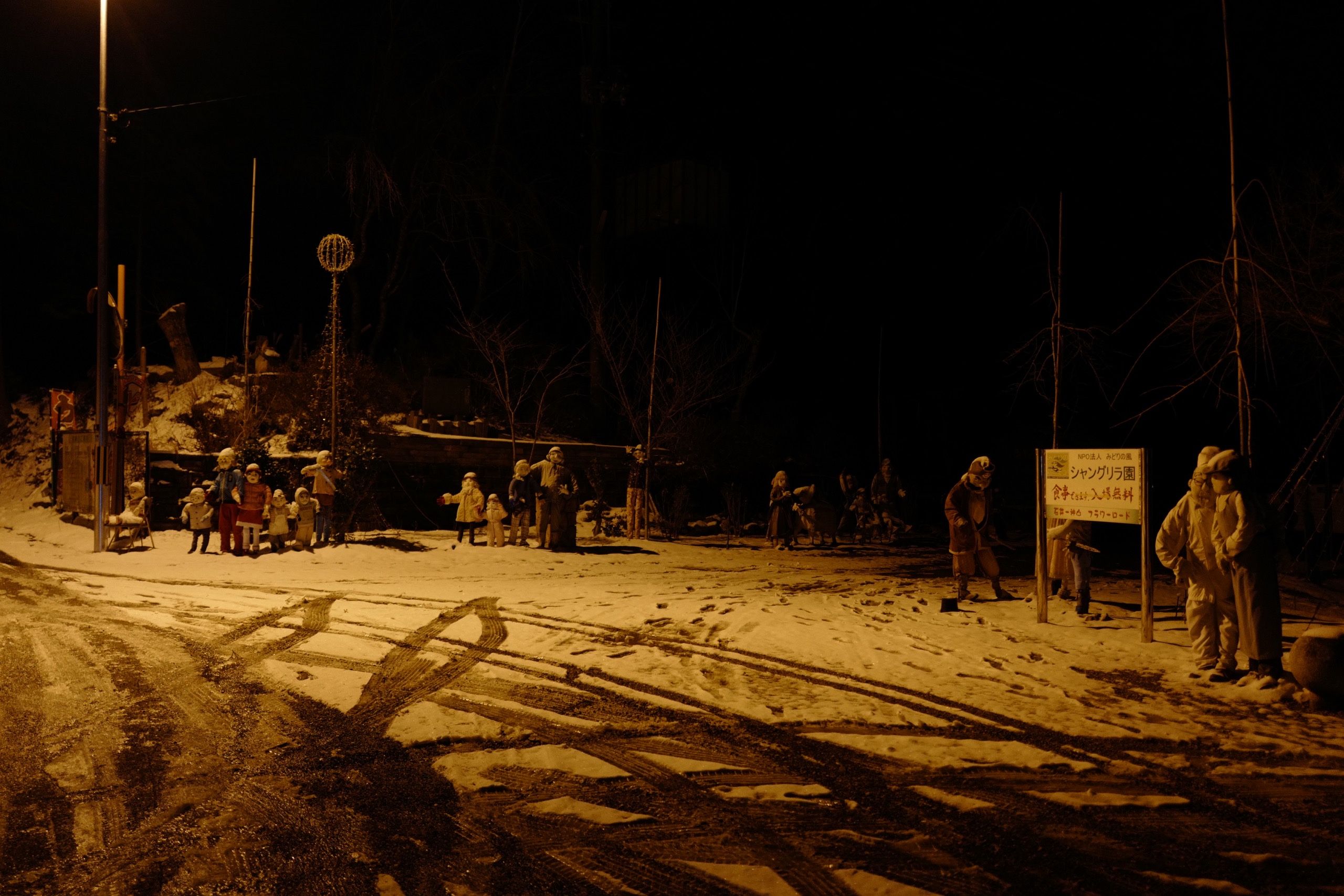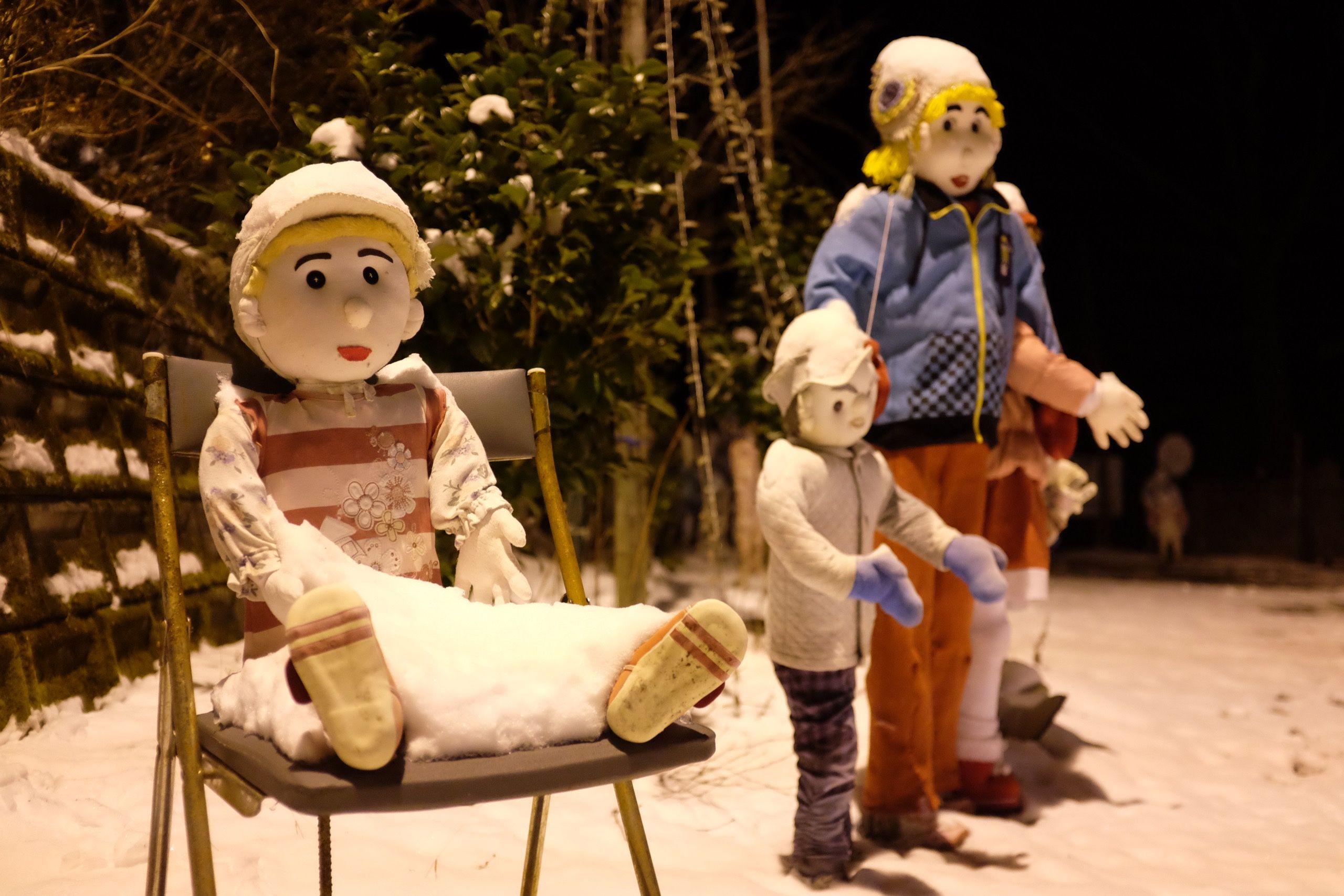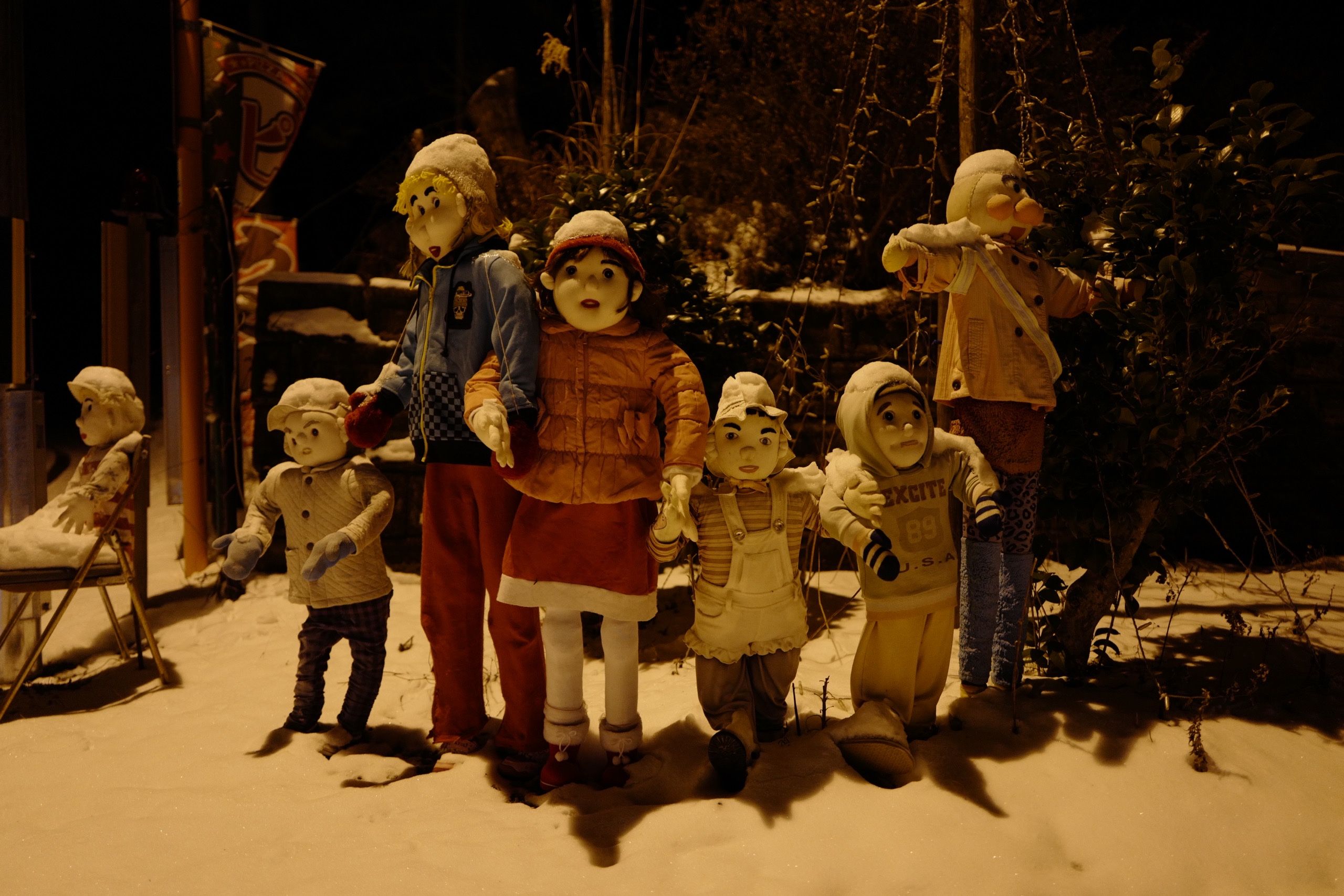 📍 Kawai Pass, Tokushima
The ghosts came out on the pass, made real by Ayano Tsukimi and her students, from another valley and another high pass away, a doll for everyone dead and departed. With hot chocolates to warm our frozen hands we watched them, dozens of them, blanketed by the snow, then we dropped into the darkness on the western side of the pass, and faded into the trees, into the ice.
---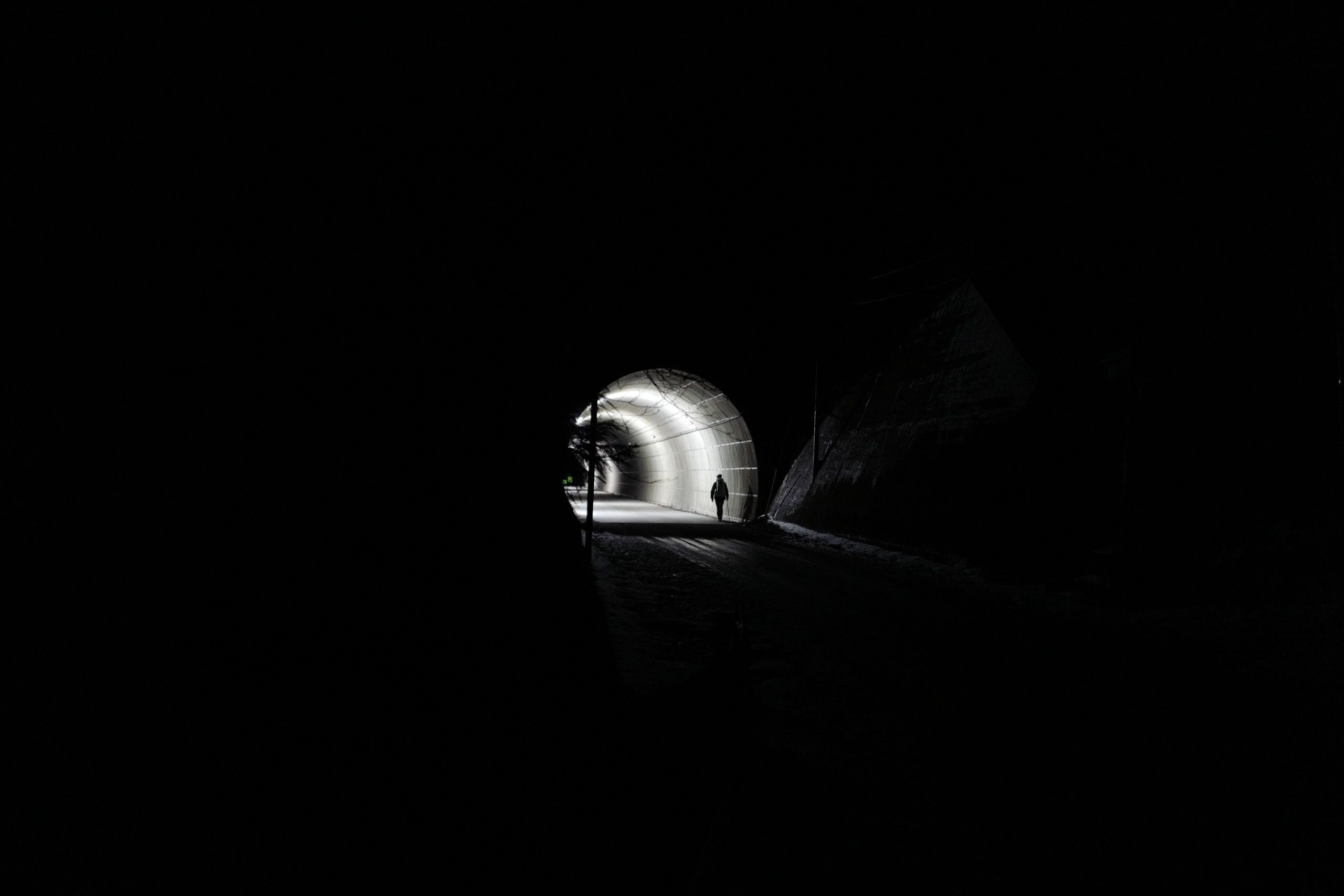 📍 Kawai Pass, Tokushima
---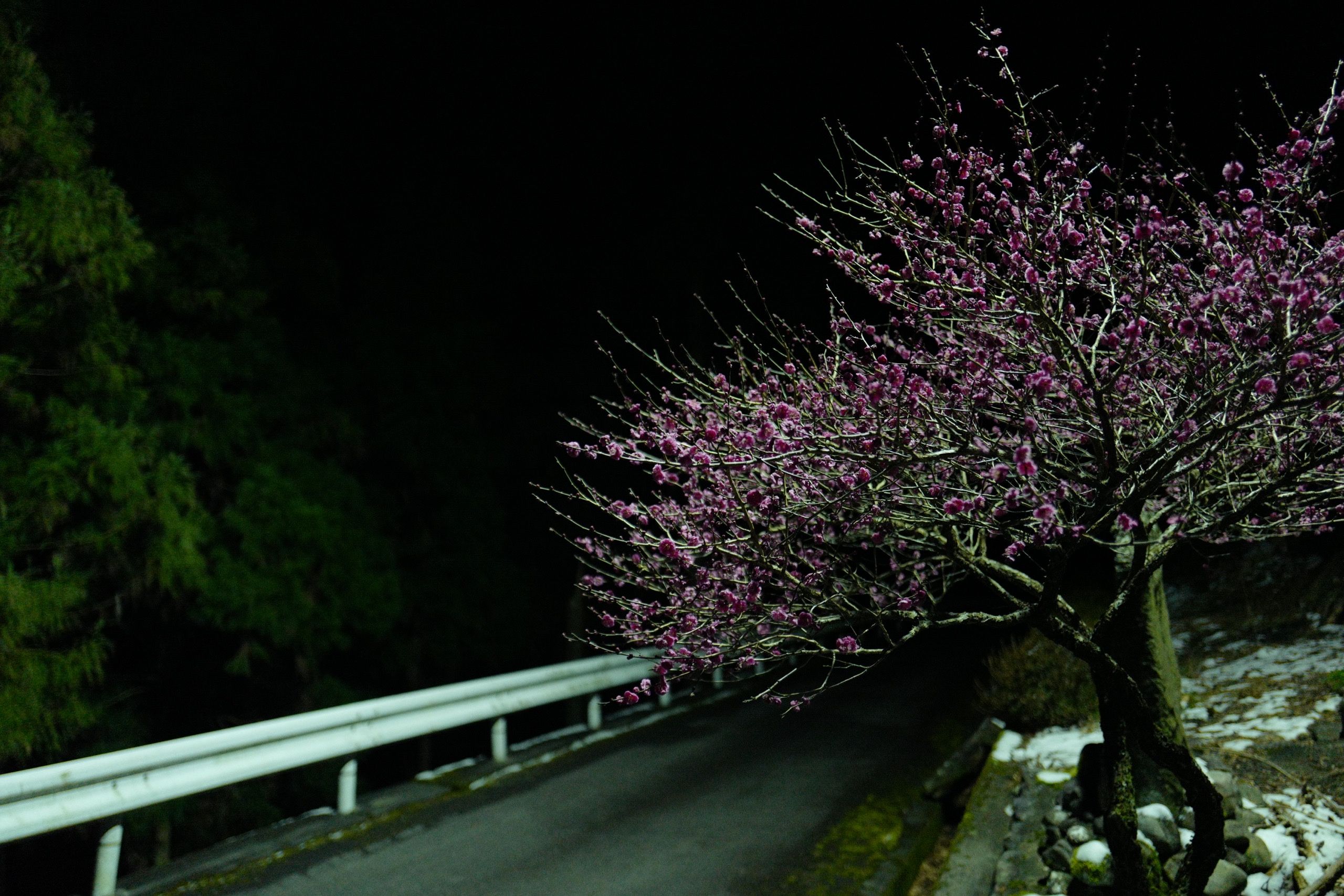 The great white whale of Mount Tsurugi loomed over the valley, the stars merged with the mountain villages in the black sky, and improbably, impossibly, absurdly and beautifully, a lone plum tree stood in full bloom in the frozen forest, a ghost from springs past, and we walked, dazed and shaken with wonder.