Lake Miike, Miyazaki →
🌋

Takachiho-no-mine →

🌋

Mount Karakuni → Kakutō, Miyazaki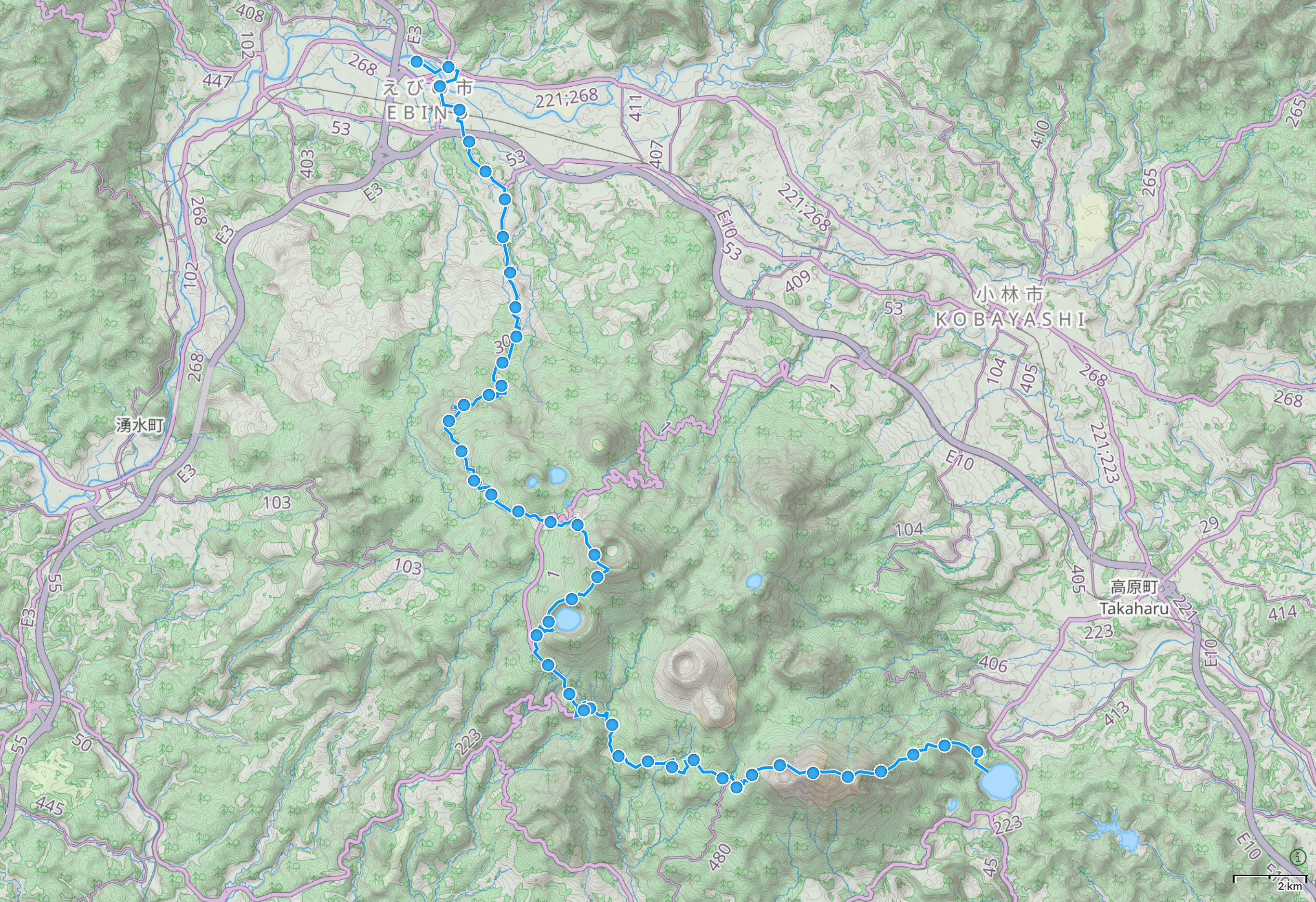 🗺 Open map in GaiaGPS →
---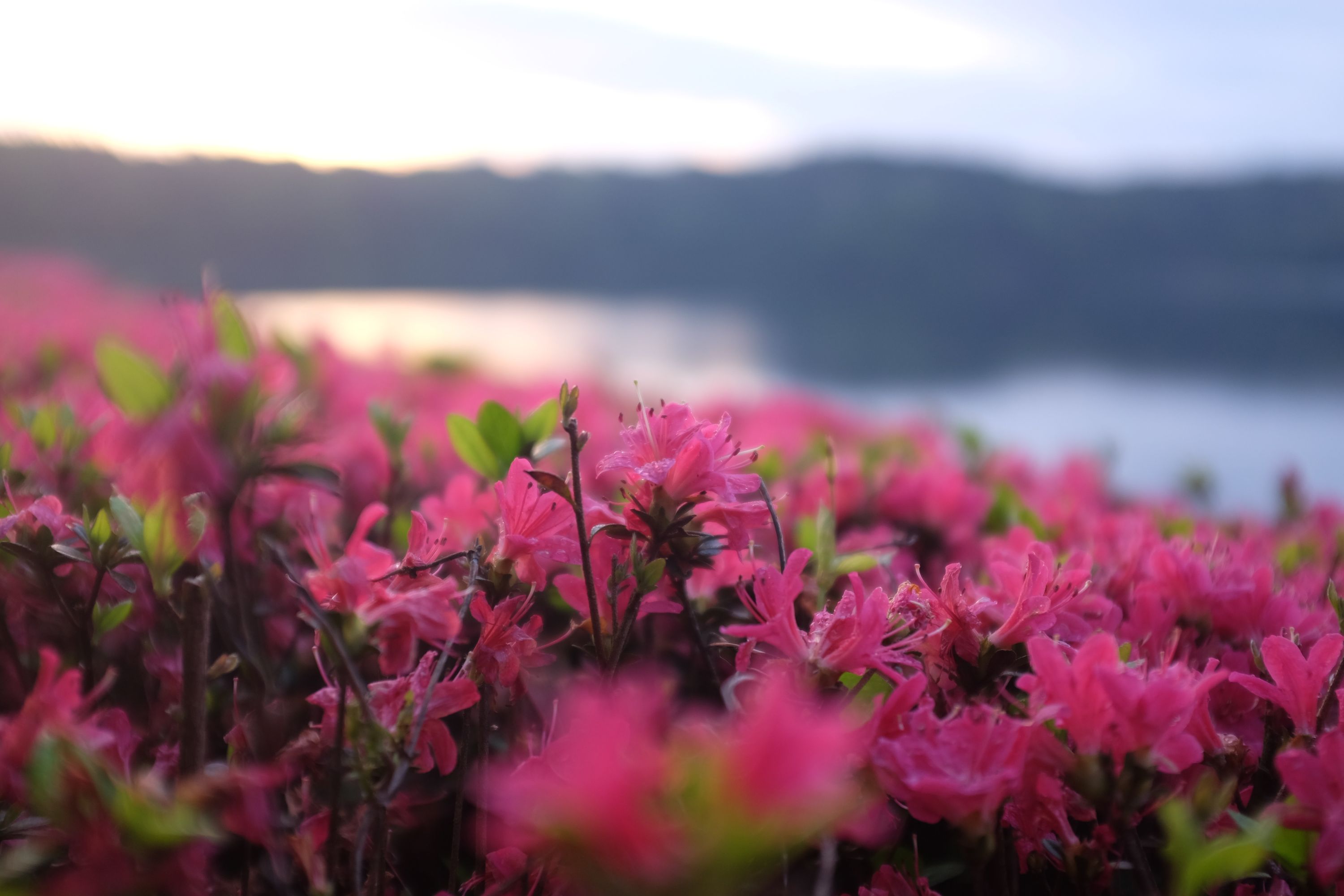 📍 Lake Miike, Miyazaki
Oh God, not another fucking beautiful day, to quote Alice de Janzé from White Mischief.
---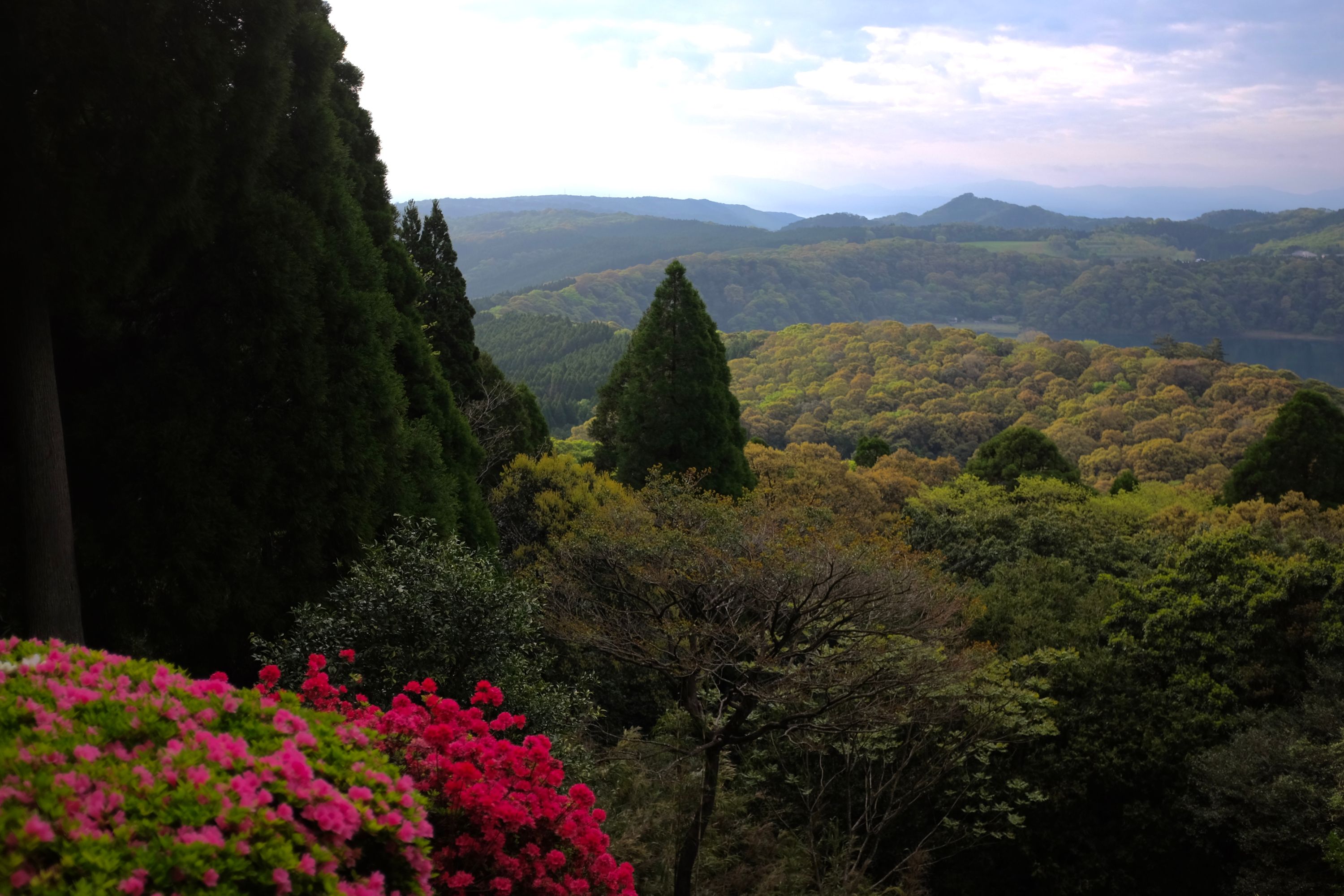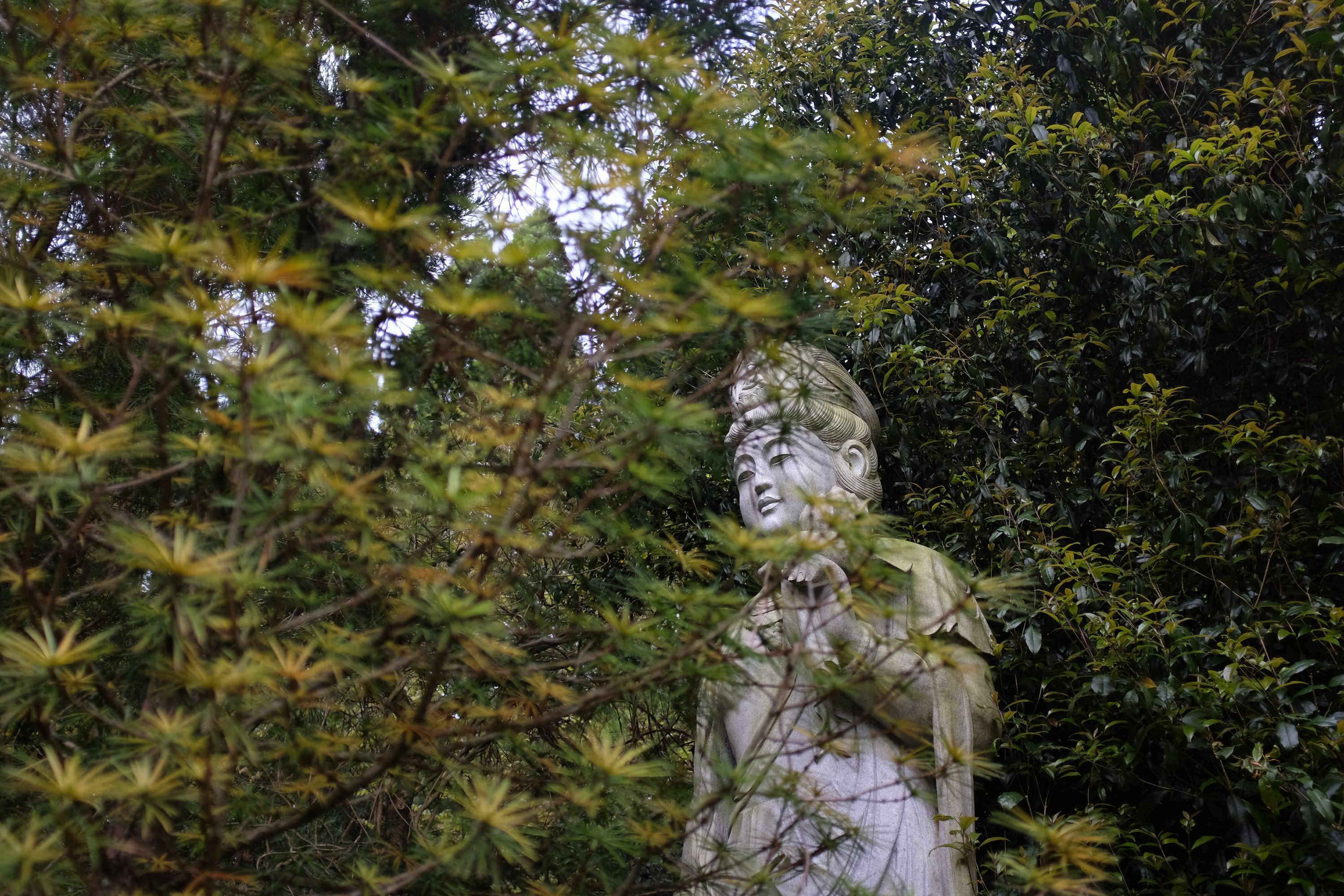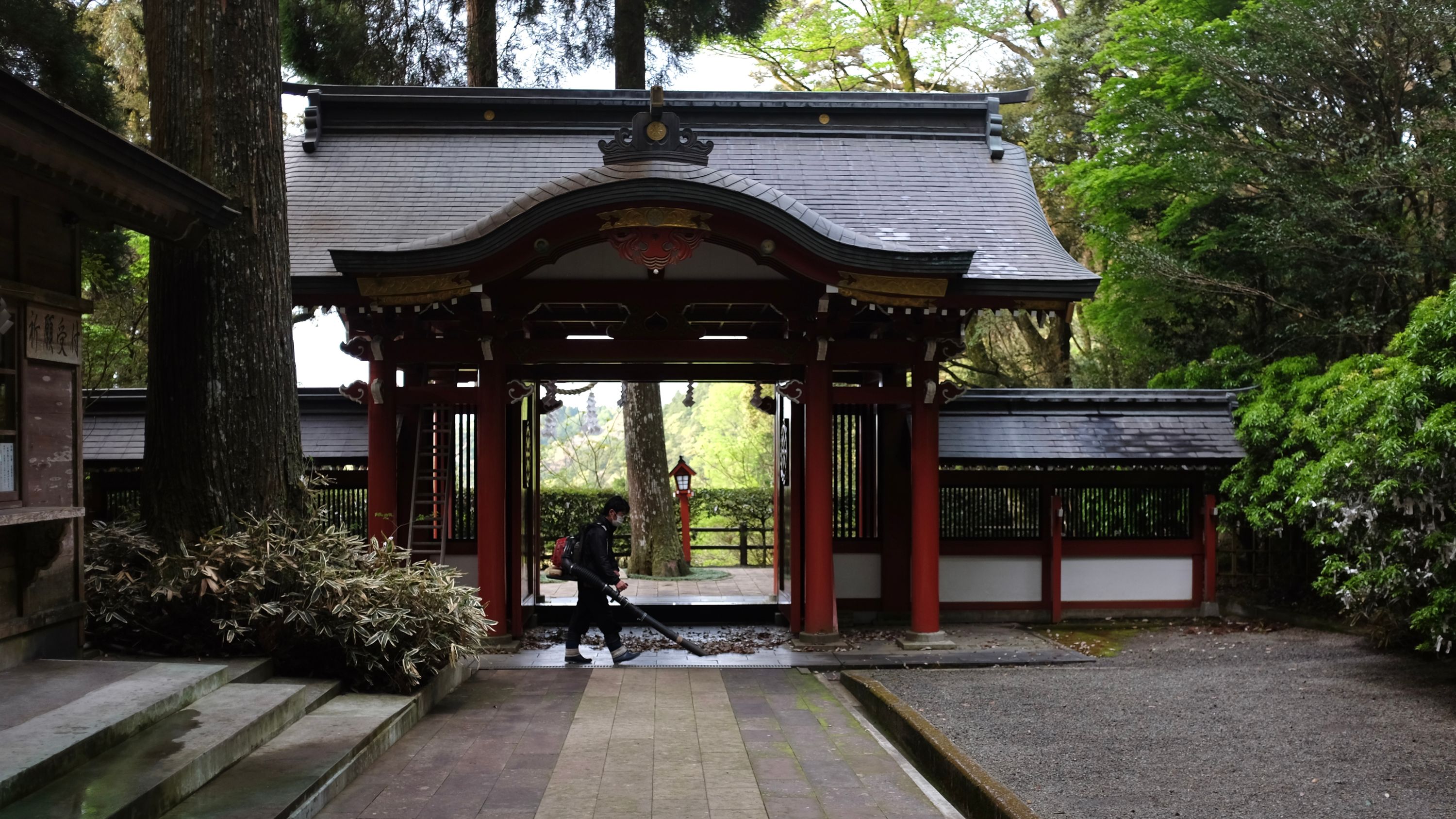 📍 East Kirishima Shrine, Miyazaki
Nothing would dare disrupt the tranquility of East Kirishima Shrine on an early morning but flocks of songbirds and a groundskeeper with a massive gas-powered leafblower, doing what others might do with a rake.
---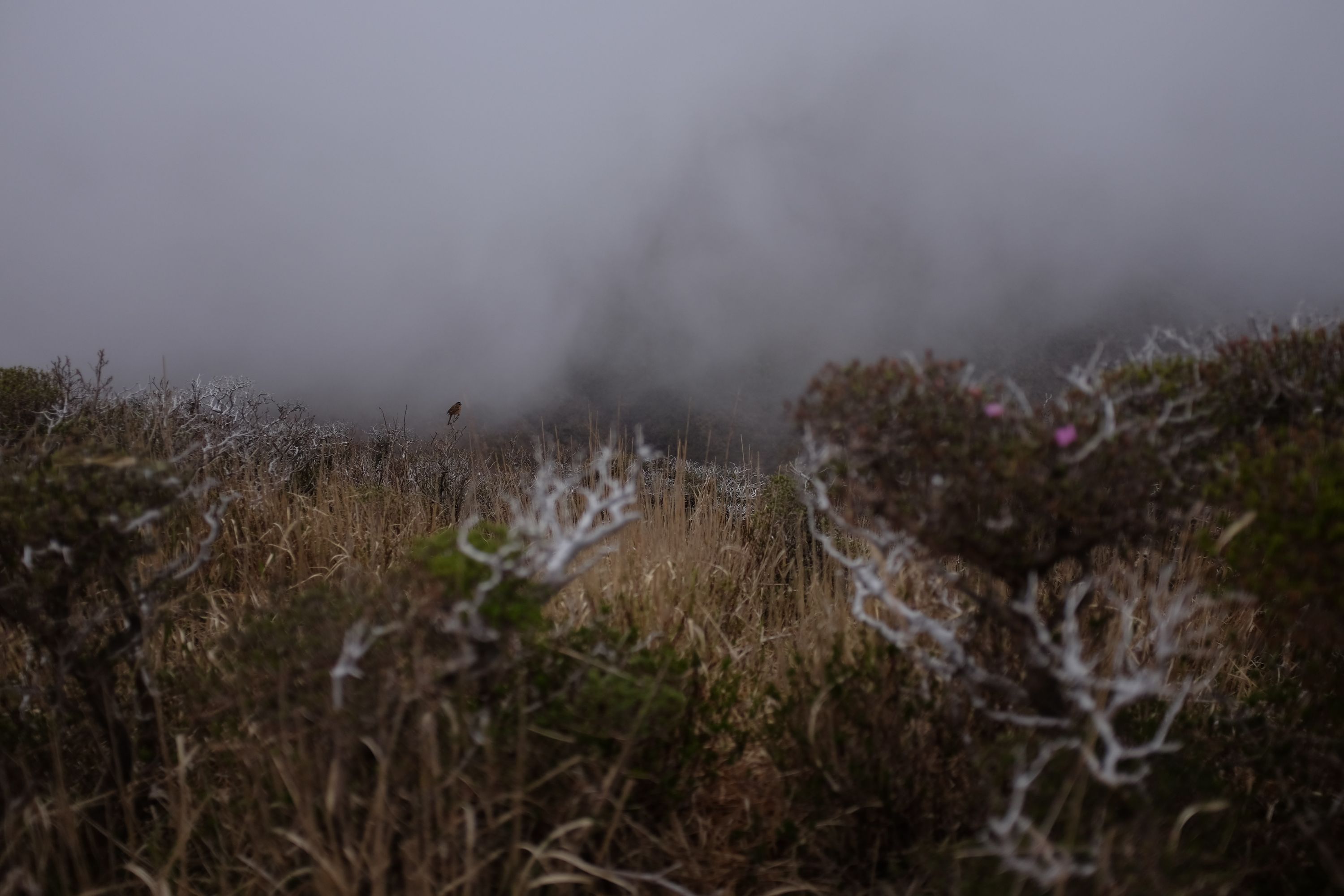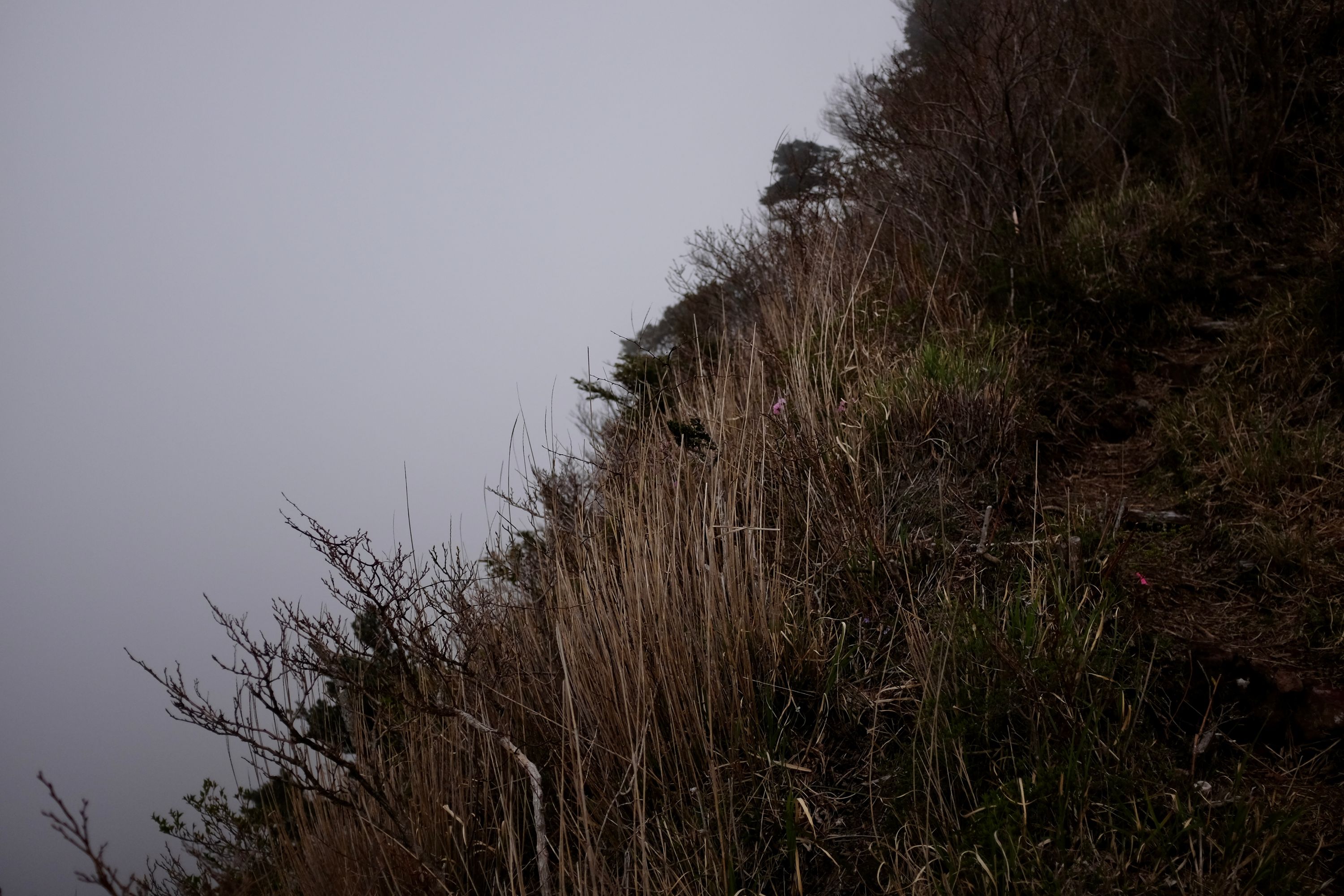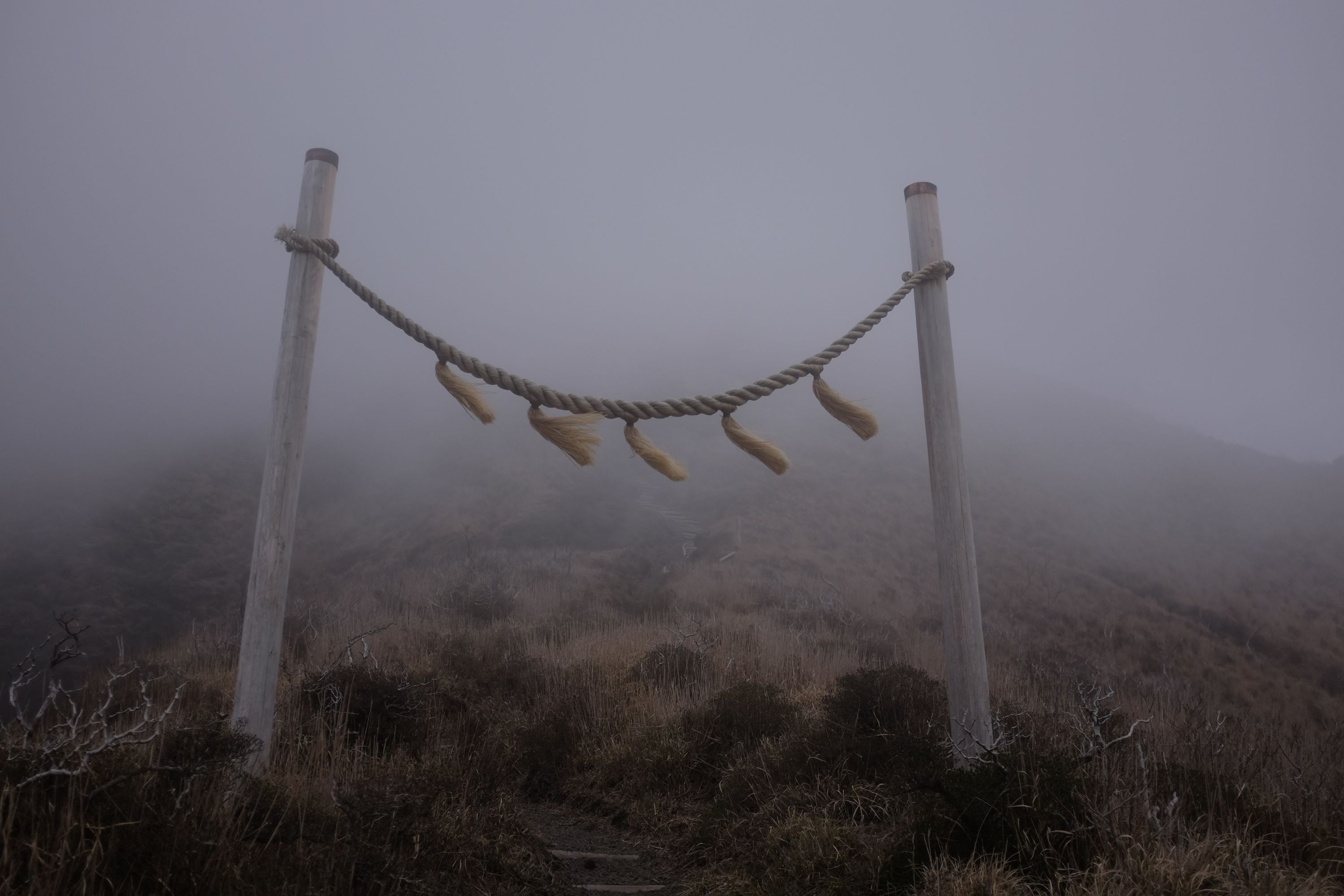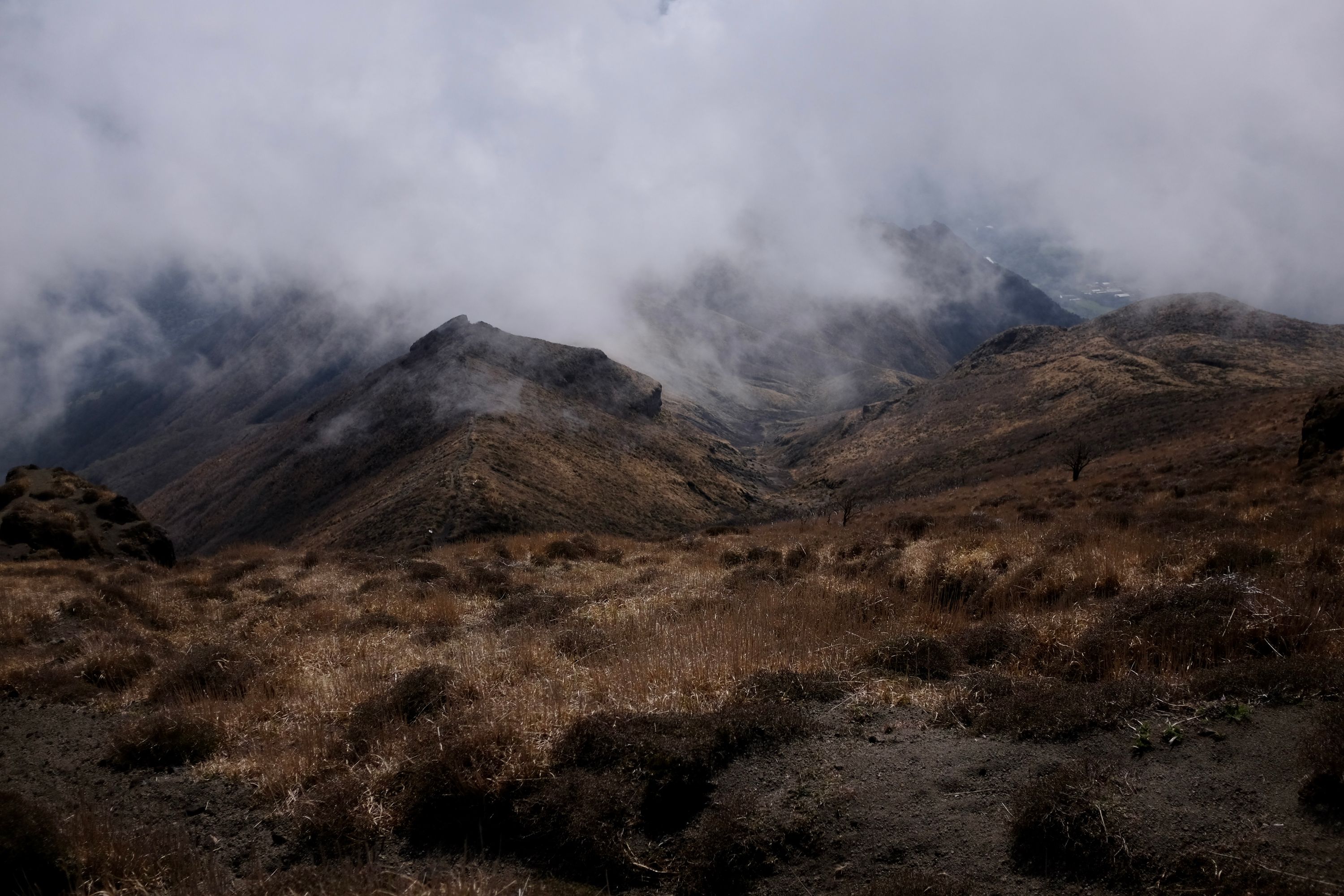 📍 Takachiho-no-mine, Kirishima Mountains, Miyazaki
---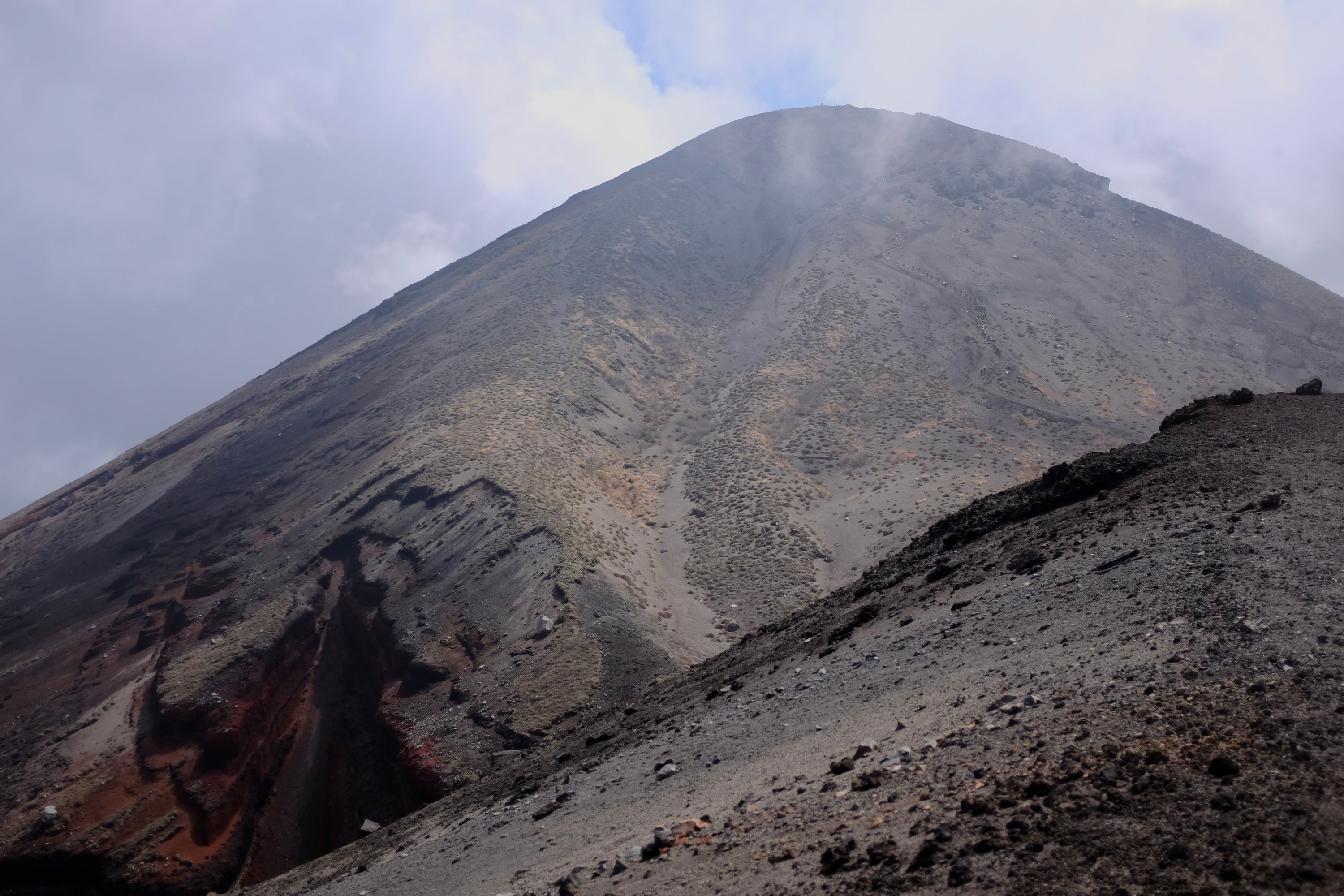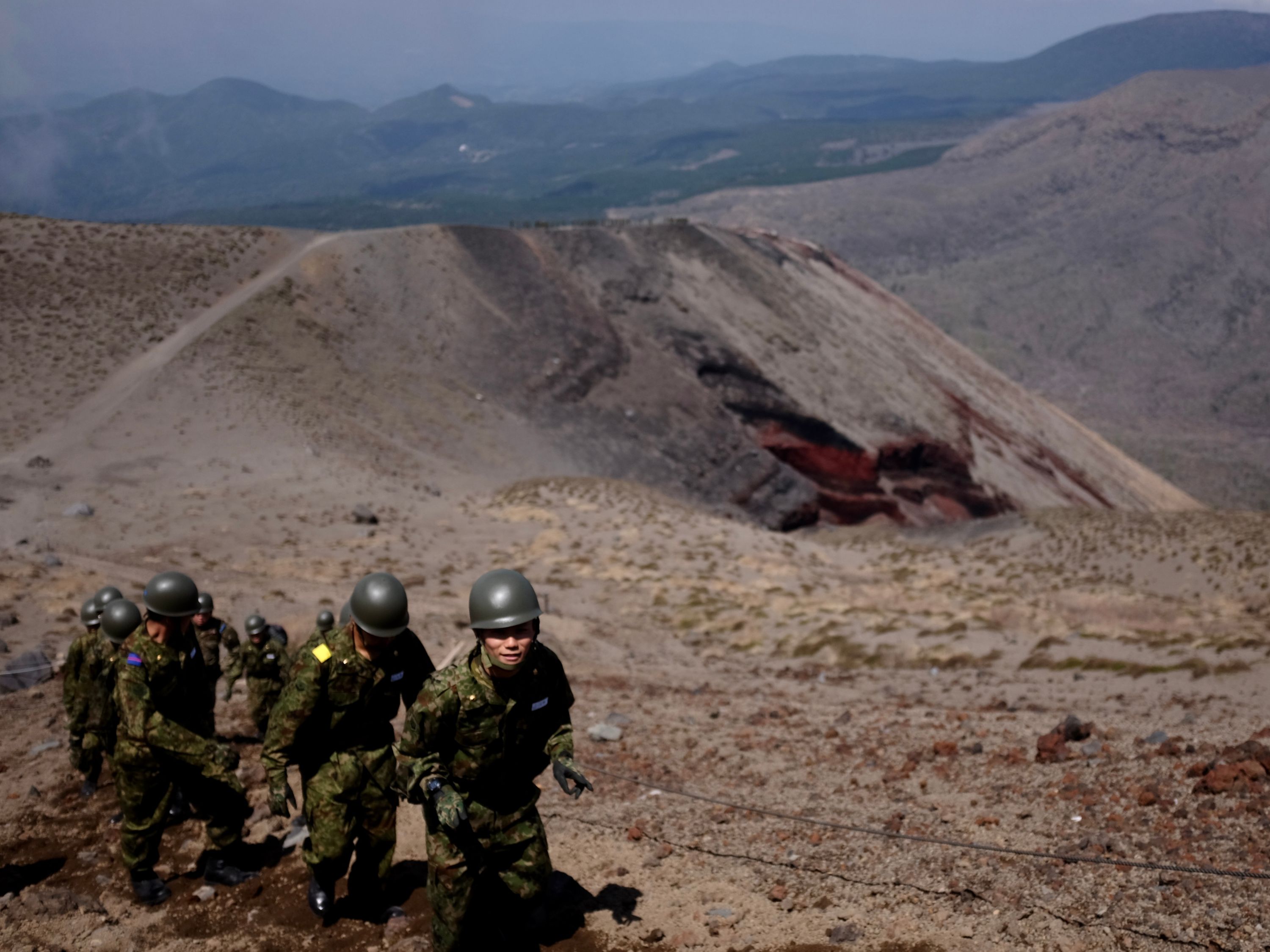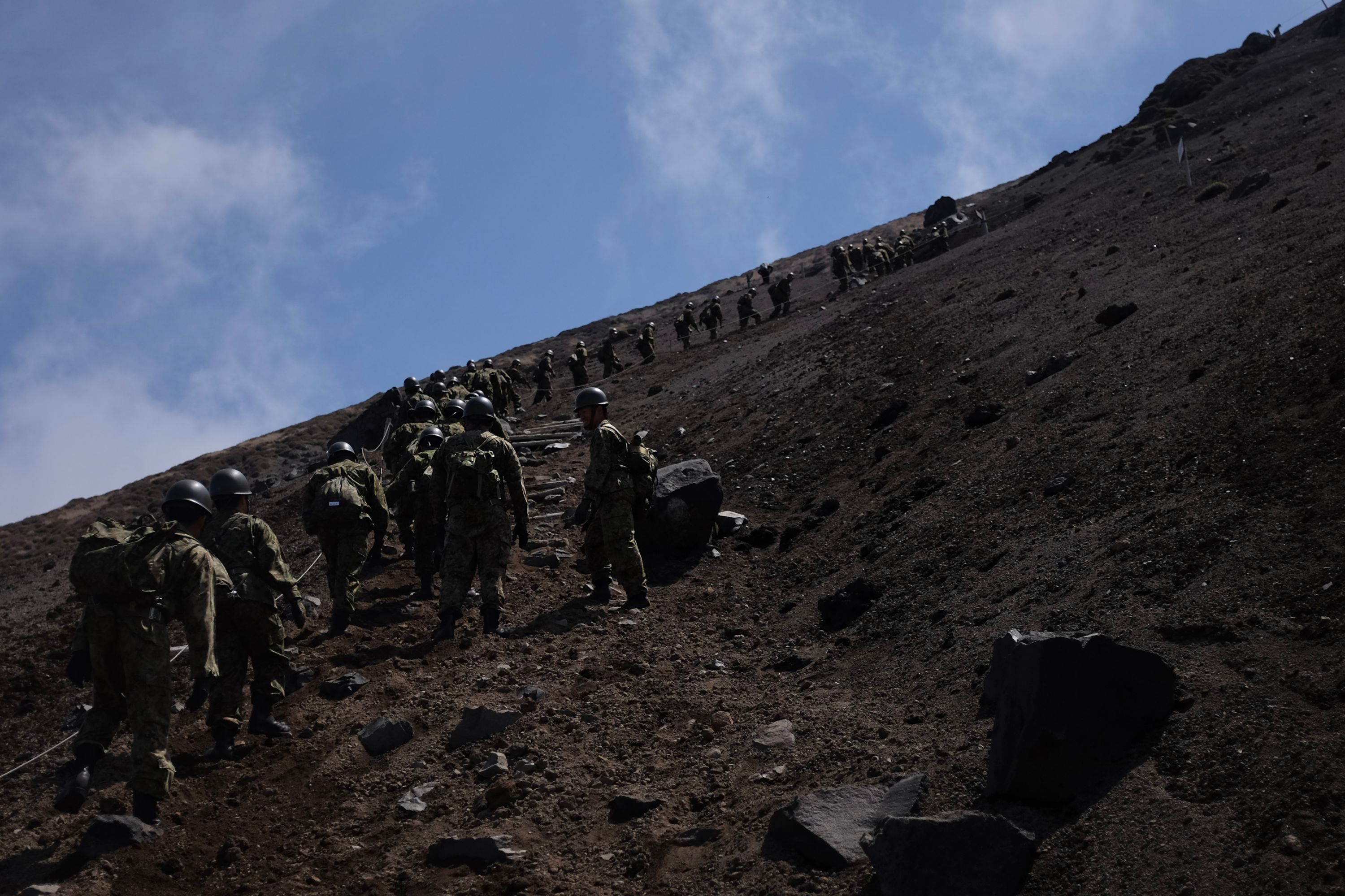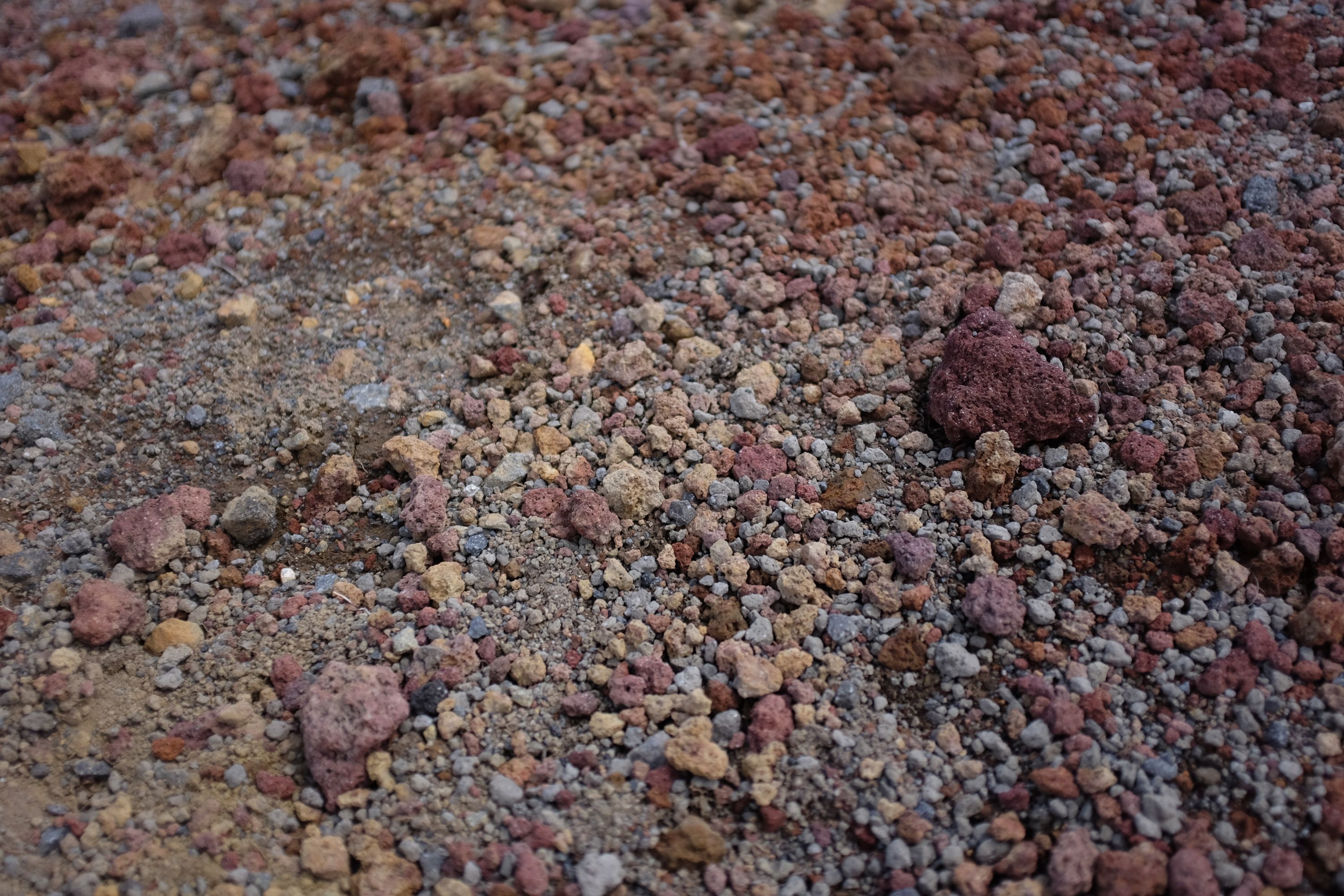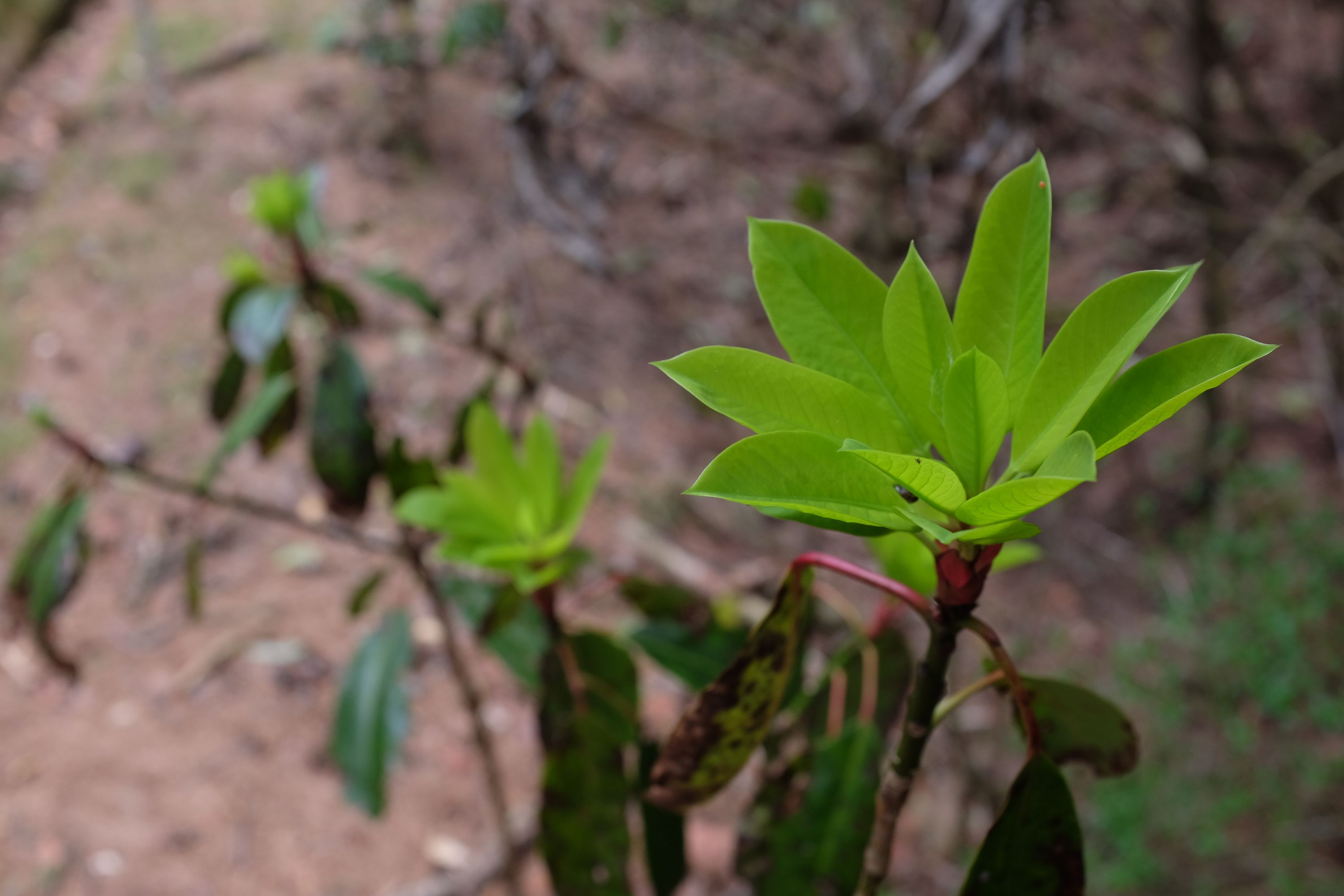 📍 Takachiho-no-mine, Kirishima Mountains, Miyazaki
In a literal assault on the mountain, troops are marched in full battle gear up the west face of Takachiho-no-mine. Every one of them greeted me as I skipped down the rainbow scree of the volcano. Down in the parking lot, I counted seven troop carriers.
---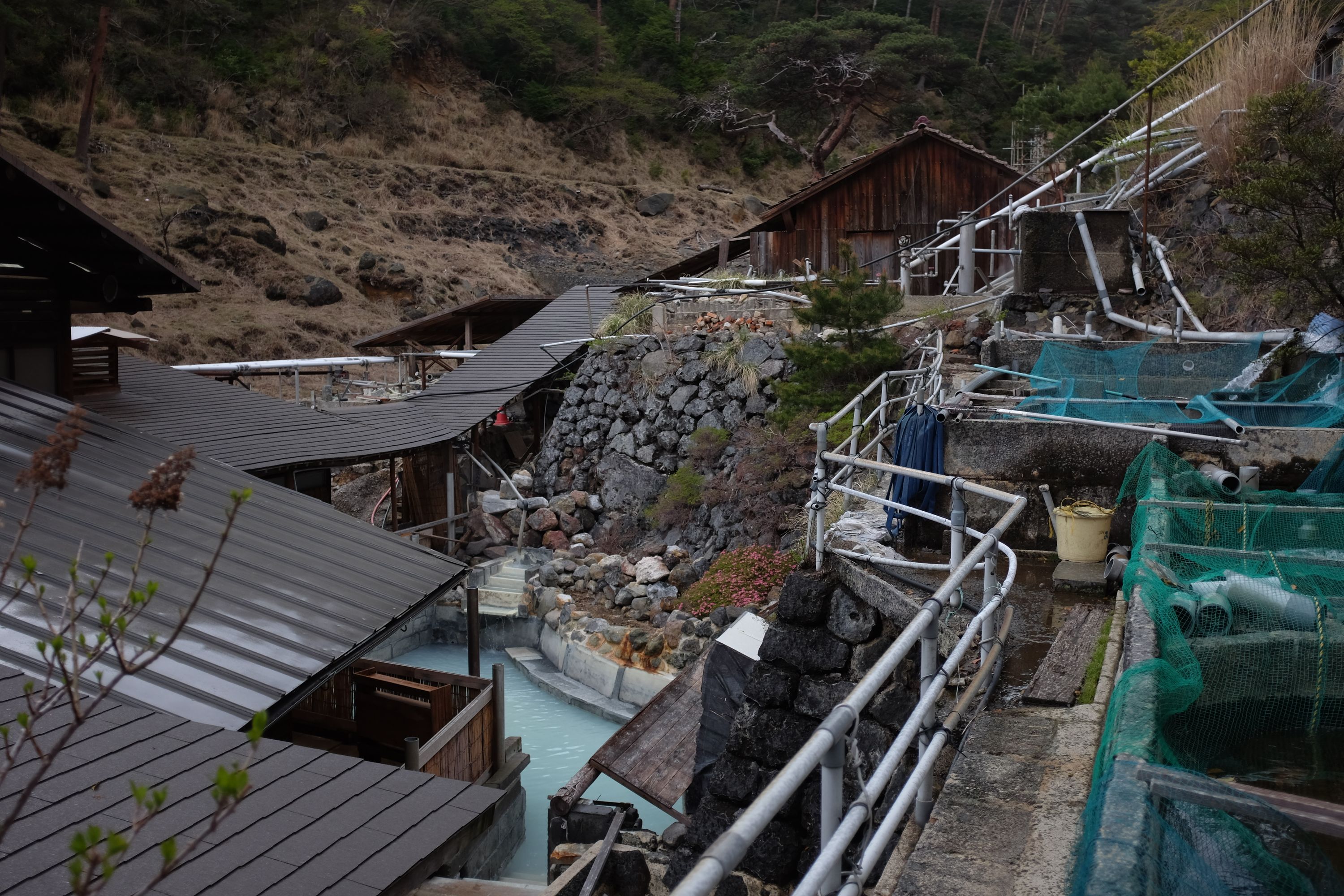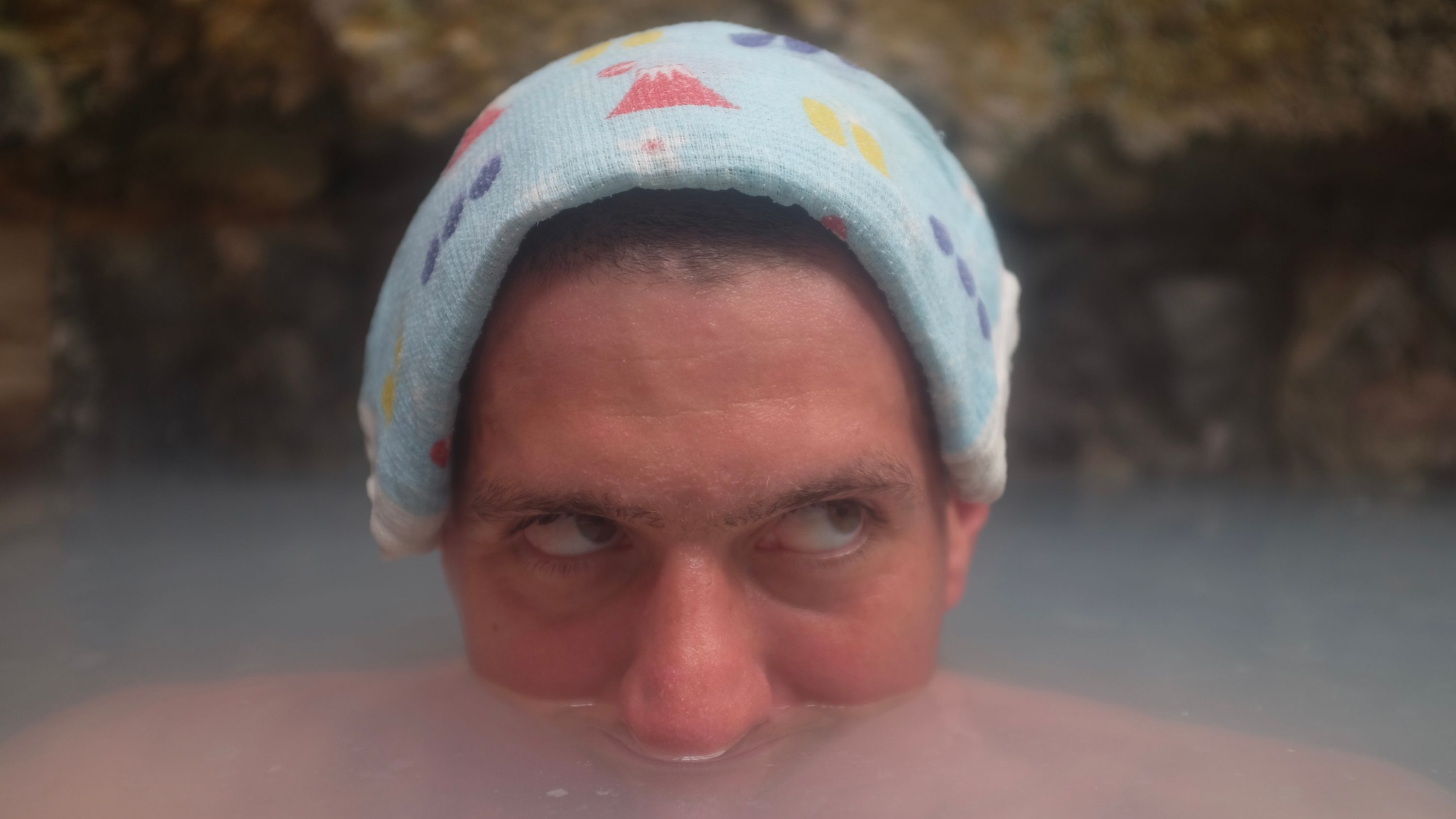 📍 Shinyu Hot Spring, Kirishima Mountains, Miyazaki
Fukada Kyūya, author of One Hundred Mountains of Japan, first climbed Takachiho-no-mine in 1939, and stayed at Shinyu, which he refers to as "a rustic hot spring village". It is now a cluster of slightly dilapidated buildings, but its translucent blue waters still make for a perfect, scalding dip on the way to the crater rim of Mount Karakuni, the highest point of Kirishima.
---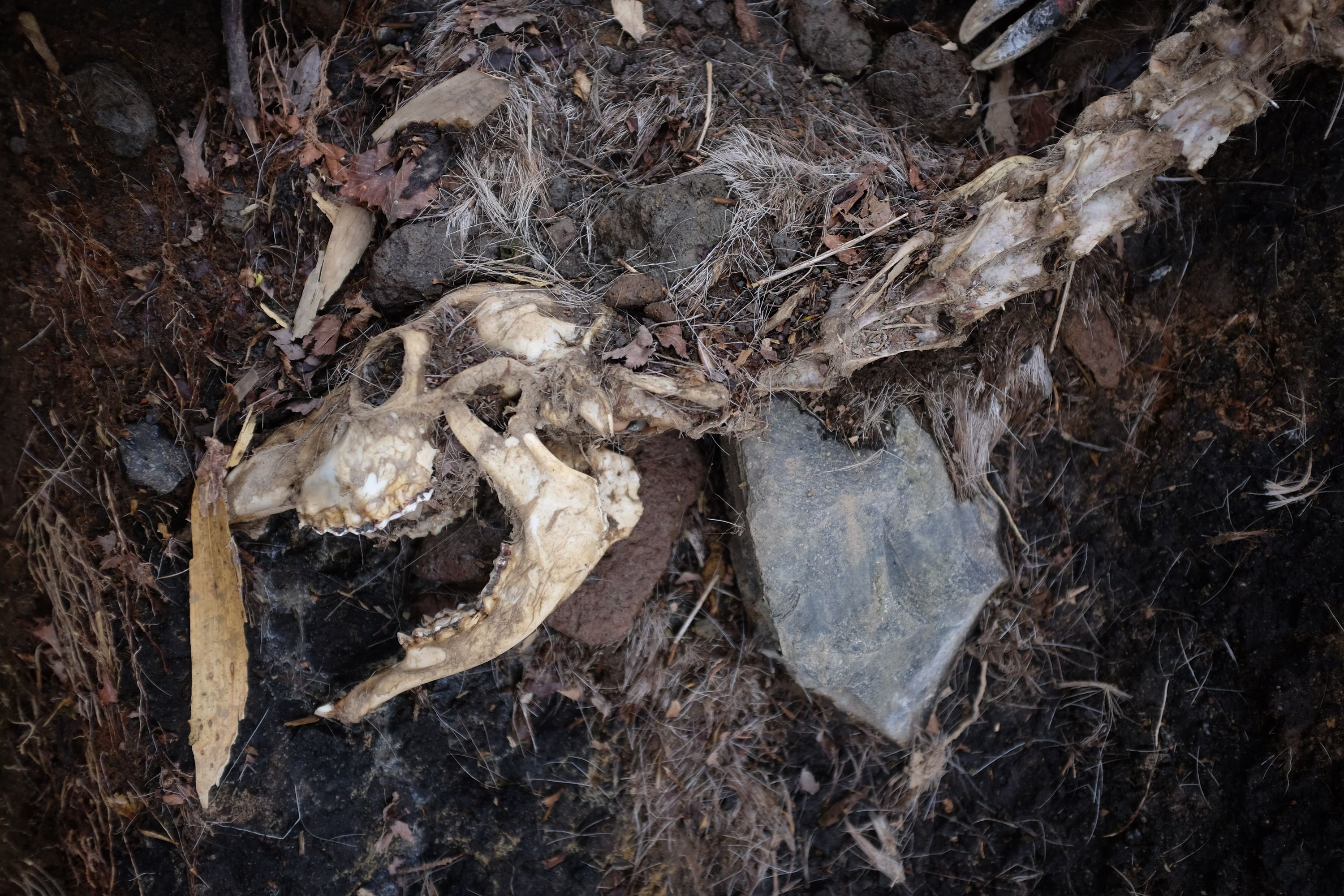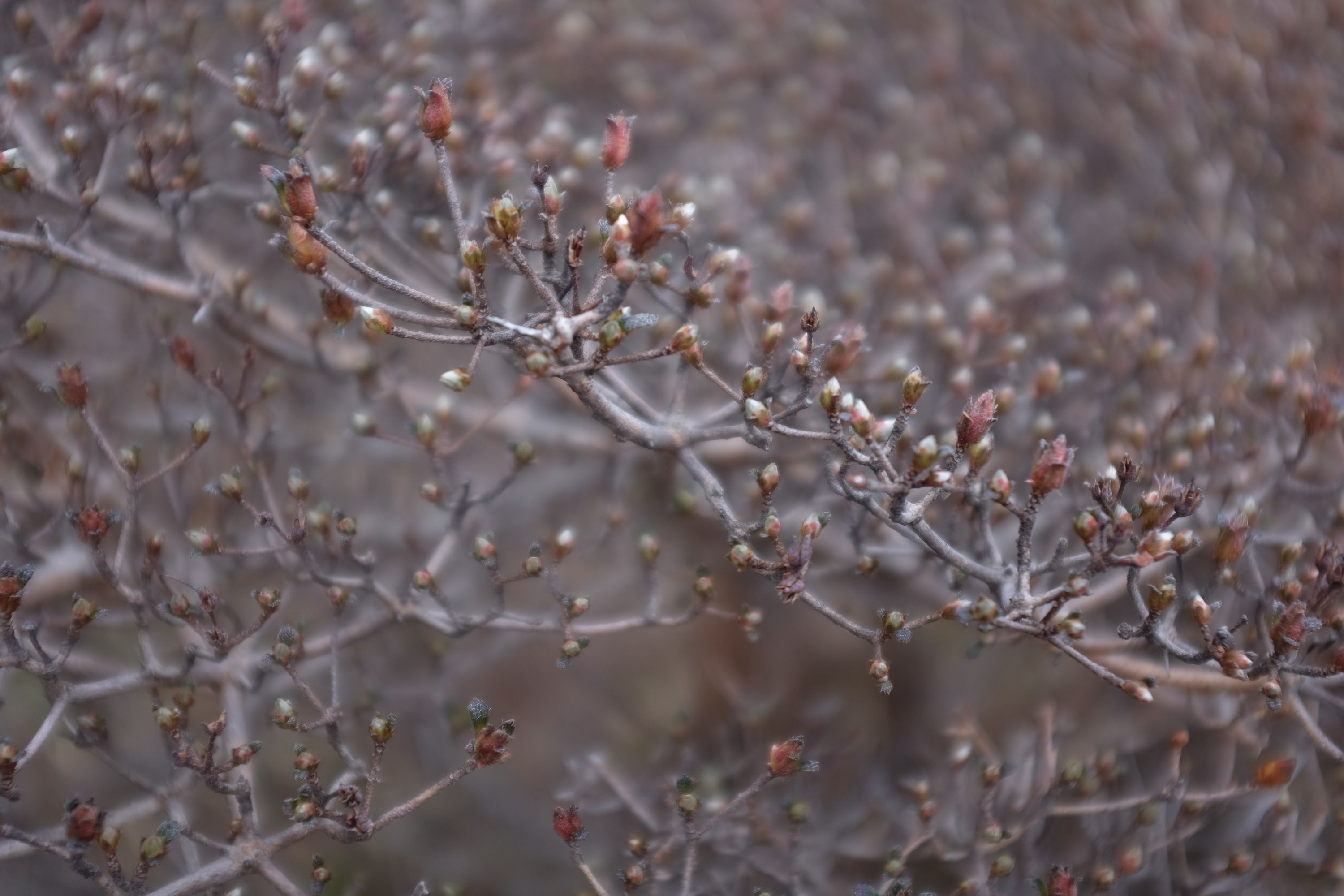 📍 Mount Karakuni, Kirishima Mountains, Kagoshima|Miyazaki
---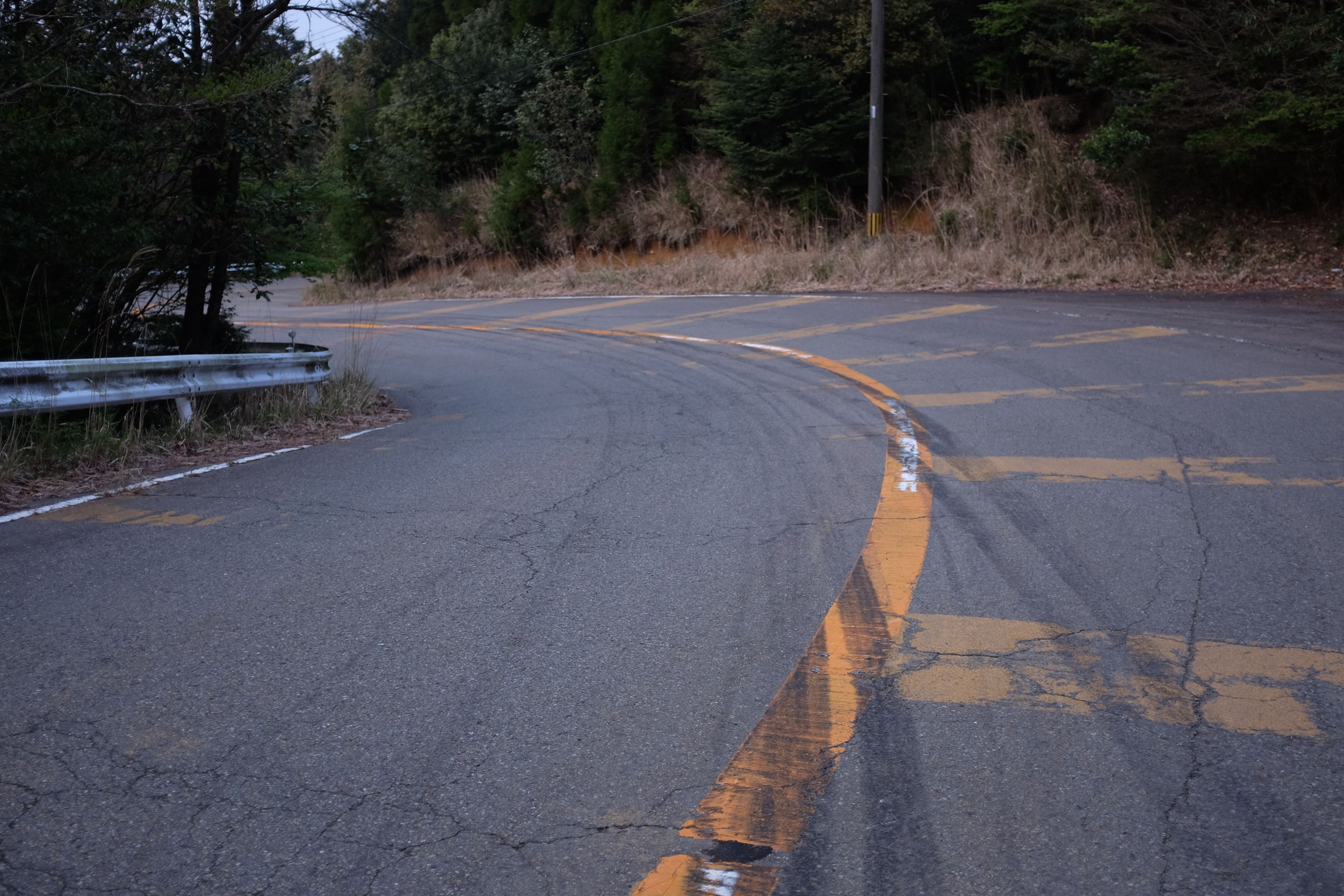 📍 Ebino Plateau, Kirishima Mountains, Miyazaki
It may be Mount Haruna which made touge racing famous, thanks to Initial D, but a quick look at some of the corners on the road down from the Ebino Plateau, on the northern slopes of the Kirishima Mountains, leads me to believe the practice may not be restricted to the mountain roads and volcanoes of Gunma, where Mount Haruna is.
These Walking Dreams
is a visual field diary of a 4,300-kilometer walk from one end of Japan to the other, in the spring and summer of 2017.