🏙

Ōita City → Saganoseki, Ōita → ⛴ Hōyo Strait → Misaki, Ehime
🗺 Open map in GaiaGPS (A,B,C) →
---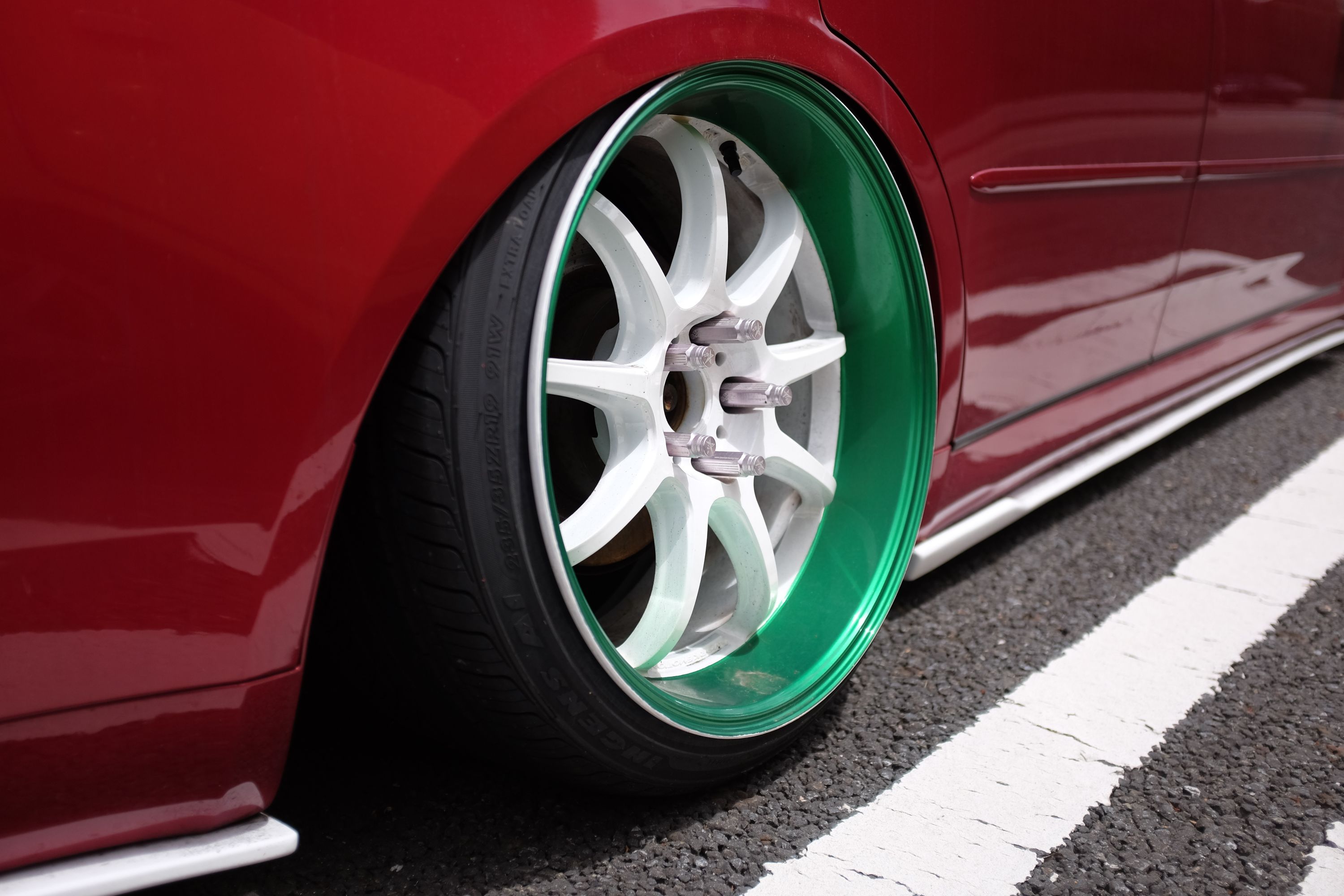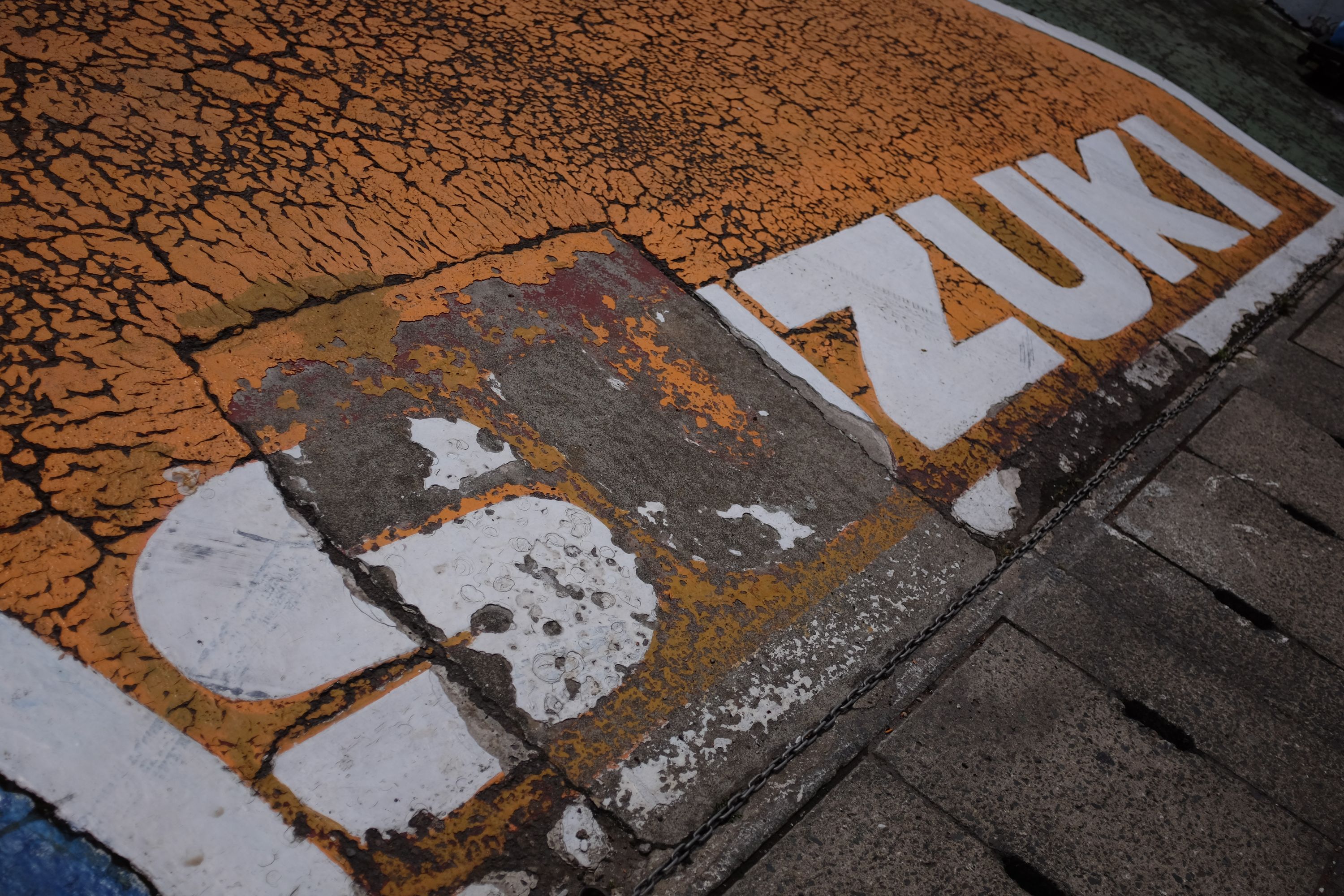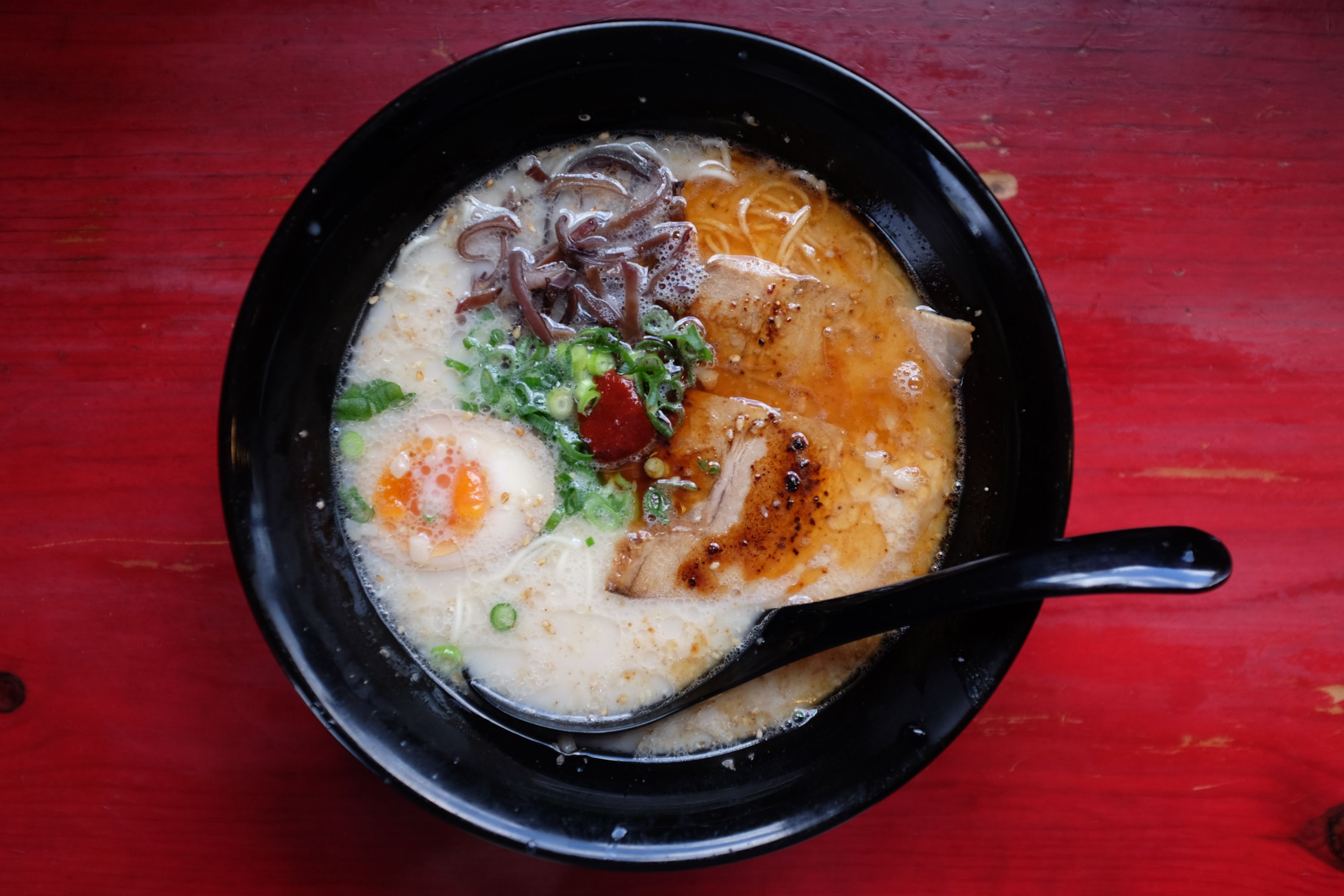 📍 Ōita City
A food as rich as tonkotsu ramen, a sweet and salty plasma of bone marrow and fat, can only exist on these warm and fertile plains. It is a world apart from the sparse and crisp mountain fare of roots, mushrooms and trout—or crackers, cup noodles, and canned fish. One could walk to the end of the world on a bowl. The air was sweet and salty, girls in summer dresses rode bicycles in the subtropical sun, and I followed them to the end of Kyushu.
---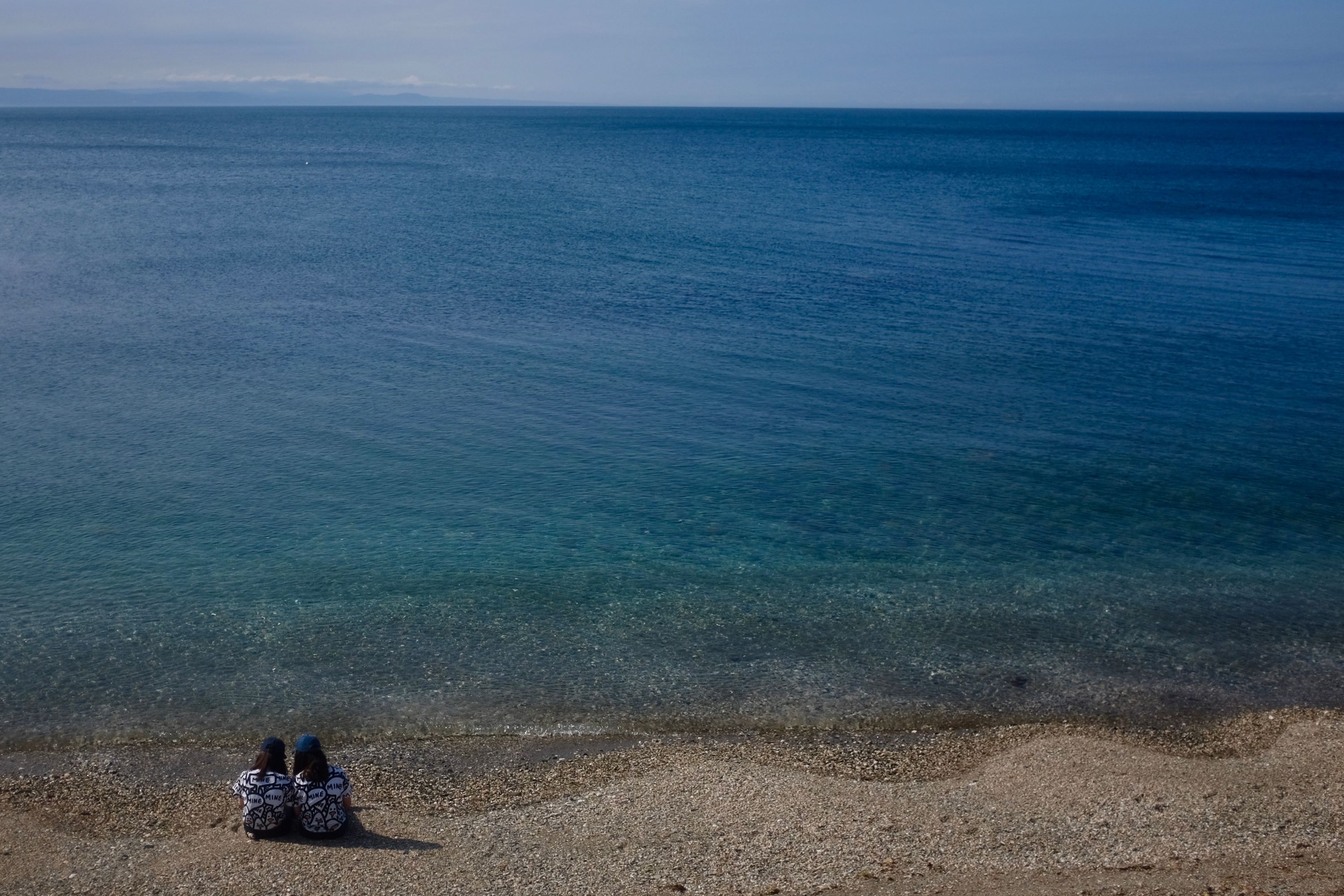 📍 Kōzaki Beach, Ōita City
Two weeks after I had last glimpsed the Pacific across damp fields, I turned a corner and saw the sea again, and I ran out of Kyushu. It had taken less time than a package holiday to Japan, and I had seen nothing, but I still felt like I was about to leave home, a magical island of volcanoes, snakes, kind people, sweet-smelling sawmills, capricious weather, trees like gods, the night sky the eyes of deer in the woods, and I dreamed of living here on oranges and sunshine, like a Californian. Across the Hōyo Strait, I could see the hills of Shikoku.
---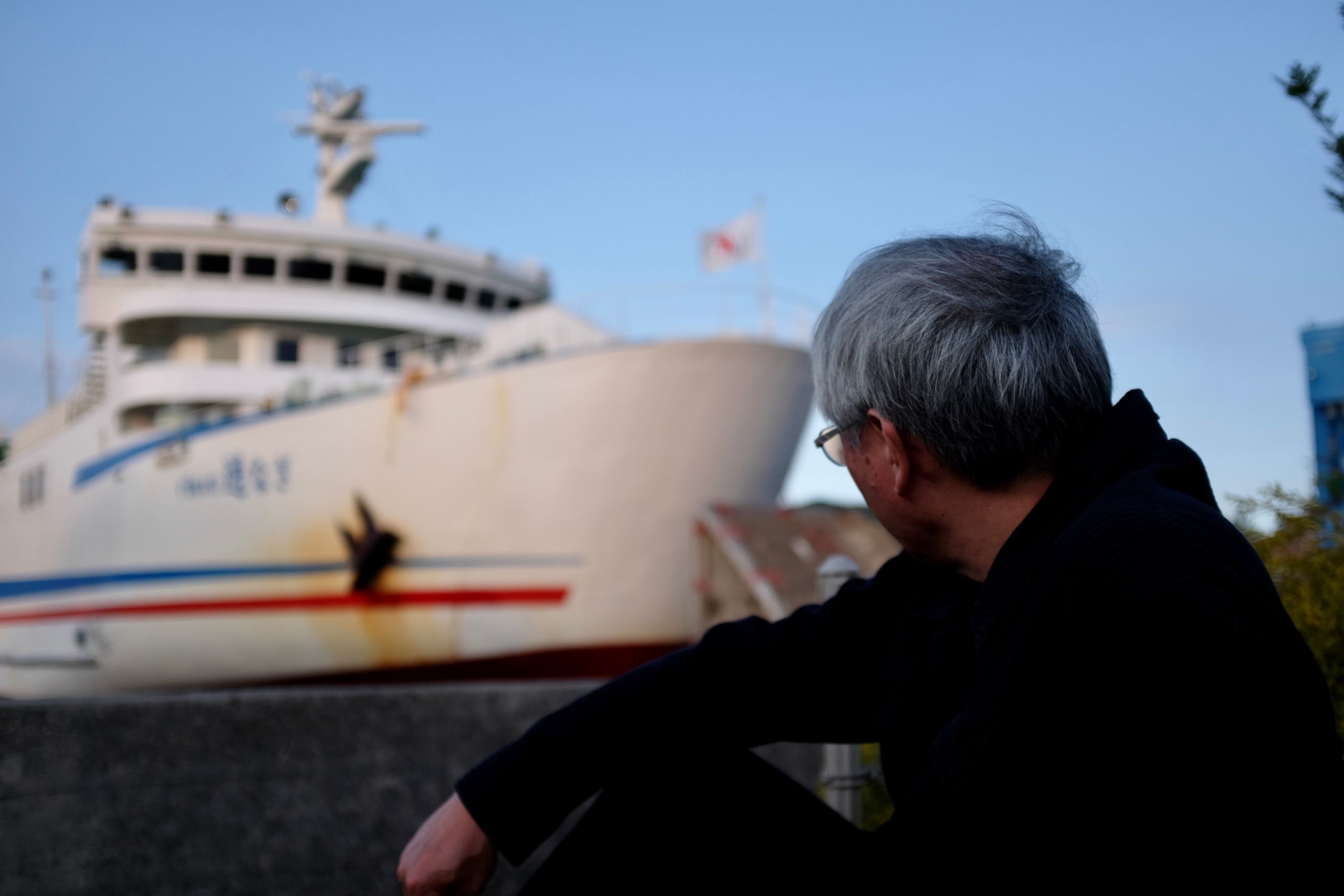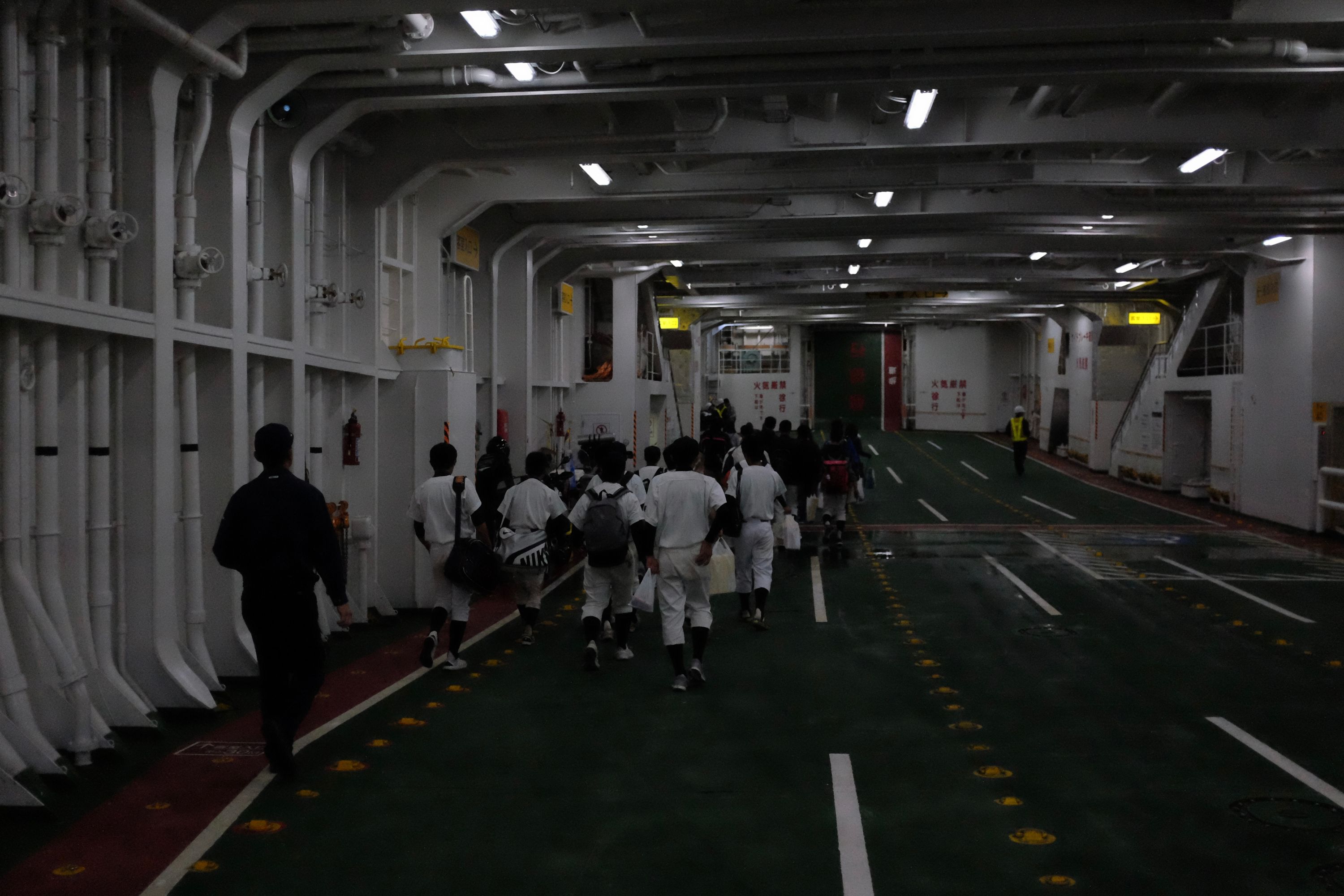 📍 Saganoseki Ferry Terminal, Ōita
---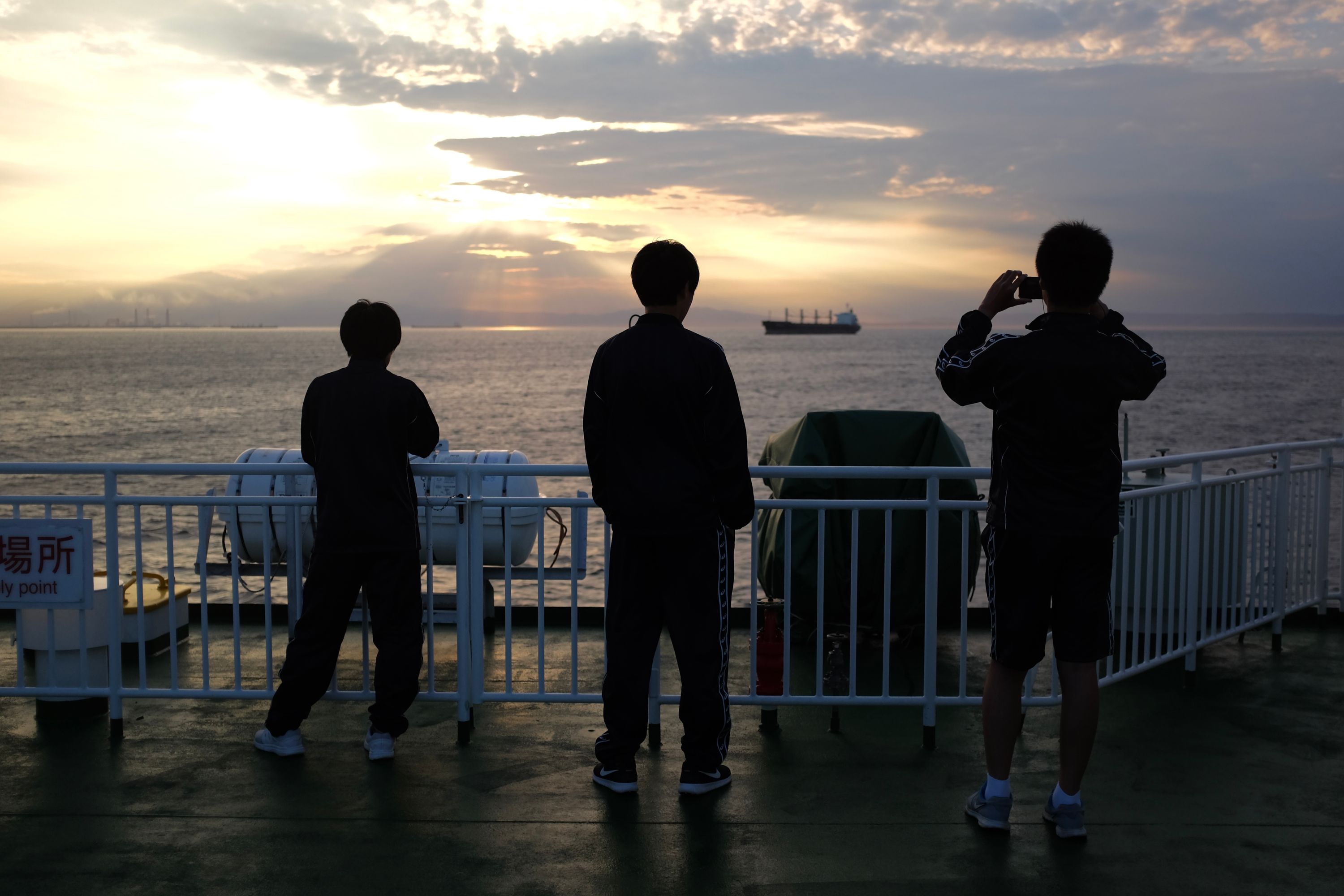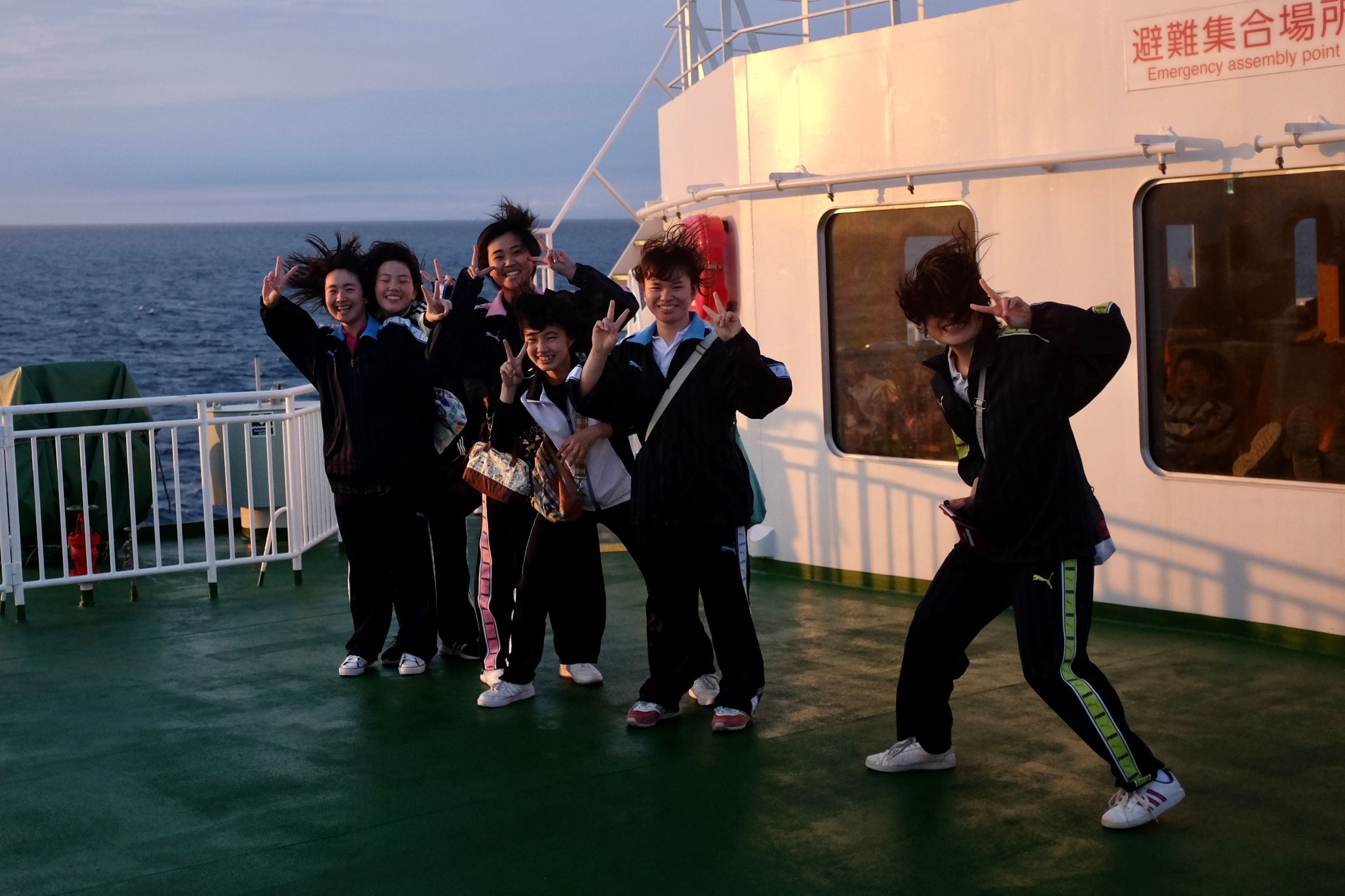 📍 Saganoseki → Misaki ferry, Hōyo Strait
The Inland Sea glowed like a golden fleece as the Yūnagi chugged across the Hōyo Strait, the narrow gap between Kyushu and Shikoku. It was the end of the holiday week, and I shared the boat with a hundred schoolchildren, raucous and manic in the fierce wind. We slurped cup noodles in unison, the dark spine of the Sadamisaki Peninsula growing on the horizon, then darkness fell and I walked off the boat, my walking stick clanging on the ramp.
---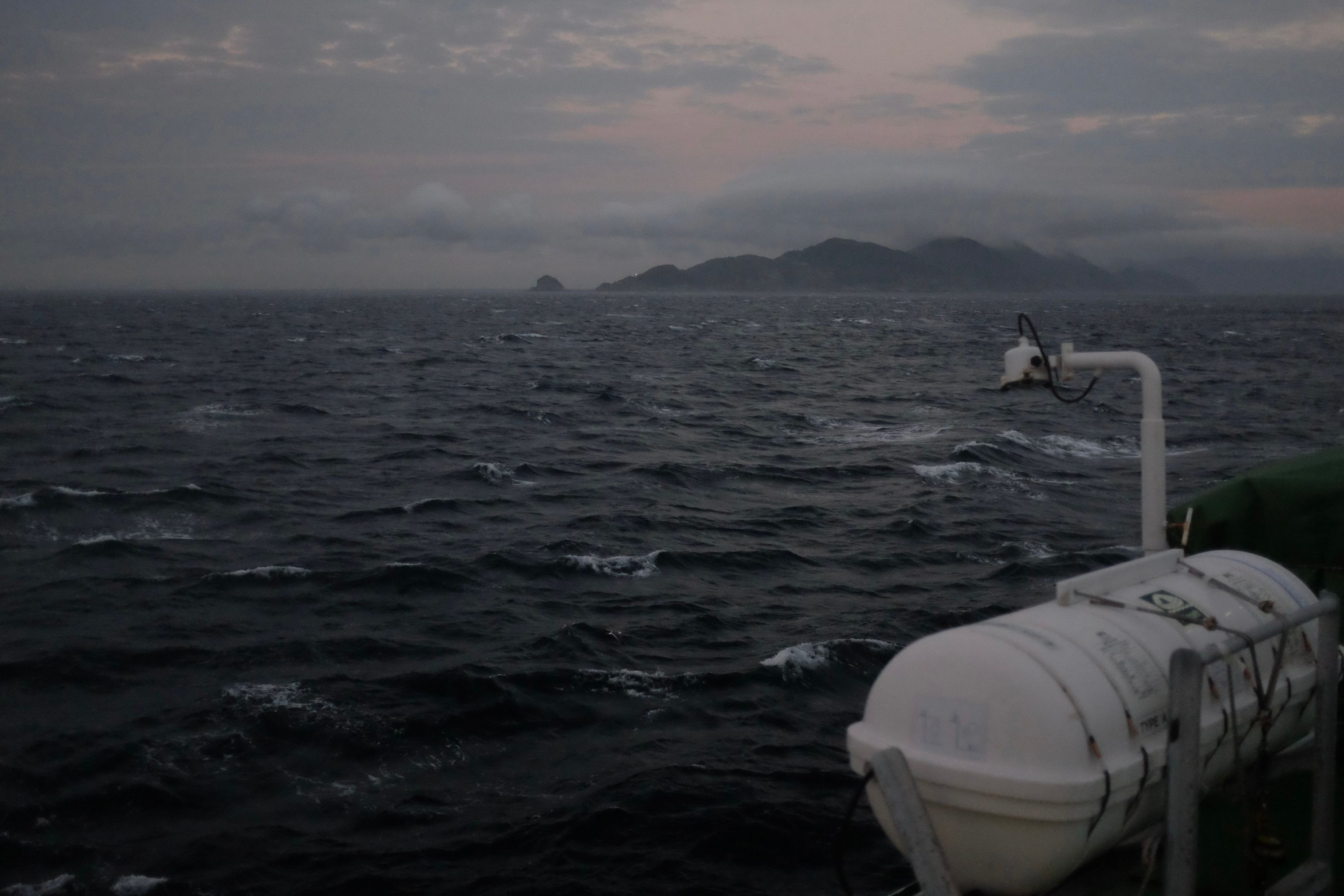 📍 Saganoseki → Misaki ferry, Hōyo Strait