Shiramine, Ishikawa →
🏔

Hakusan →

🏡

Gomadaira Mountain Shelter, Ishikawa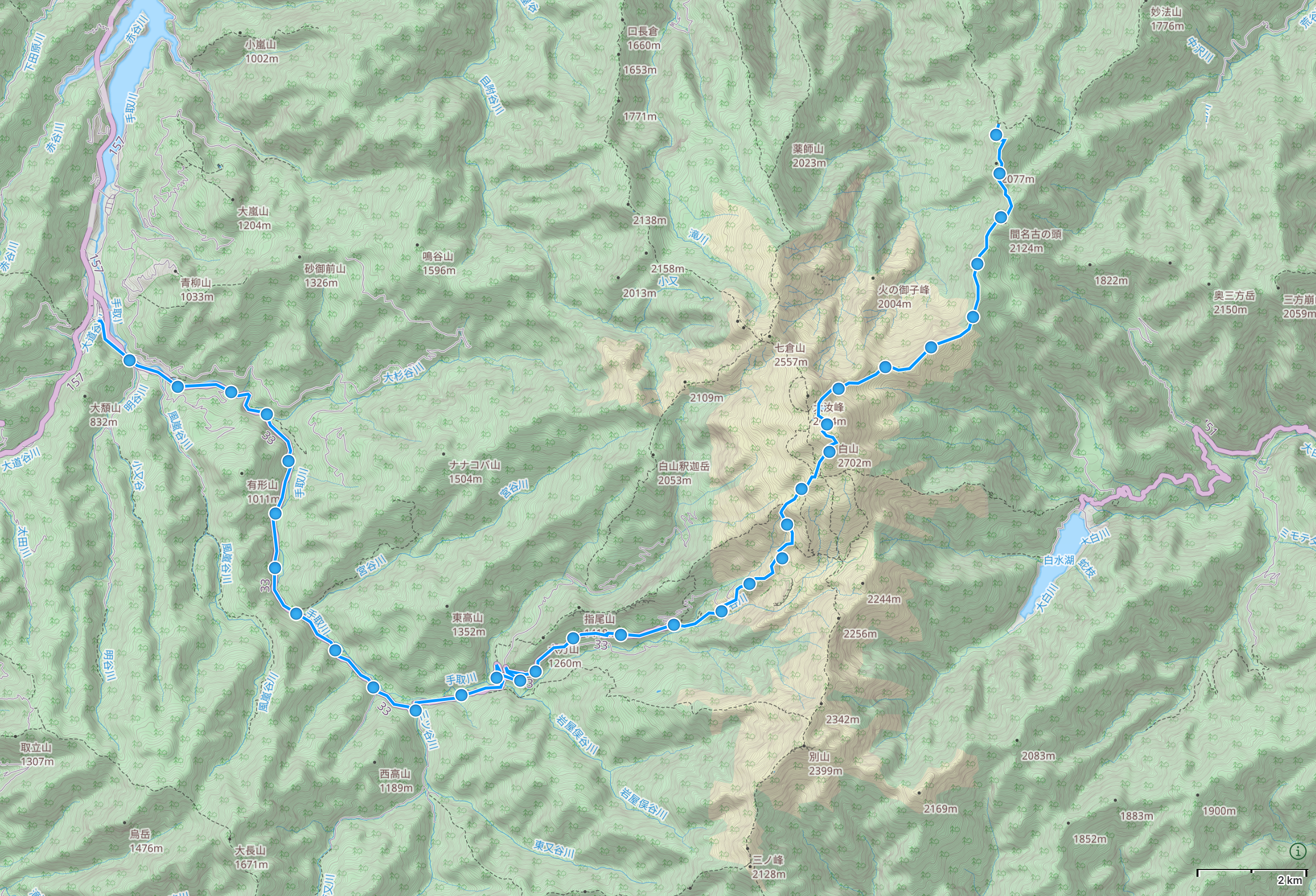 🗺 Open map in GaiaGPS →
---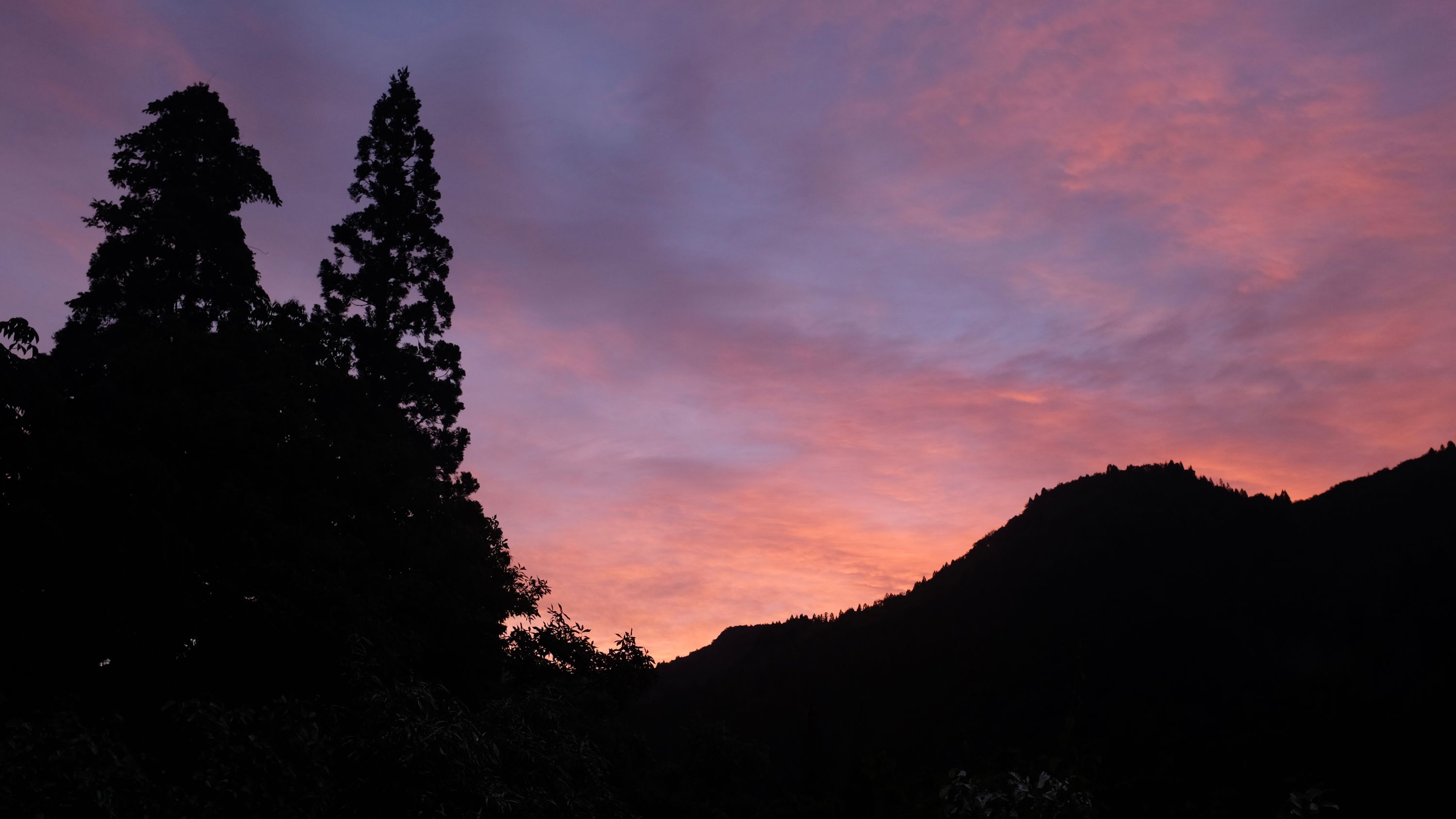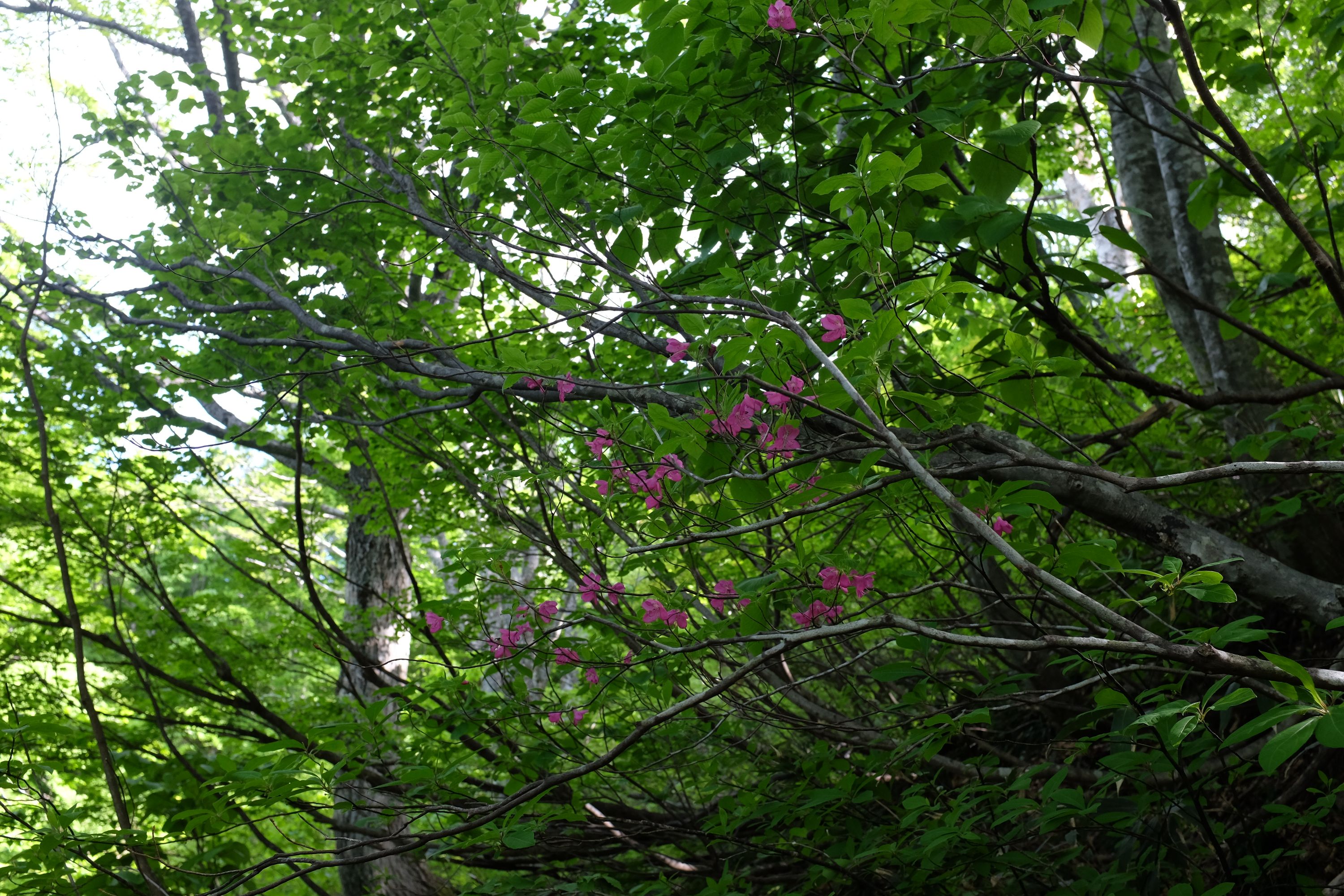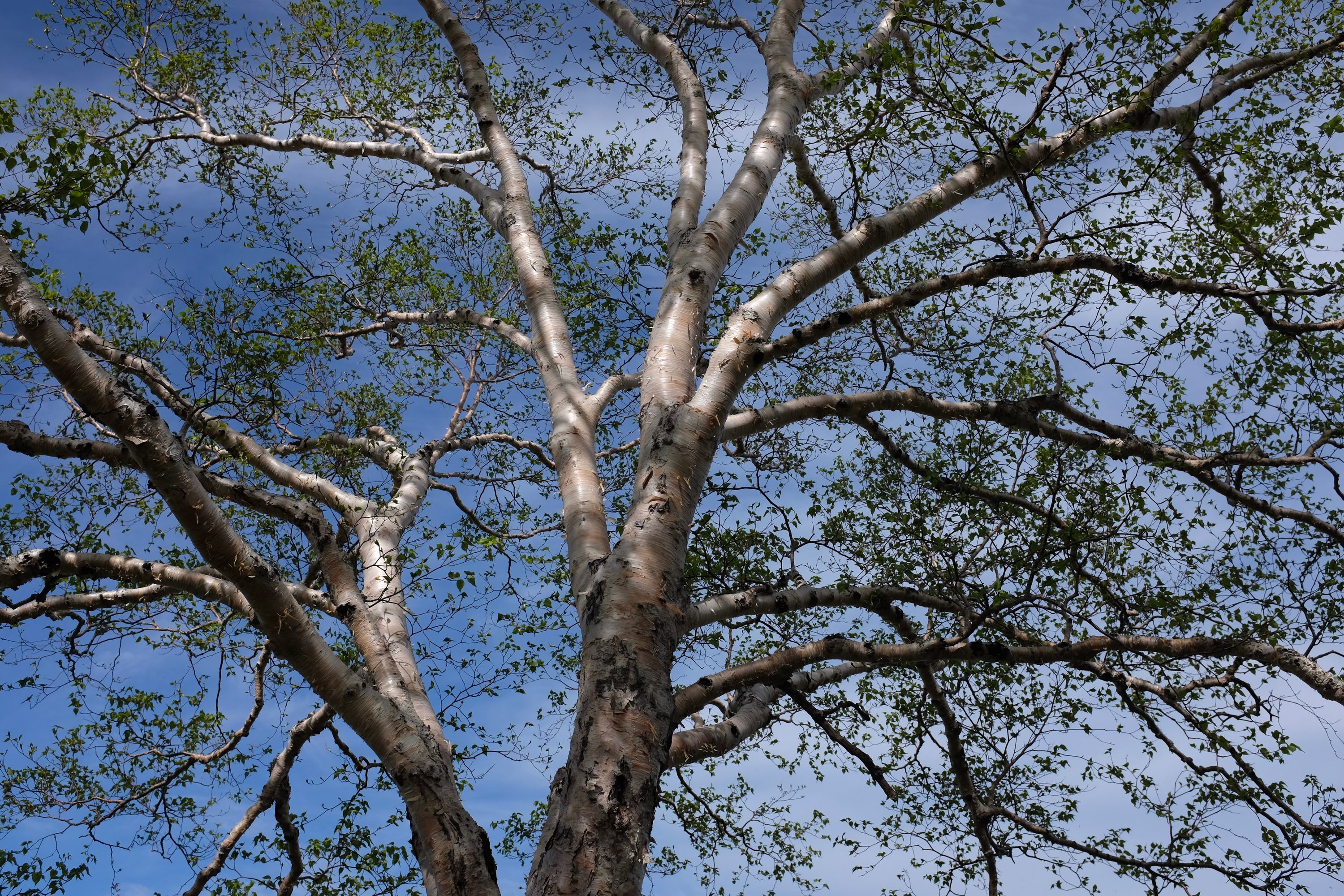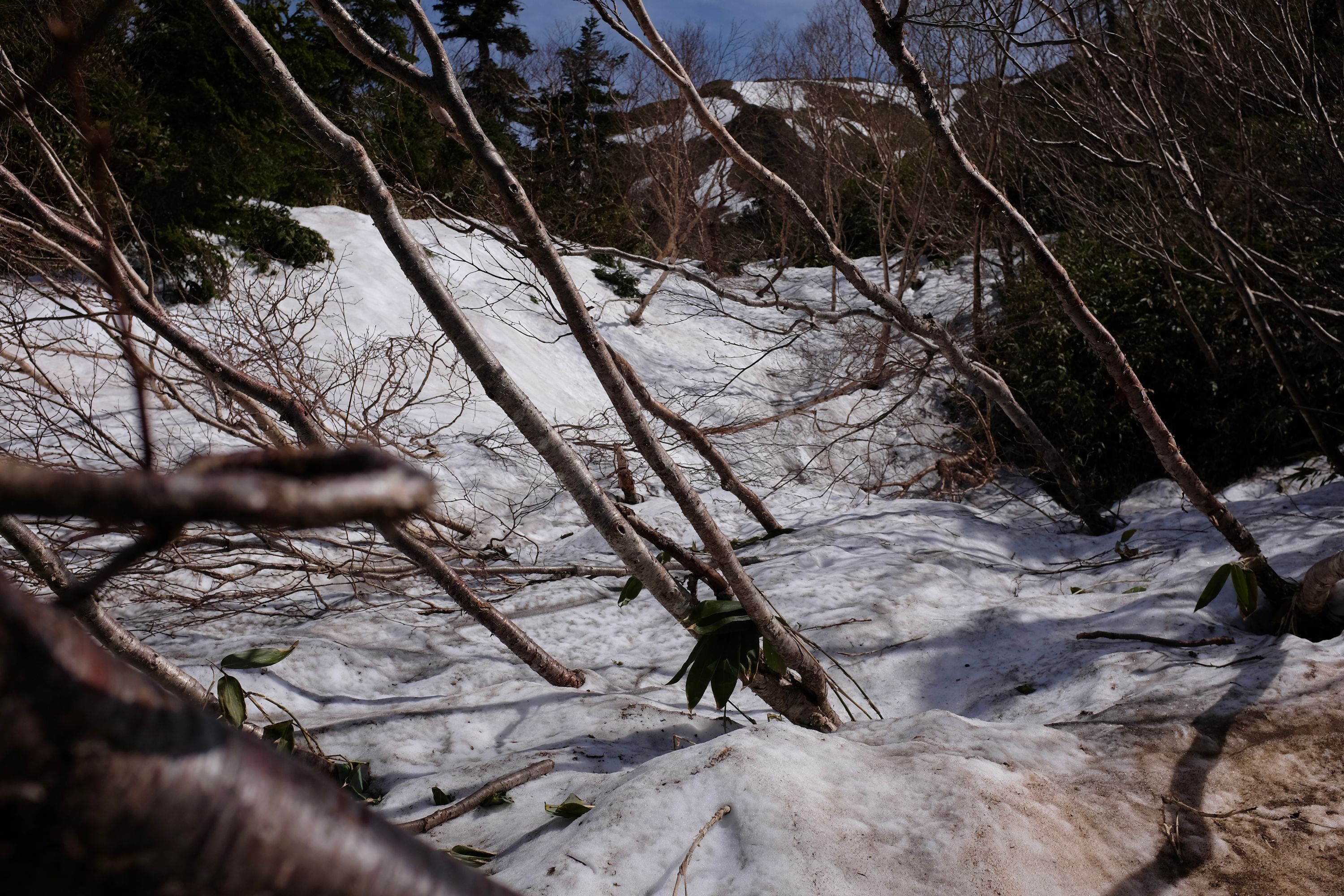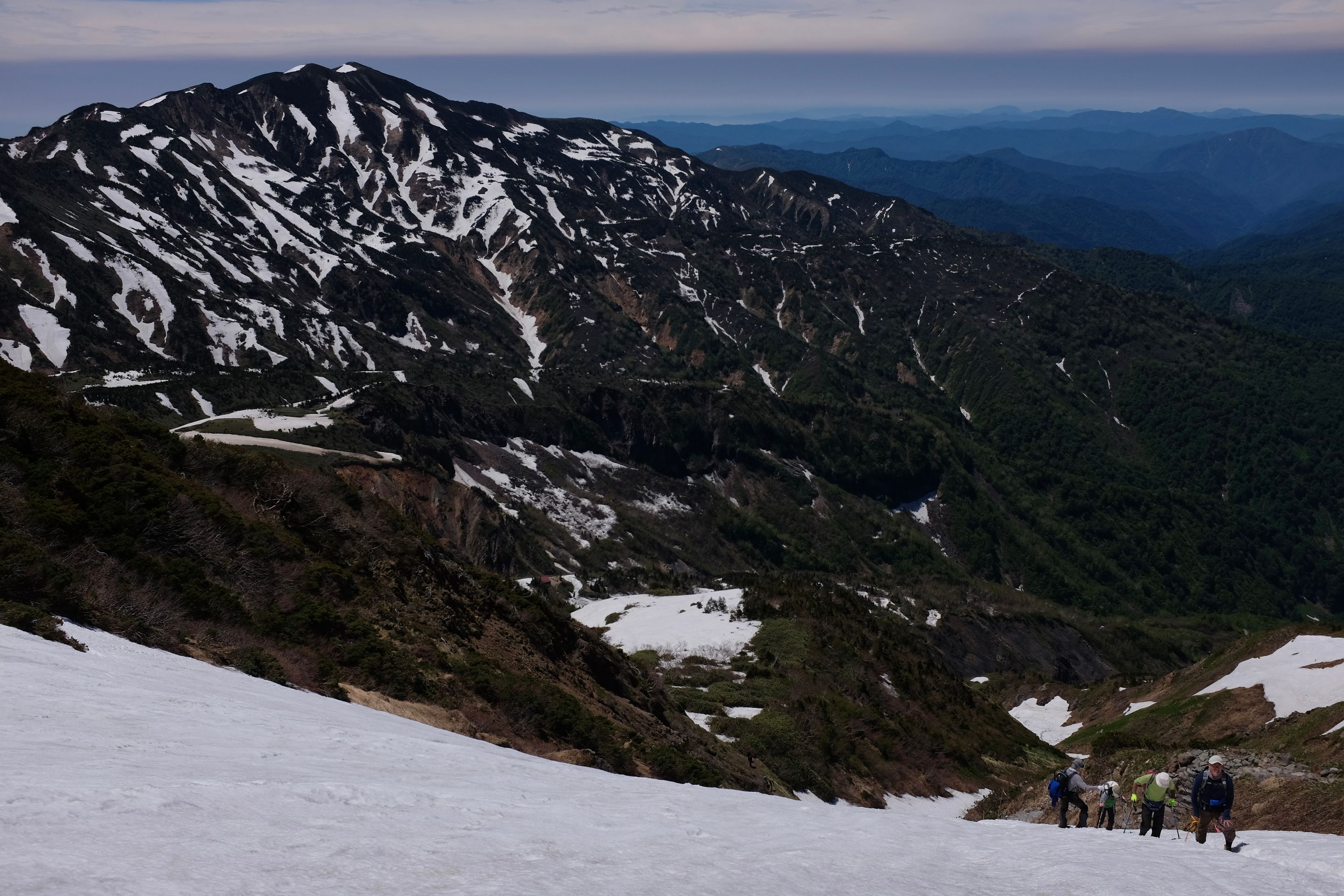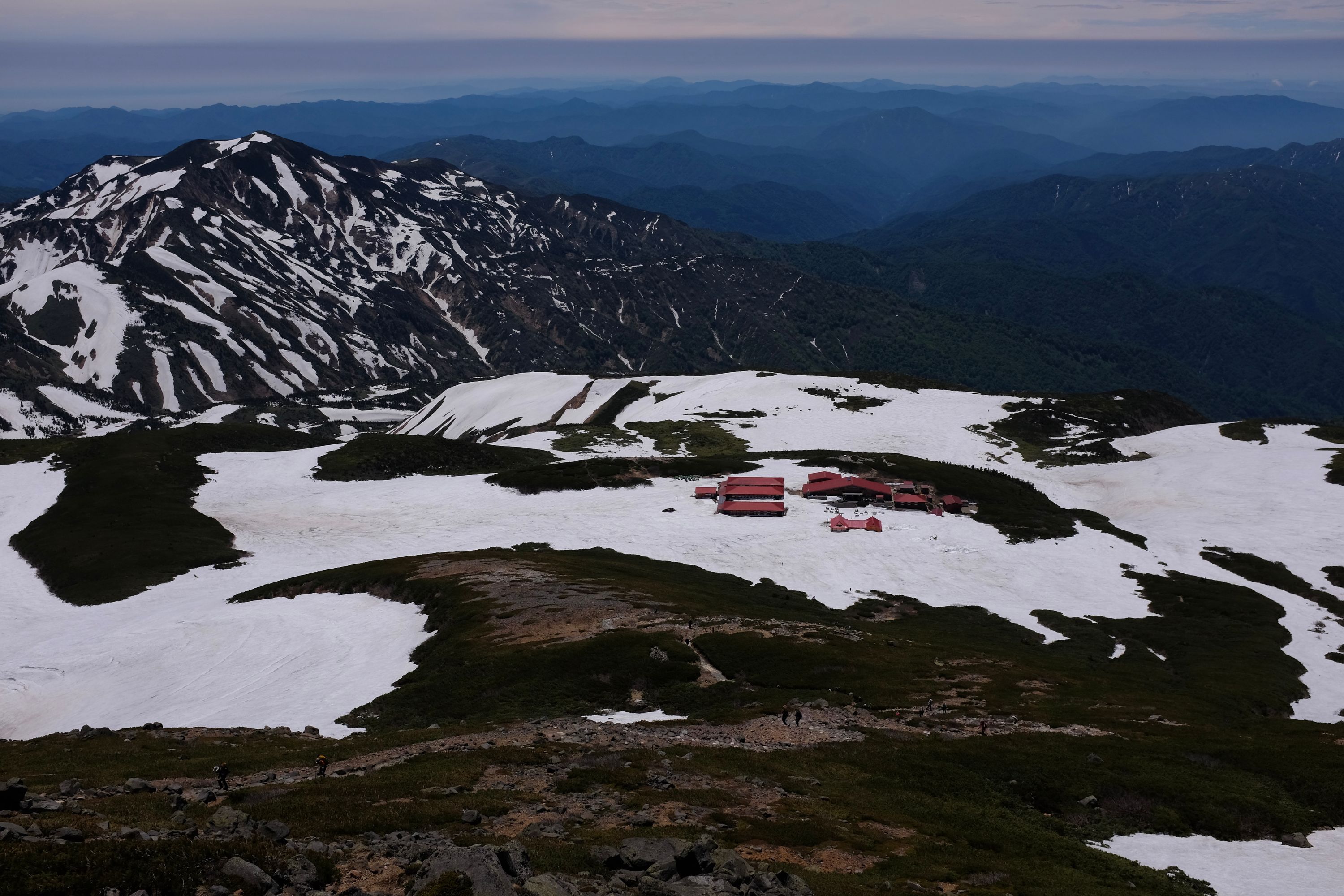 📍 Hakusan National Park, Ishikawa
"The mountain's mantle of snow grows ever more dappled as spring wears on, with most of the lingering patches gone by mid-June," Fukada Kyūya wrote in One Hundred Mountains of Japan, but the mountain has apparently yet to read the book. The lingering patches developed into pristine snowfields by the time I climbed above 2,000 meters, and for once the Japanese hikers — who dress for the smallest hill as if making an attempt on the South Face of Annapurna — didn't look comically over-equipped in their crampons. Sparkling with the mad energy that only altitude and coffee can give, I flew past them, towards the indigo sky.
---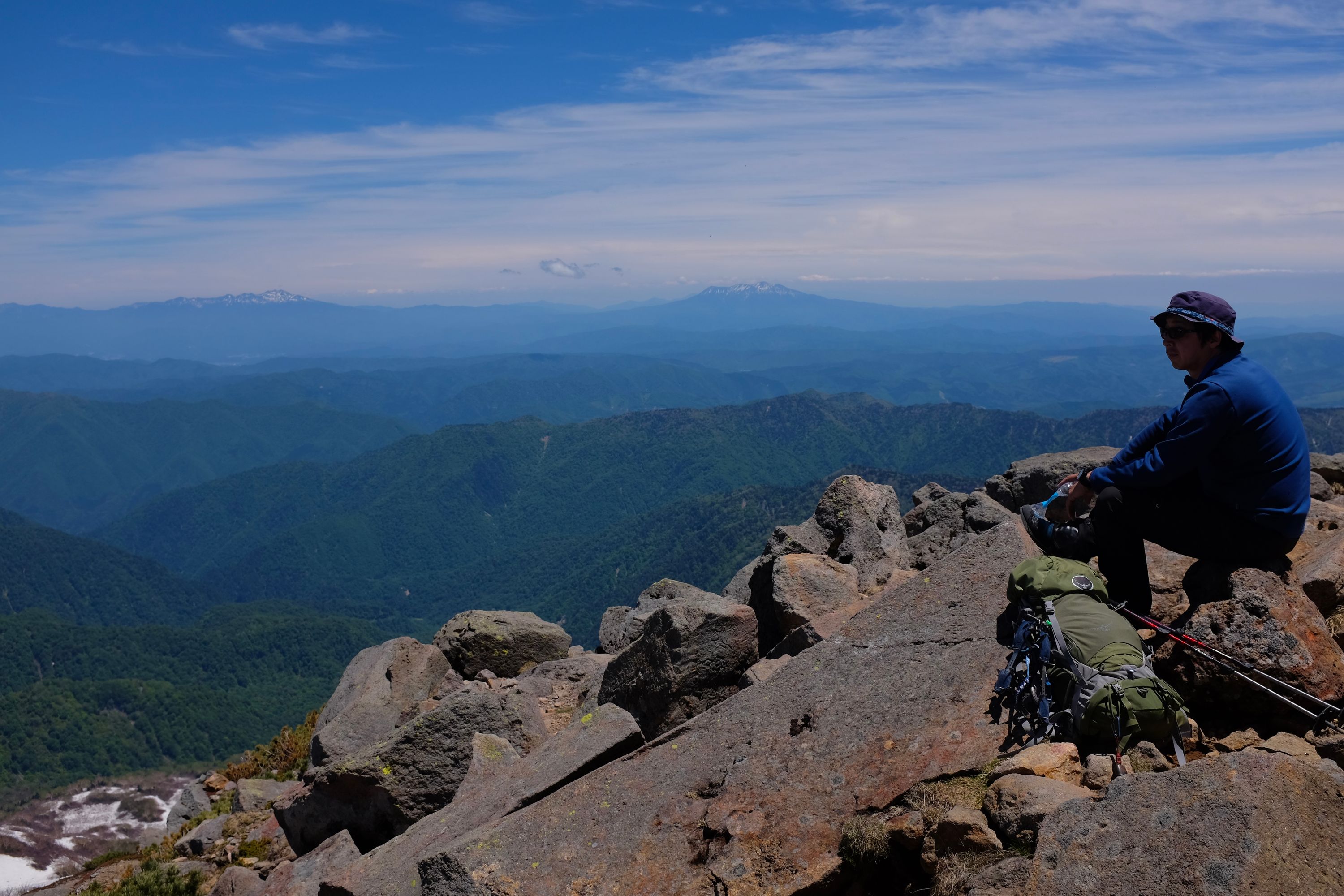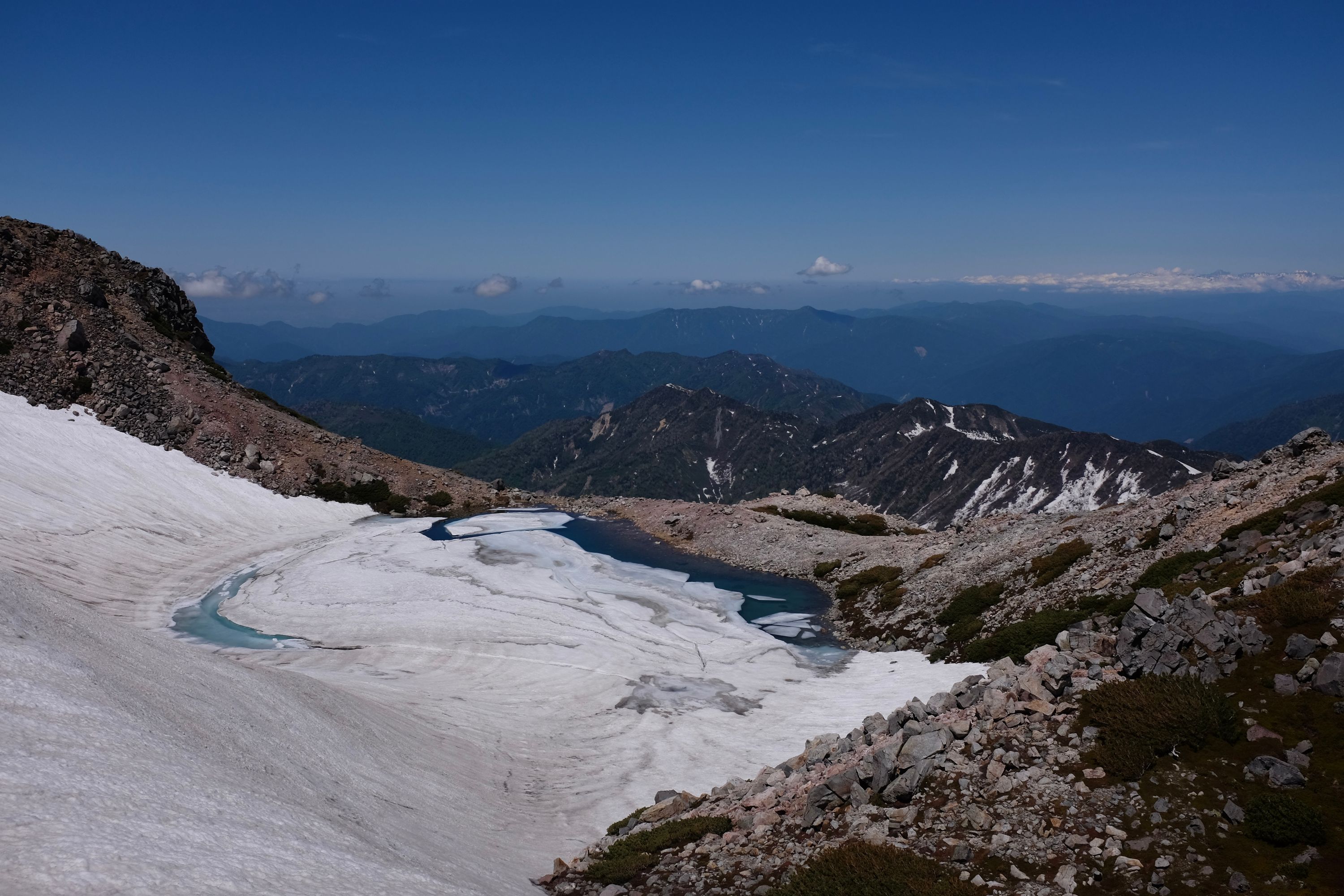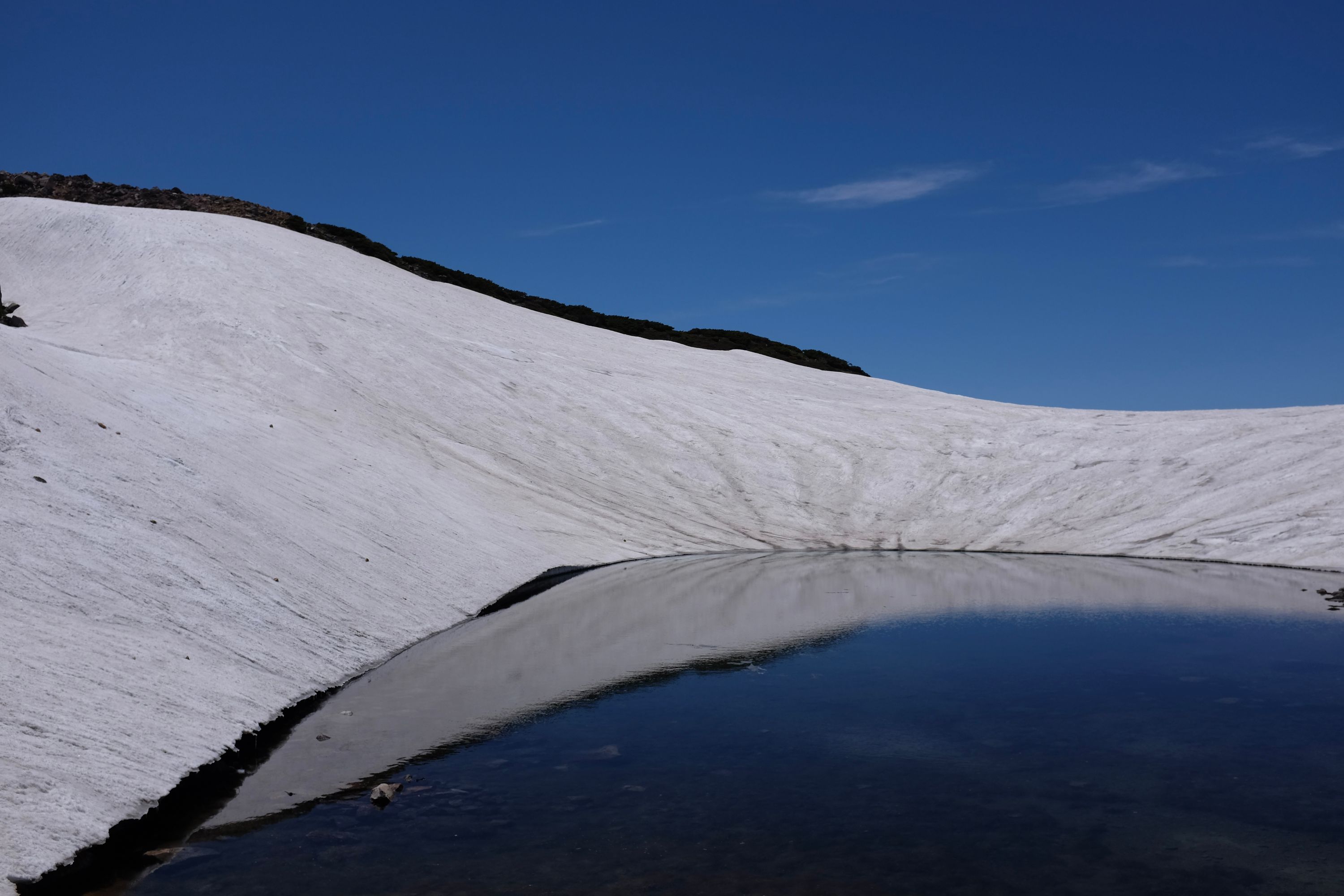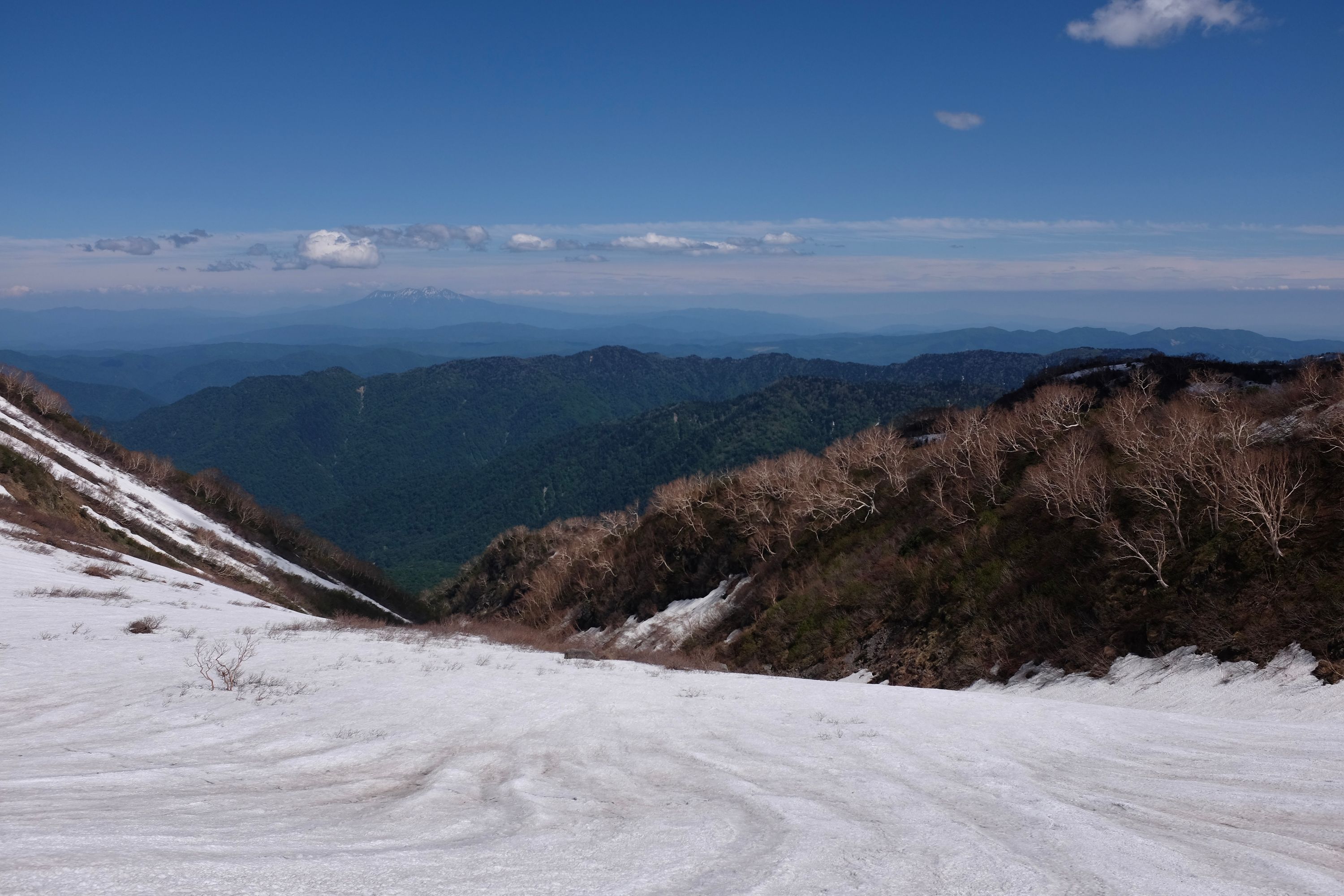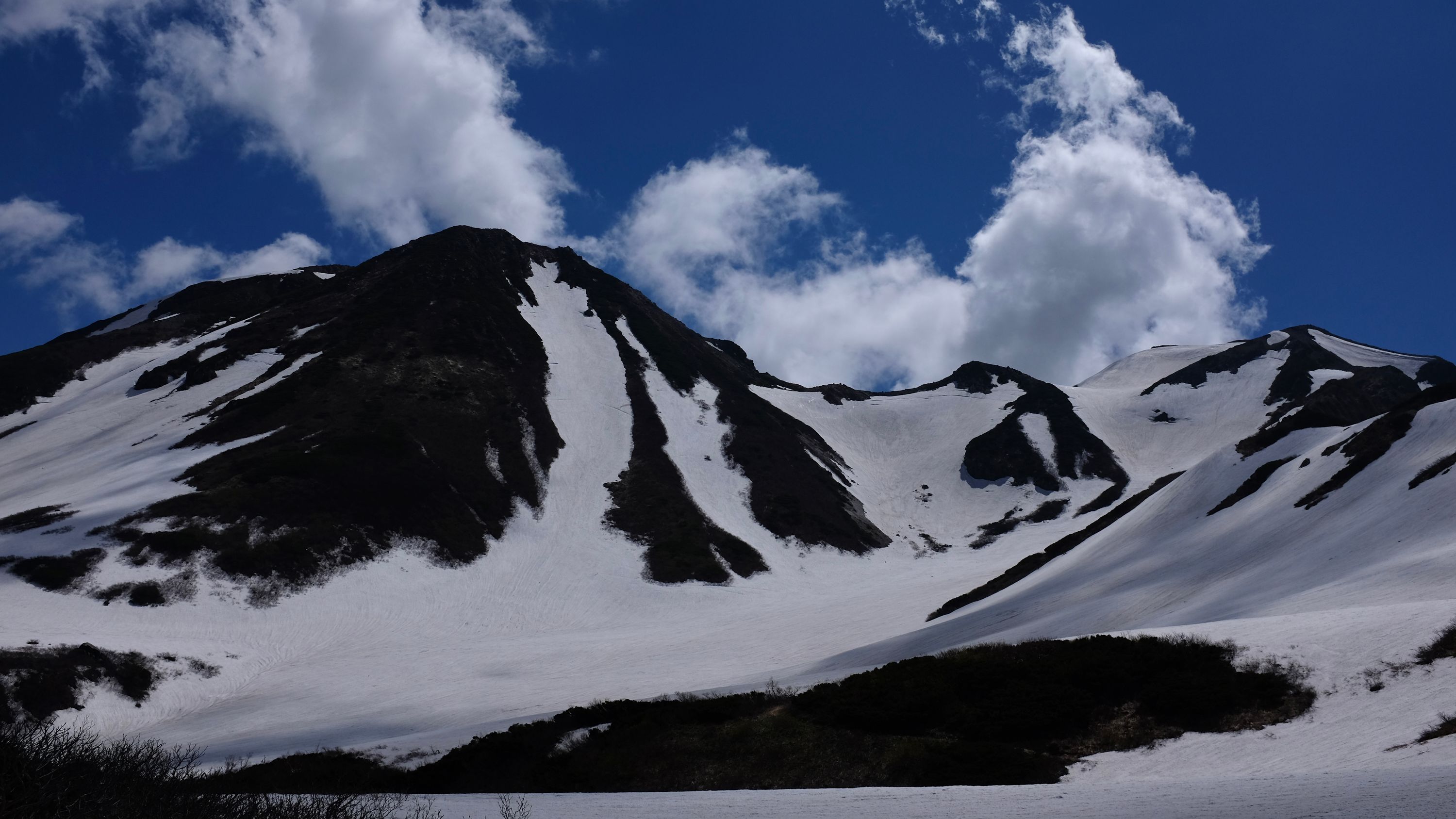 📍 Gozengamine, Hakusan National Park, Ishikawa
---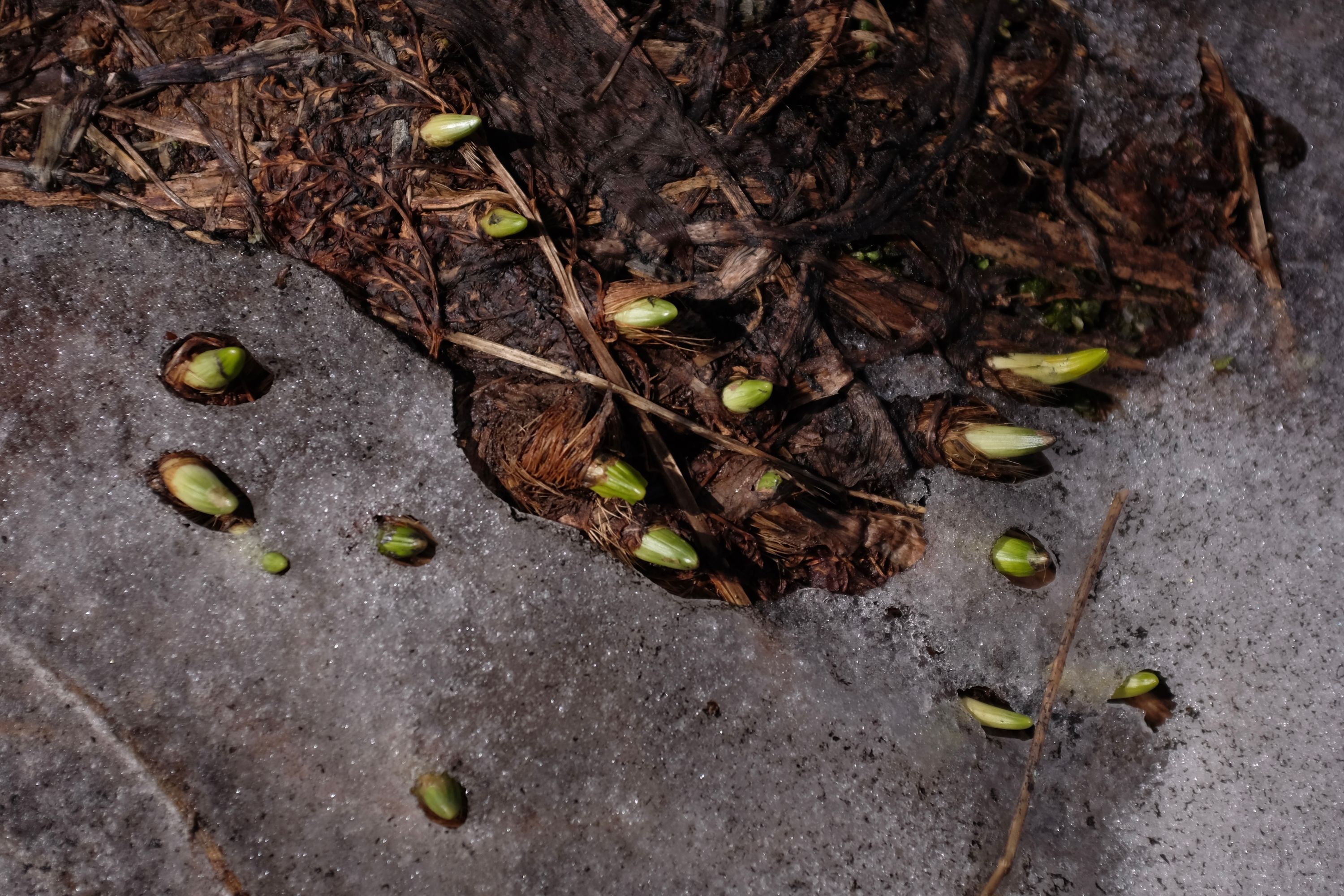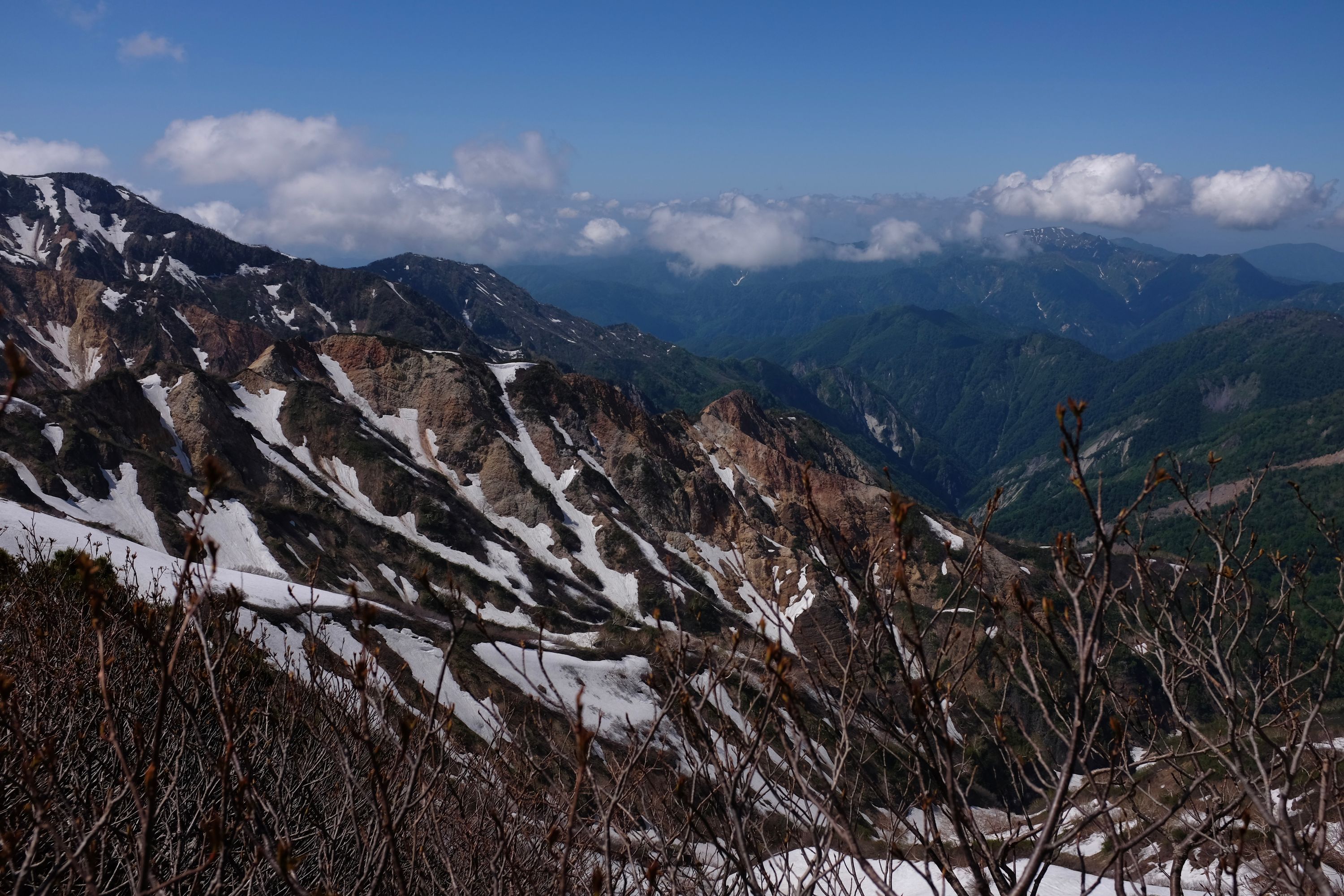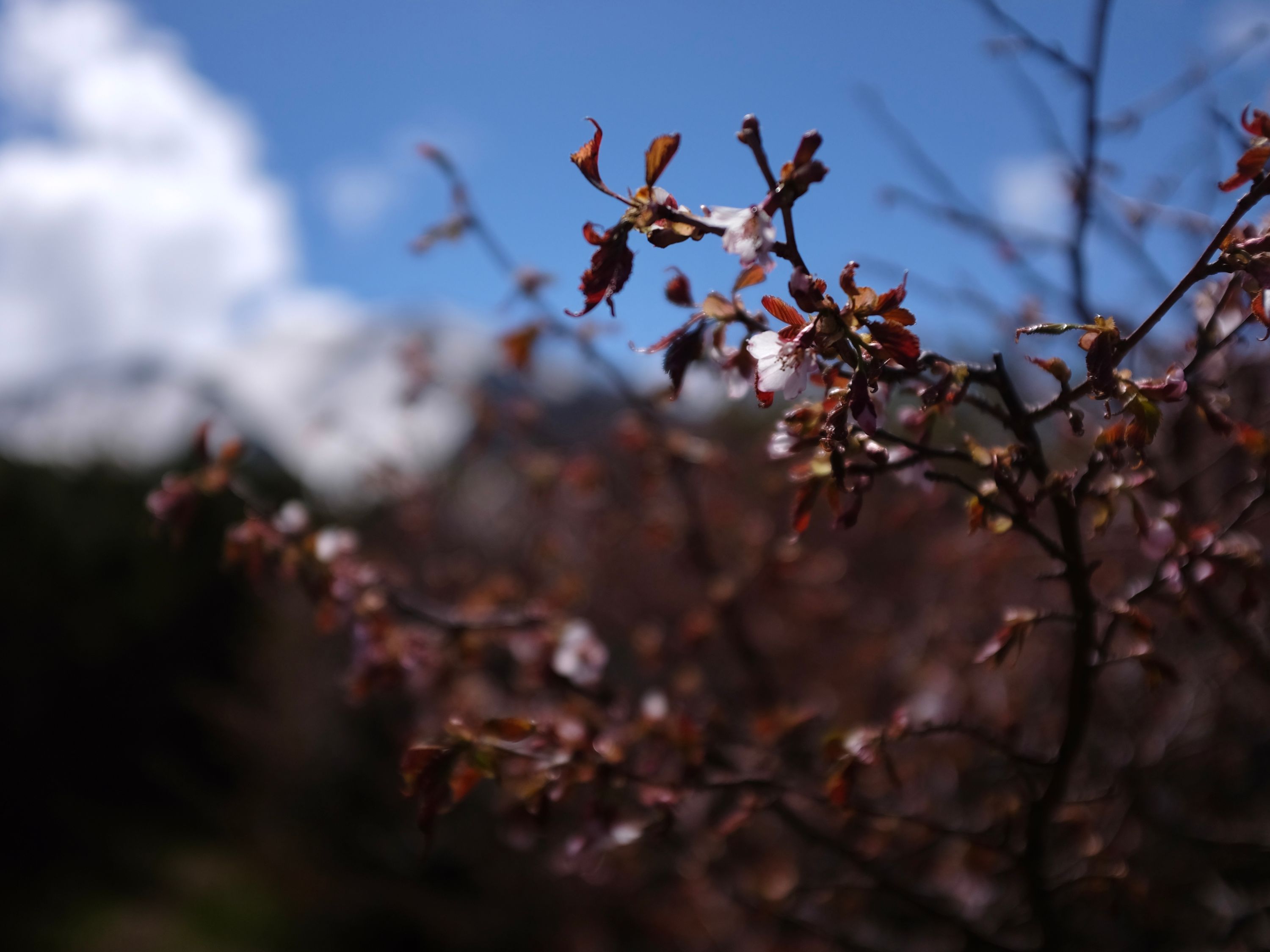 📍 Hakusan National Park, Ishikawa
The breadth of Central Honshu probably makes it impossible to walk the length of the country in step with the cherry blossoms, but I haven't given up yet: two months after walking out of a Kagoshima blanketed in pink petals, I stepped into a clearing on the northeast ridge of Hakusan, more than 2,000 meters above sea level, and saw a grove of cherry trees in full bloom, thriving, somehow, in the great big white world of this harsh mountain.
---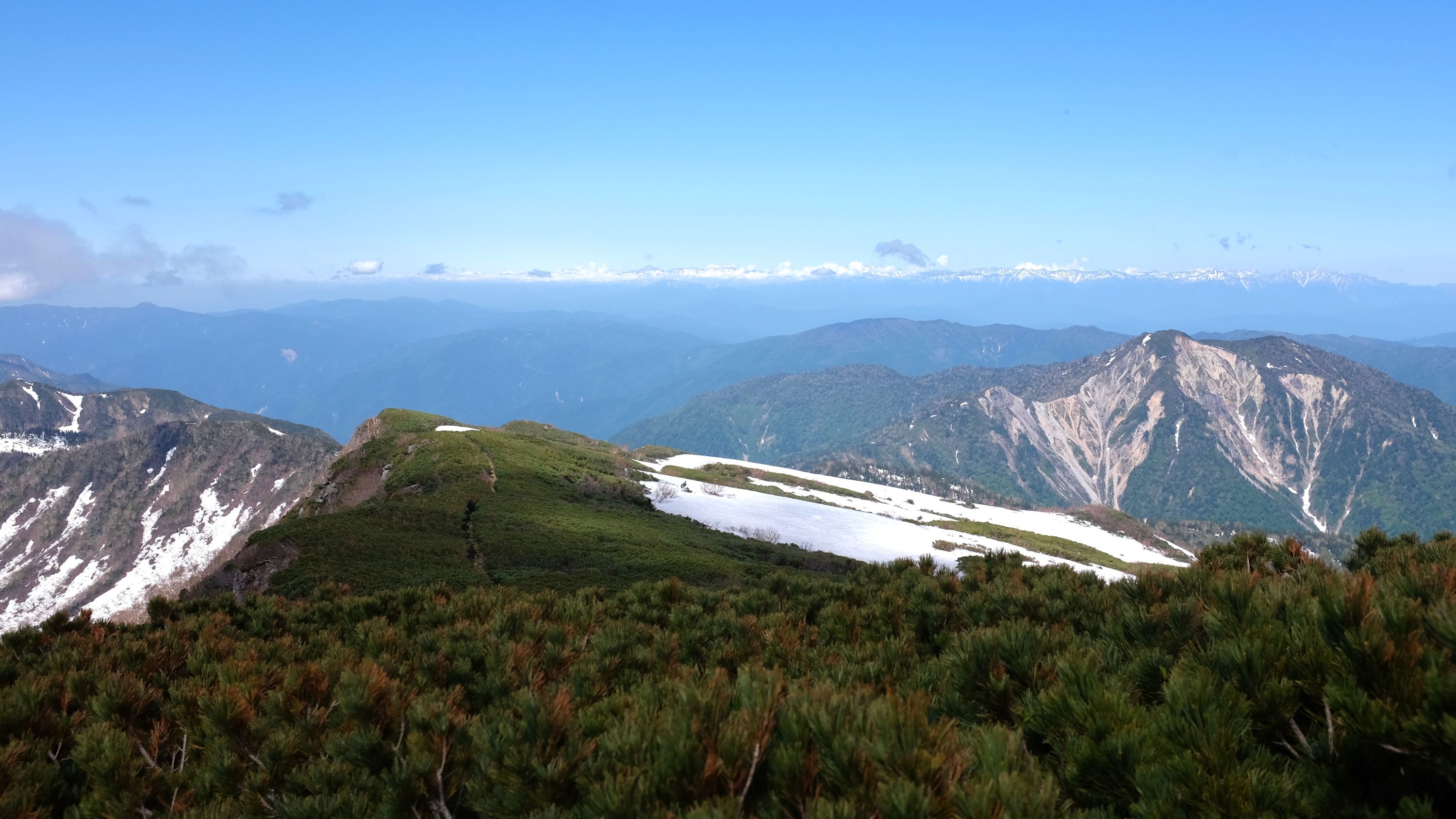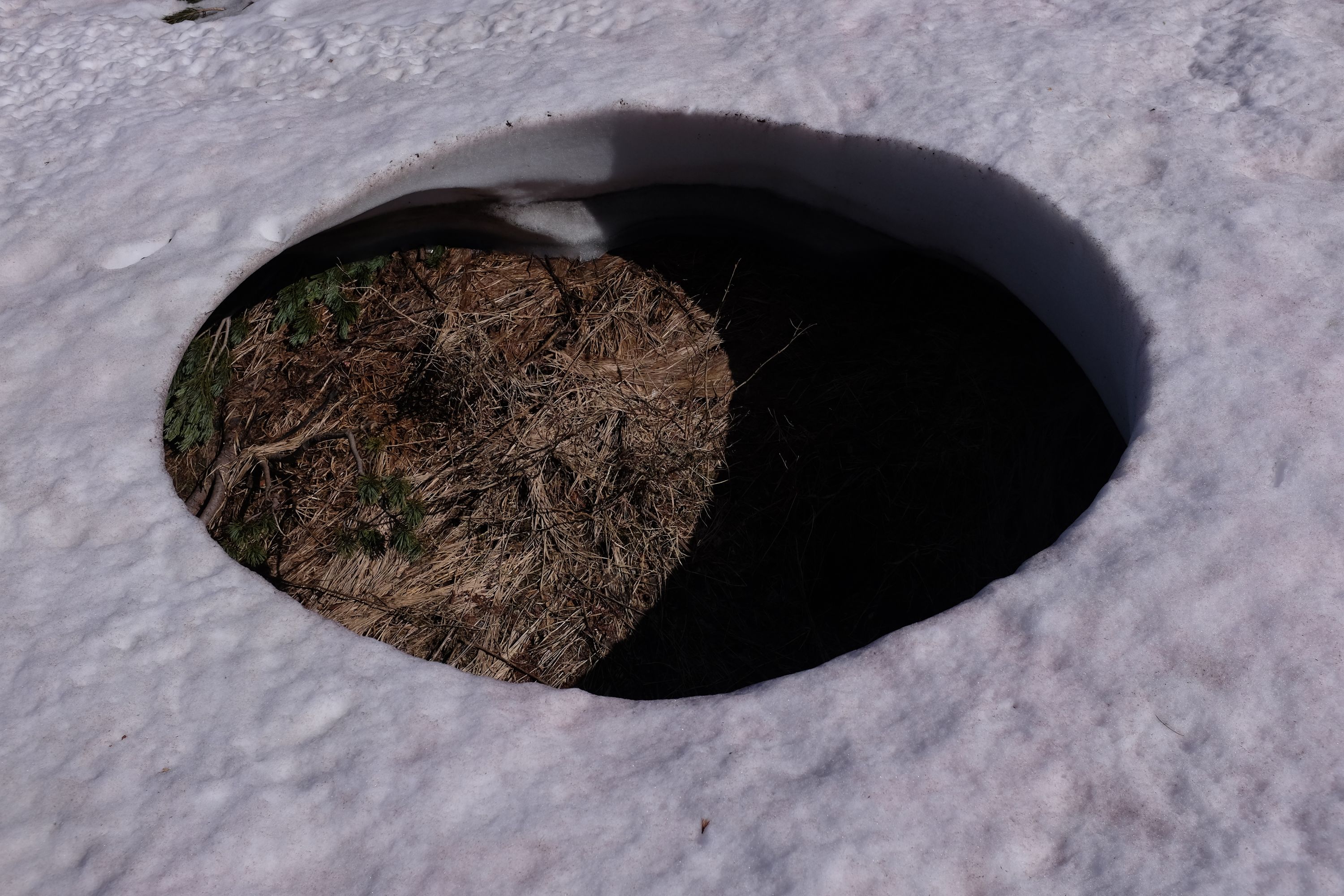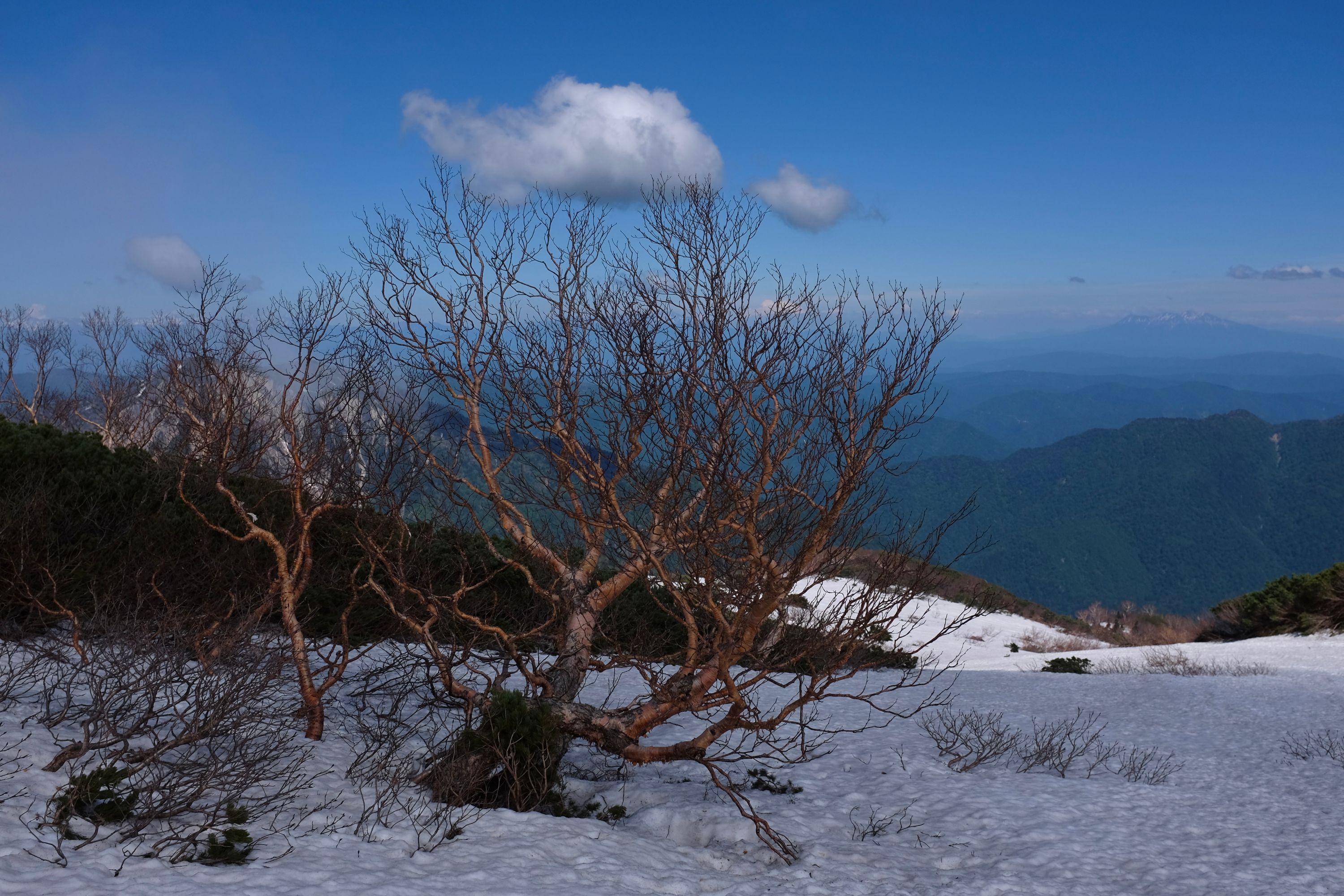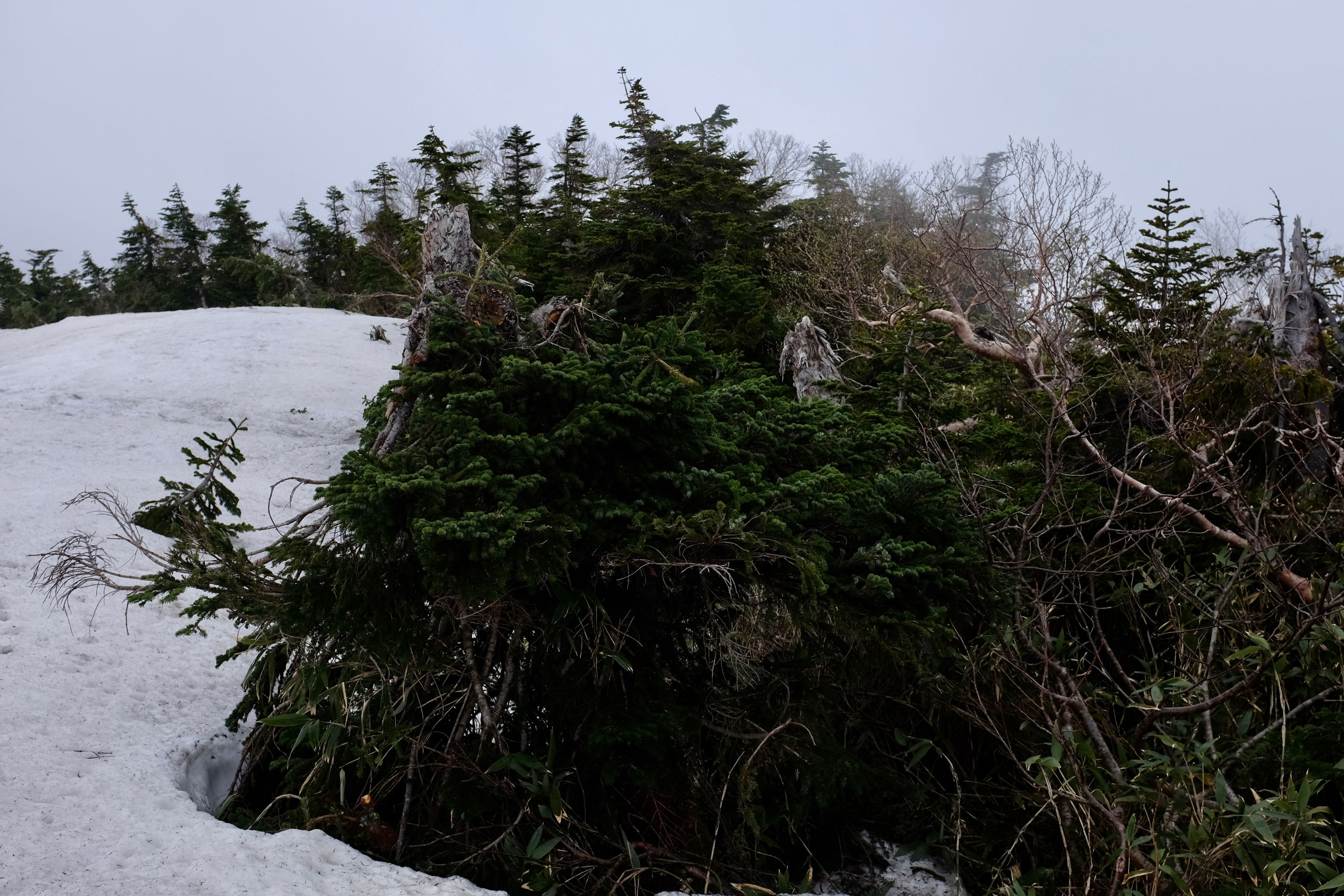 📍 Hakusan National Park, Ishikawa
---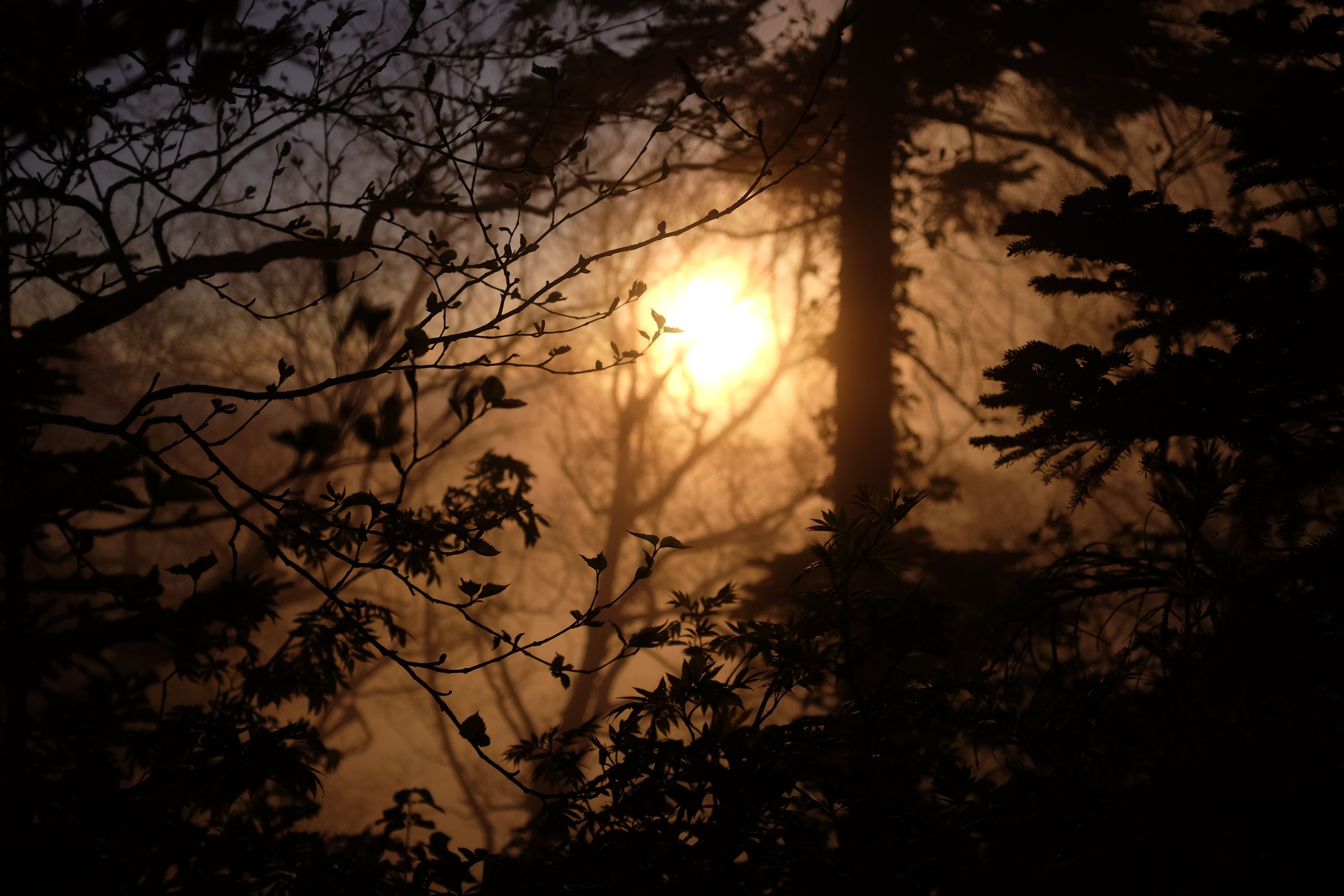 📍 Gomadaira Mountain Shelter, Hakusan National Park, Ishikawa
"Some improvisation was necessary. I […] made the fingers of my right hand as rigid as possible. I would try to stab them into the snow, using them as an axe-head to give myself purchase," Robert Macfarlane wrote in Mountains of the Mind. I remembered his words on the long, lonely, terrifying descent from Hakusan, as I made the fingers of my left hand as rigid as possible, and stabbed them into the snow, using the other to cut steps with my teacup, so I could traverse the mountain's countless June snowfields. The snow held, the ad hoc axe worked, the trees and the bamboo grass came to my aid, and when, after a long day's walk, I hacked and pulled myself from the icy undergrowth to a hut at 1,800 meters, the evening sun lit up the forest like a fireball.
These Walking Dreams
is a visual field diary of a 4,300-kilometer walk from one end of Japan to the other, in the spring and summer of 2017.