Omisaka Trailhead, Mount Iwate →
🌋

Mount Iwate → Appi Plateau, Iwate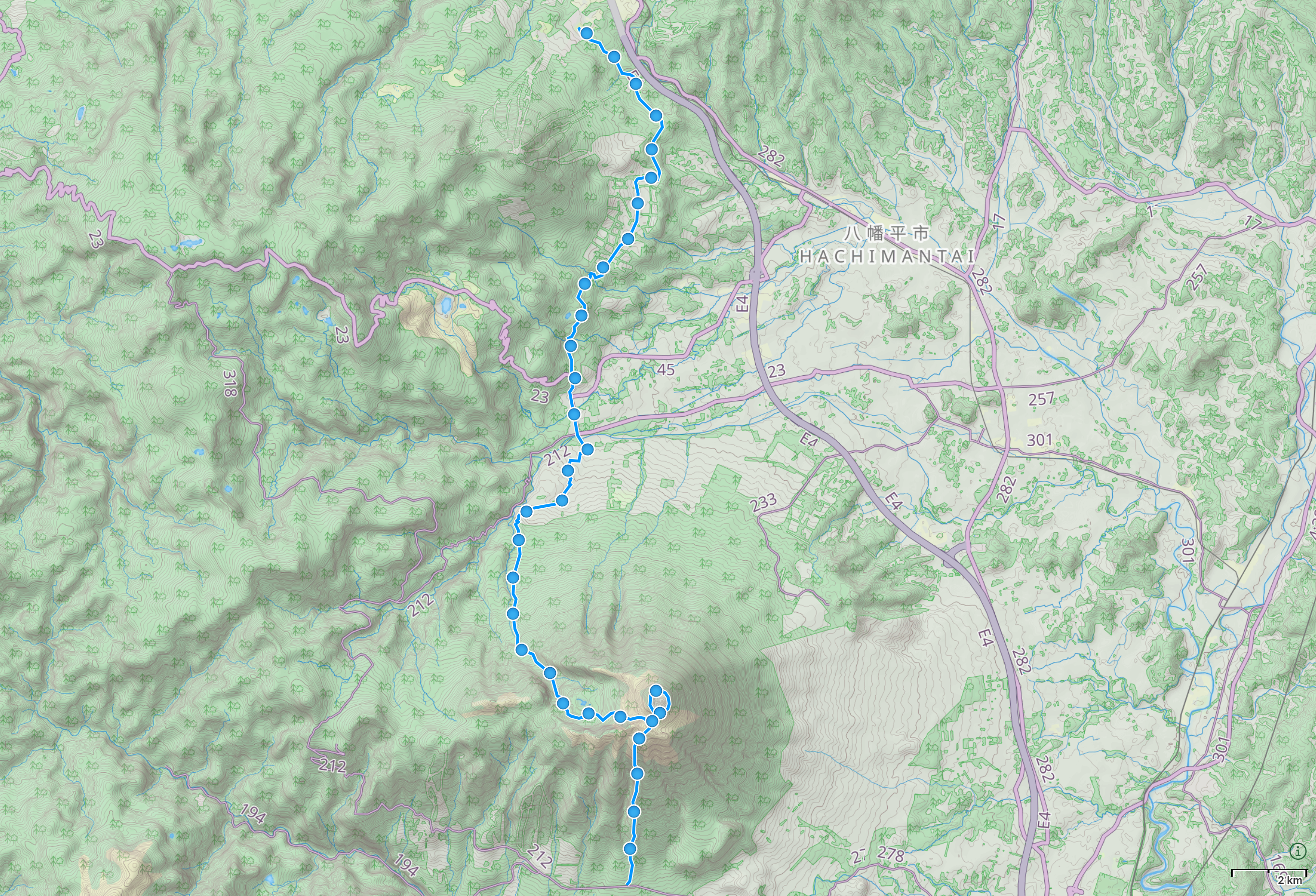 🗺 Open map in GaiaGPS →
---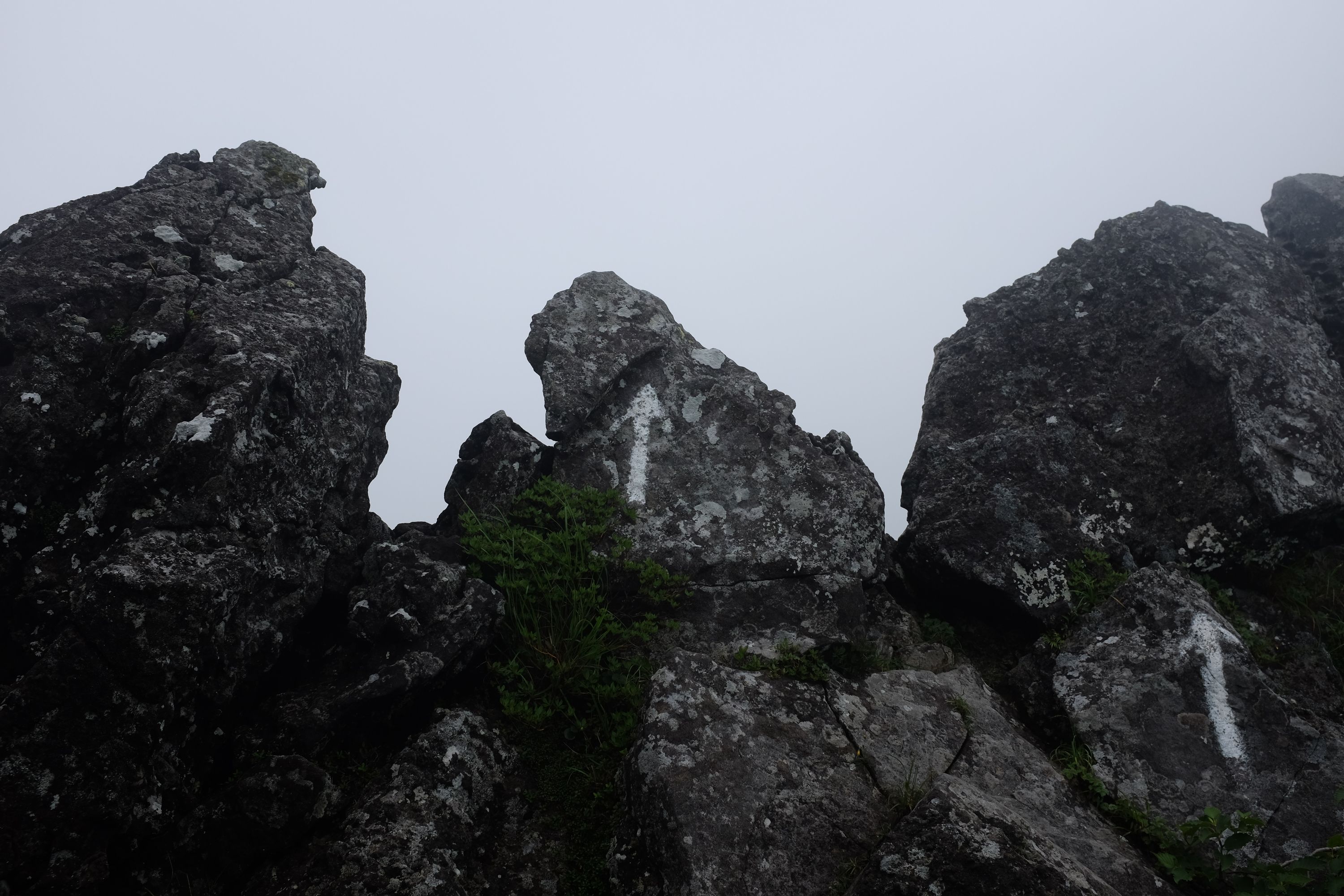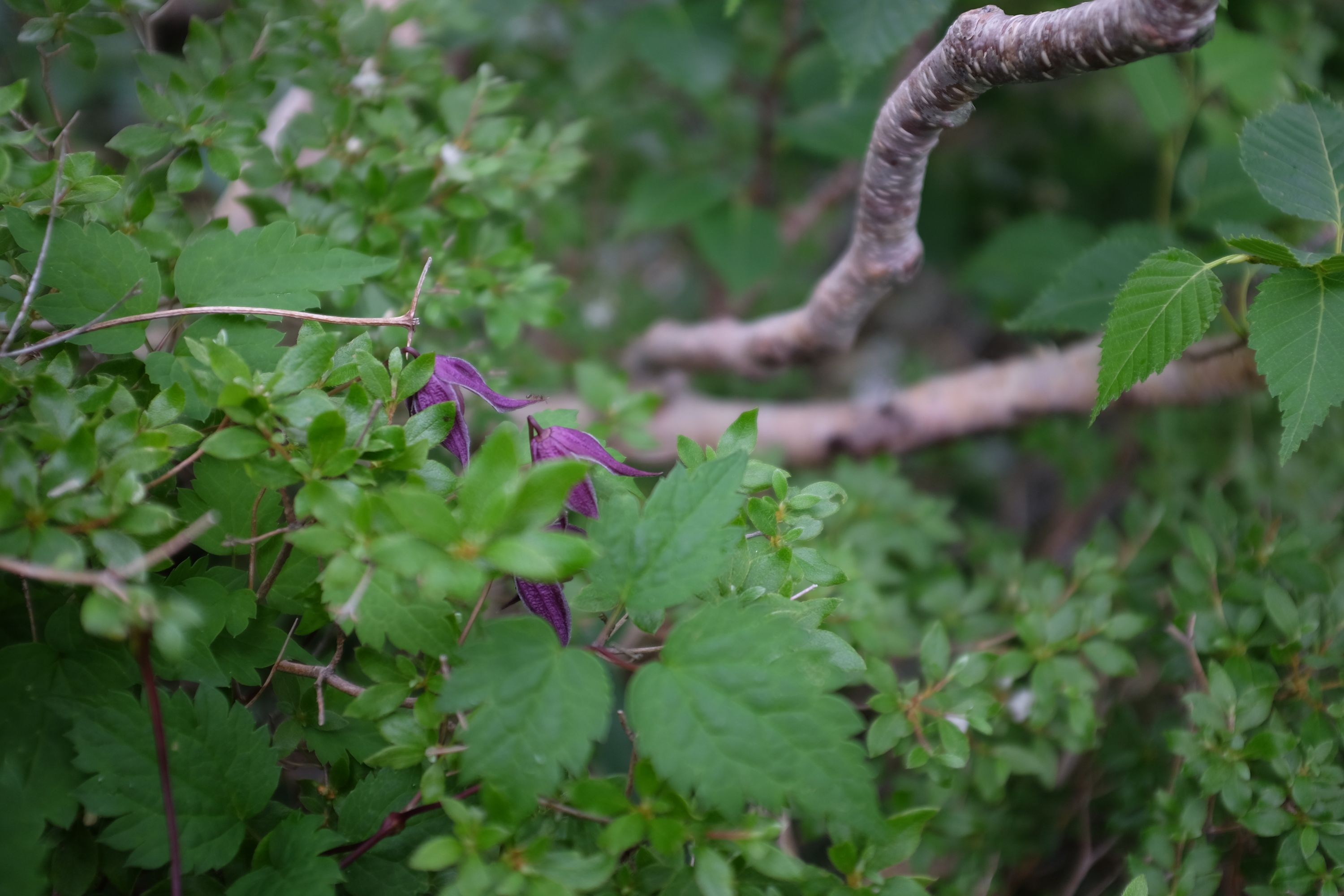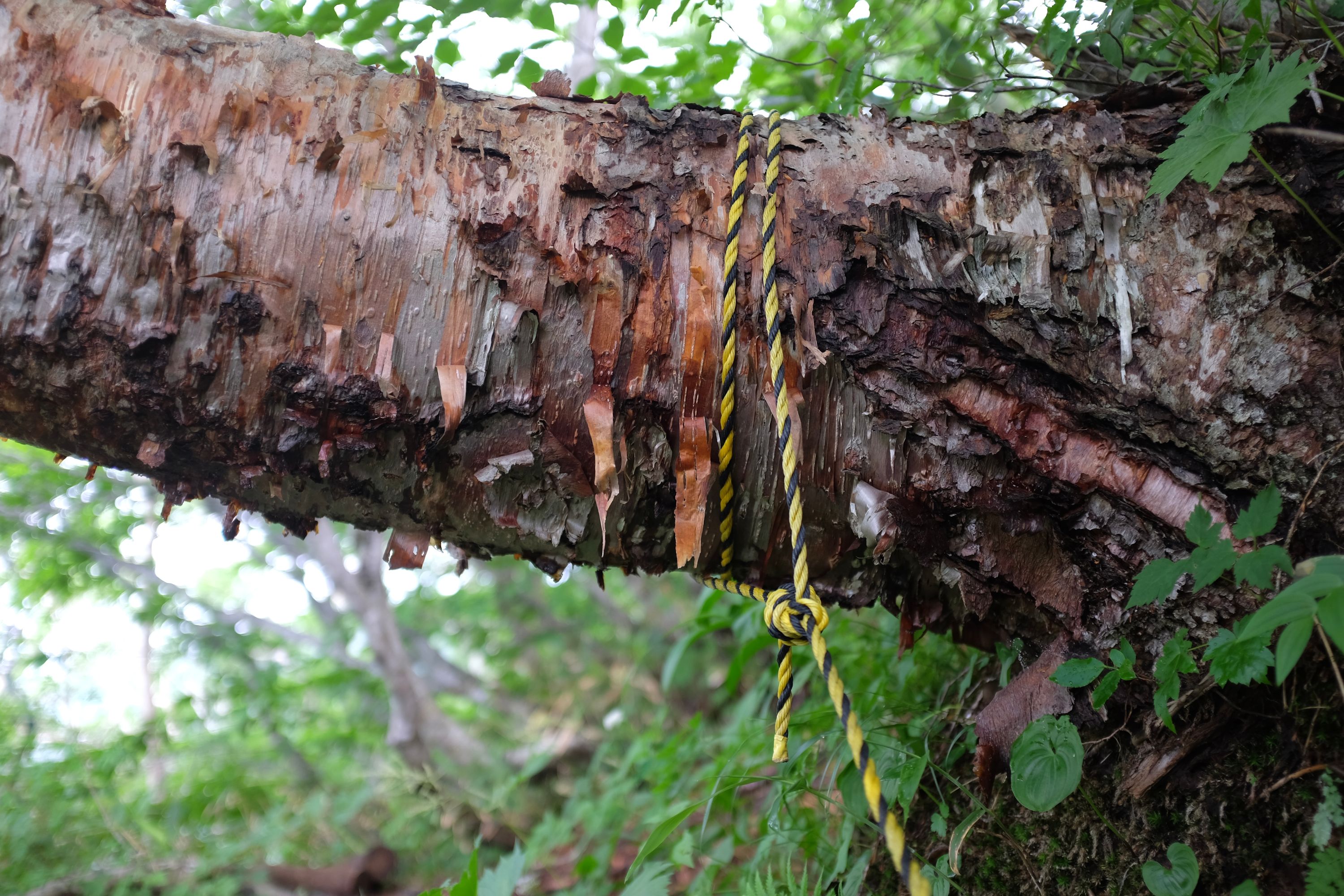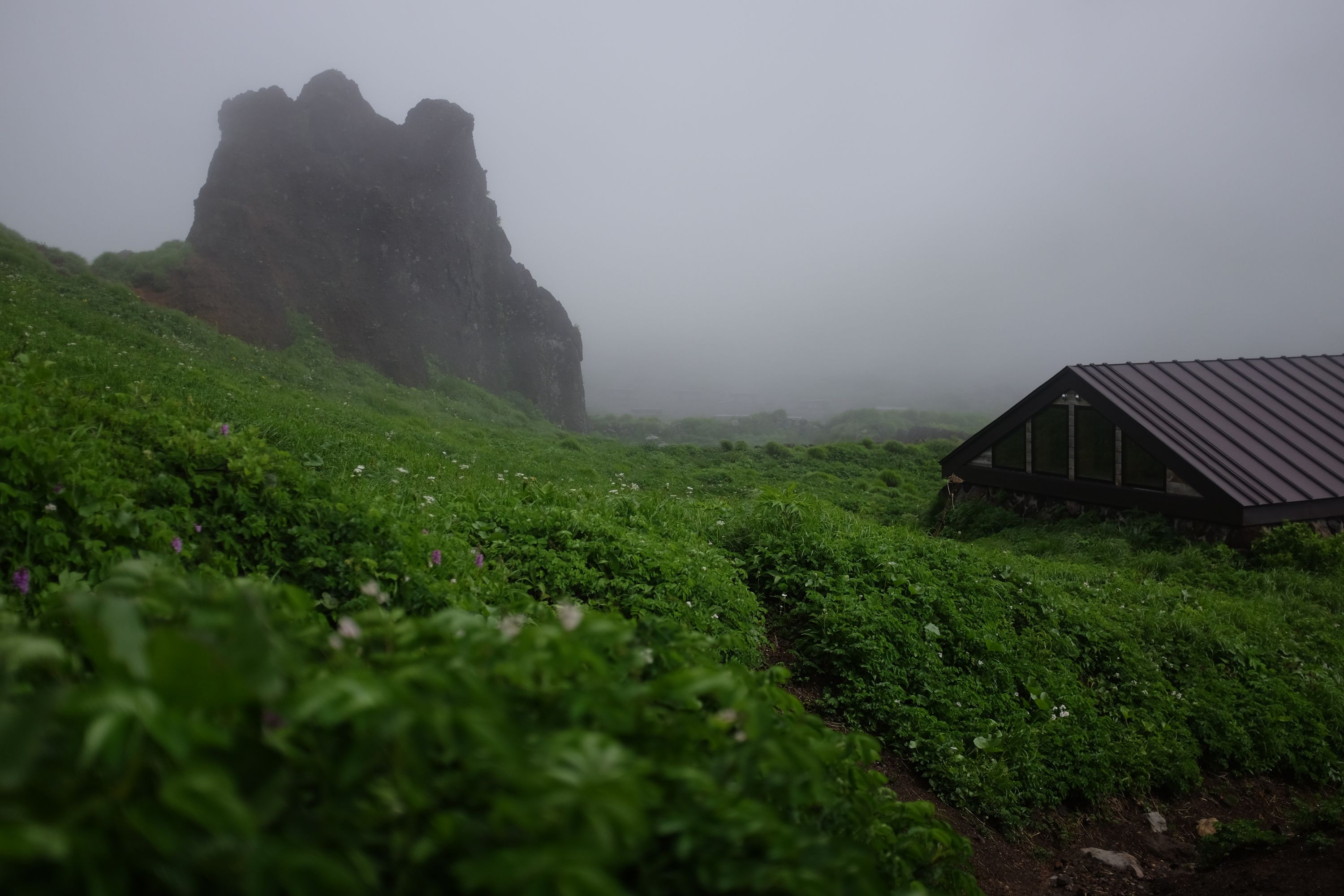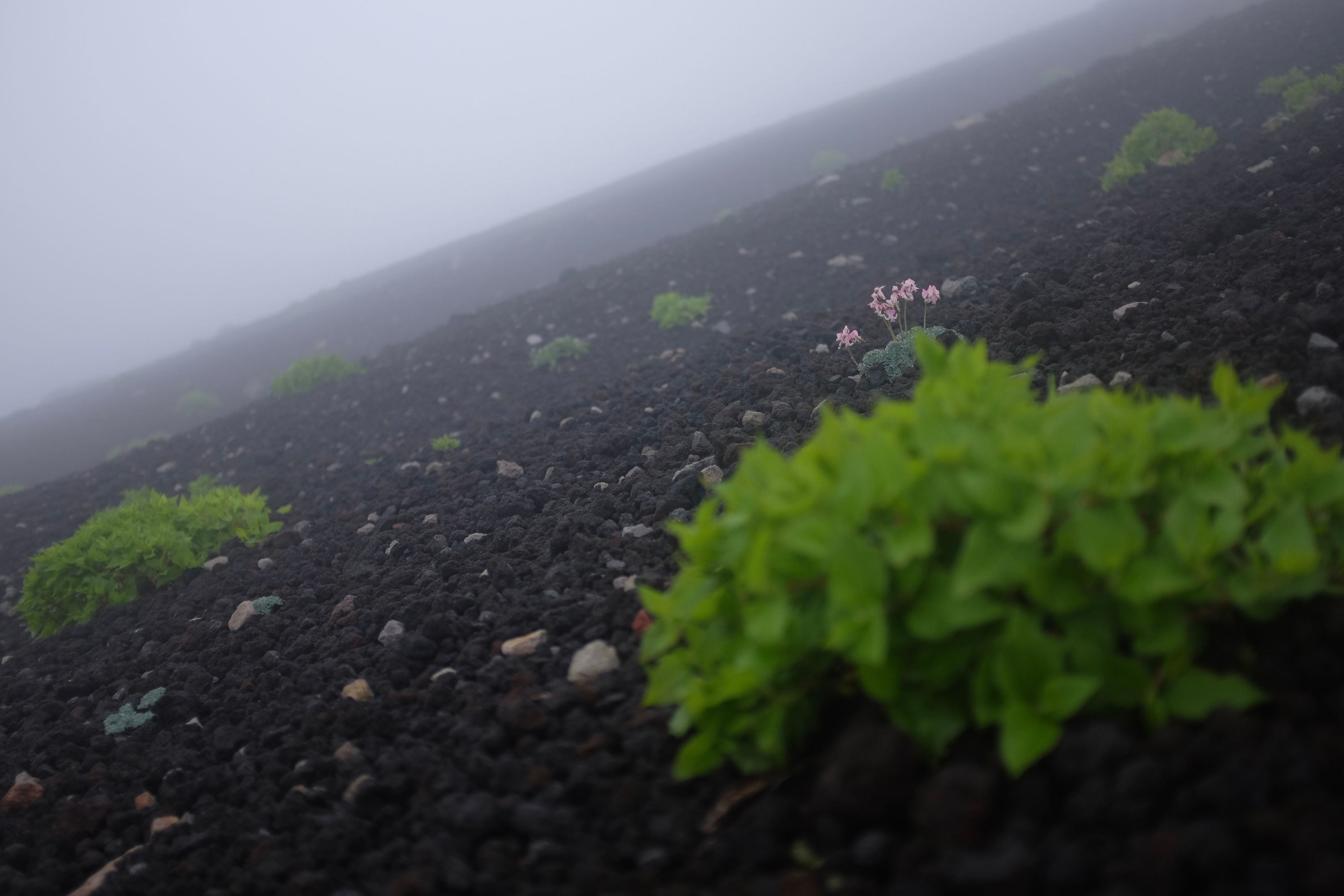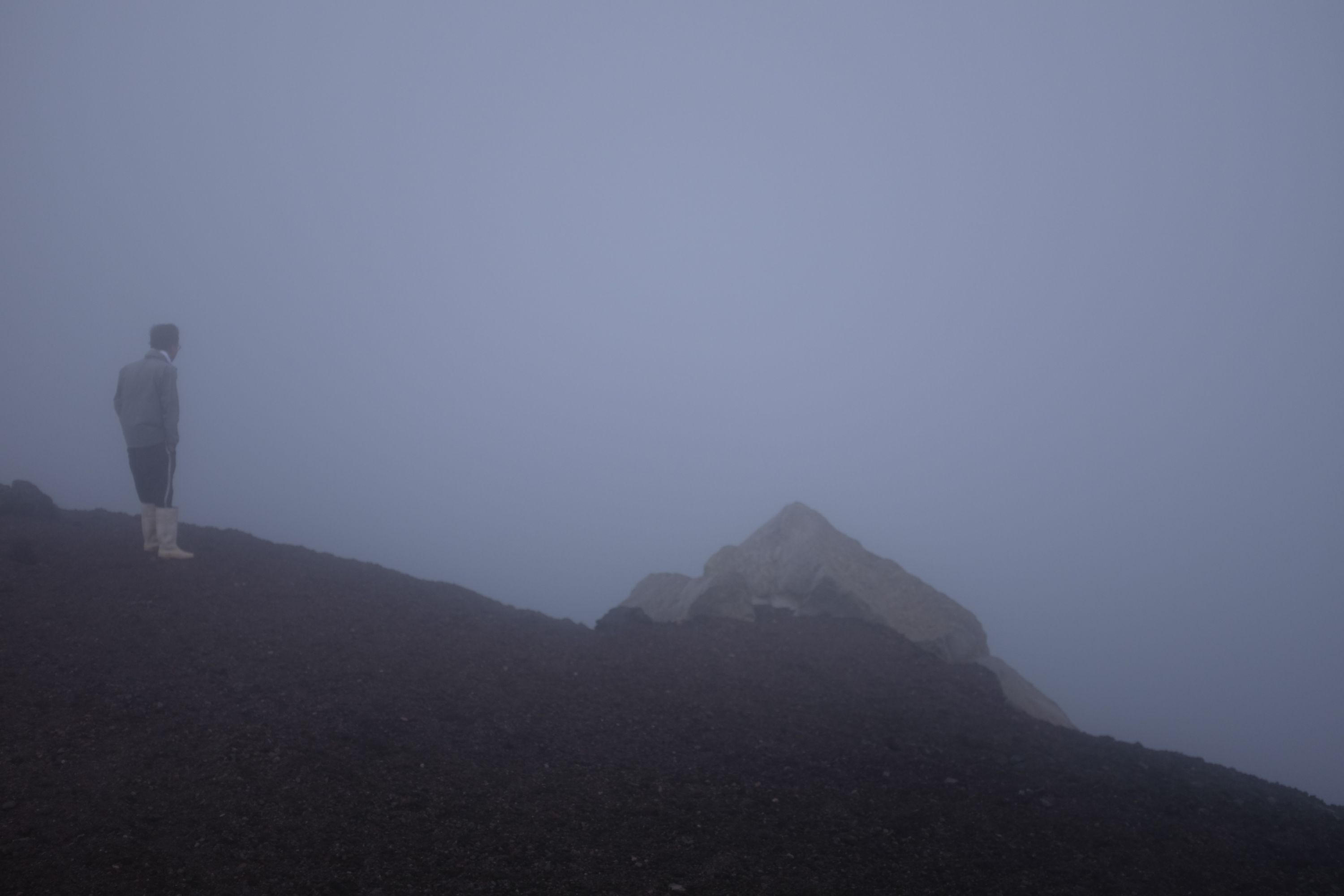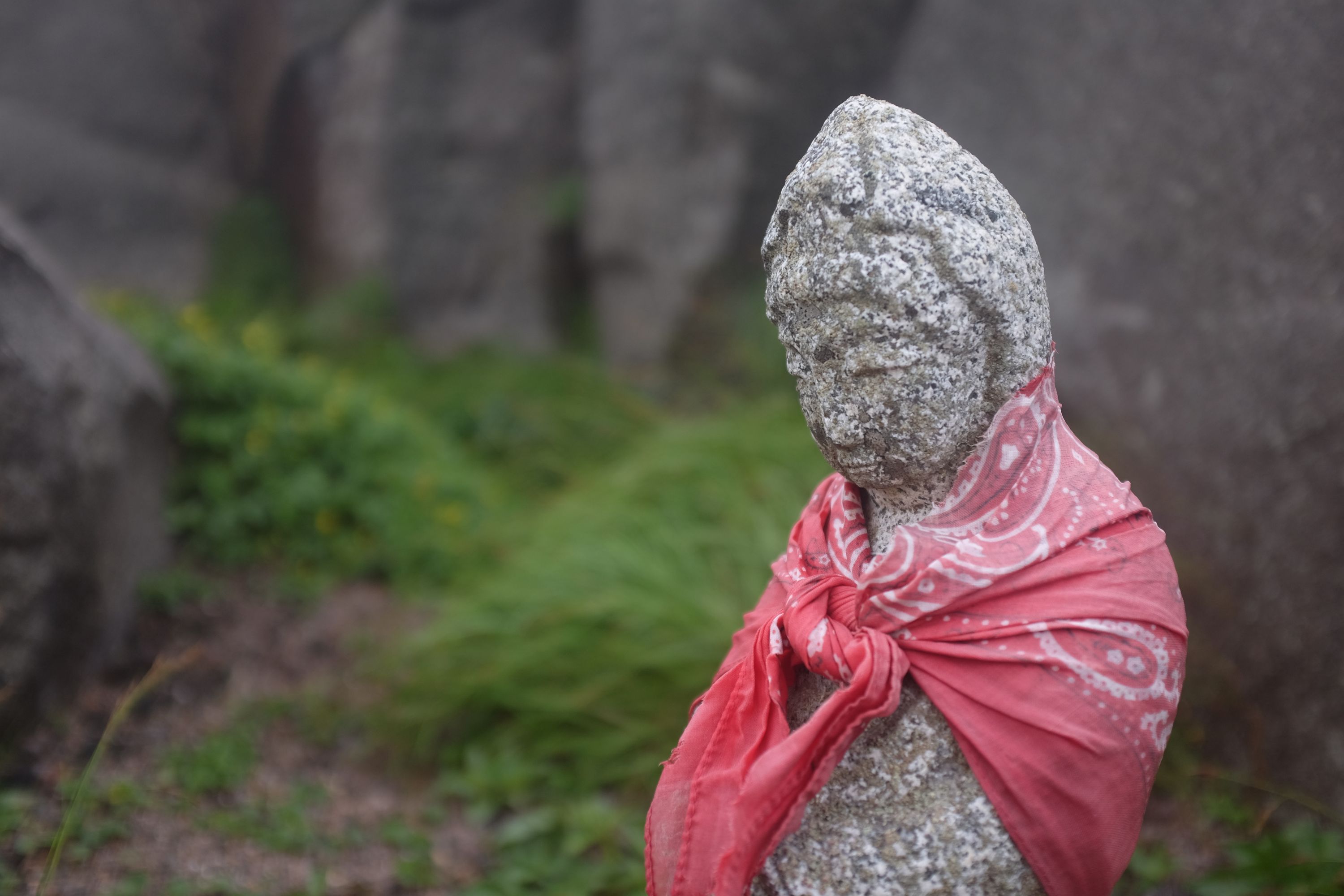 The crater, a red and black land of volcanic scree, was ringed with statues of the Buddha, and when I stepped up to its rim after hours of climbing in the thinning forest, I stepped into a fierce wind blowing from the northwest, and I was inside the sky, tugged by the violent gusts like a Cessna. Gaps in the racing clouds would reveal the end of Tōhoku, and I stood by the pink dots of komakusa in bloom, then bounded down the volcano, past streams running with hot, turquoise water, north, to the sea.
---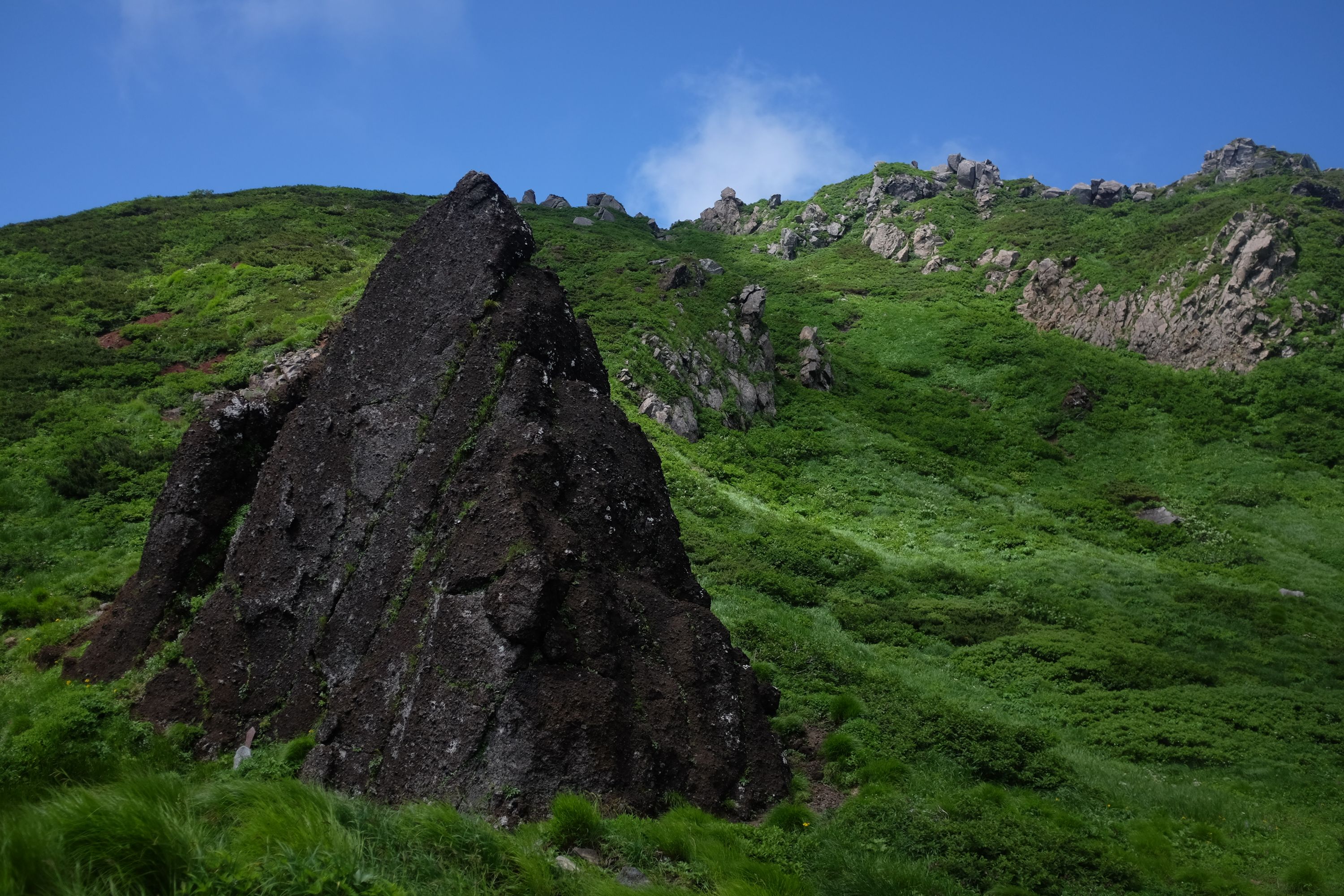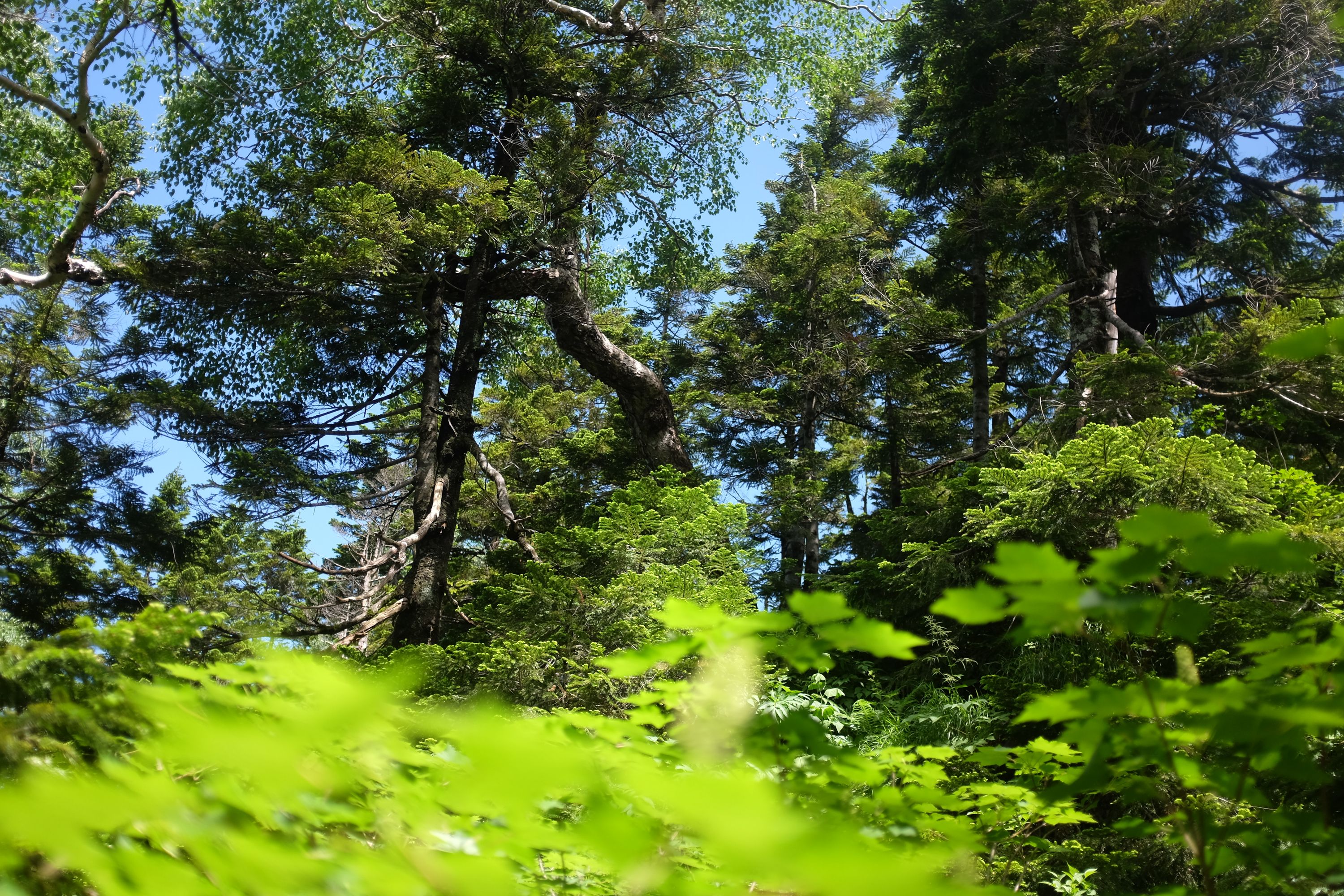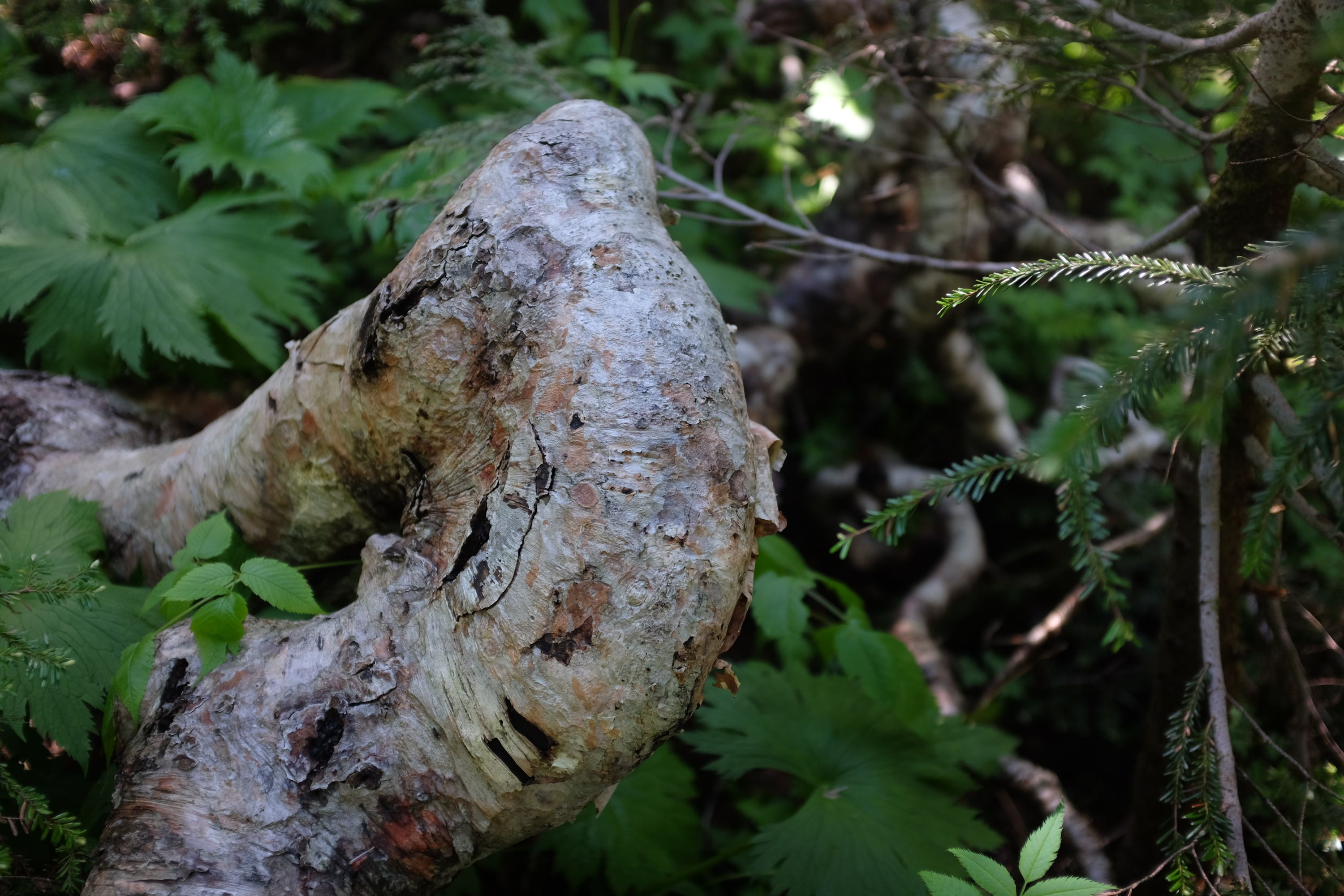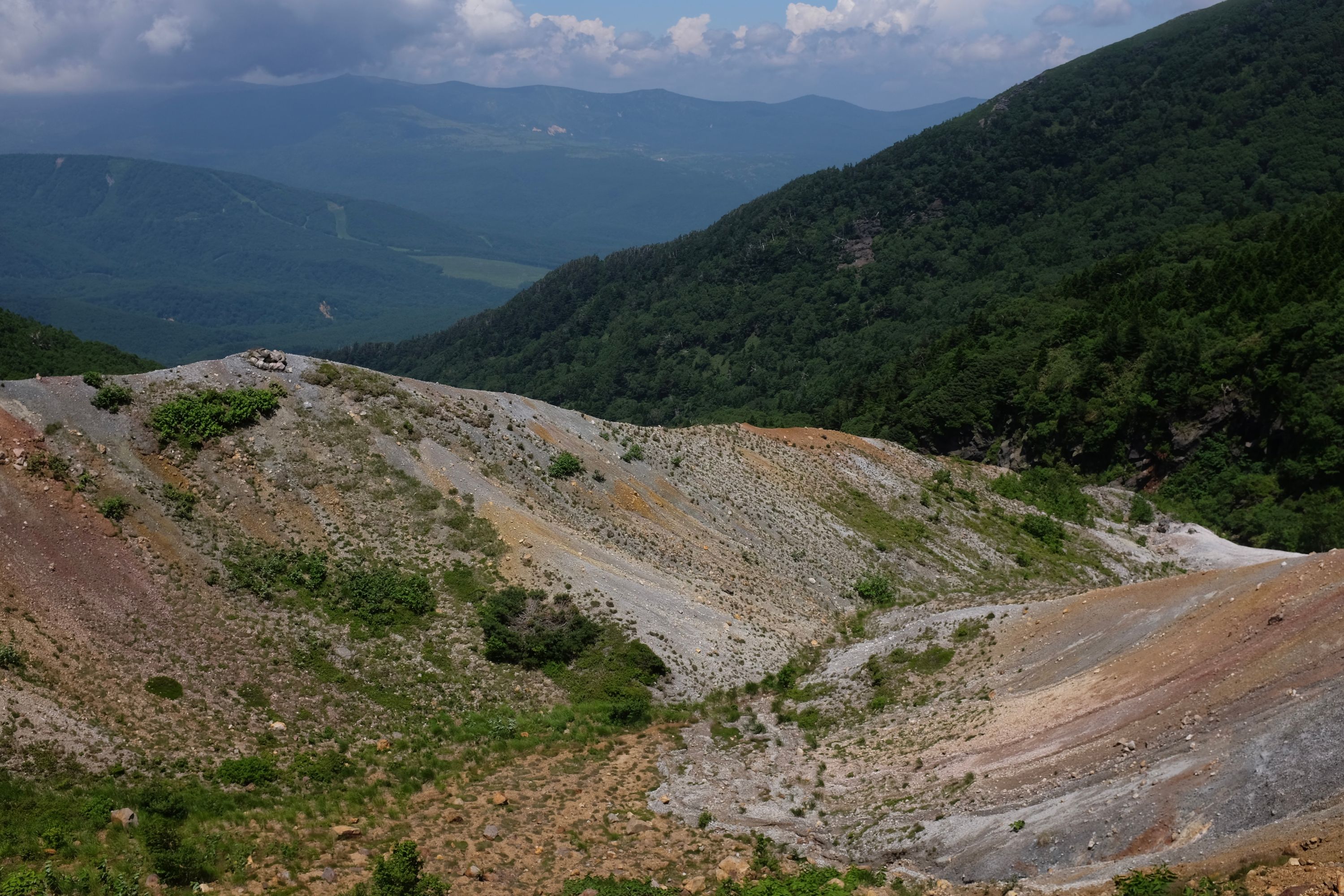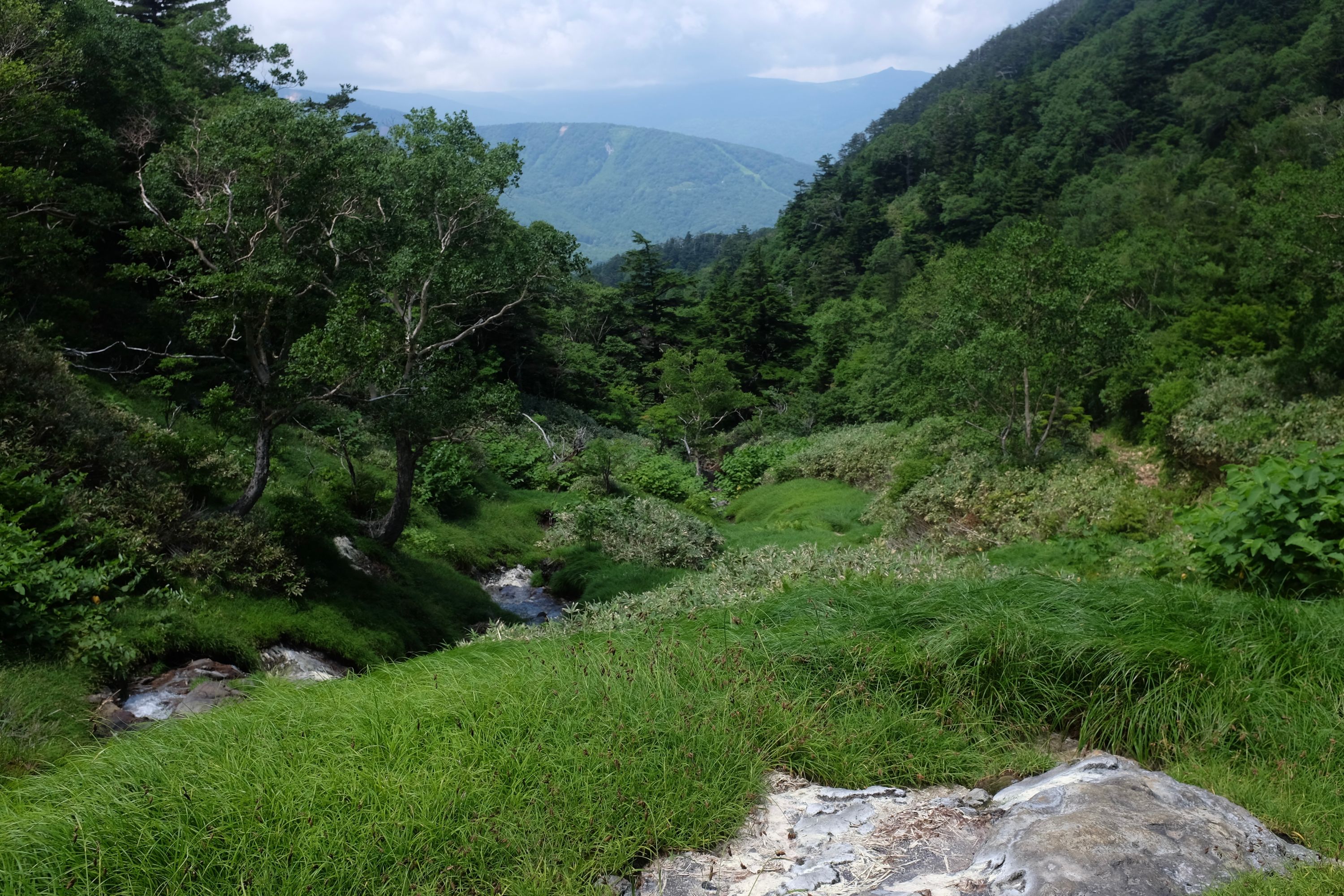 📍 Mount Iwate
---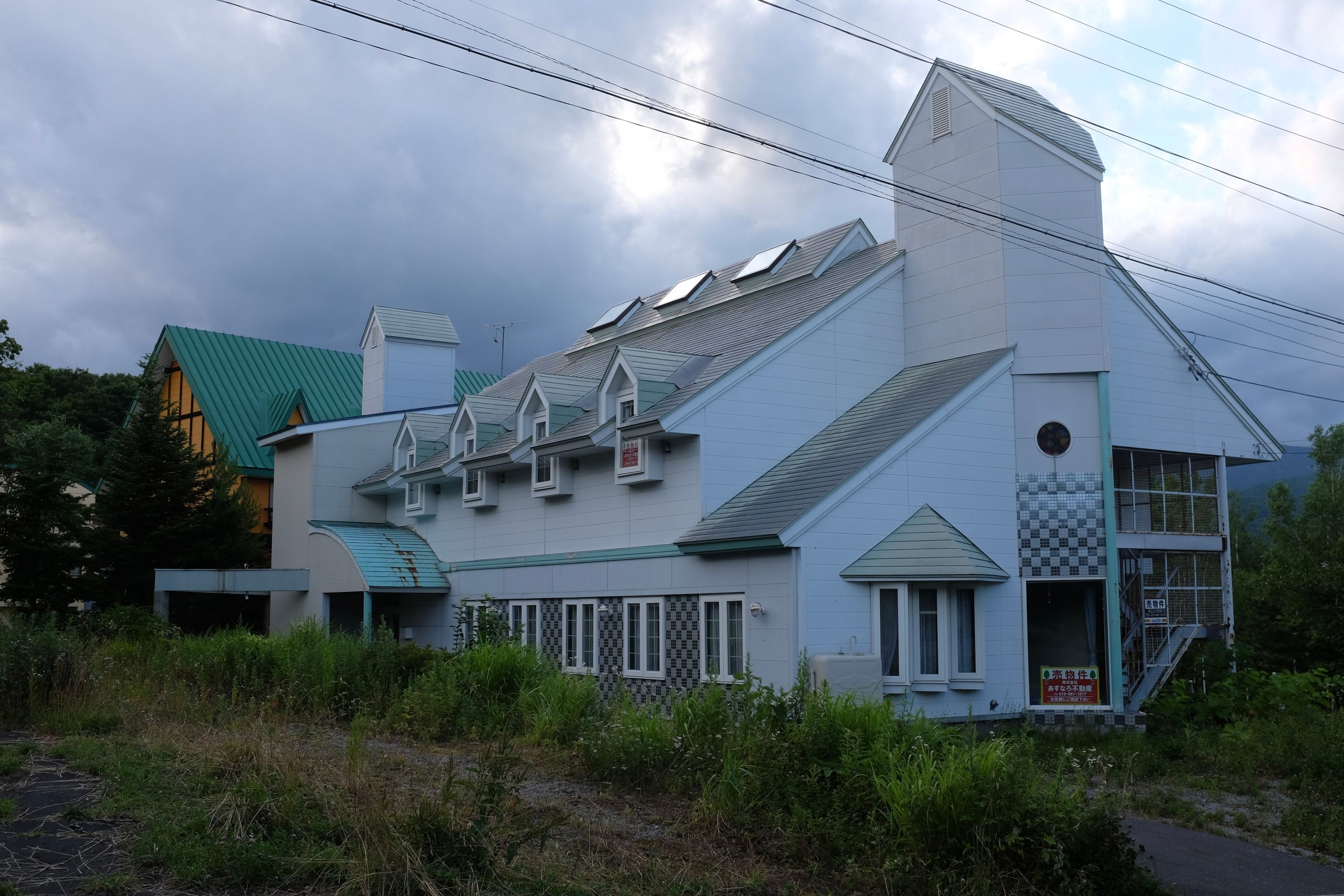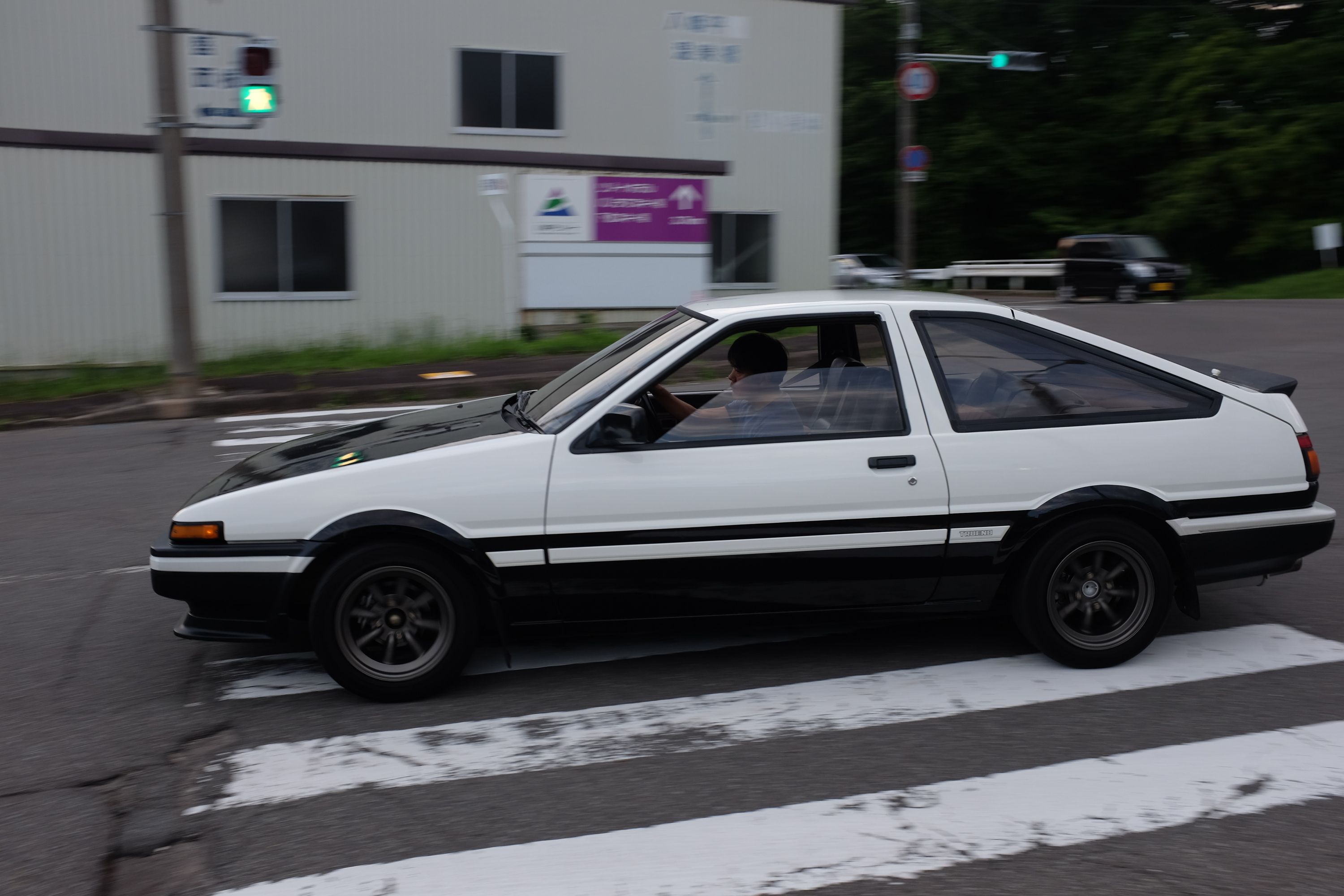 📍 Matsuo, Iwate
They're still around, the old black and white Hachi-Rokus, trumpeting down the back roads and mountain passes of Japan, heroic battles against rust in this wet land, they're over 30 now, edging into classic car territory, but they're treated with racing gloves instead of kid gloves, as they should be, and they will be gone, and the new Hachi-Rokus will take their place, on the back roads, down the mountain passes.
---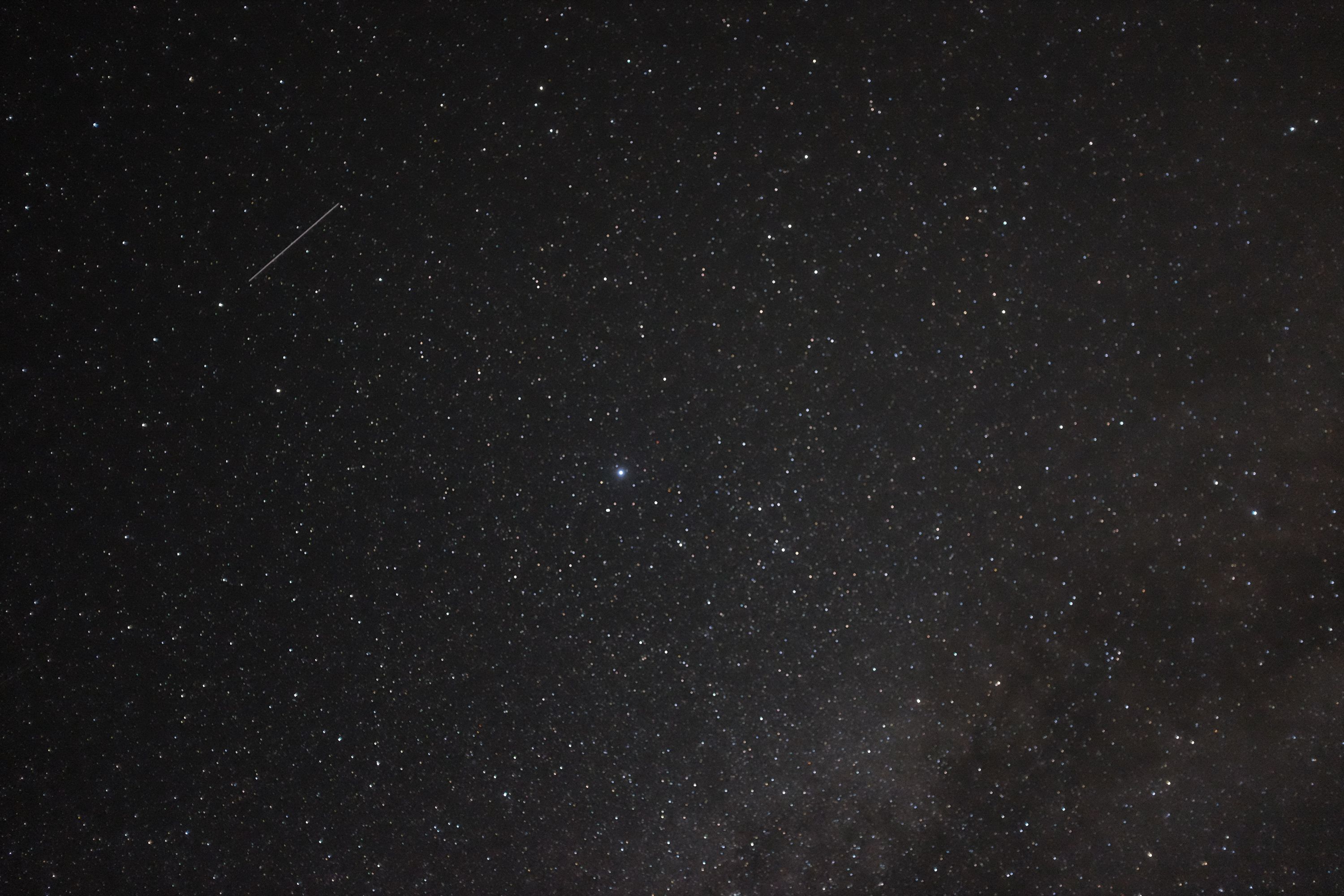 📍 Appi Plateau, Iwate
These Walking Dreams
is a visual field diary of a 4,300-kilometer walk from one end of Japan to the other, in the spring and summer of 2017.