Live
A walk around all of Japan
On September 15, 2023, I left Wakkanai, Hokkaido, to begin the third and final stage of my walk around all of Japan, a journey I started in 2017 and continued in 2022.
My goal is to reach Cape Irizaki on Yonaguni, Okinawa, the westernmost point of Japan.
Current location: Nariwa, Okayama (December 1, 2023)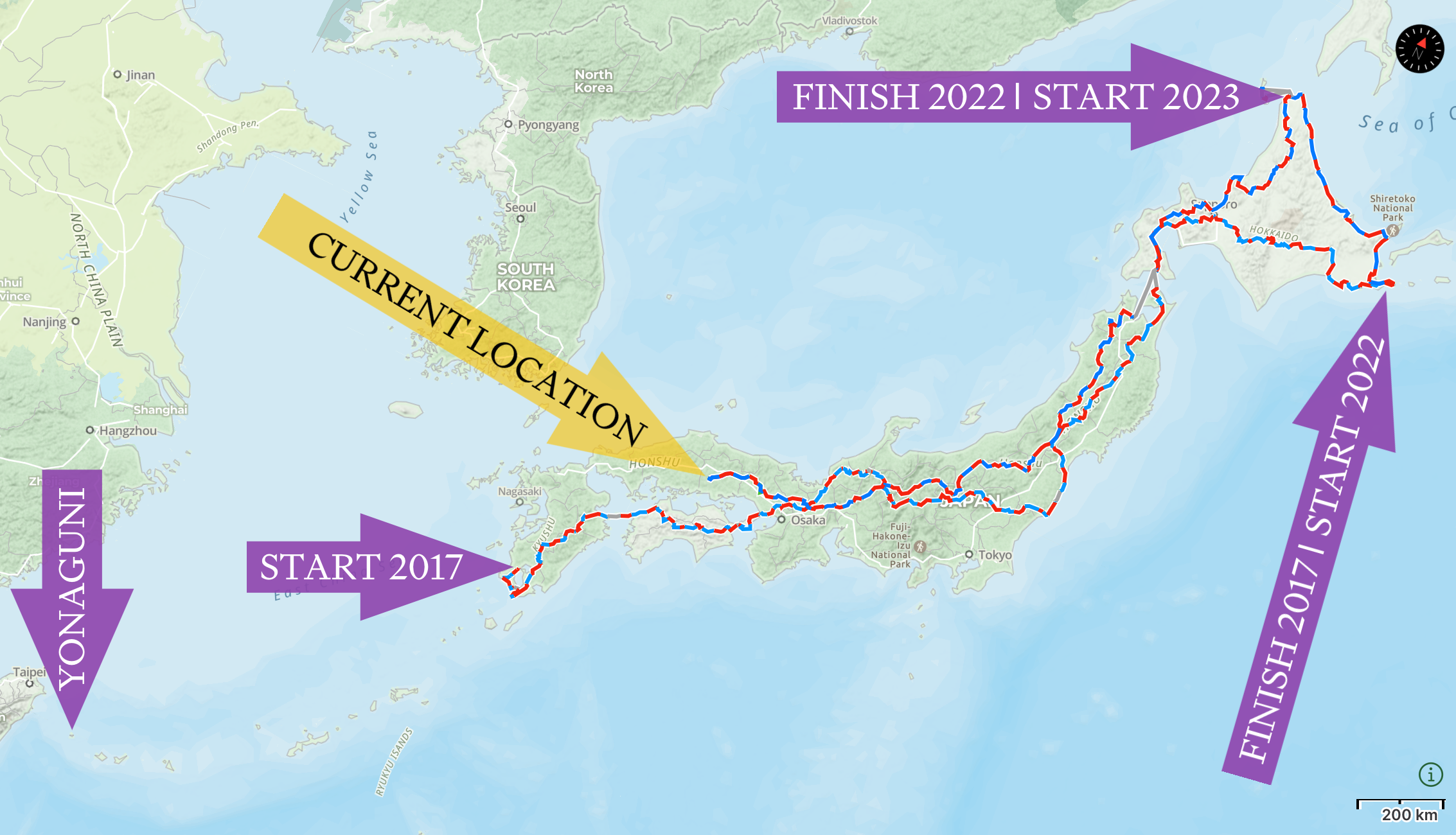 With the exception of ferries between islands, I will walk every step of the way on a route that will continue to be largely improvised.
First, I will walk back south-west to Kagoshima, where I started in 2017, but on a different route, then I will travel on along the Ryūkyū Islands until I reach the last island in the chain, Yonaguni.
You can follow on Glass for photos from the road and sign up to the I 💜 Wasting Ink Mailing List for a monthly dispatch.
---
I'm keeping a visual field diary from the walk on my Glass page:
If you don't use Glass, which is a members-only photography website that you have to pay for, you can bookmark my Glass URL and refresh it when you want to catch up on my latest photos. You can also add it to your RSS reader.
Every month I send a dispatch from the walk to the I 💜 Wasting Ink Mailing List. Sign up if you want to receive them:
Plain text, no tracking, instant unsubscribe.
---
Read about the 2017 and 2022 stages of my walk around Japan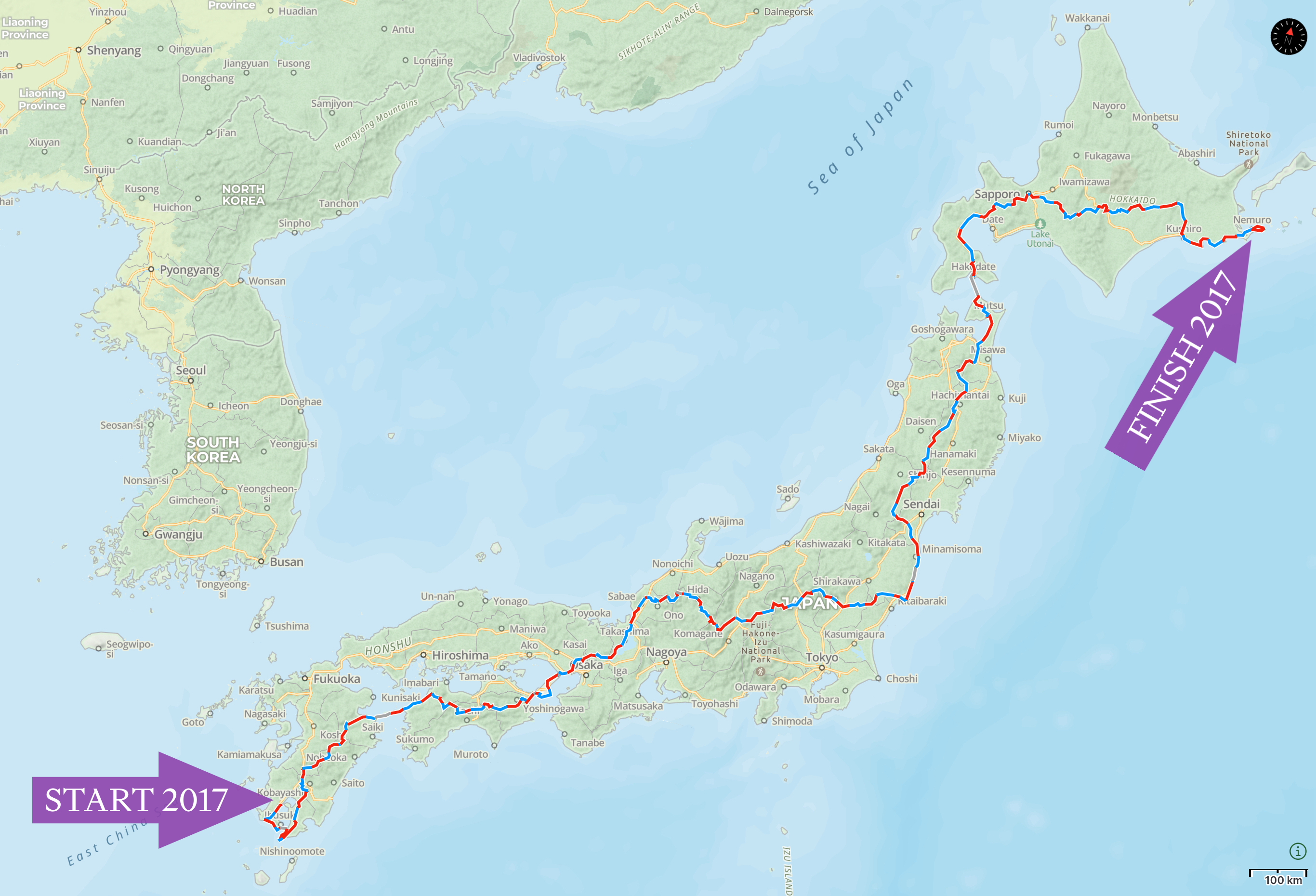 I began my walk on April 13, 2017, in Kagoshima, the southernmost big city in Japan. I walked due north-east for four months until August 21, 2017, when I reached Nemuro, Japan's easternmost city.
These Walking Dreams is the visual field diary I kept from Kagoshima to Nemuro. It has more than 1,000 photos from this 4,300-kilometer walk through Japan, and an entry for most of its 131 days.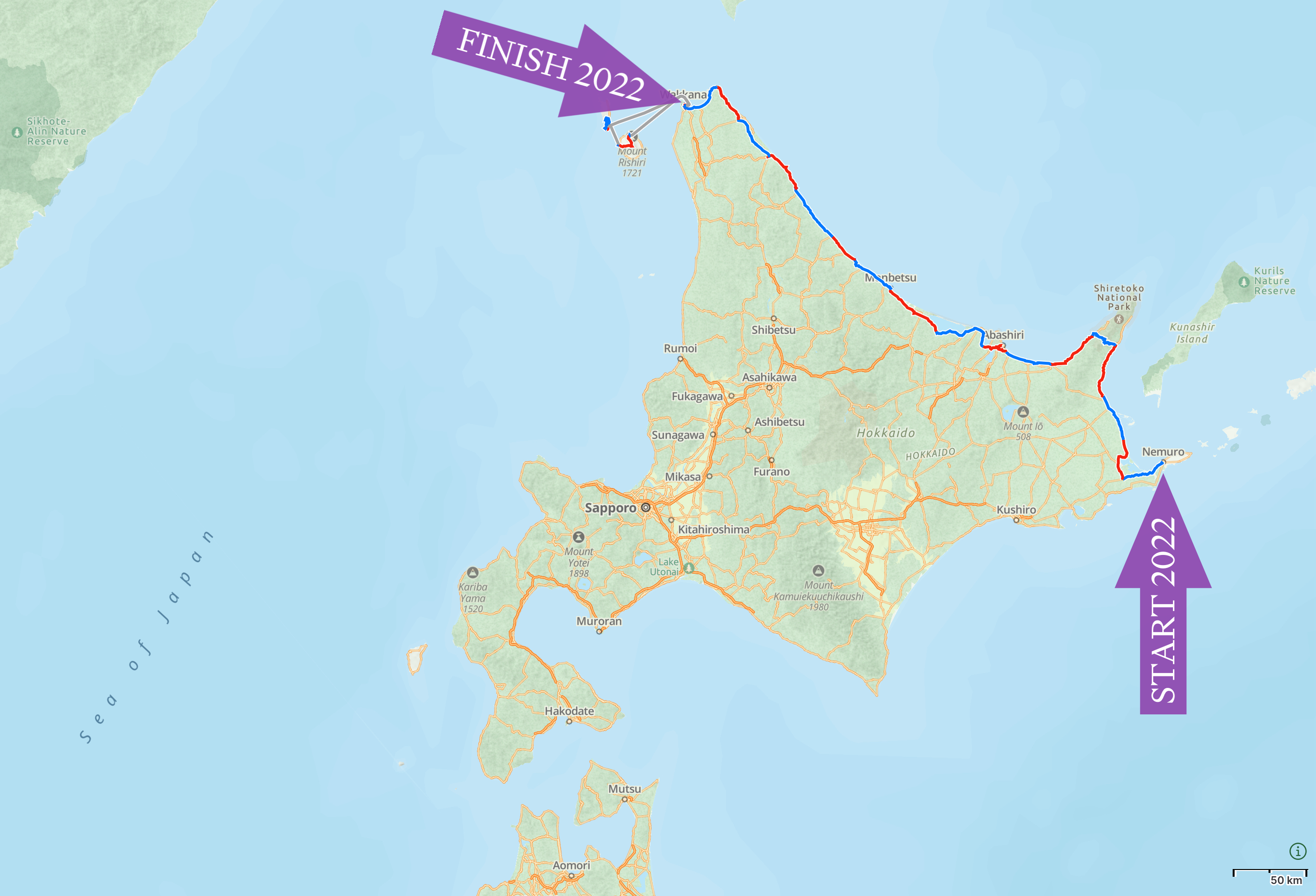 Five years later, on August 22, 2022, I walked on from Nemuro to Wakkanai, Japan's northernmost city, reaching it on September 14, 2022.
Human Again is a series of three longer illustrated dispatches I wrote about this 640-kilometer walk along the shores of the Sea of Okhotsk.
On September 15, 2023, I walked on from Wakkanai to go back to Kagoshima, and from there to Yonaguni, Okinawa, the westernmost point of Japan. I should arrive around April 2024, one continuous calendar year after leaving Kagoshima in April 2017.
Buy my book about another walk in Japan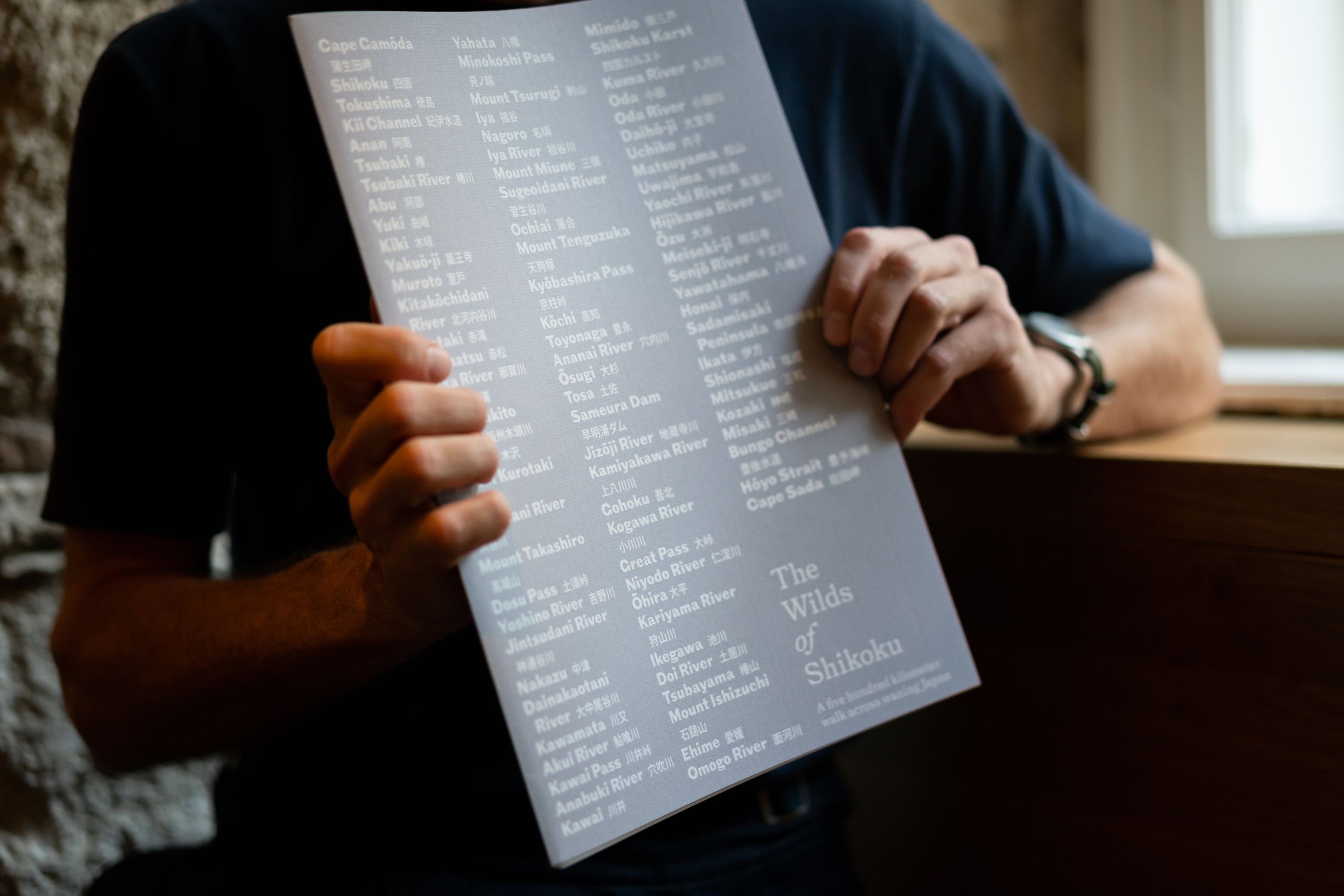 The Wilds of Shikoku is my book about a five hundred kilometer walk across Shikoku, the smallest of Japan's four main islands, in January and February 2019. It was a separate journey from my walk around all of Japan. You can read the first chapter here.
It's a slim, very large, beautifully produced picture book that also contains a removable watercolor map of Shikoku. The book is published in an edition of 500 hand-numbered, unbound, softcover copies, with hand-screened covers, and it is available for purchase in my shop.