Namegawa, Ehime →
📍

Kuromori Pass → Kasagata, Ehime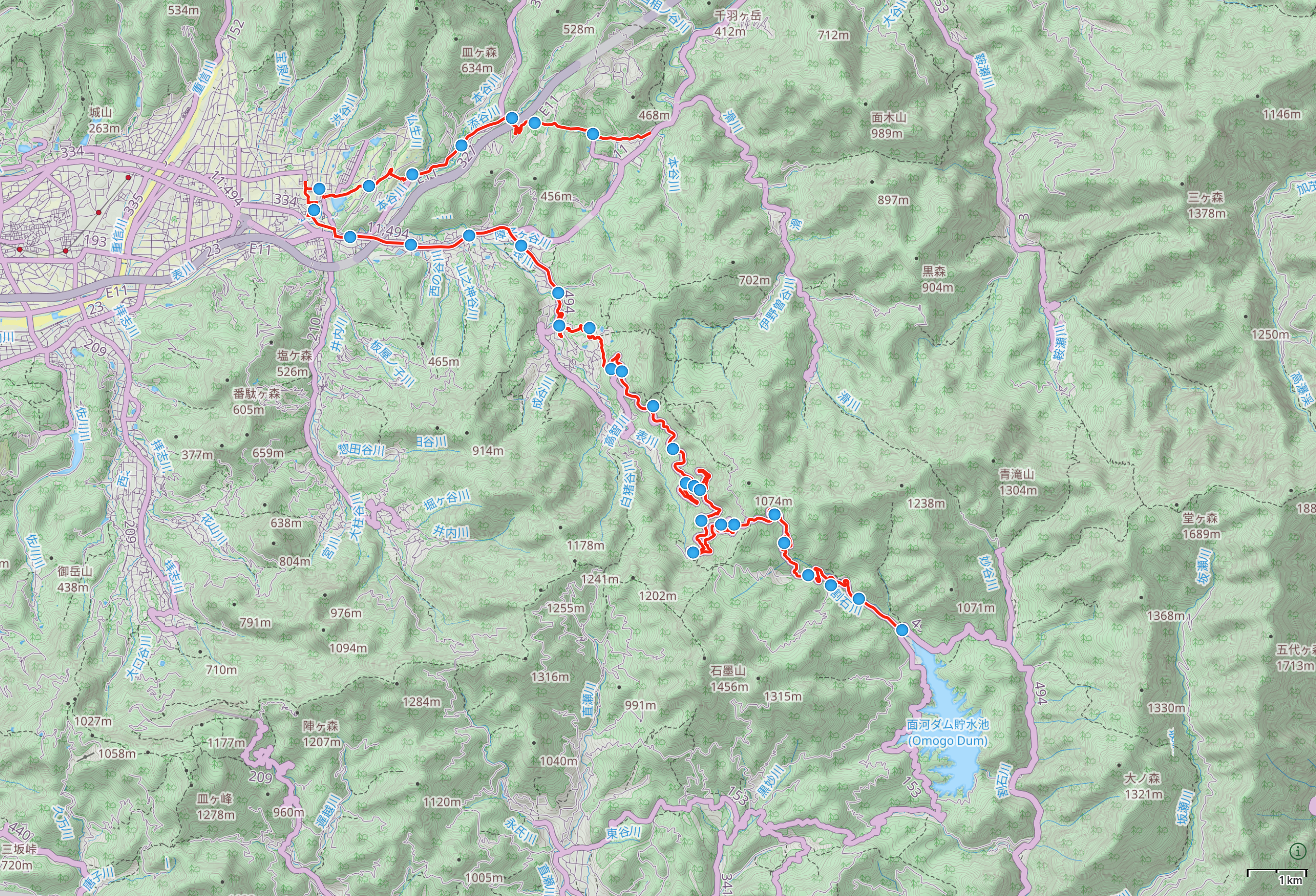 🗺 Open map in GaiaGPS →
---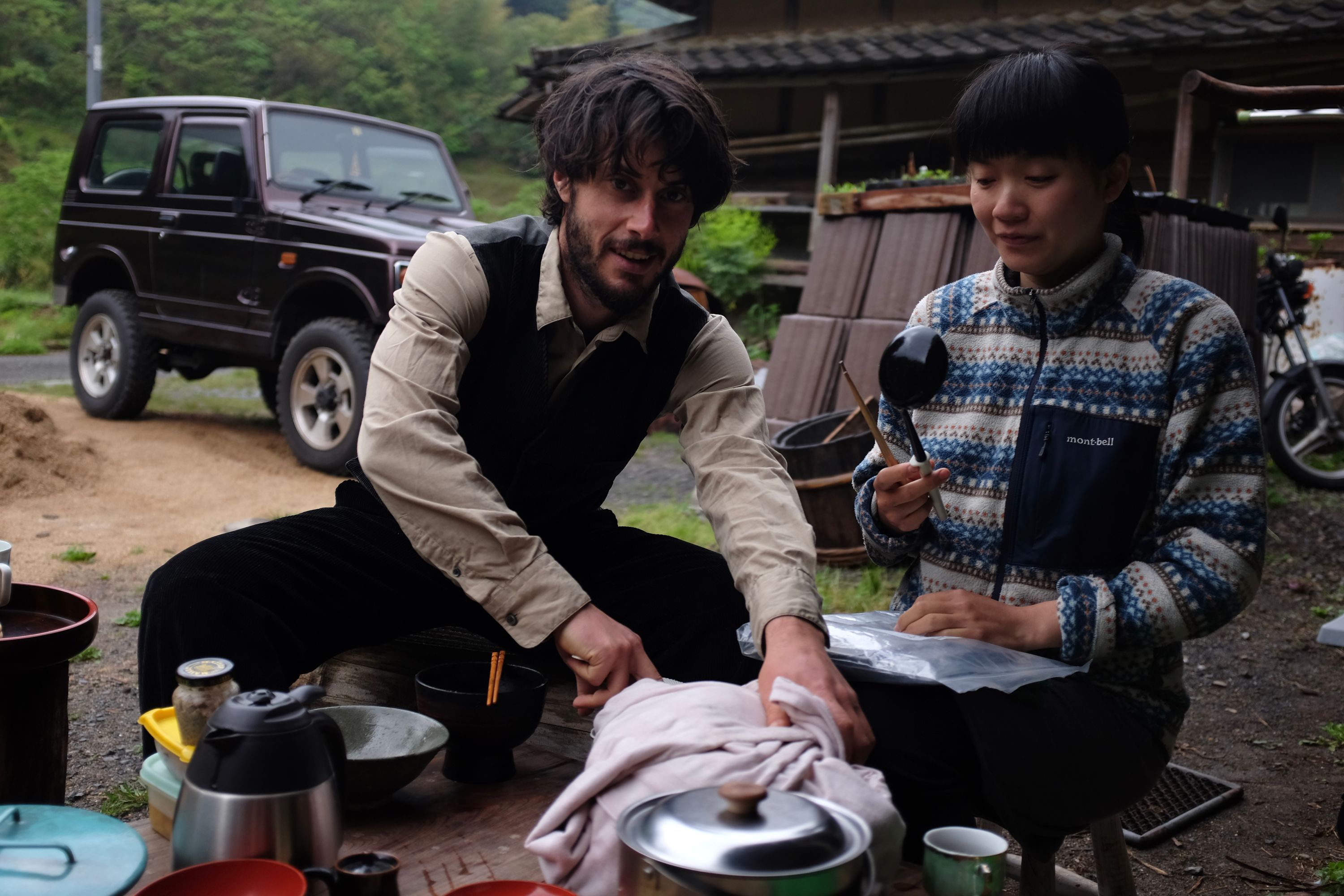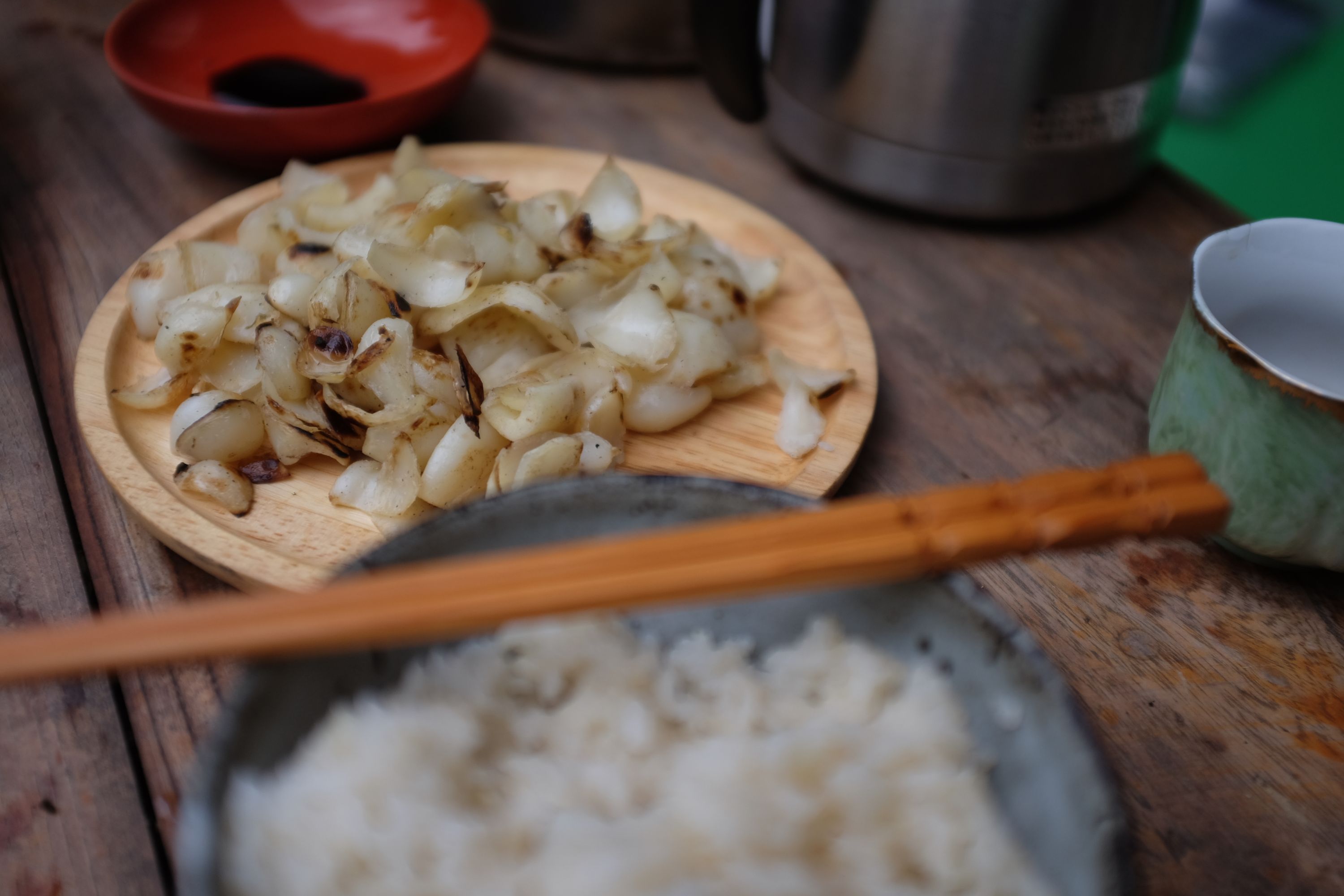 📍 Namegawa, Ehime
"Life in the city is hell," Simon said, and he couldn't be accused of not walking the walk. A carpenter from France, he was restoring the empty village house he had moved into with Saori, his wife, in the cold mountains above Matsuyama. She was a Hokkaido girl, and her grandmother, who had sent her the yurine lily bulbs we were having for breakfast, was from even farther: she had grown up in Karafuto Prefecture, known since 1945 as Sakhalin Island, Russia. We sat outside — water a pipe from a mountain stream — we ate our rice with Hokkaido chopsticks carved with Ainu motifs, and I admired them for choosing the hard, beautiful life that the country around them has been abandoning for decades.
---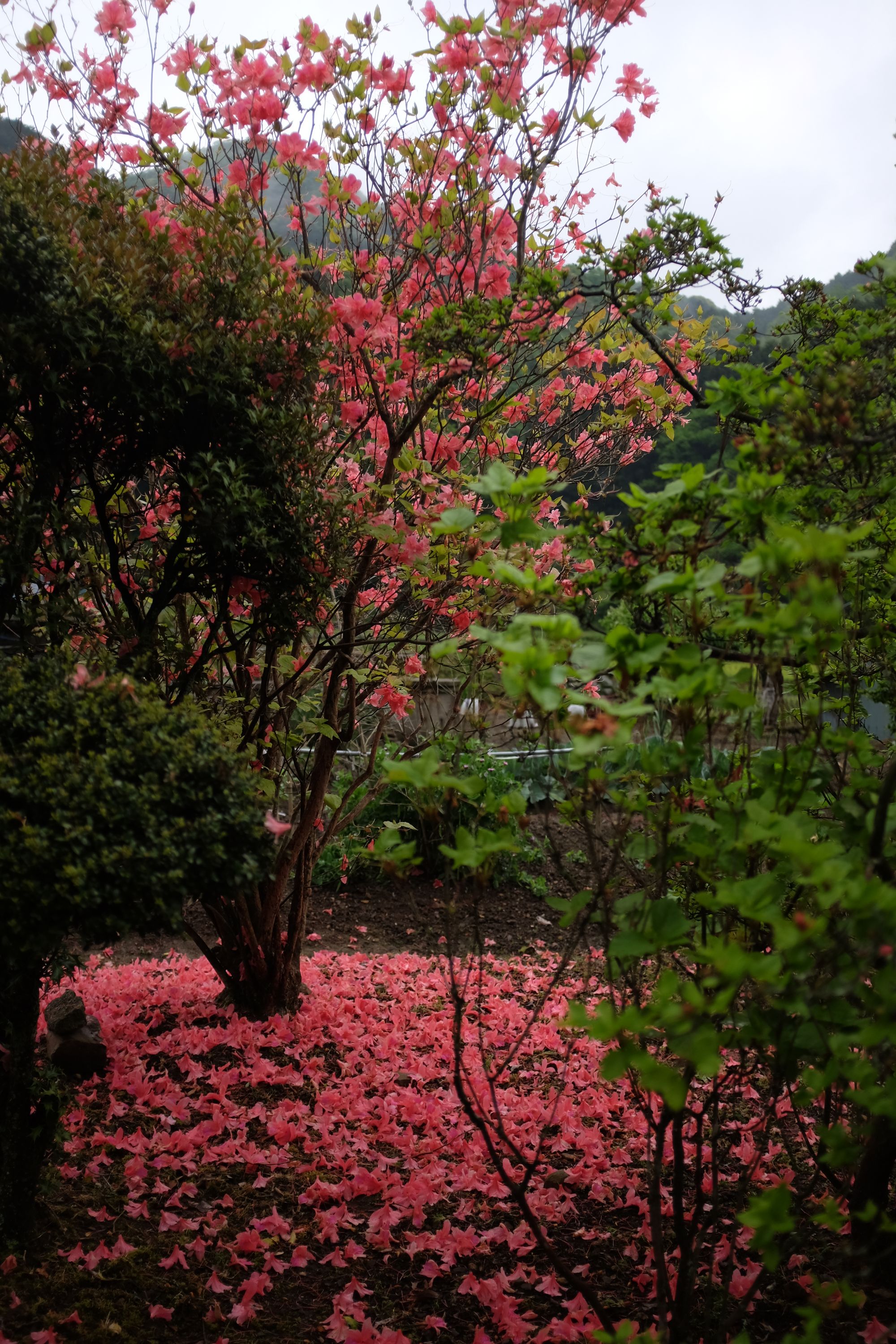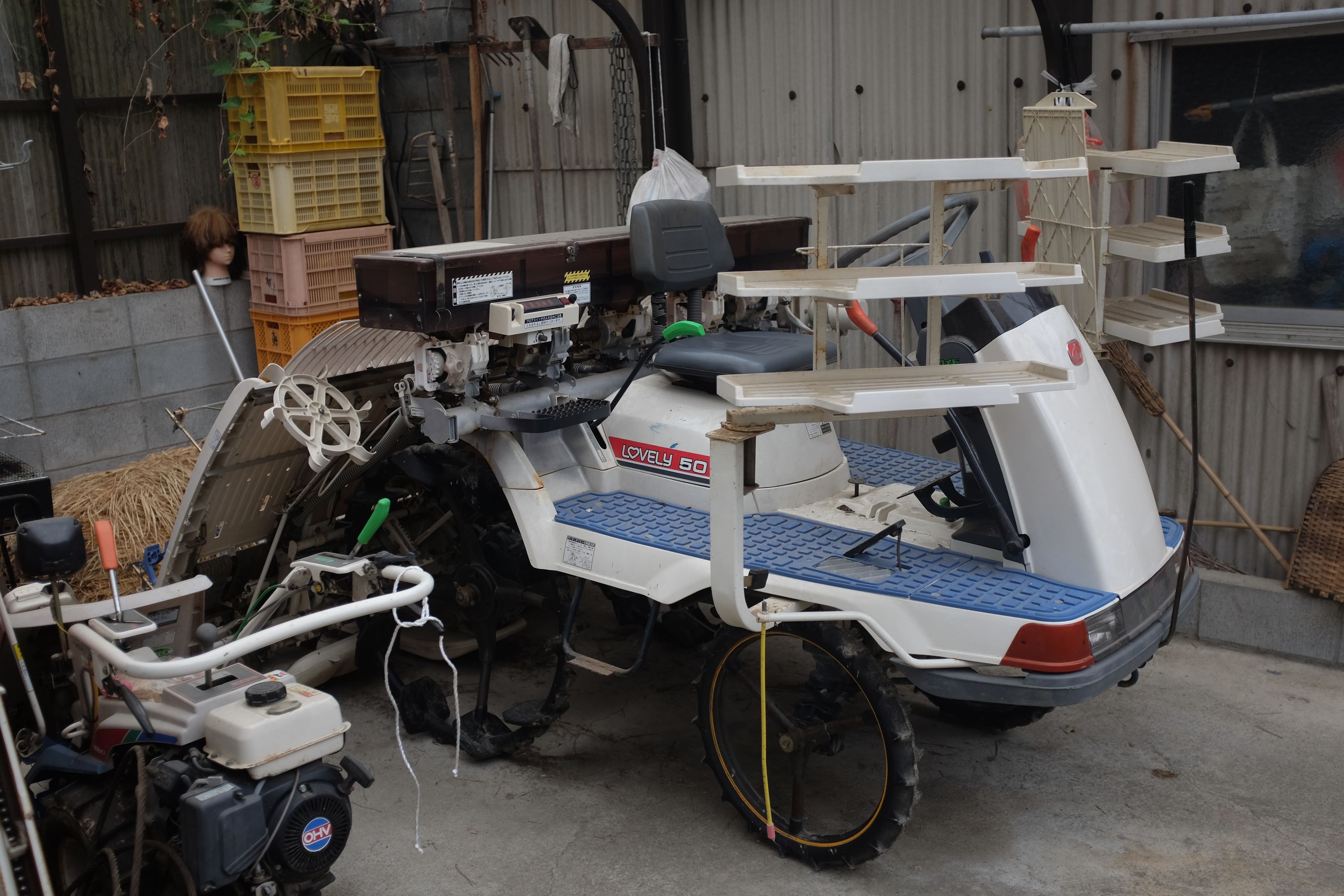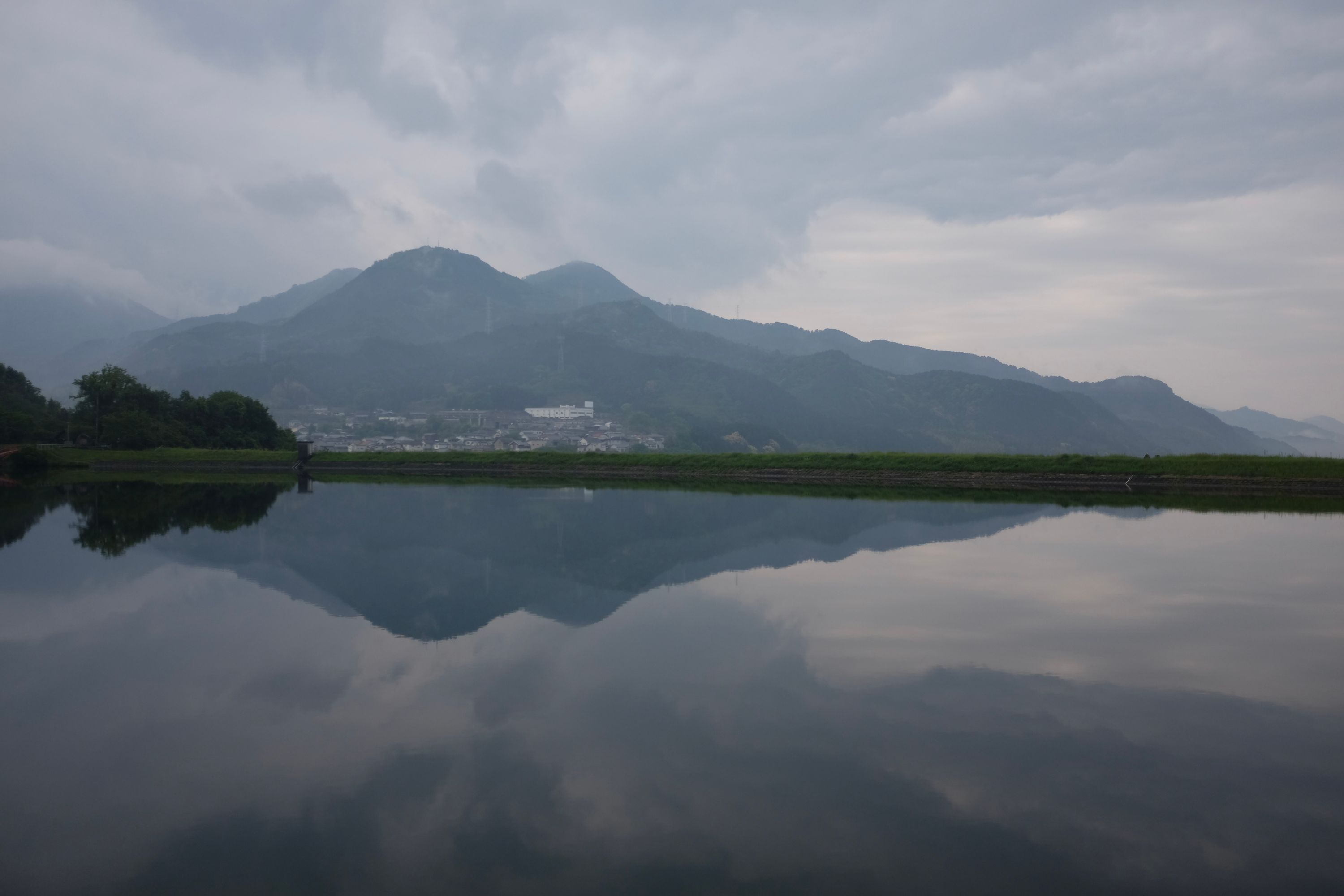 📍 Tōon, Ehime
---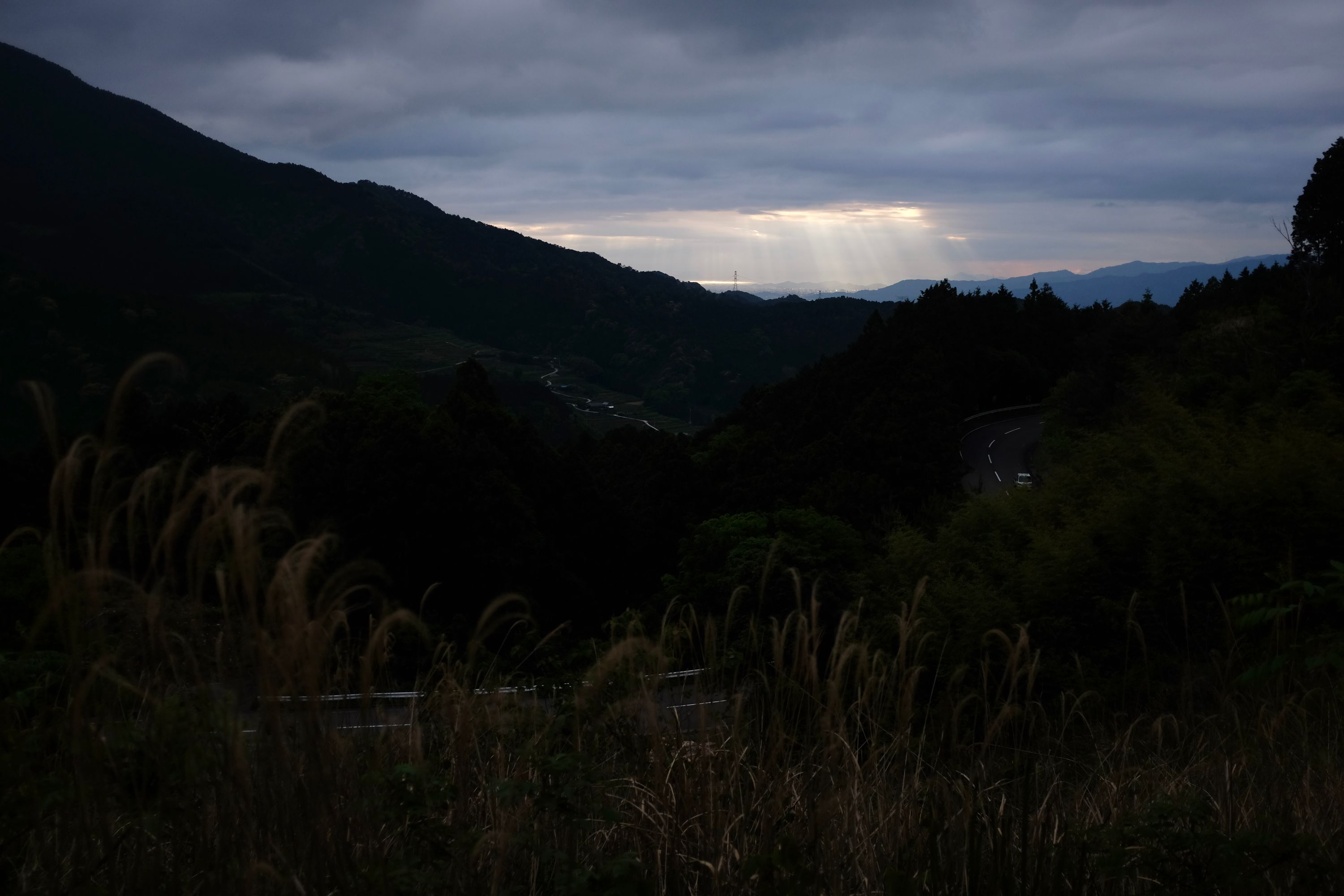 All afternoon I walked up a relentless series of switchbacks, black clouds swirling above the Kuromori Pass, and when I turned for a final glance at Matsuyama, the clouds parted like a torn seam, and the evening light turned both the city and the Inland Sea into rippling gold foil, and I remembered the oranges and the coffee, the air a silk blanket. The mountains were calling, and I walked into the clouds, into a cold evening rain.
---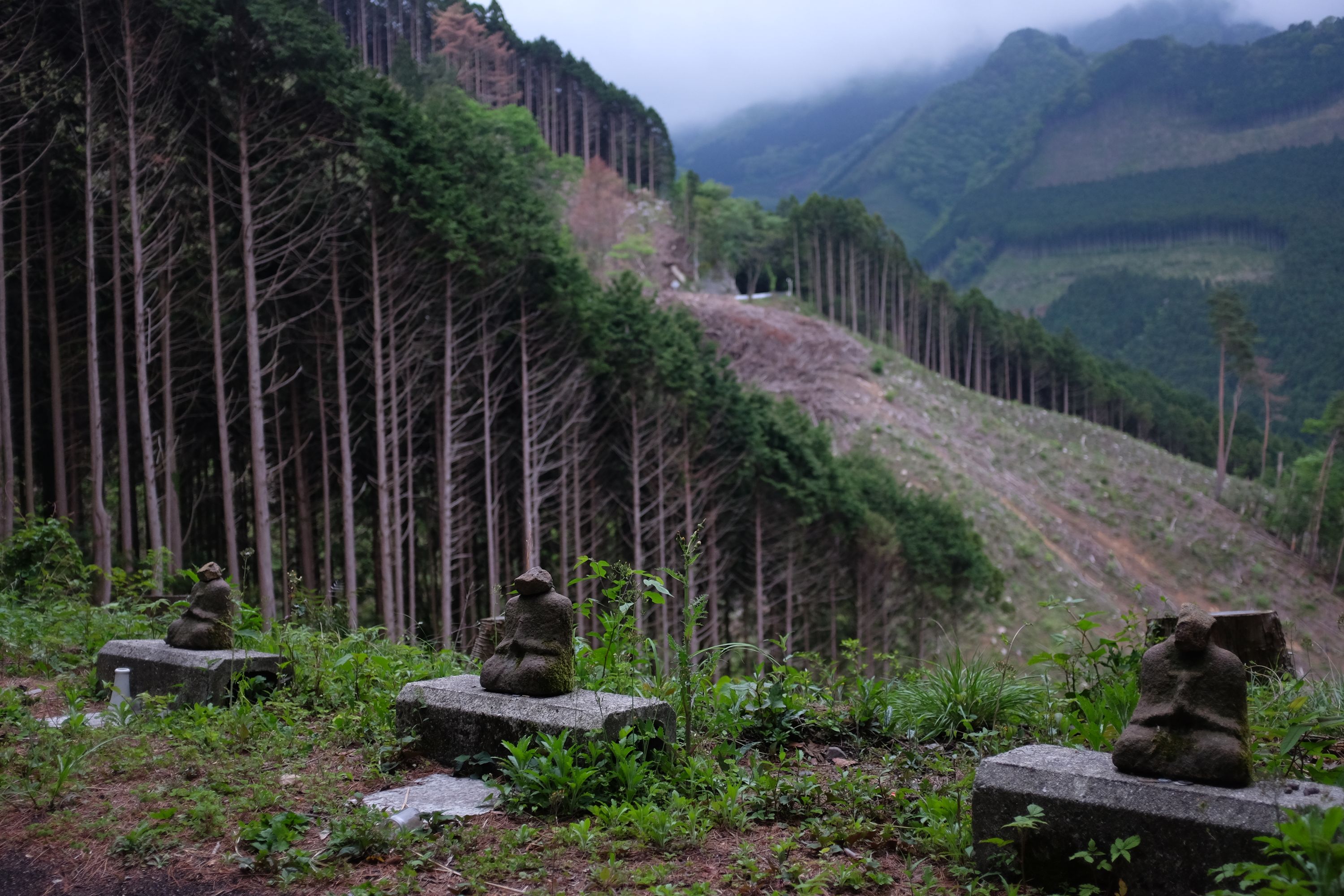 📍 Kasagata, Ehime
These Walking Dreams
is a visual field diary of a 4,300-kilometer walk from one end of Japan to the other, in the spring and summer of 2017.