Shiojiri, Nagano →
📍

Shiojiri Pass → Upper Suwa, Nagano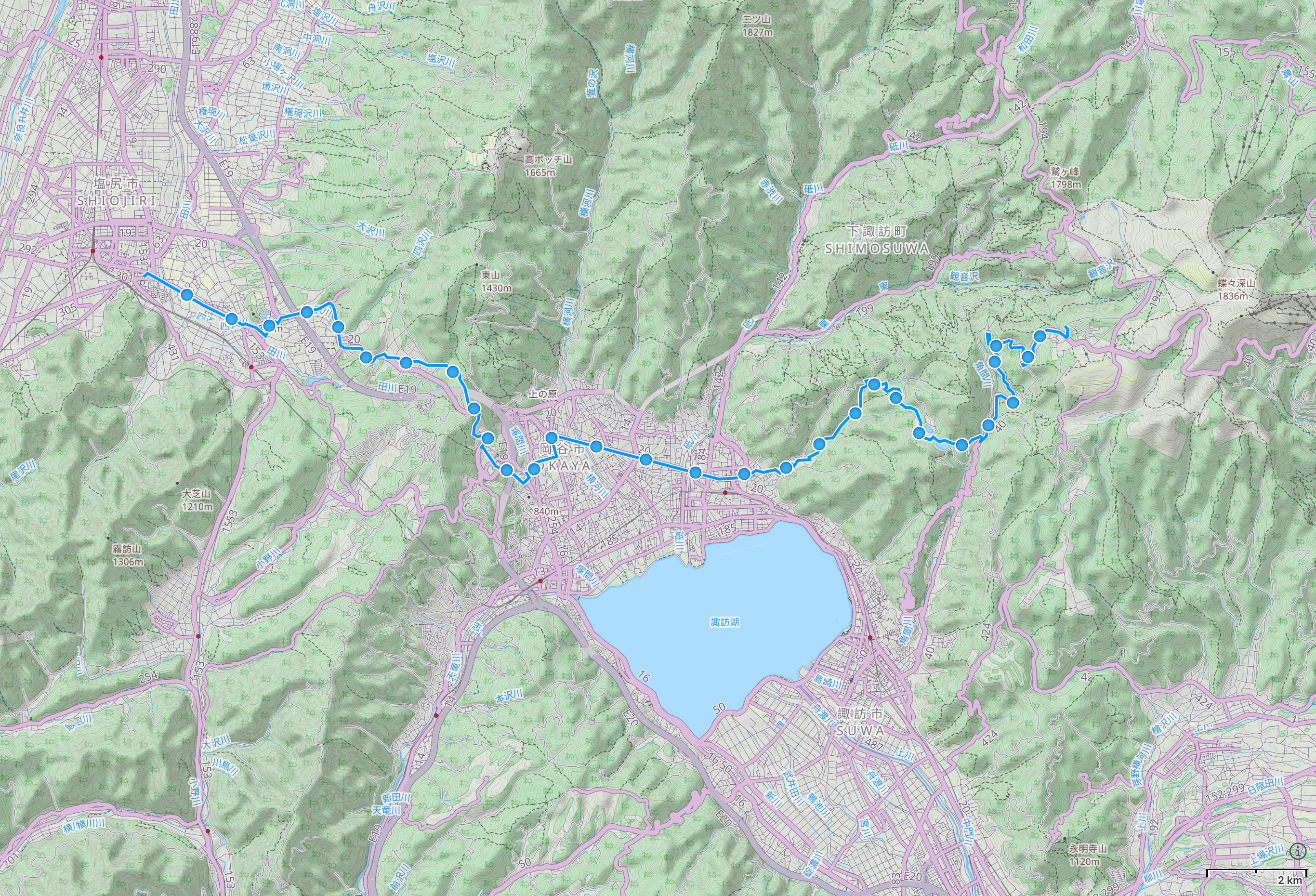 🗺 Open map in GaiaGPS →
---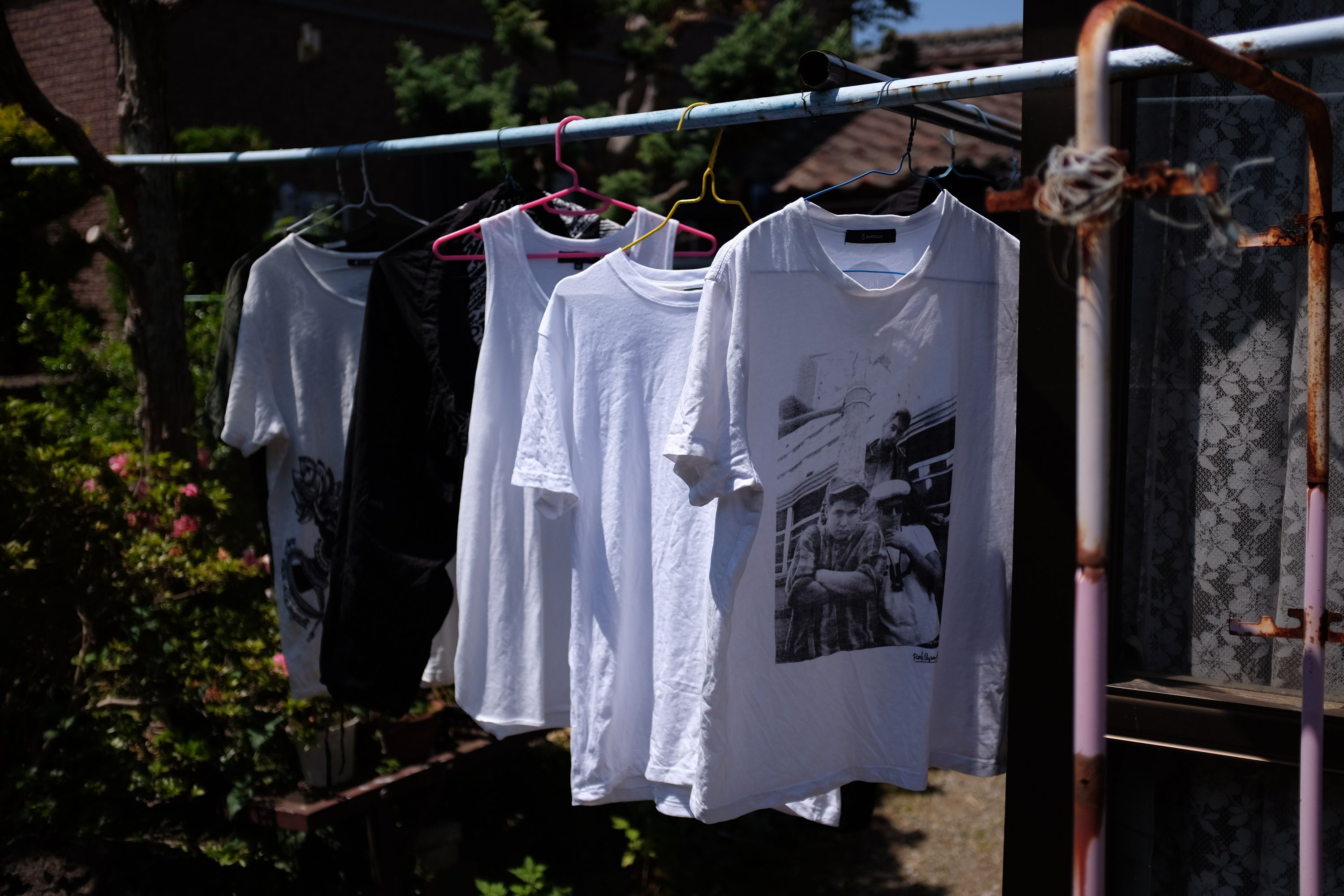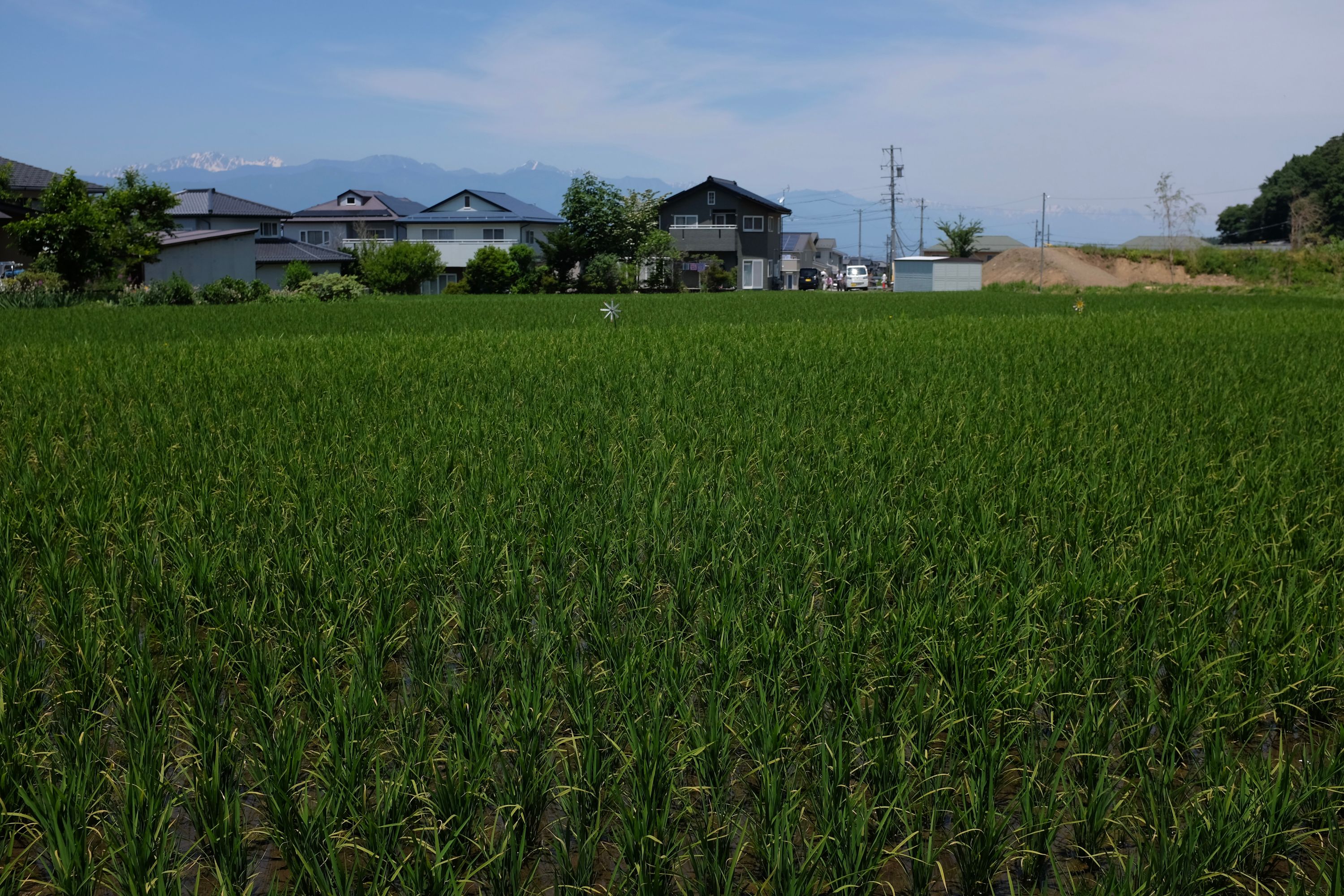 📍 Shiojiri, Nagano
---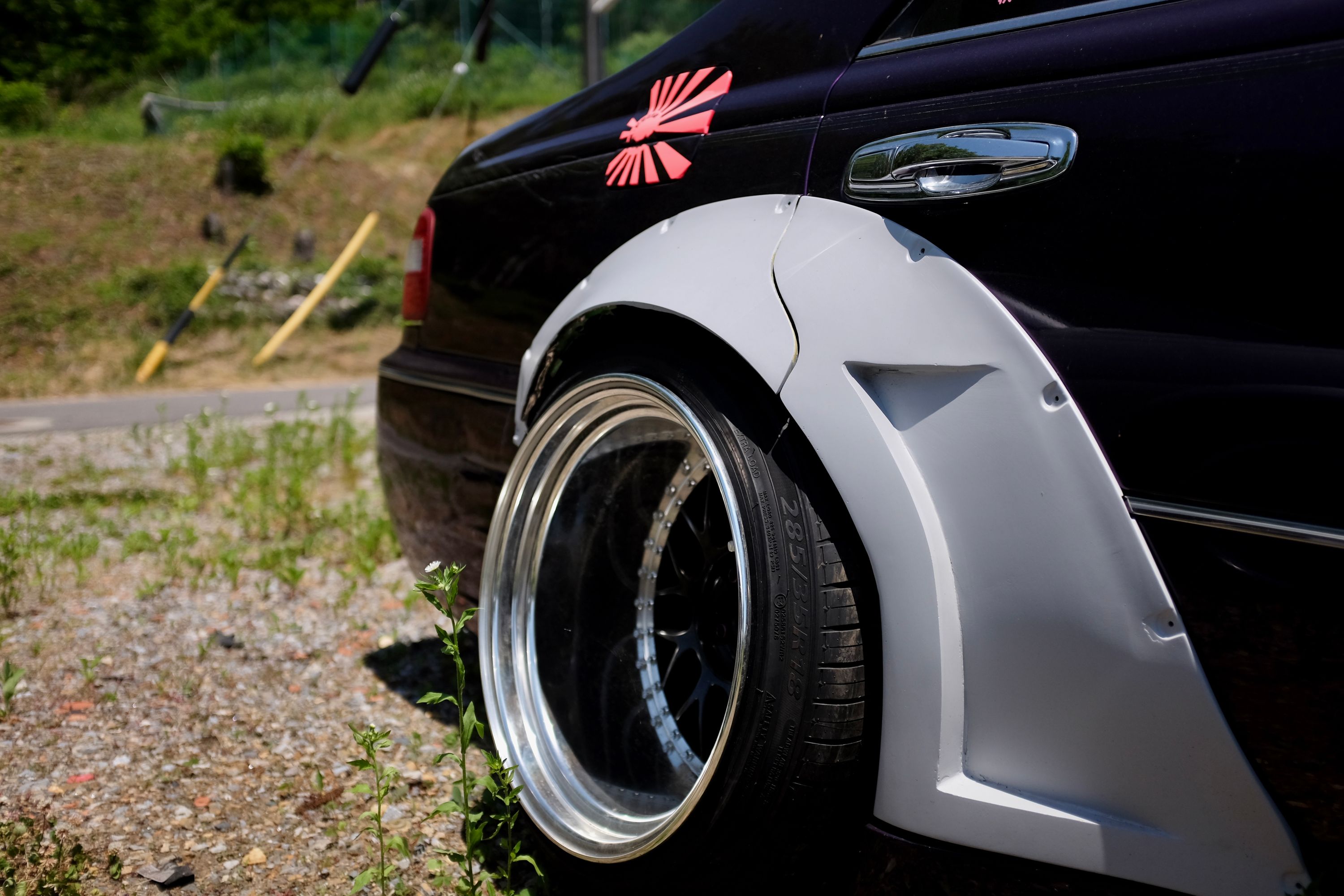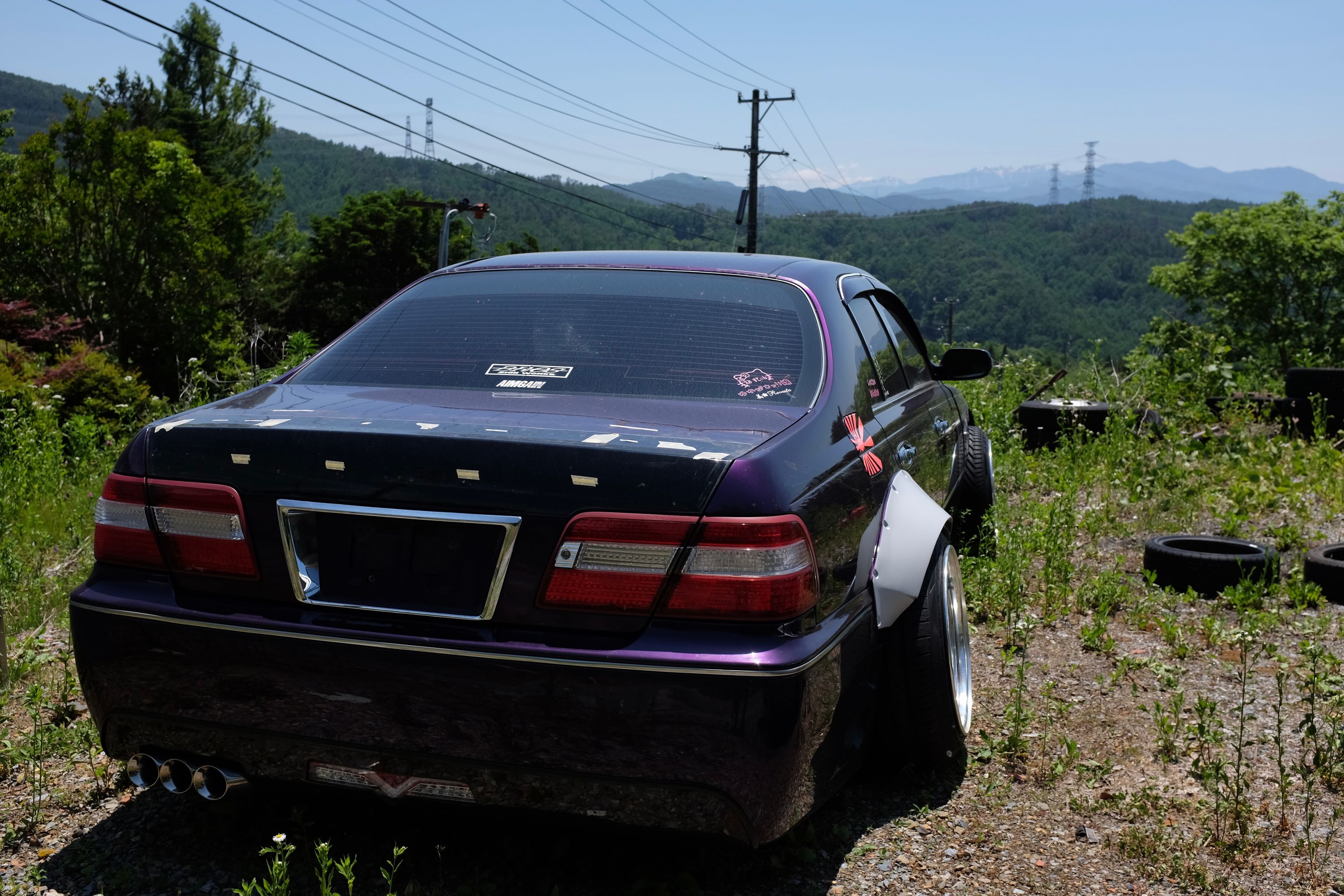 📍 Shiojiri, Nagano
Holy mother of purple bosozuku Nissans! Parked in the weeds, on rims the size and shape of medieval mortars, with a panoramic view of the Kiso Mountains, it was the most delightful thing on wheels I'd come across since I left Kagoshima.
---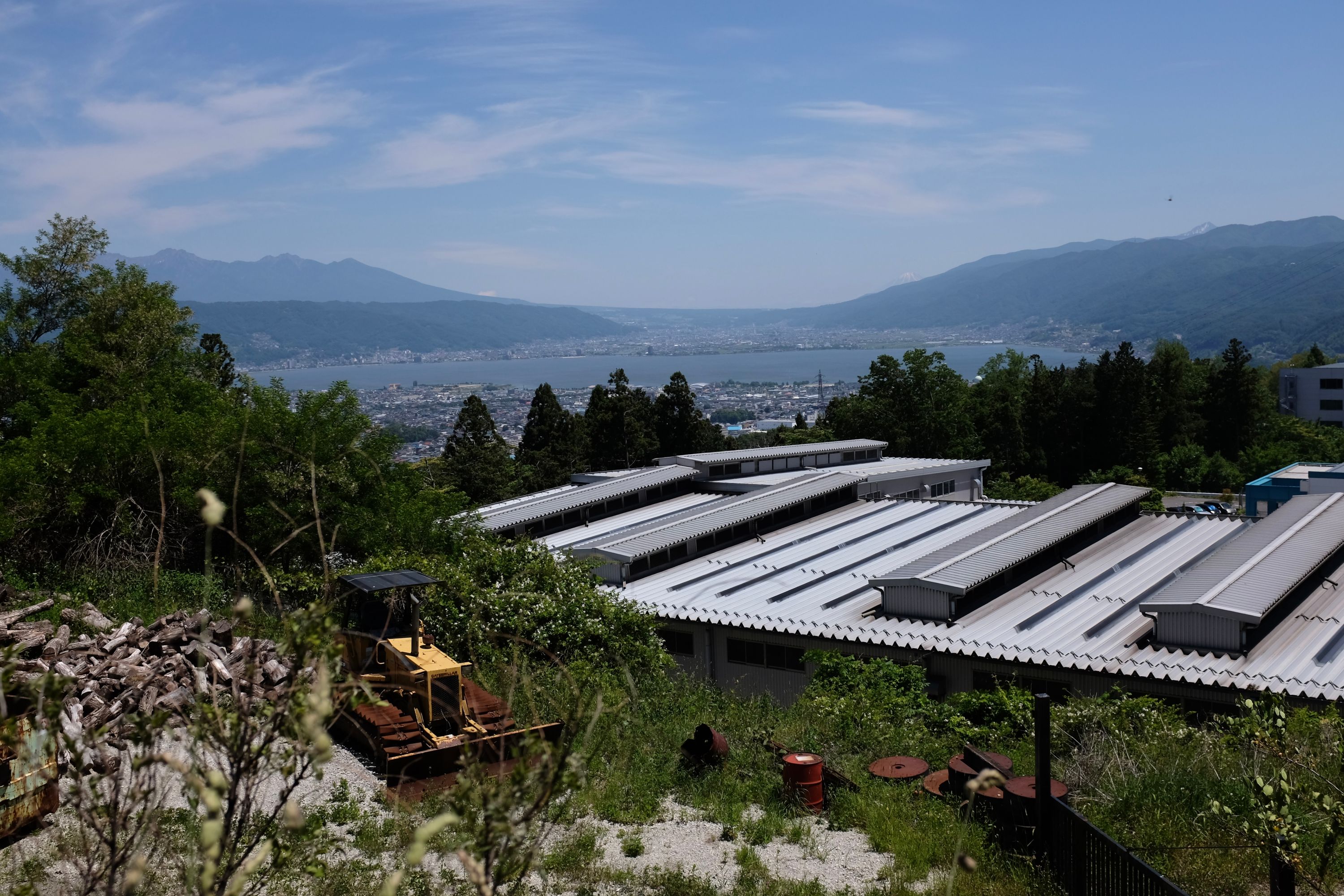 📍 Shiojiri Pass, Nagano — 🗻 First view of Mount Fuji
---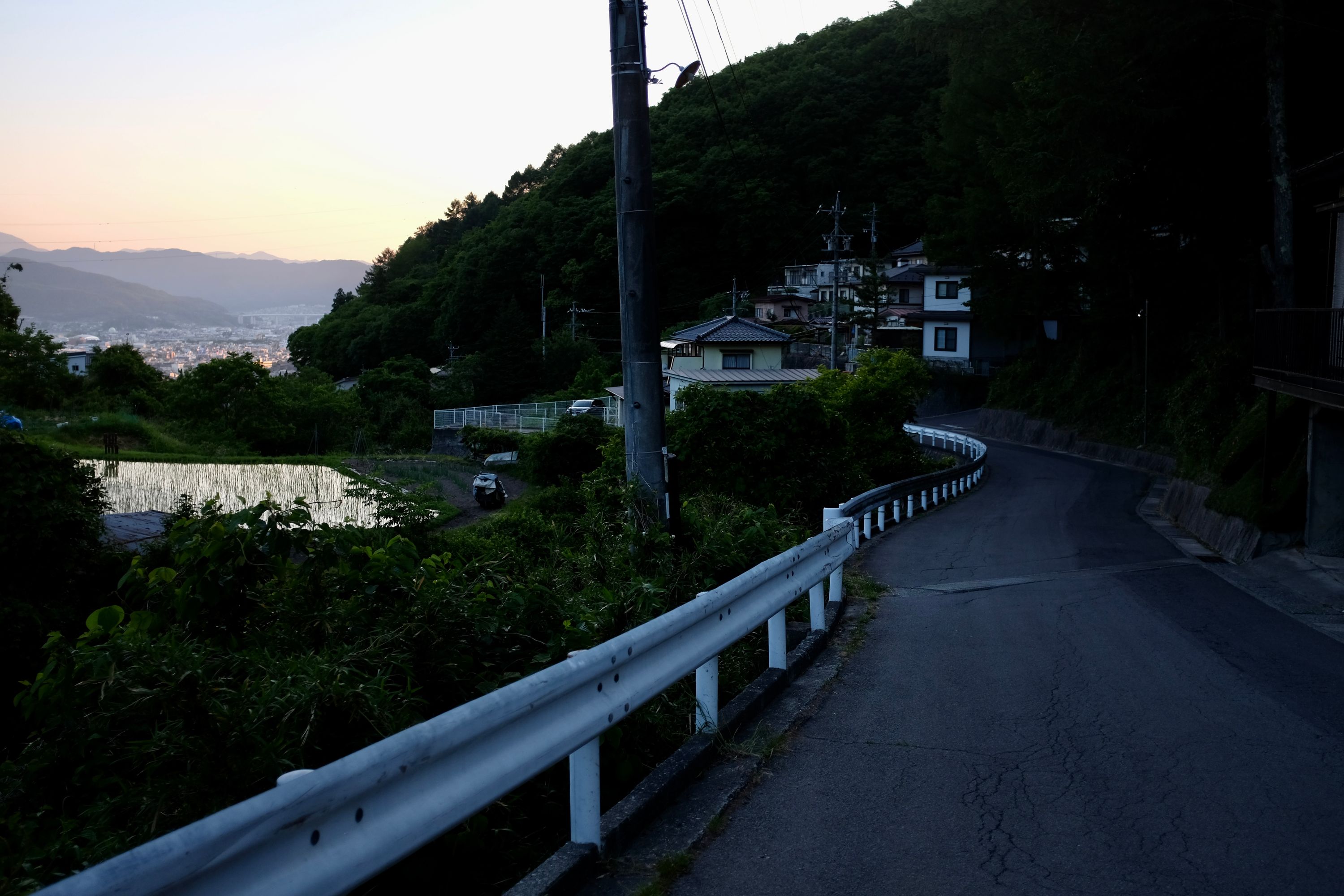 📍 Lower Suwa, Nagano
These Walking Dreams
is a visual field diary of a 4,300-kilometer walk from one end of Japan to the other, in the spring and summer of 2017.