Shintoku, Hokkaido → Shihoro, Hokkaido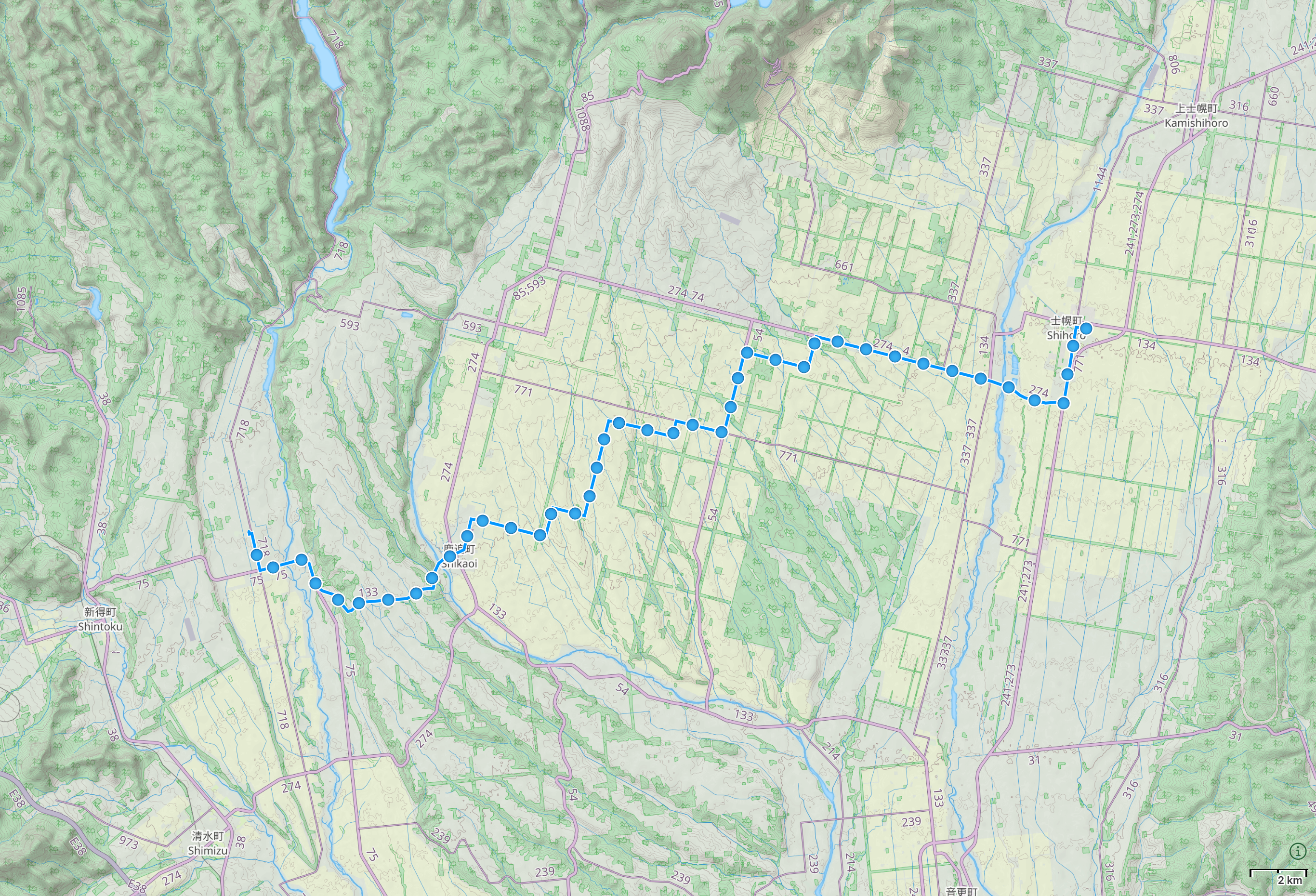 🗺 Open map in GaiaGPS →
---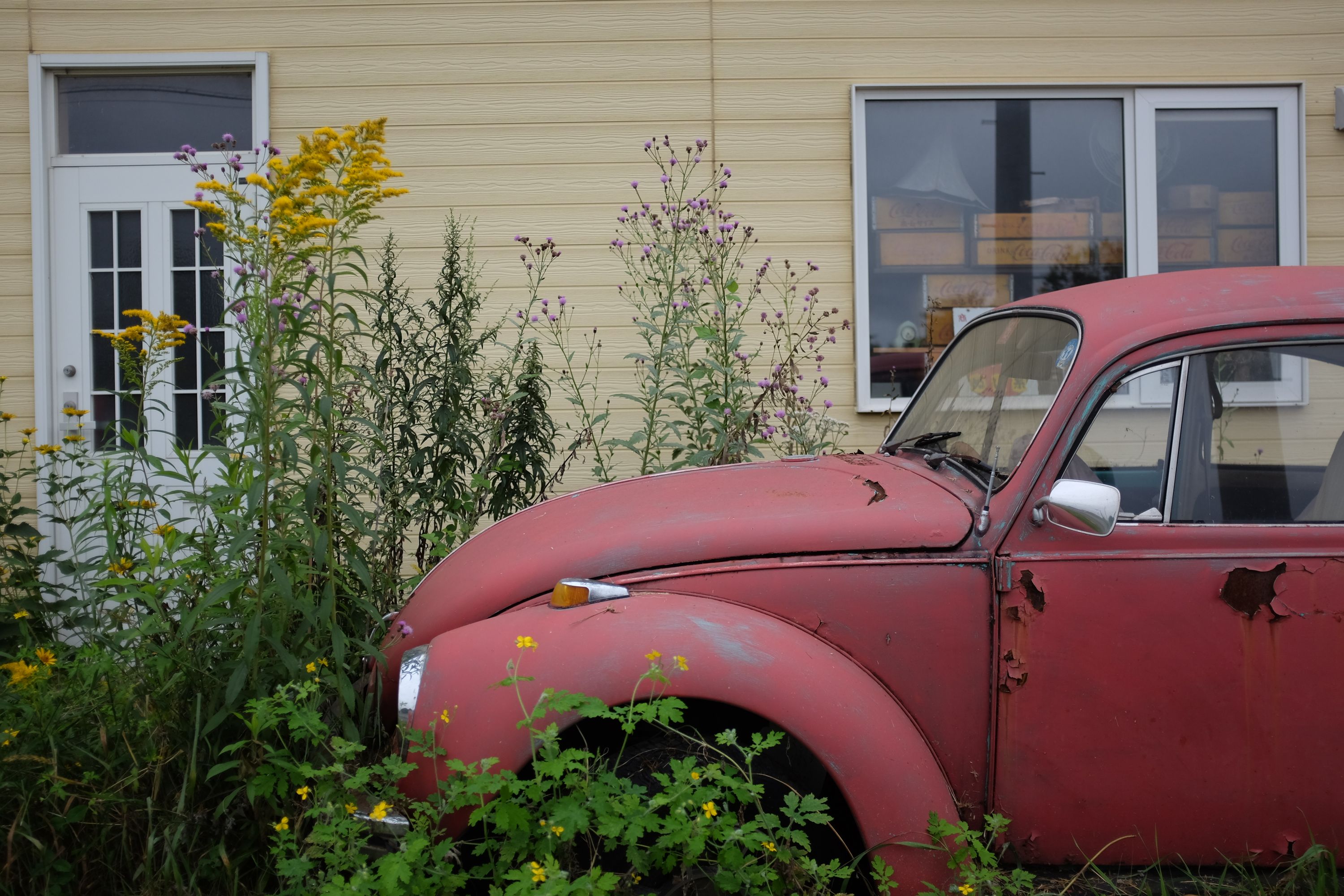 📍 Shintoku, Hokkaido
---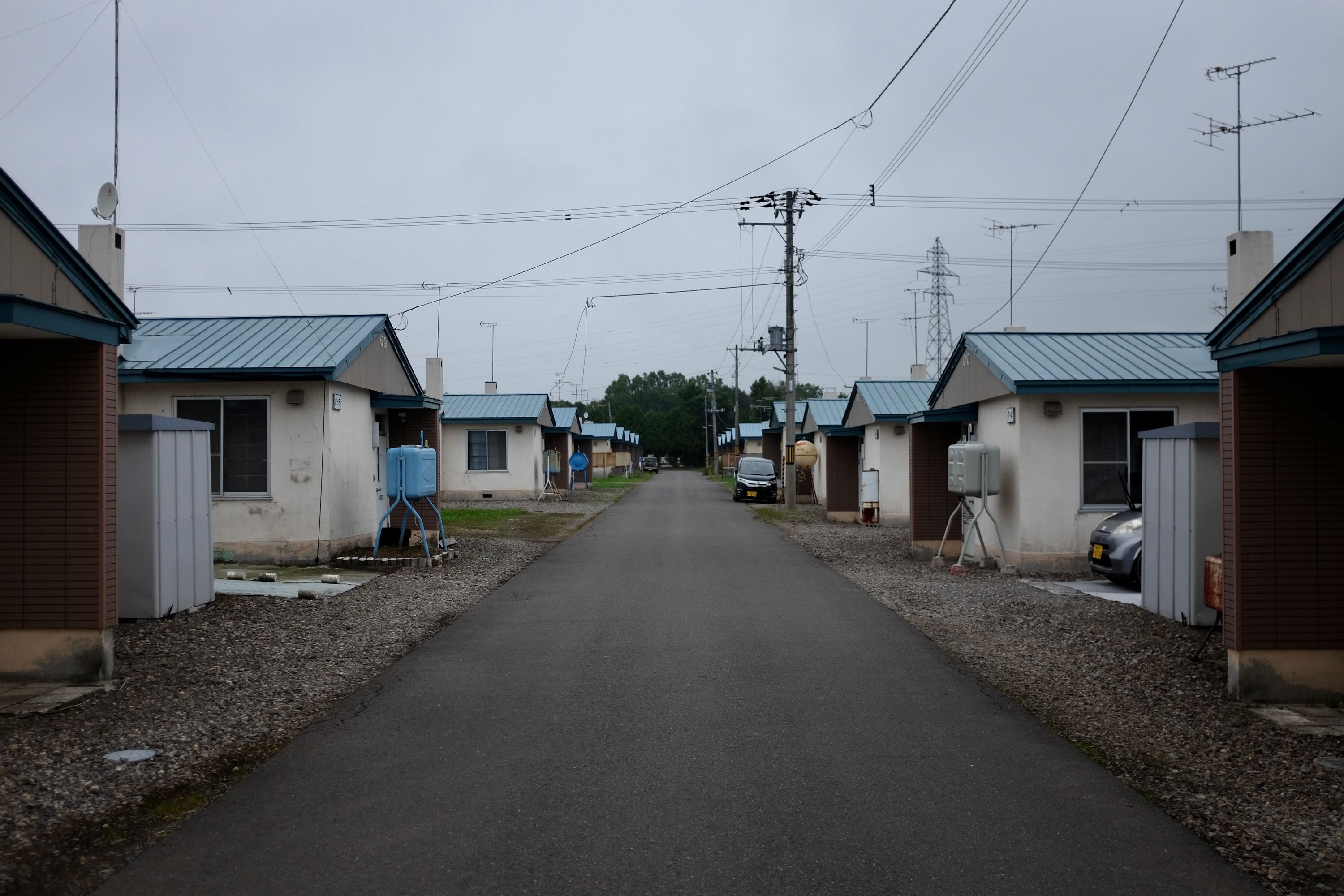 📍 Shikaoi, Hokkaido
---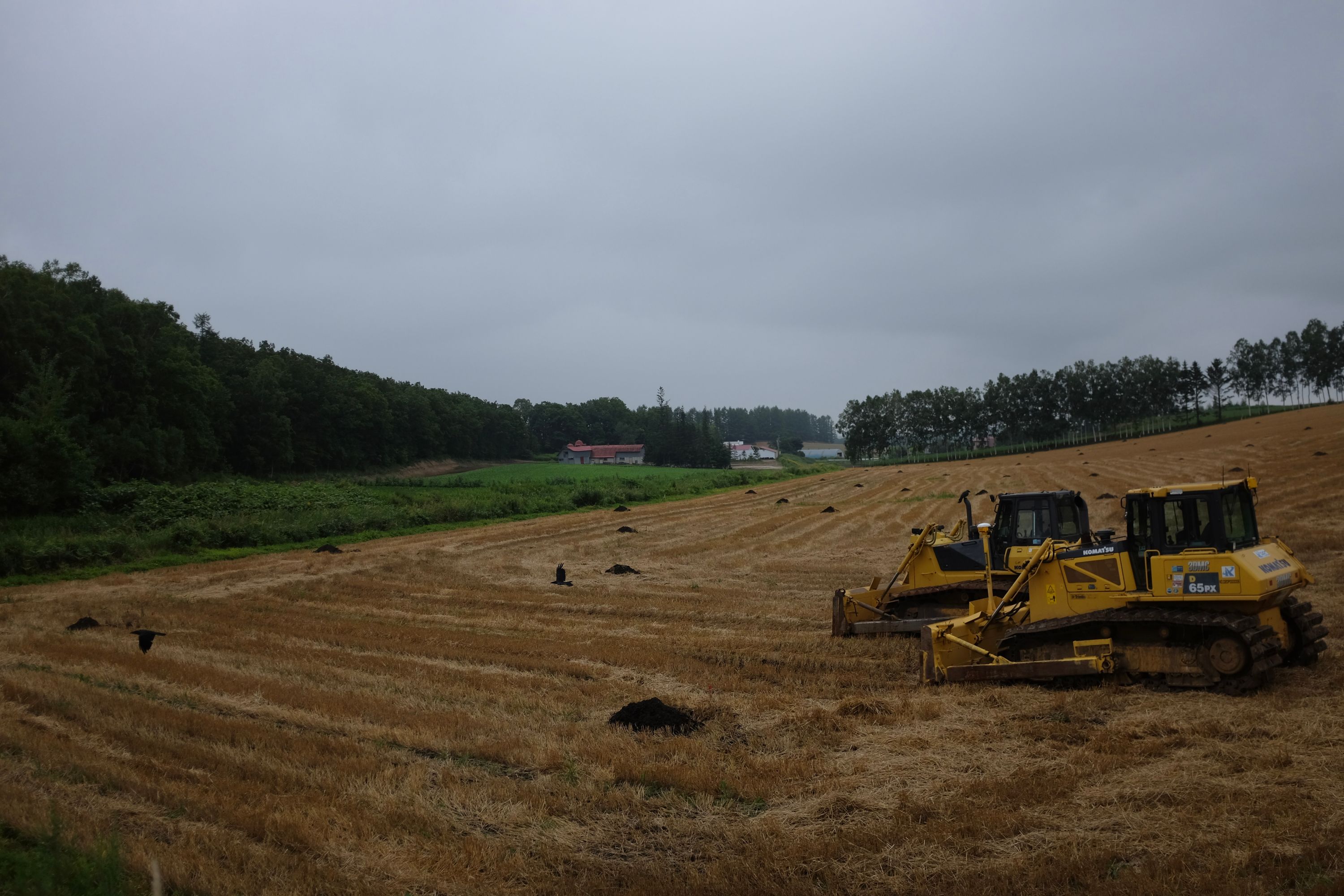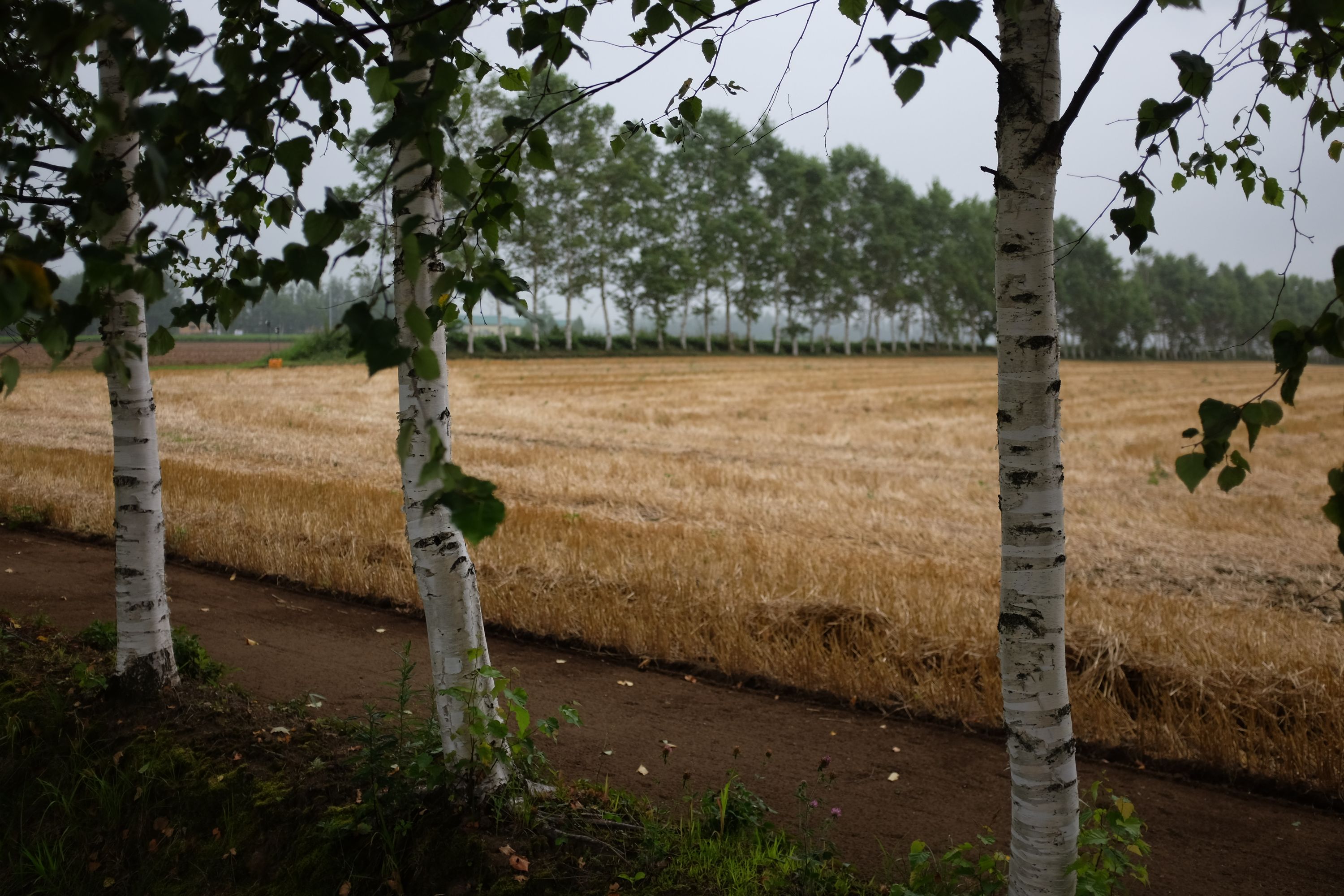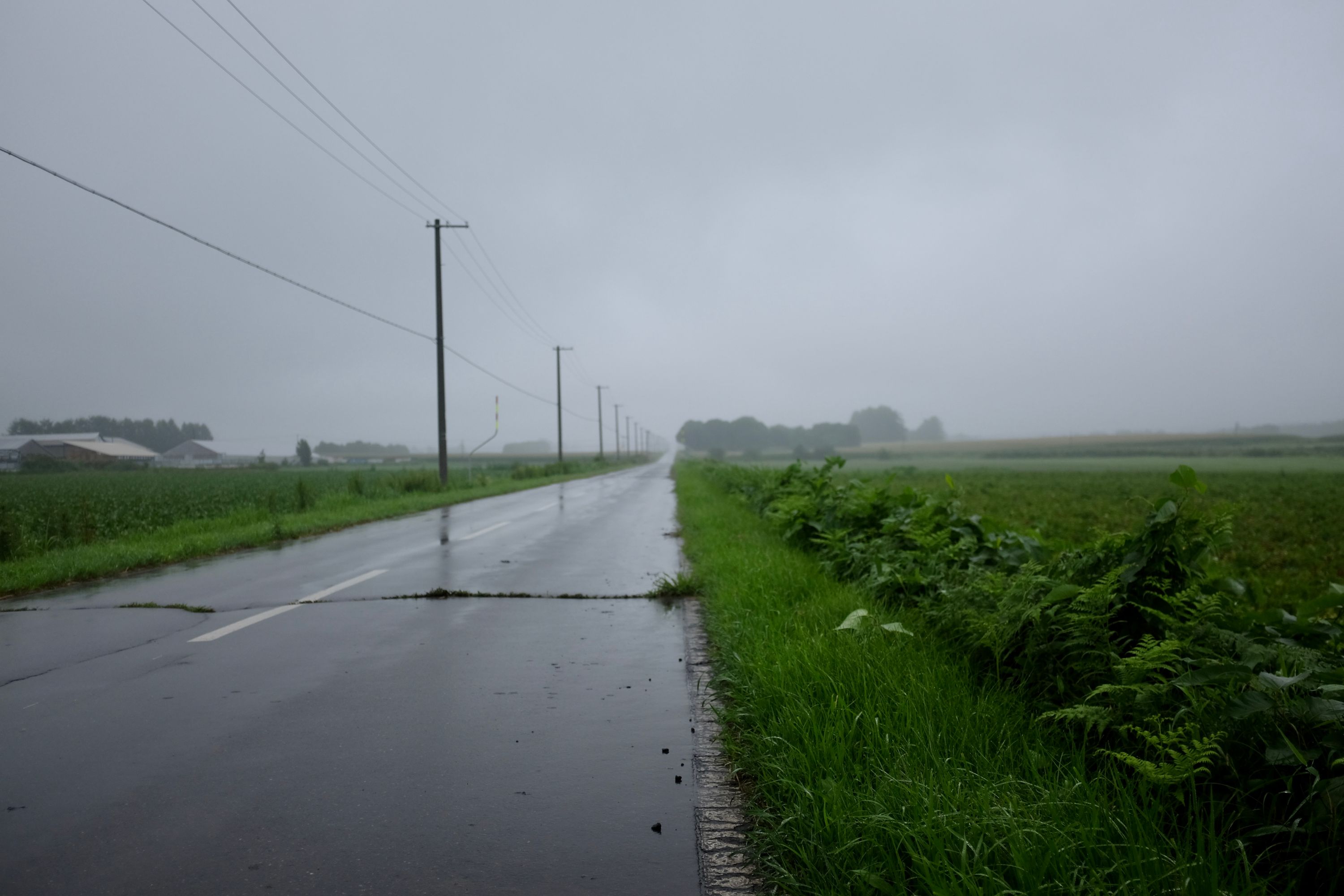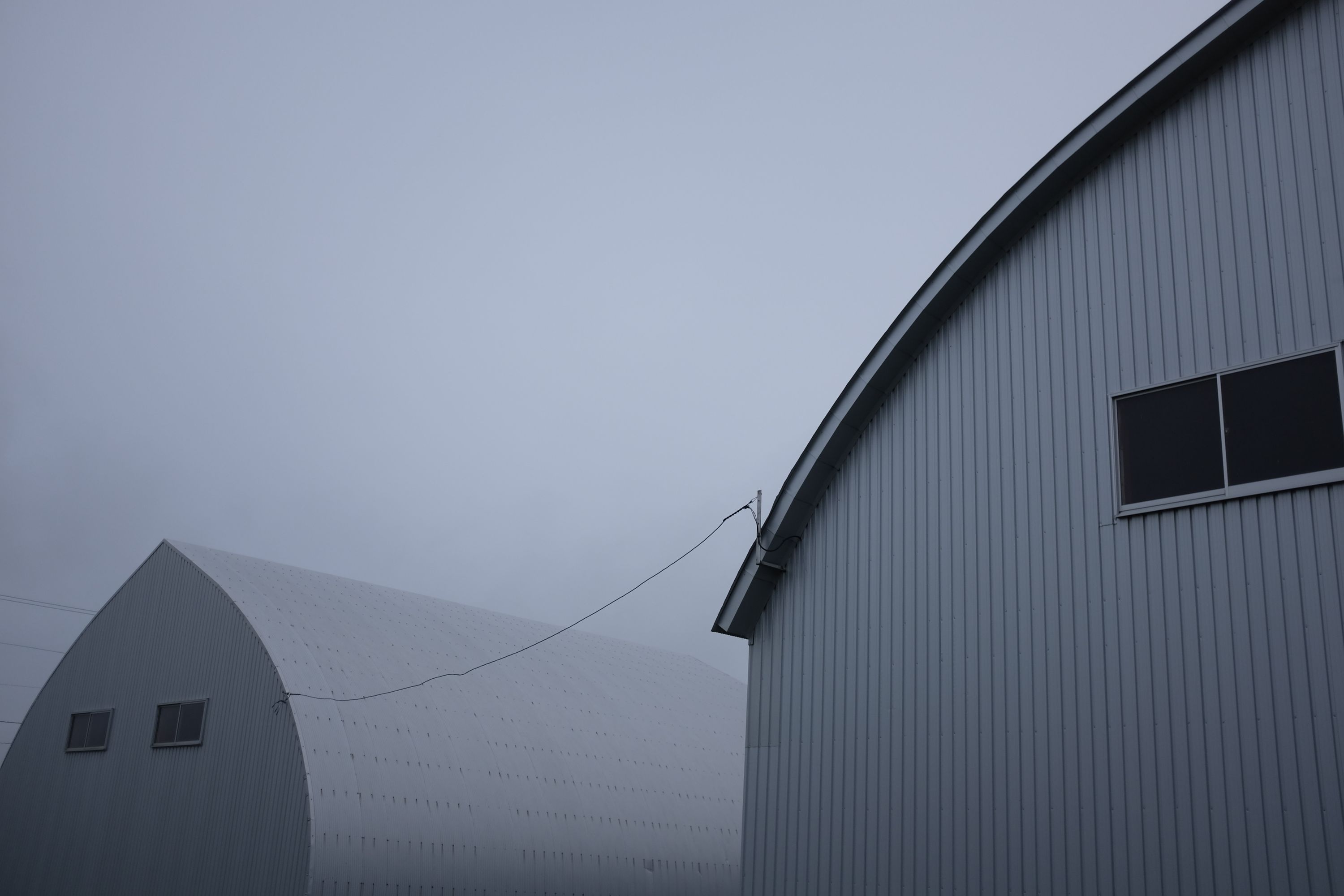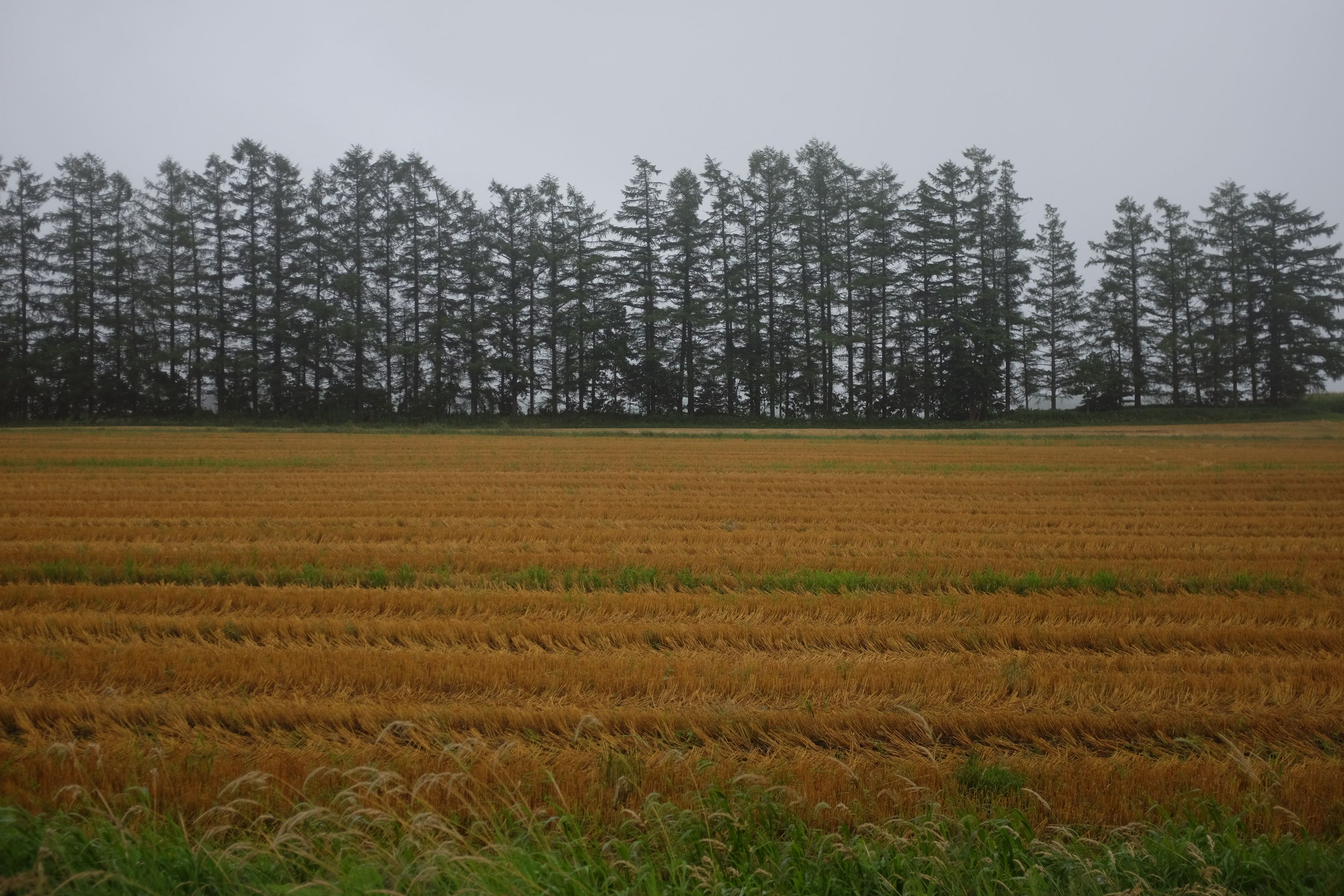 📍 Otofuke, Hokkaido
We had walked into a cloud and an icy wind over the pass, out of Hokkaido's central mountains and down to the Tokachi Plain, and we wouldn't see the sun again for a week. We were in the North Pacific now, and the eternal clouds of the subarctic Oyashio Current would coalesce into cold mists, numbing the tendons in our hands and soaking our hair. It was a dark land on an inhuman scale, with the straight roads and endless fields of mechanized agriculture, and we walked like this for days, a long cut from Béla Tarr's Sátántangó, without a sun and without a horizon. We were on the edge of Japan now, and it was beginning to fray.
These Walking Dreams
is a visual field diary of a 4,300-kilometer walk from one end of Japan to the other, in the spring and summer of 2017.