Shikoku Field Diary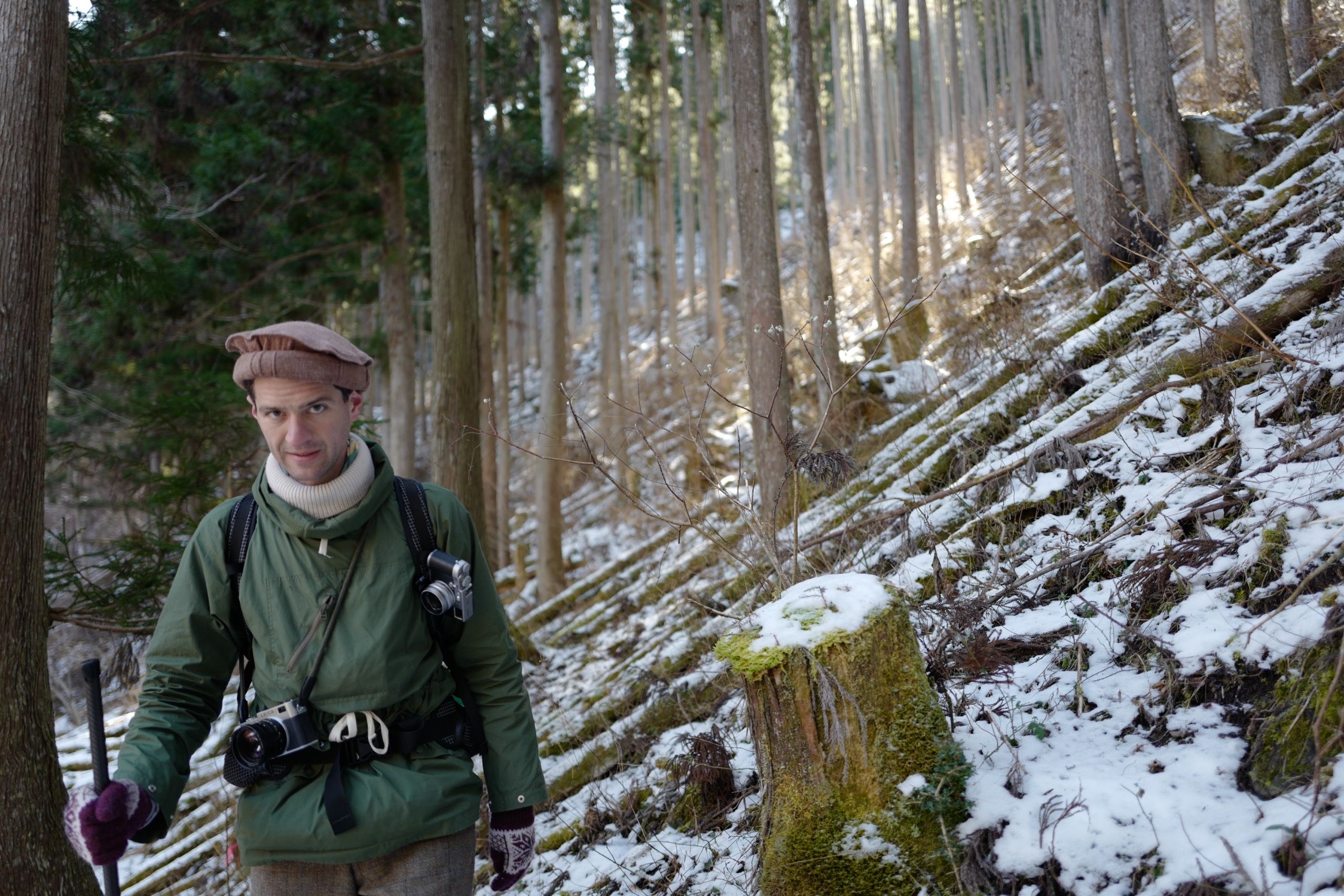 📷 On the 6th day of my walk. Photo by Gyula Simonyi.
In January and February 2019, I walked across Shikoku, the smallest of Japan's four main islands. This 500-kilometer journey became the subject of my first book, The Wilds of Shikoku, which you can buy in my shop.
I kept this visual field diary on Instagram as I walked, originally published under #thewildsofshikoku: a two-week stream of photos and videos accompanied by entries on what I had seen, experienced, and felt. Parts of it would serve as early drafts of my book.
The diary is republished here in expanded form, with more photos and improved maps, but with the written entries kept exactly as they first appeared.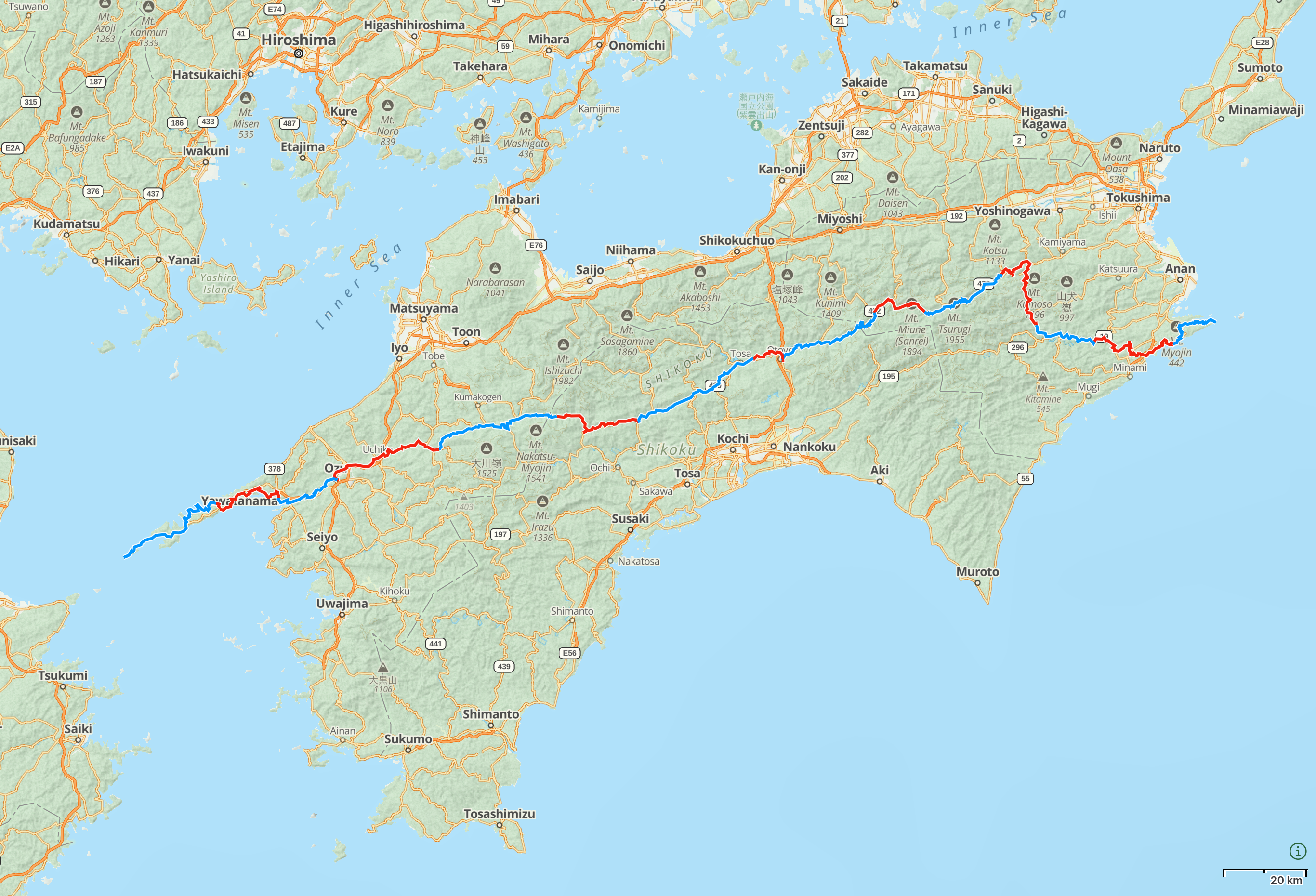 🗺 My route across Shikoku, from east to west
I started walking from Cape Gamōda, the easternmost point of Shikoku, on the early afternoon of January 24, 2019, accompanied by my friend Gyula Simonyi. Together, we headed for the mountainous interior of Tokushima Prefecture, which forms the eastern quarter of Shikoku, and crossed four high passes until we reached Kōchi Prefecture, the center of the island, on January 30. From there, Gyula traveled back to Tokyo by train, and I walked on alone due west until I reached Cape Sada, the westernmost point of Shikoku, on the evening of February 8.
My journey lasted 16 days, of which 15 were spent walking and one at rest, and took me across three of Shikoku's four prefectures: Tokushima, Kōchi, and Ehime. I walked every step of the way, a total of about 500 kilometers.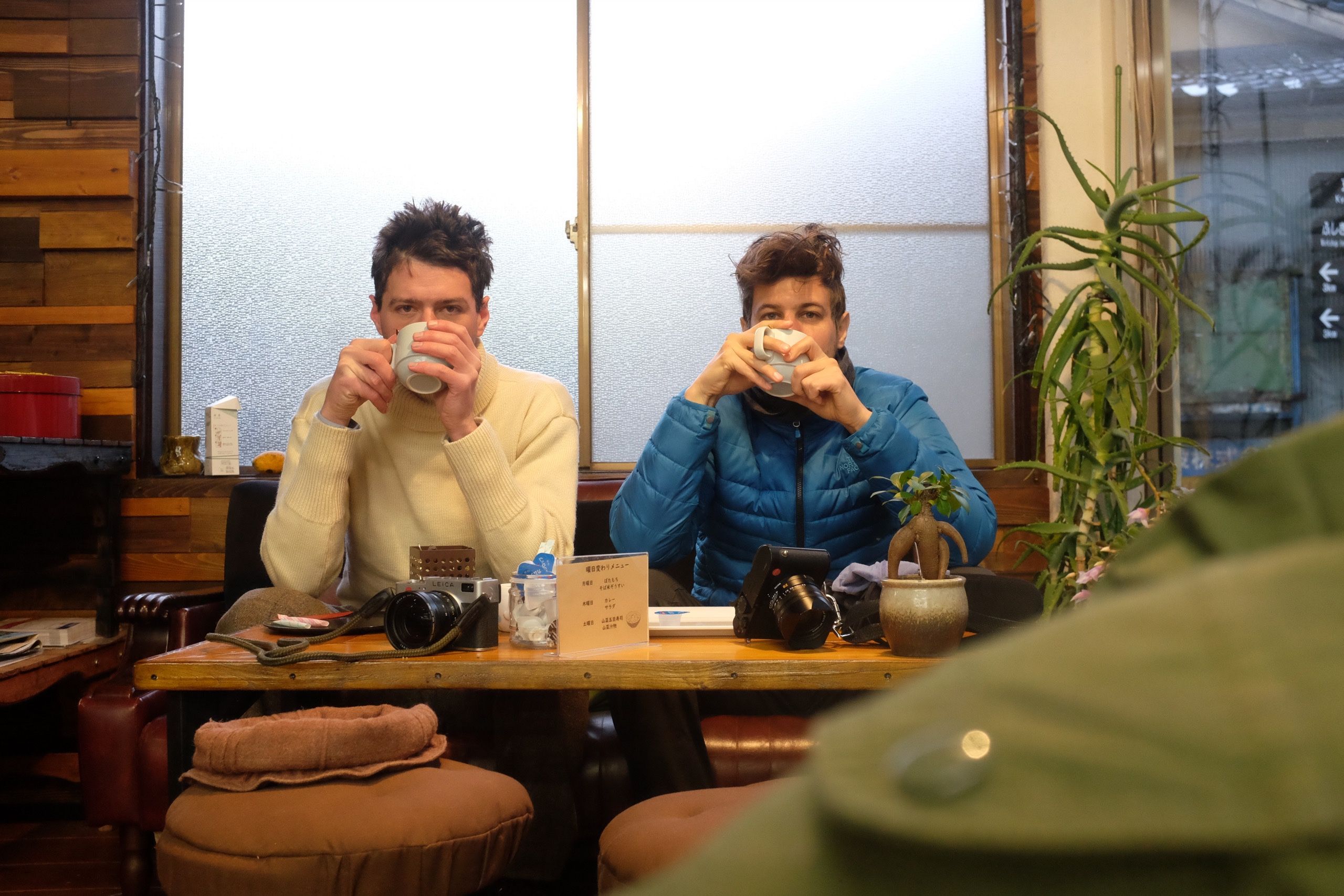 📷 With Gyula (right), on the last morning of our walk across Tokushima
Index
Further reading
Shikoku is known for the pilgrimage in which henro, Buddhist pilgrims, walk between 88 of the island's temples. My walk was not about that journey.
Instead, I followed in the footsteps of Alan Booth, the English author of The Roads to Sata and Looking for the Lost, who walked across Shikoku 36 years earlier, in May and June 1983. Booth's account of his own journey, "Roads Out of Time", was published in the posthumous anthology This Great Stage of Fools. I used it to reconstruct his route as well as I could.
Notes and acknowledgments
This journey and the subsequent production of The Wilds of Shikoku was financially supported by an Indiegogo campaign in December 2018. More than $11,000 were raised by a total of 164 individuals. Many of their names are included in the book.
Gyula Simonyi contributed his photos to both the book and this diary. They aren't labelled individually, but make up about half the photos on days 1 through 7.
Ross A. Burns, Iwamatsu Ayasa 岩松綾沙, Gyökös Lajos, Nagate Satomi 長手里美, Nishimoto Kyōko 西本京子, Michael Sileny, Yoshihara Hitoshi 吉原均, Yoshihara Mihály Aoi 吉原ミハイ青衣, and Yoshihara-Horváth Hanga provided invaluable assistance while I was in Japan.
Nora Selmeczi contributed, among other things, the tanka poems scattered throughout the diary, and later edited the book.
Timothy Harris, the late Alan Booth's friend and editor, introduced me and my work to the audience of The Foreign Correspondents' Club of Japan, and served as the book's other editor.
Japanese words, geographical locations, and personal names are transcribed into English using the Modified Hepburn romanization. Japanese names are written in the Japanese order, the family name first and the given name second. With the exception of the names of Tokyo, Osaka, Hokkaido, Honshu, and Kyushu, spelled in the international style, long vowels are marked with macrons (ō, ū).
Geographical names are based on data from Google Maps, OpenStreetMap, the Geospatial Information Authority of Japan, and other sources. Google Translate and Renzo Japanese were used to clarify transliterations.
Maps are plotted in Gaia GPS, using data from OpenStreetMap, and displayed on Gaia GPS's Gaia Topo map.
Special thanks, as always, to Natalie Kallay, my wife.