Cape Gamōda, Tokushima → Abu, Tokushima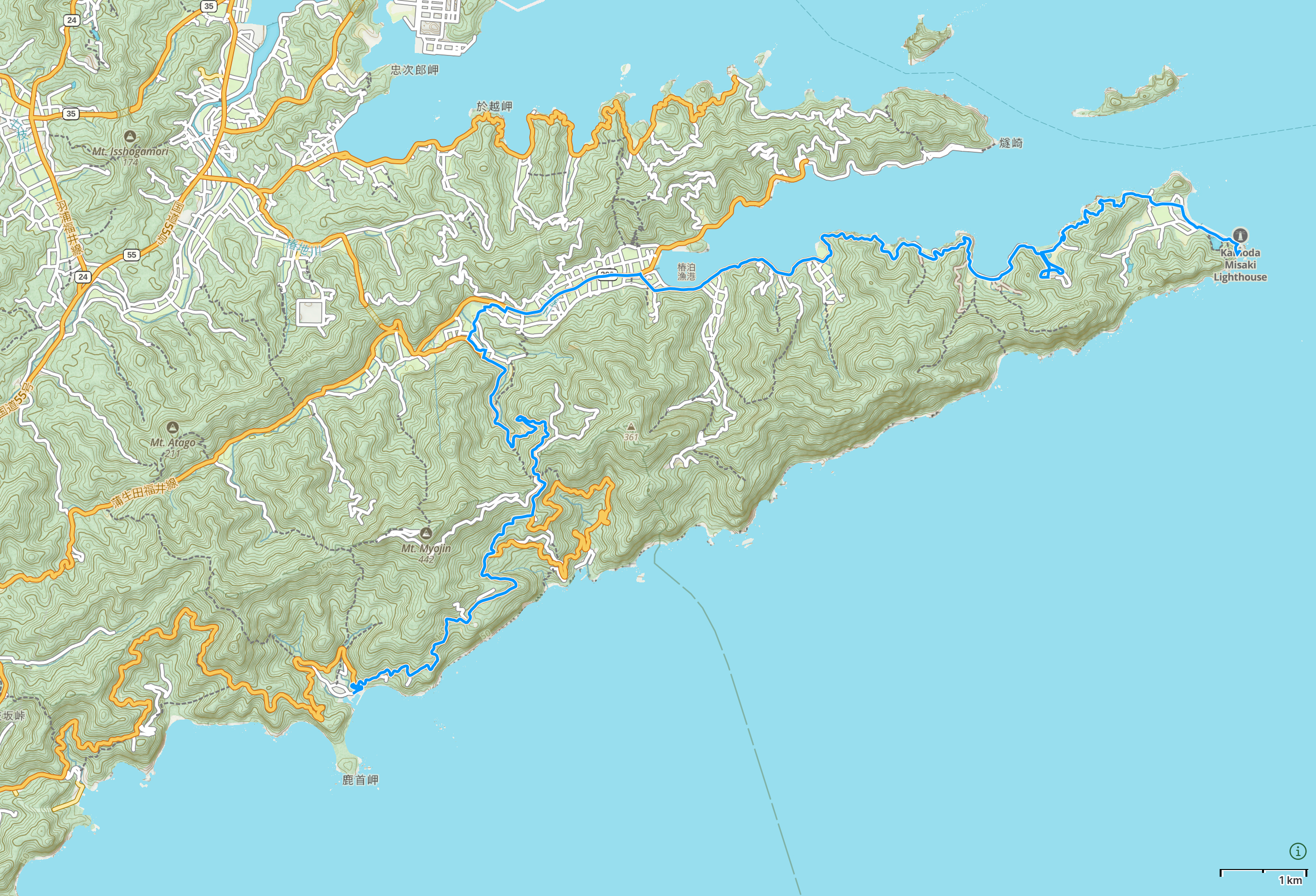 🗺 Open map in GaiaGPS →
---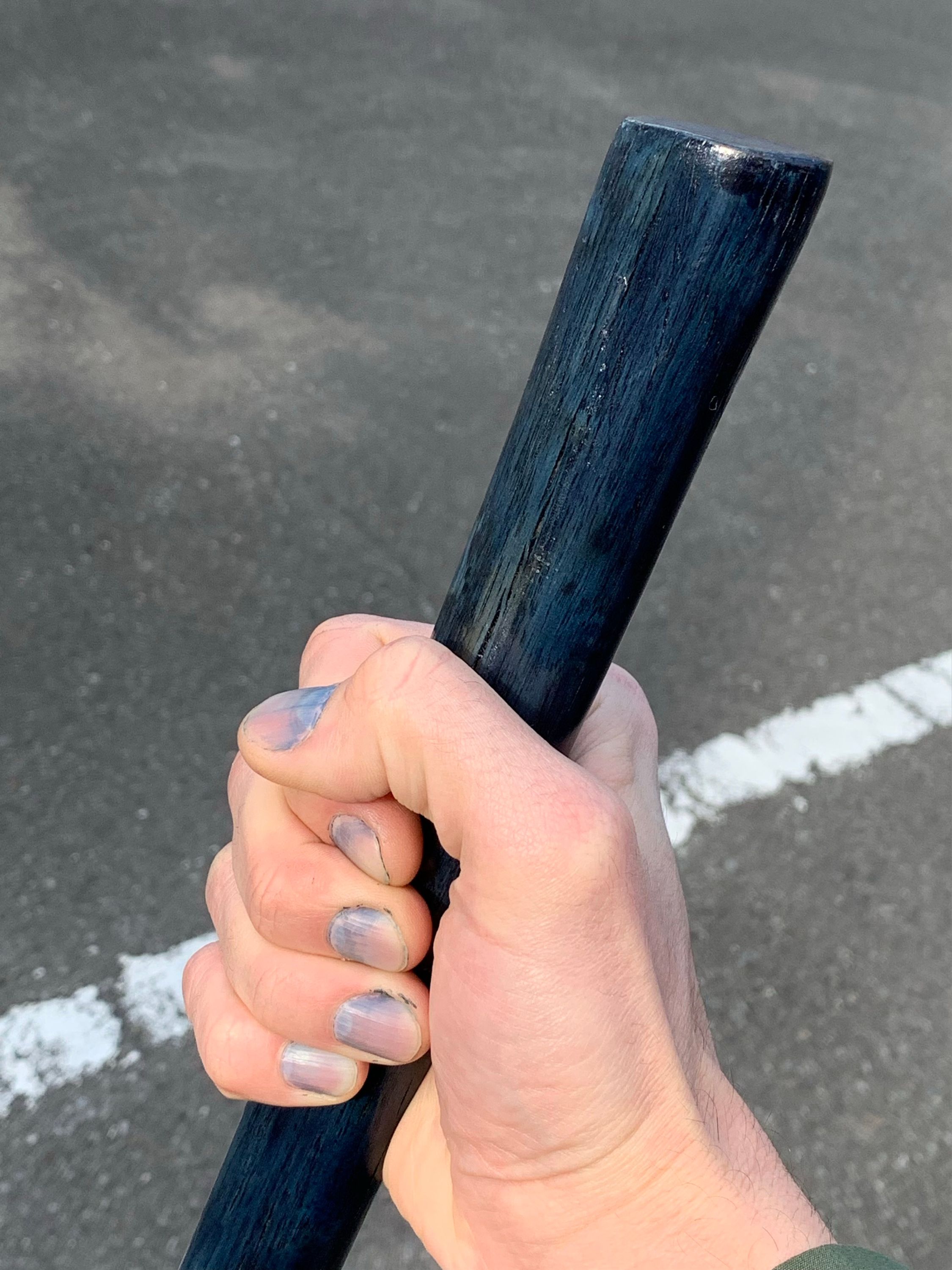 📍 Hachimanchō, Tokushima City
The morning sun glowed with the gold of Mediterranean winters, my fingernails were marked with the deep blue of Tokushima indigo, and it was time for a walk in the wilds of Shikoku.
---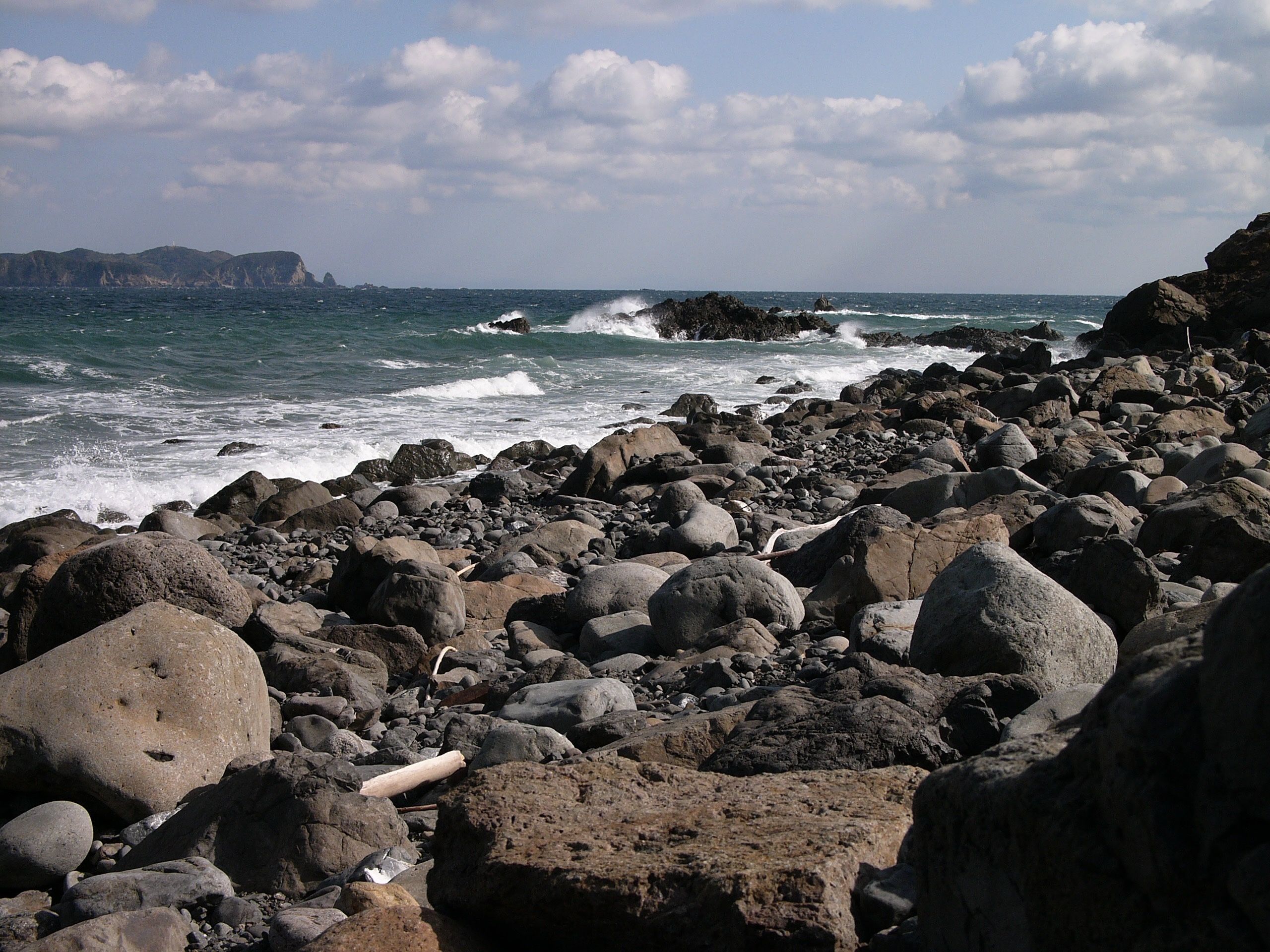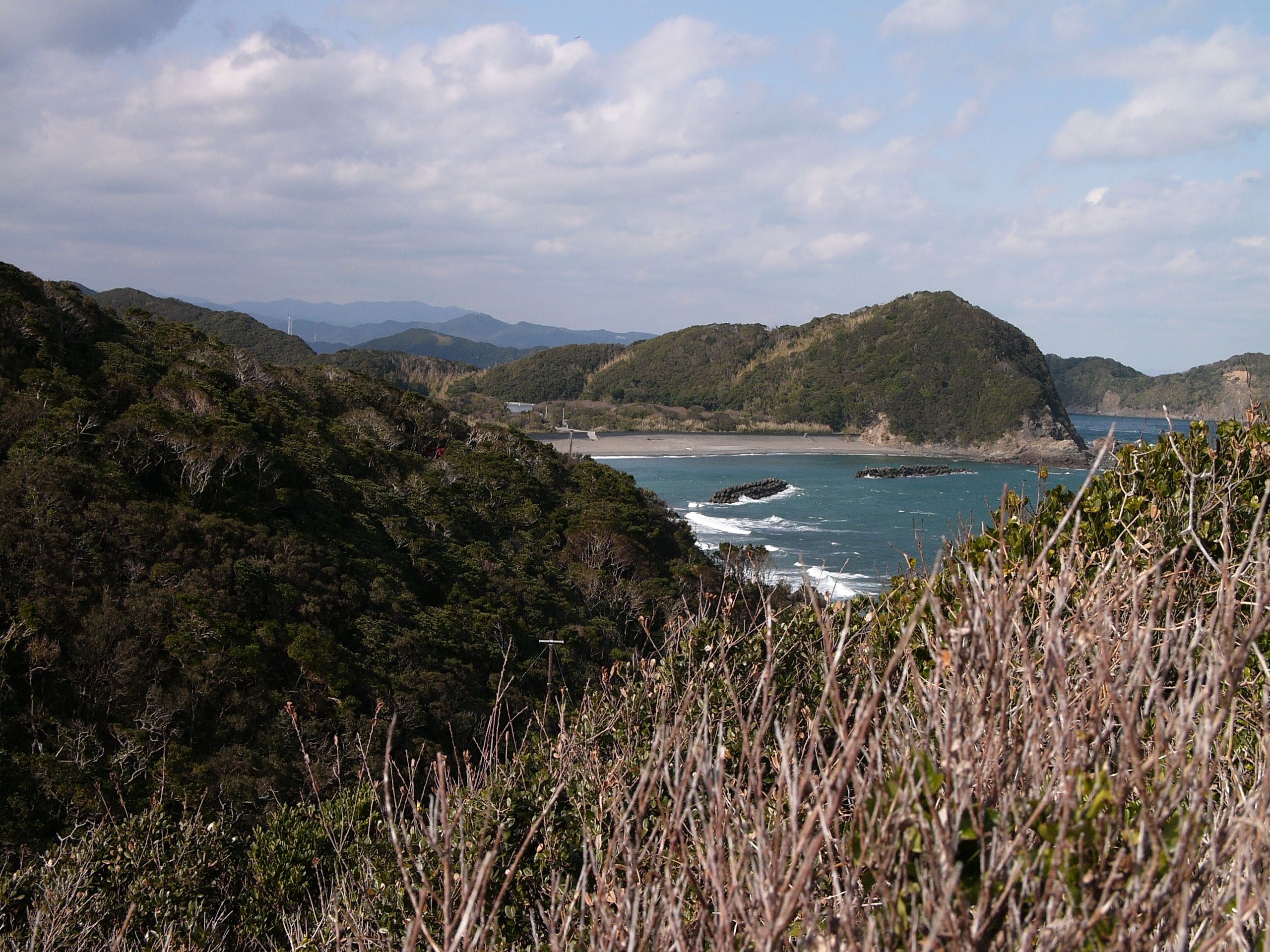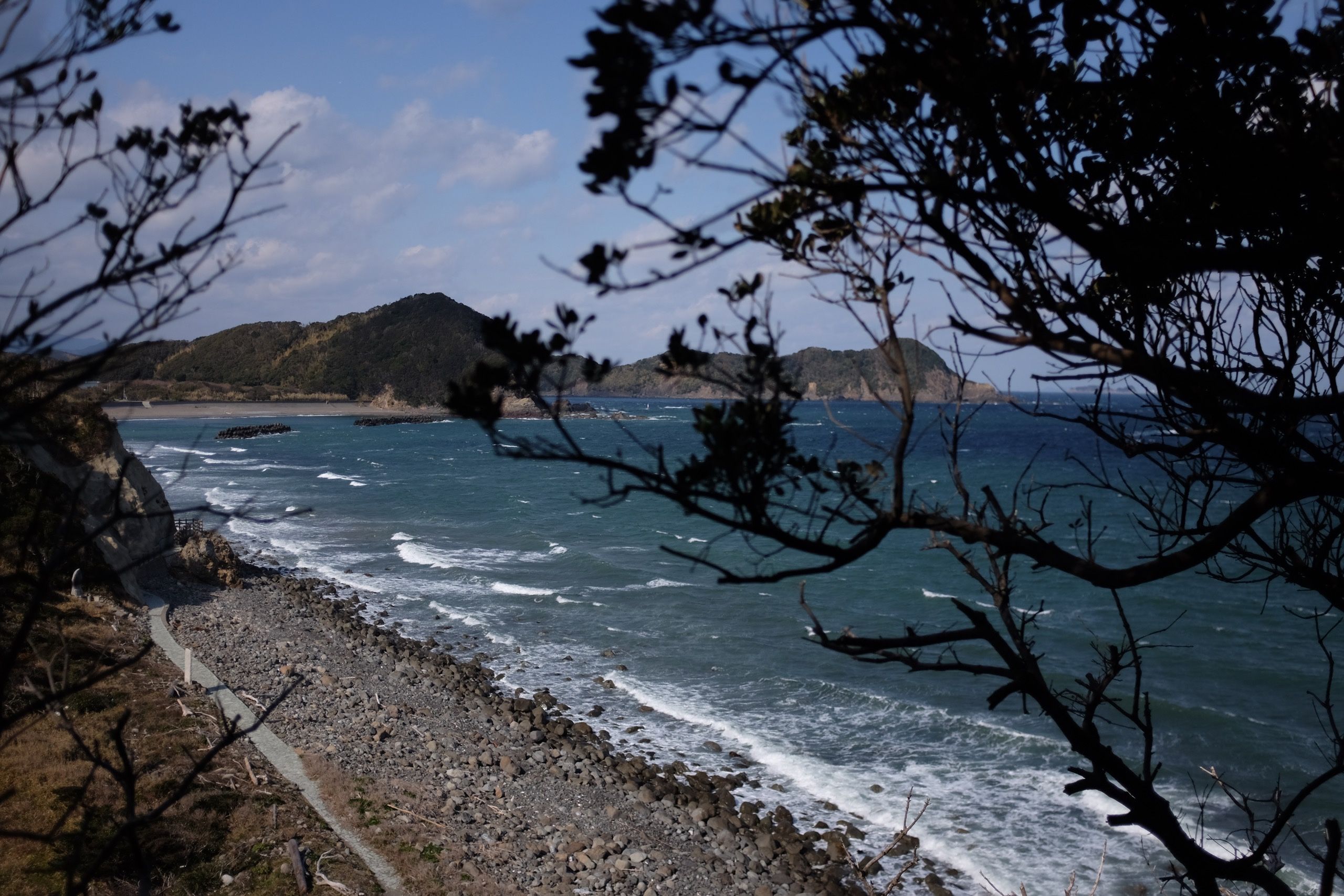 📍 Cape Gamōda, Tokushima
The cape stuck out into the Pacific like a ship's prow, the ocean an expanse of rippling quicksilver in the fierce wind, and I stood there, barely able to breathe, then I turned around to walk until I could see the blue hills of Kyushu again.
---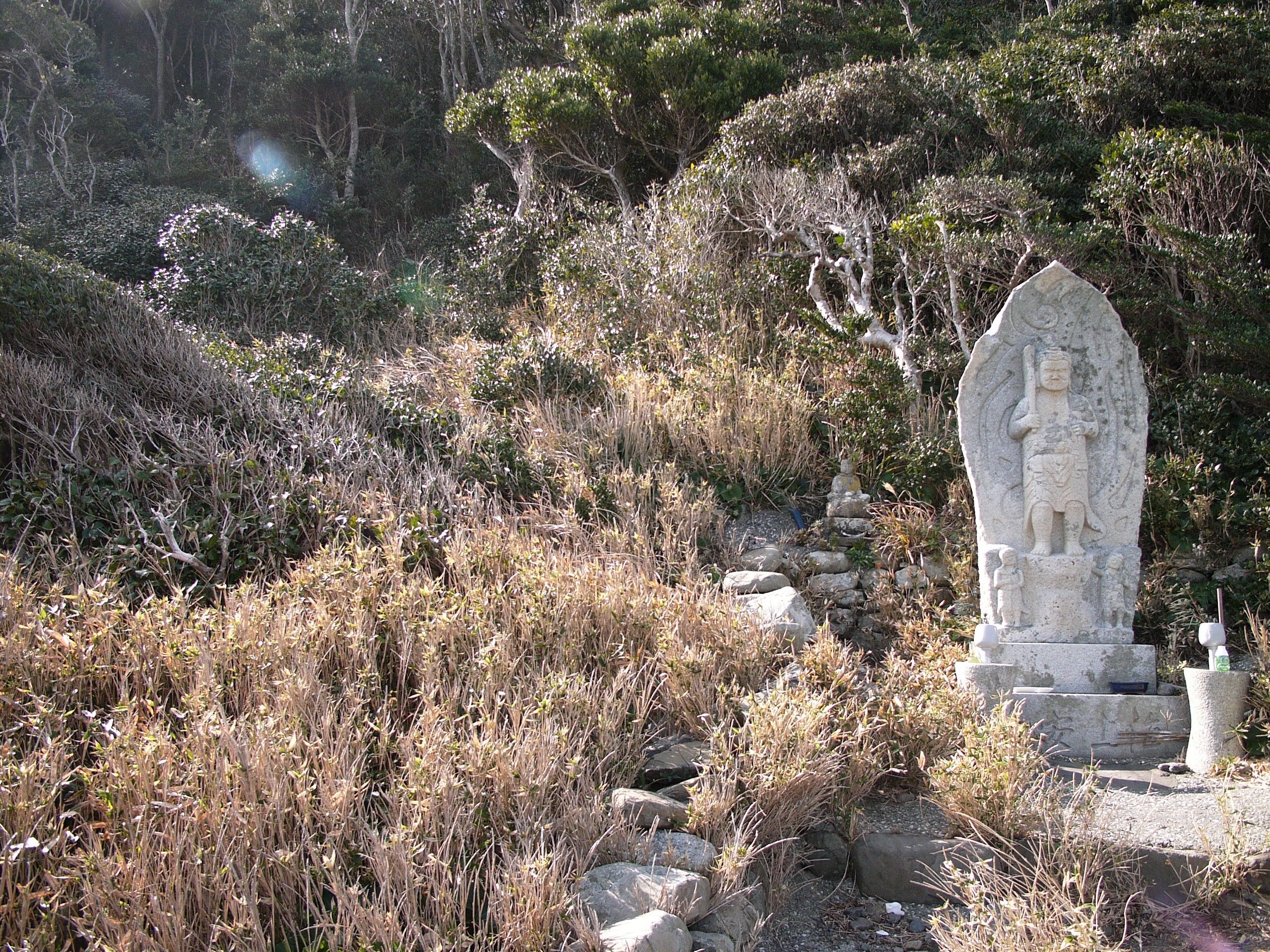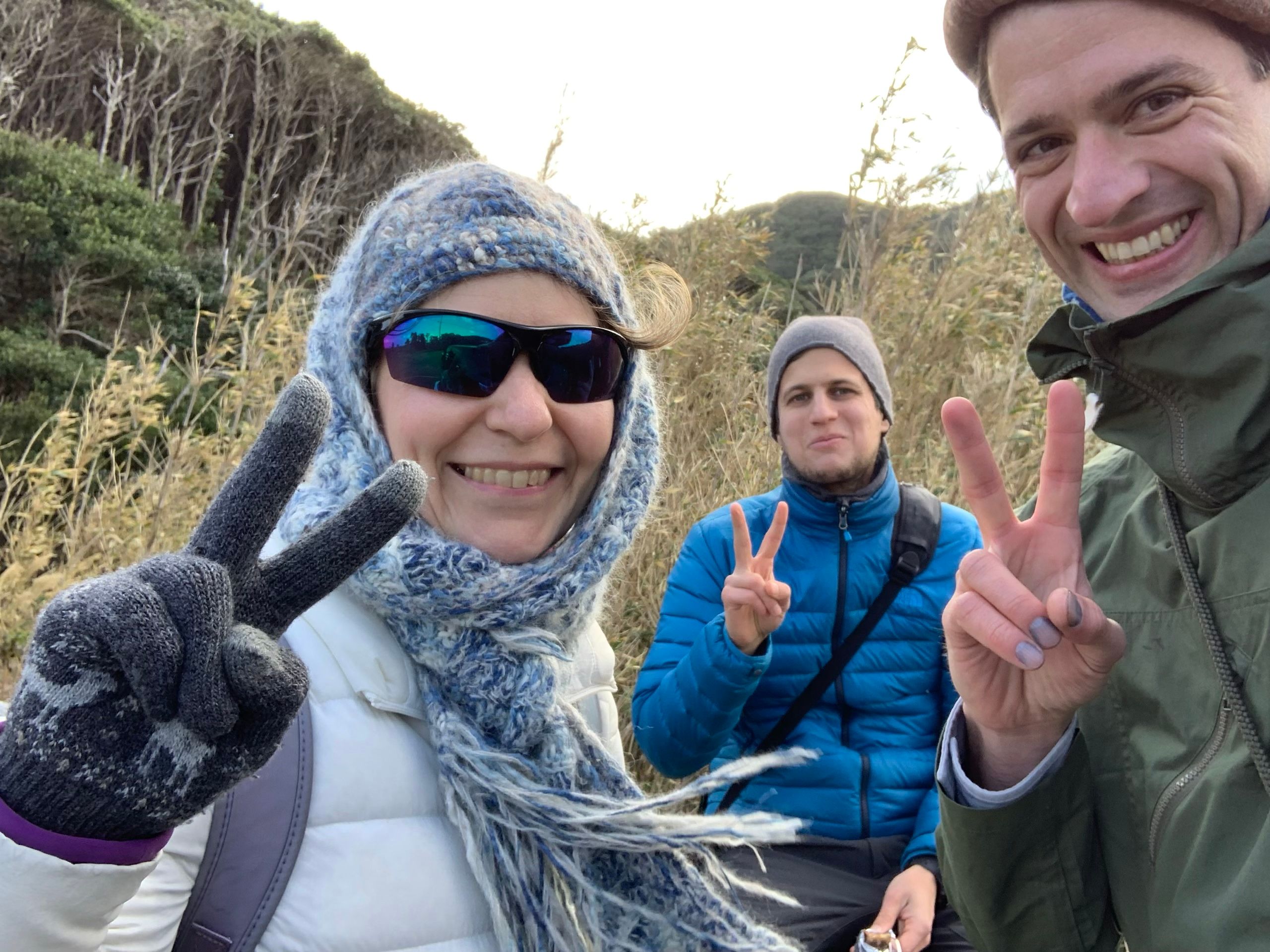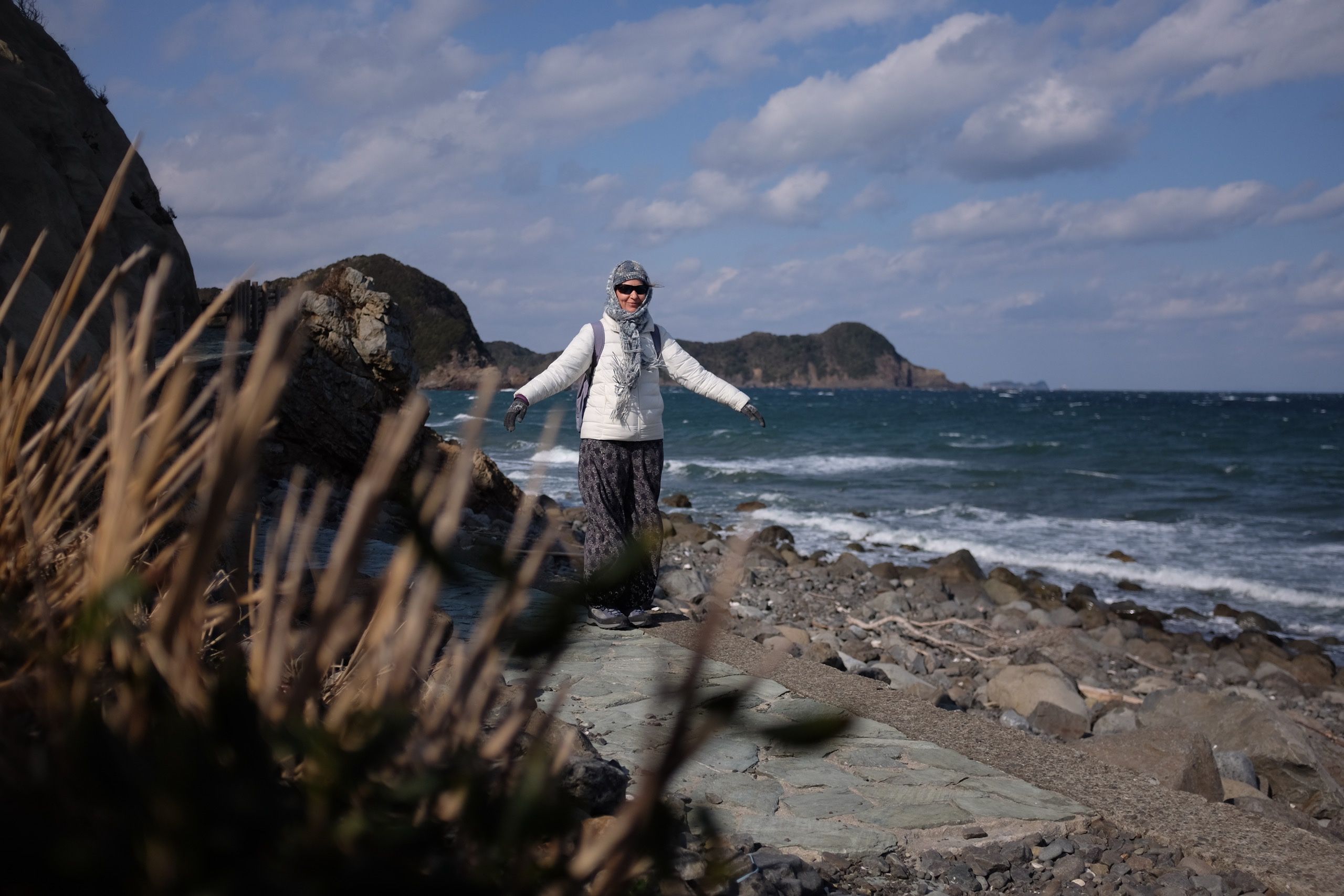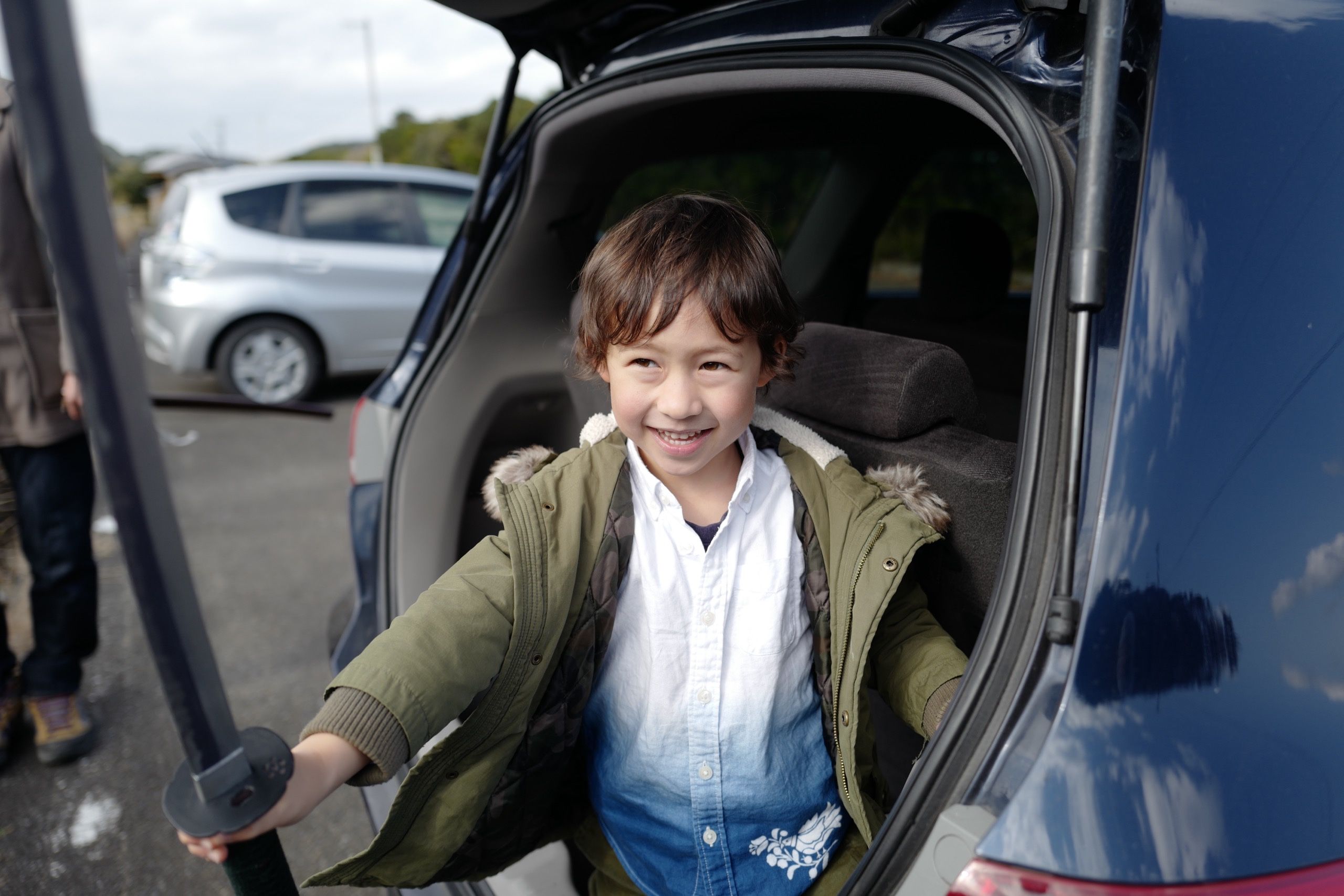 📍 Cape Gamōda, Tokushima
The gaunt silhouette of Gyula Simonyi had been visible from blocks away against the bulk of Tokushima Station. He had showed up the night before we left and would join me for the first days across Shikoku. We shouldered our rucksacks, waved goodbye to my friend Hanga Yoshihara-Horváth and her family, who had hosted us in Tokushima City, and set off.
---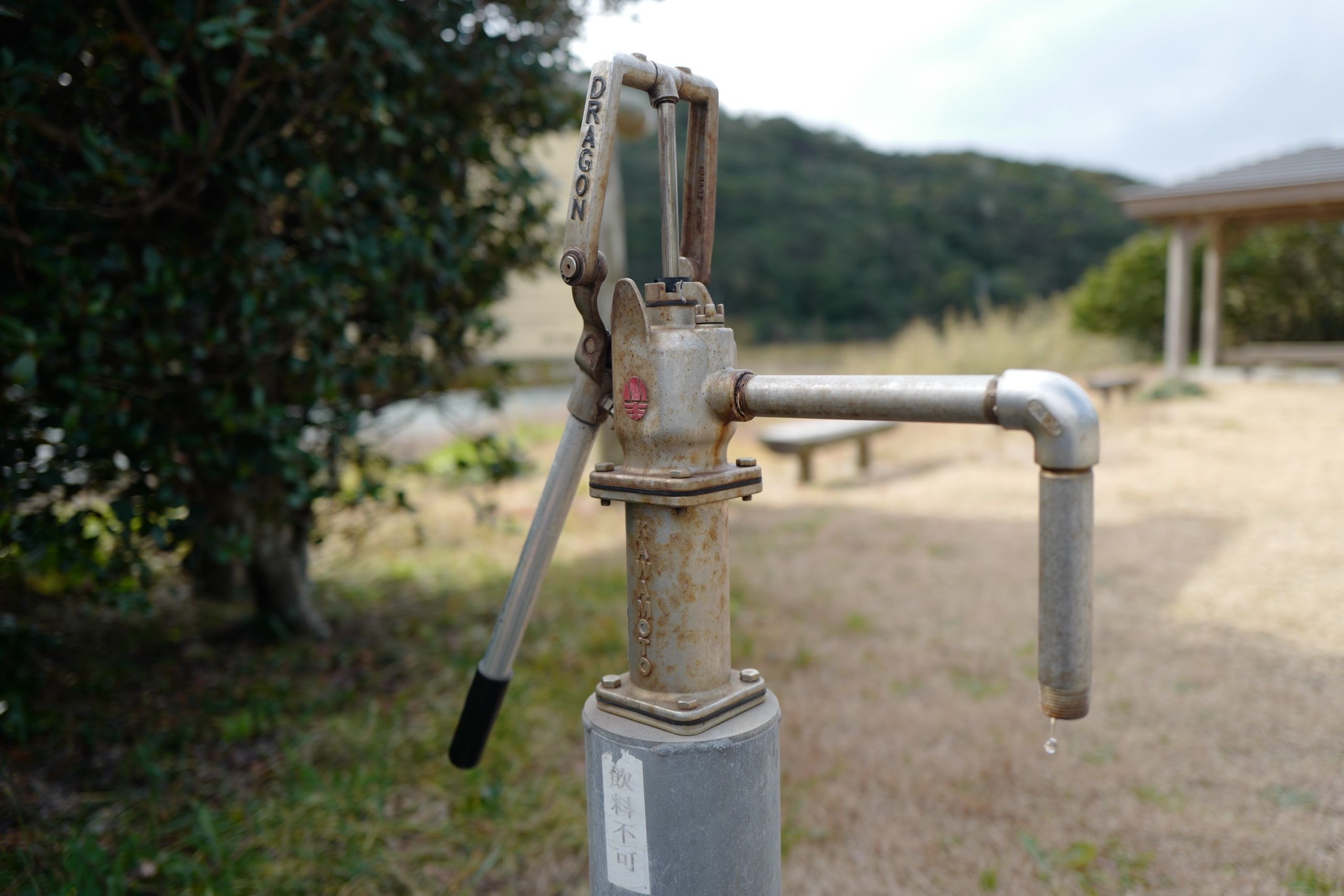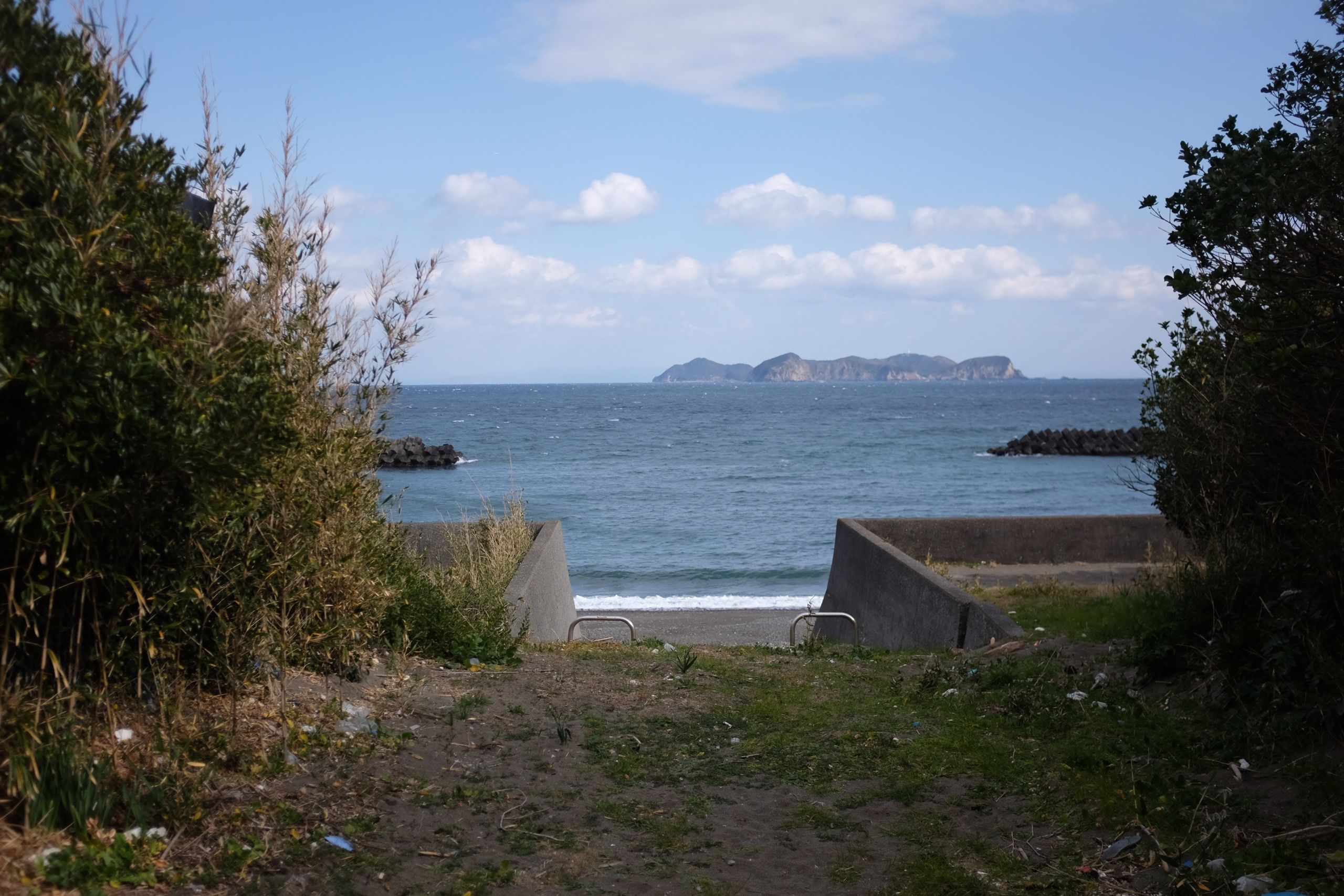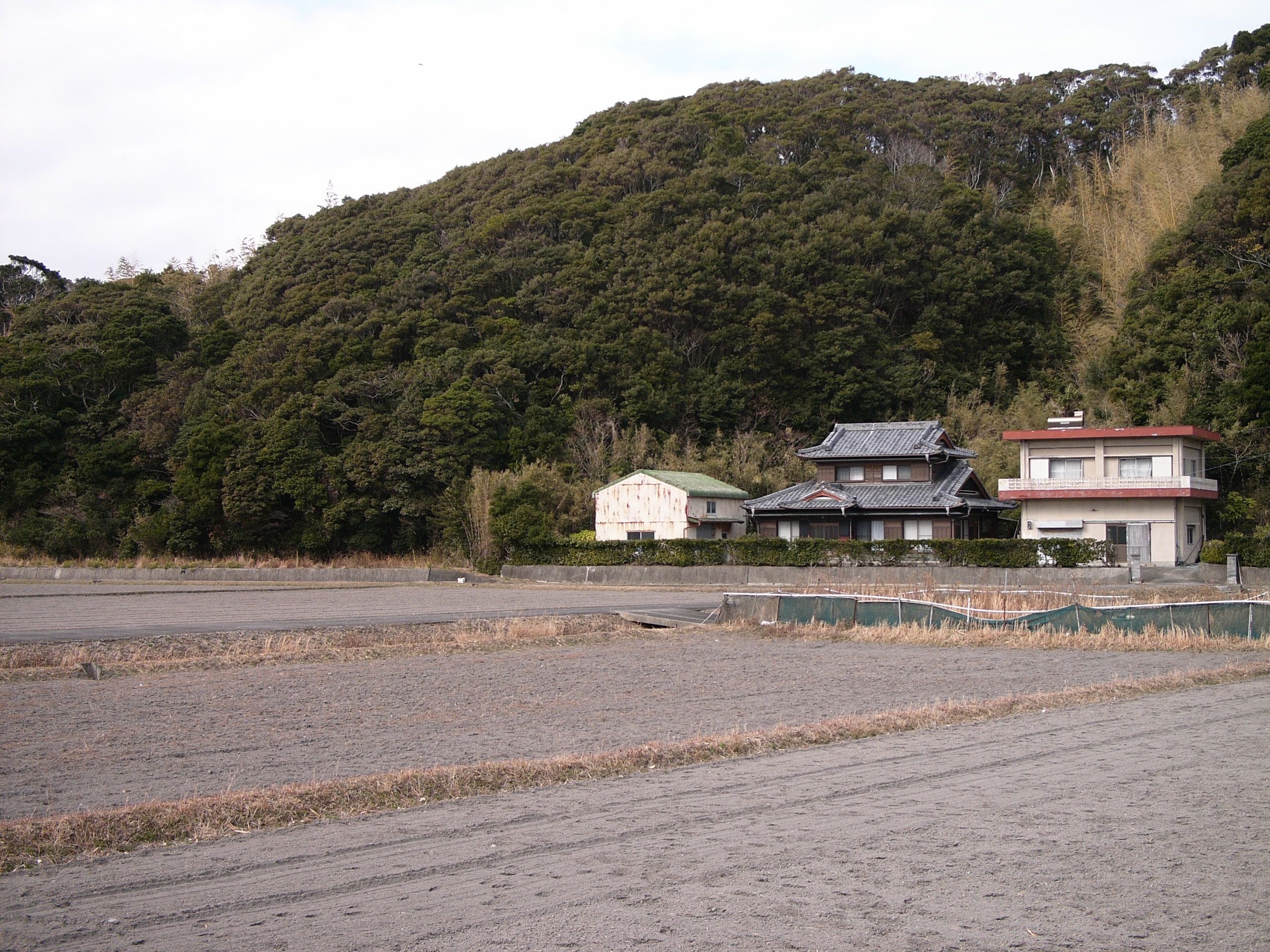 📍 Cape Gamōda, Tokushima
---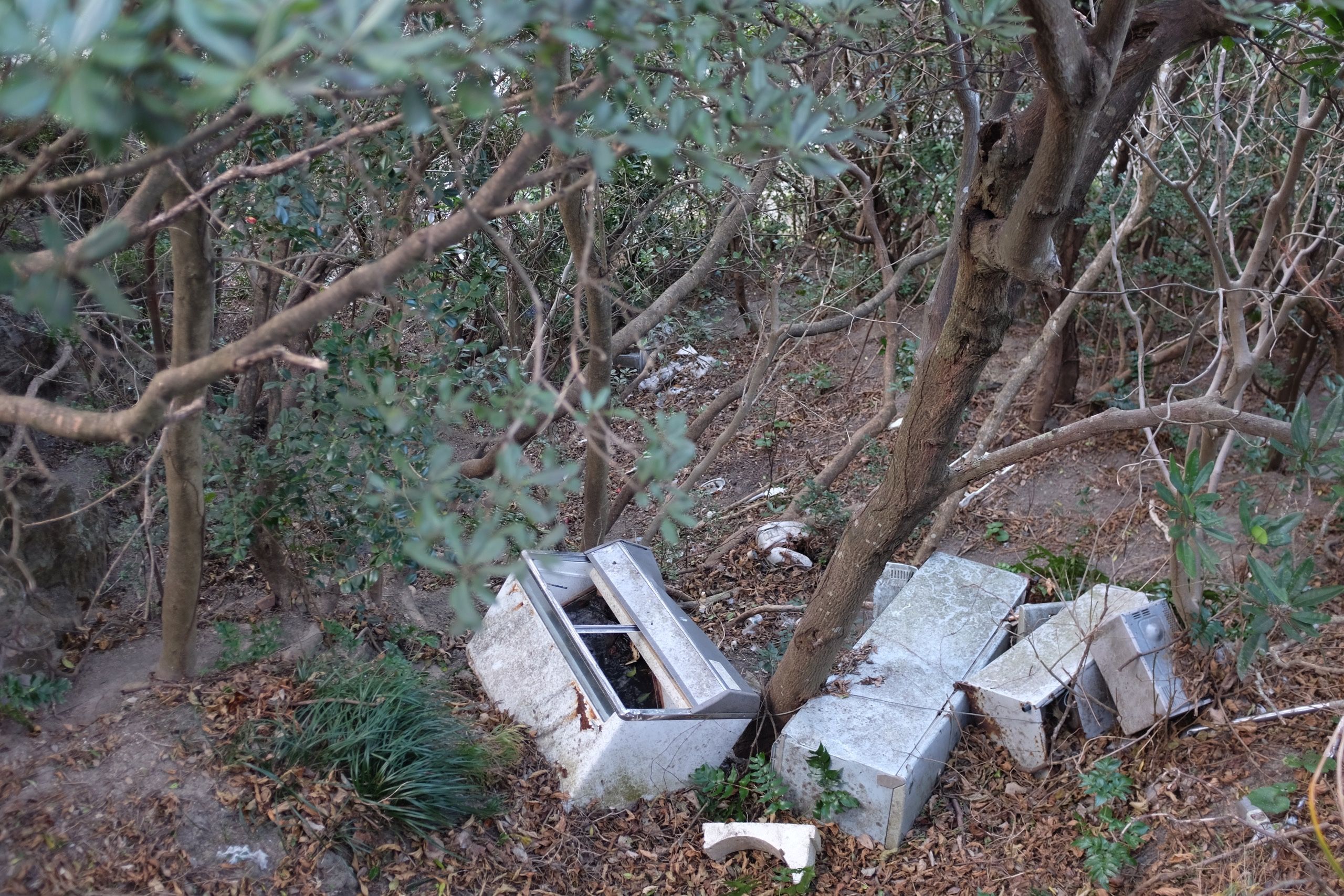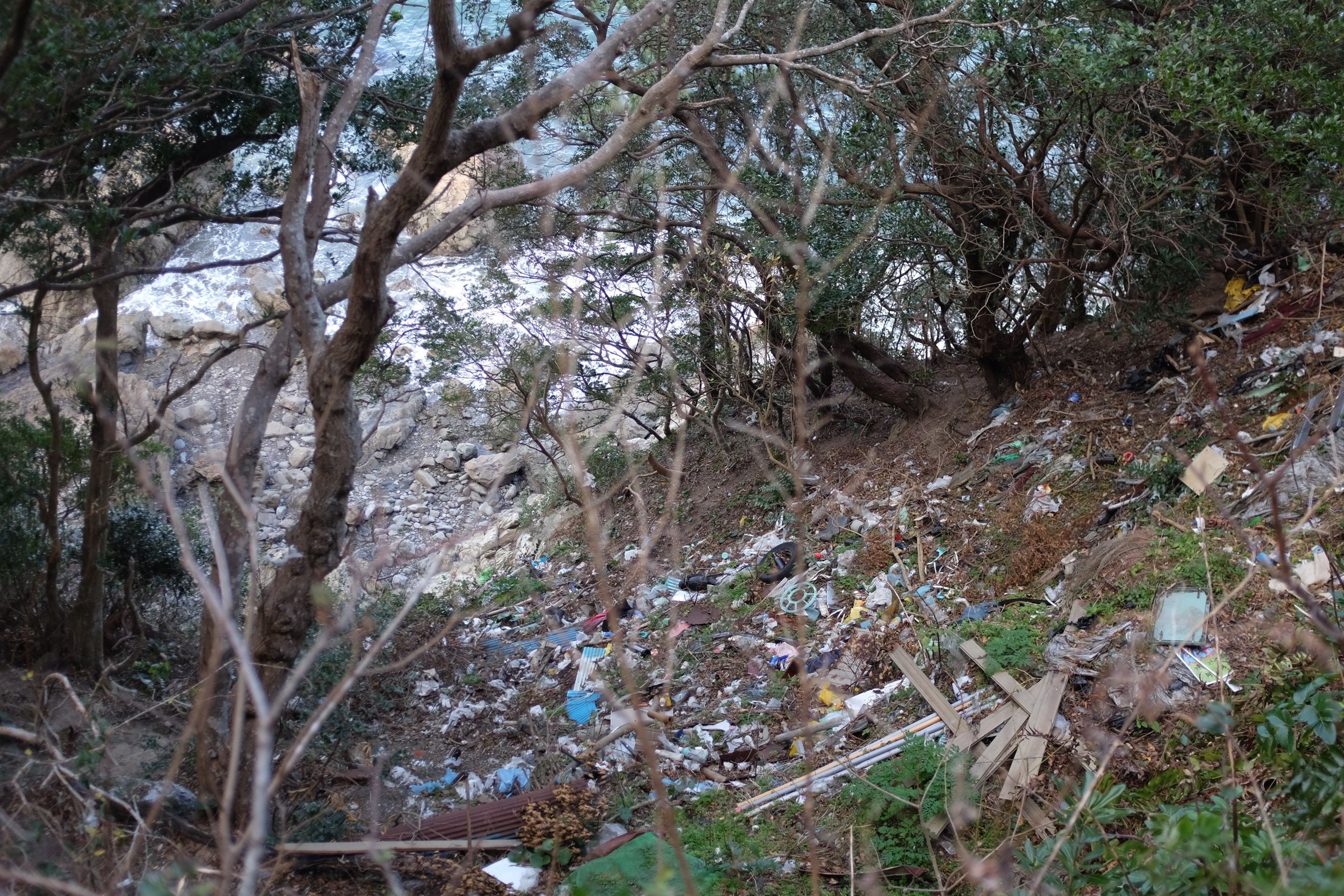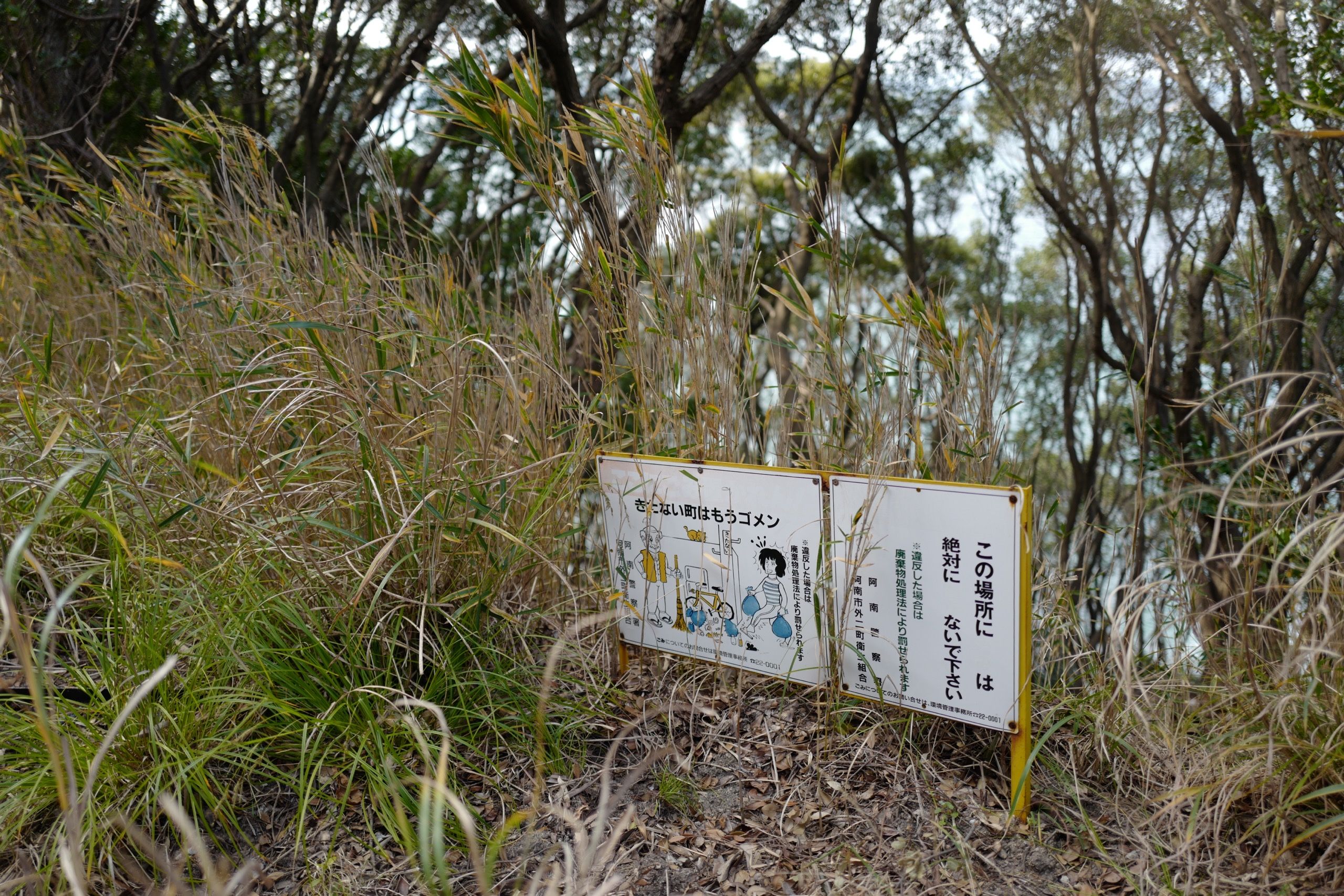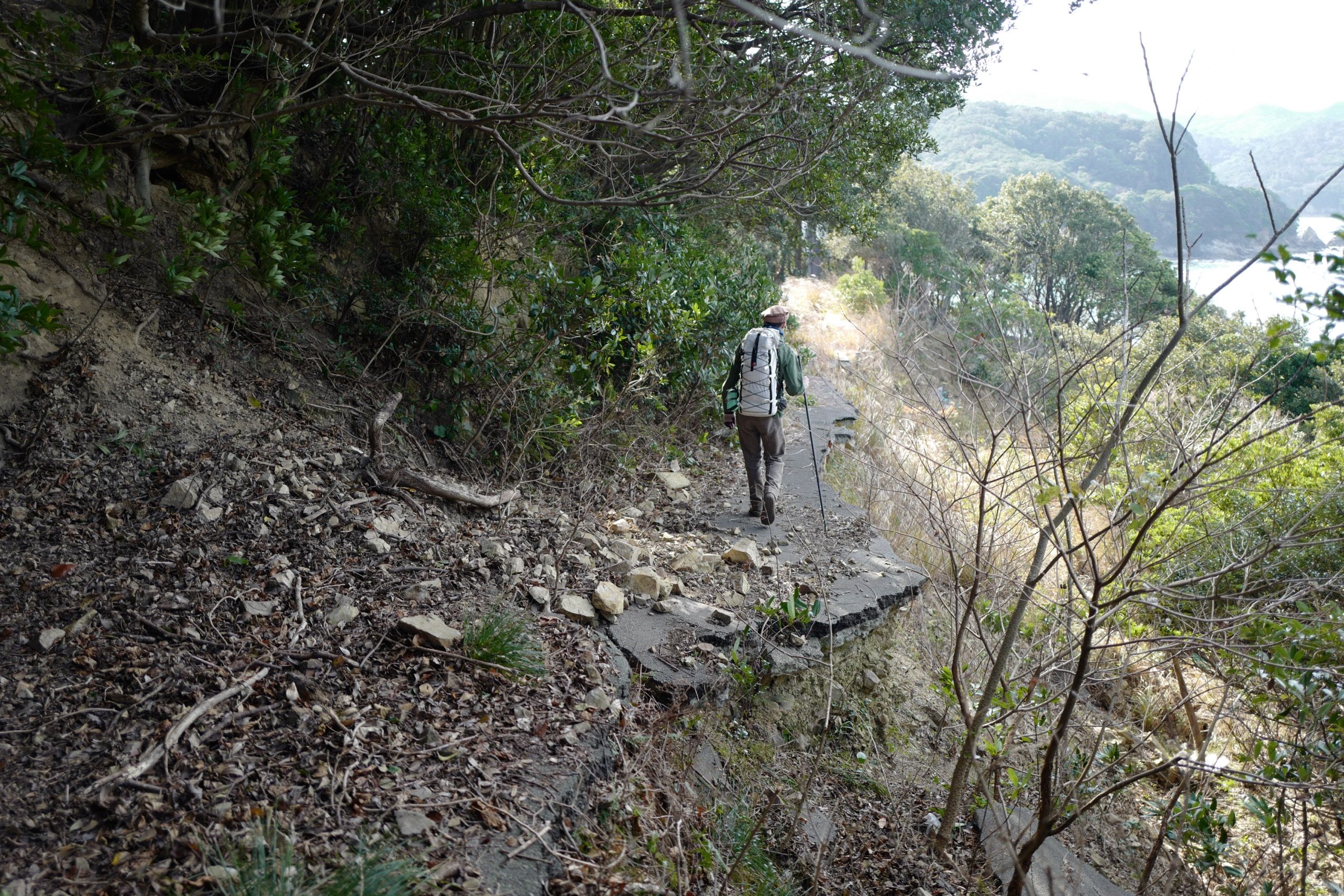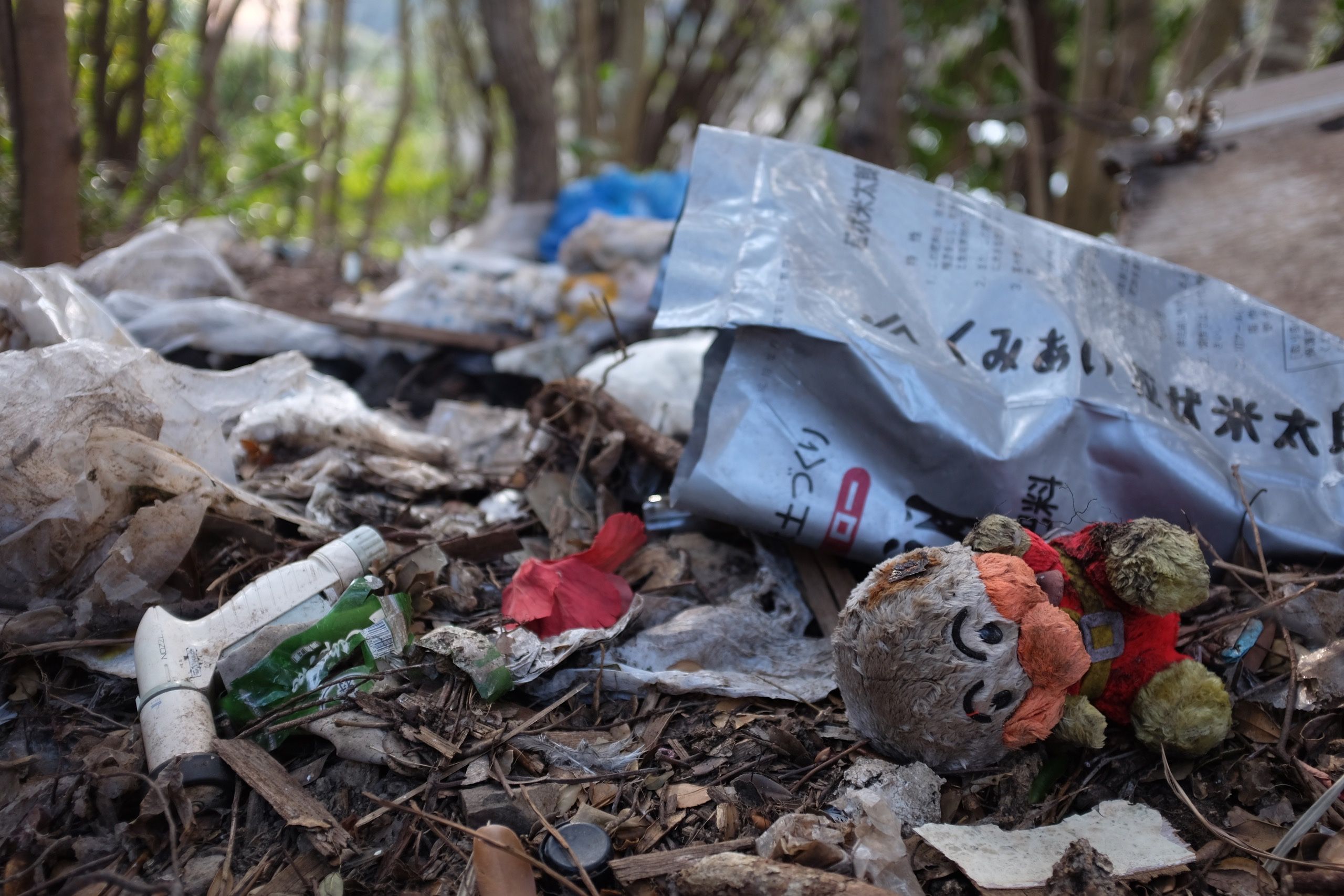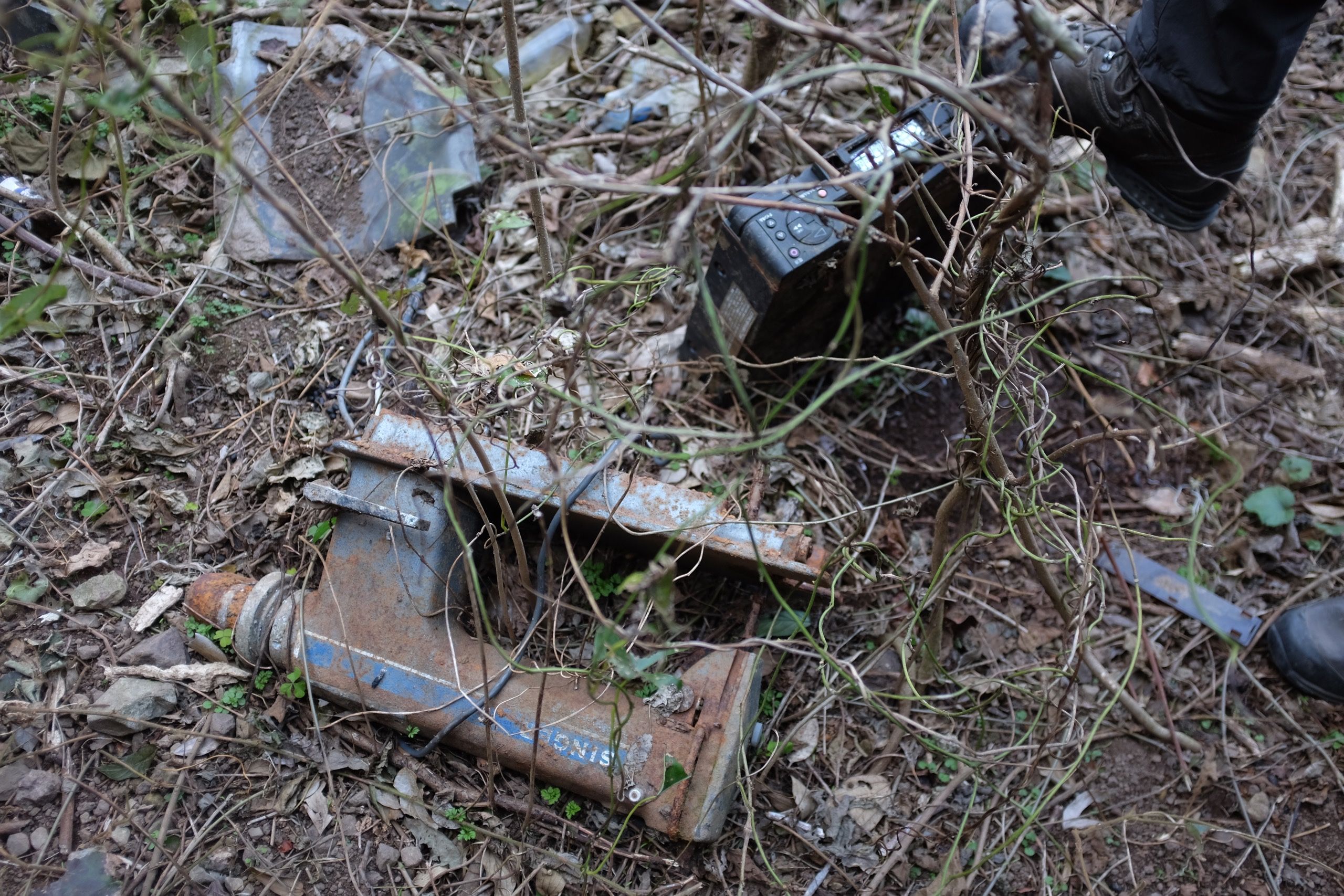 It is a well-known fact that the Japanese don't litter, and what little trash they produce they segregate into hyper-specific subsets for recycling. One of those subsets, readily observable on hillside roads between villages, is selections of household appliances chucked down the hillsides, to be recycled, presumably, by the monkeys and the subtropical forest.
---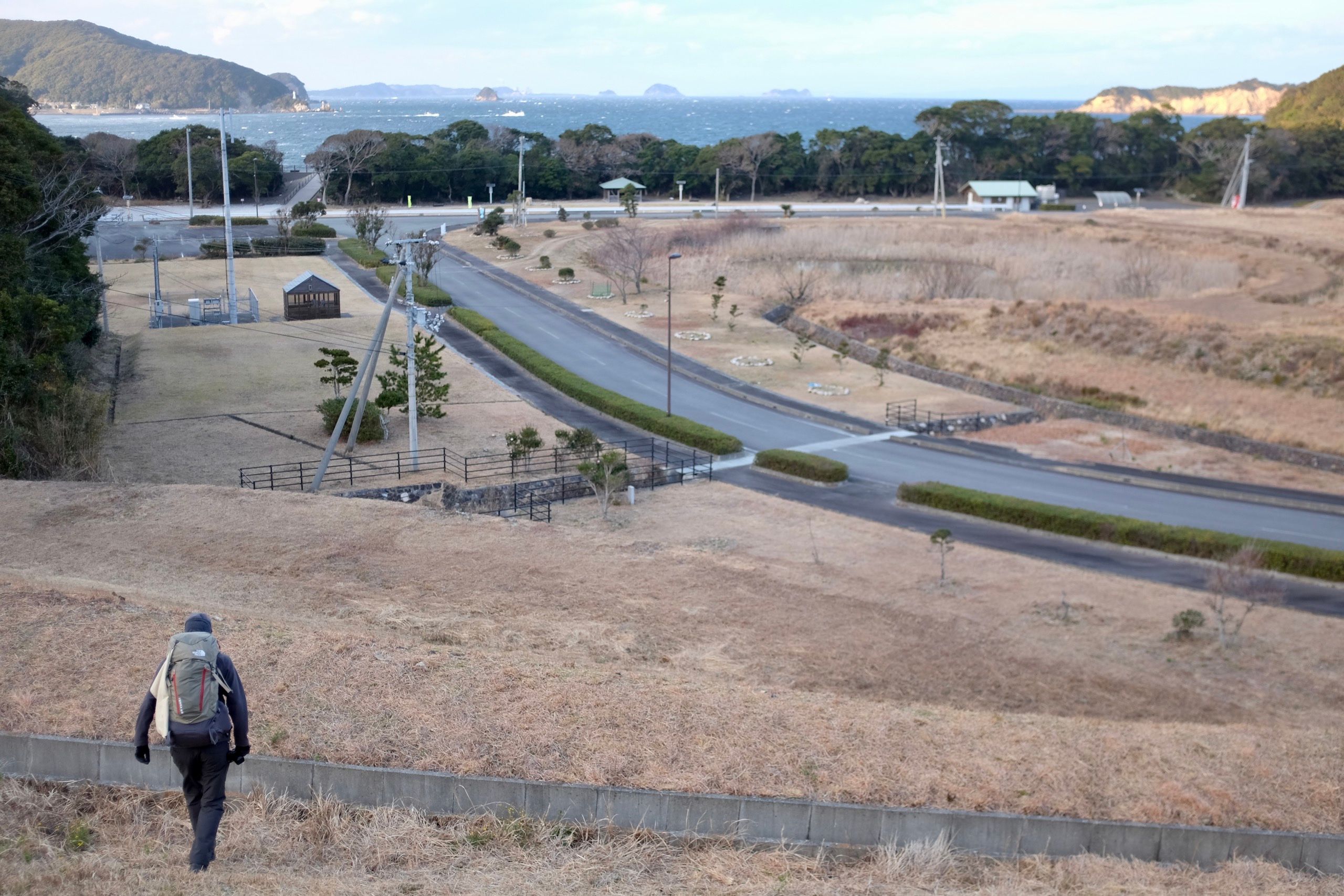 ♨️ Cape Gamōda Hot Spring, Tokushima
Across the yellow winter grass, into the constant wind blowing from the ink-blue sea, we walked down the peninsula from Cape Gamōda, towards the interior of Tokushima.
---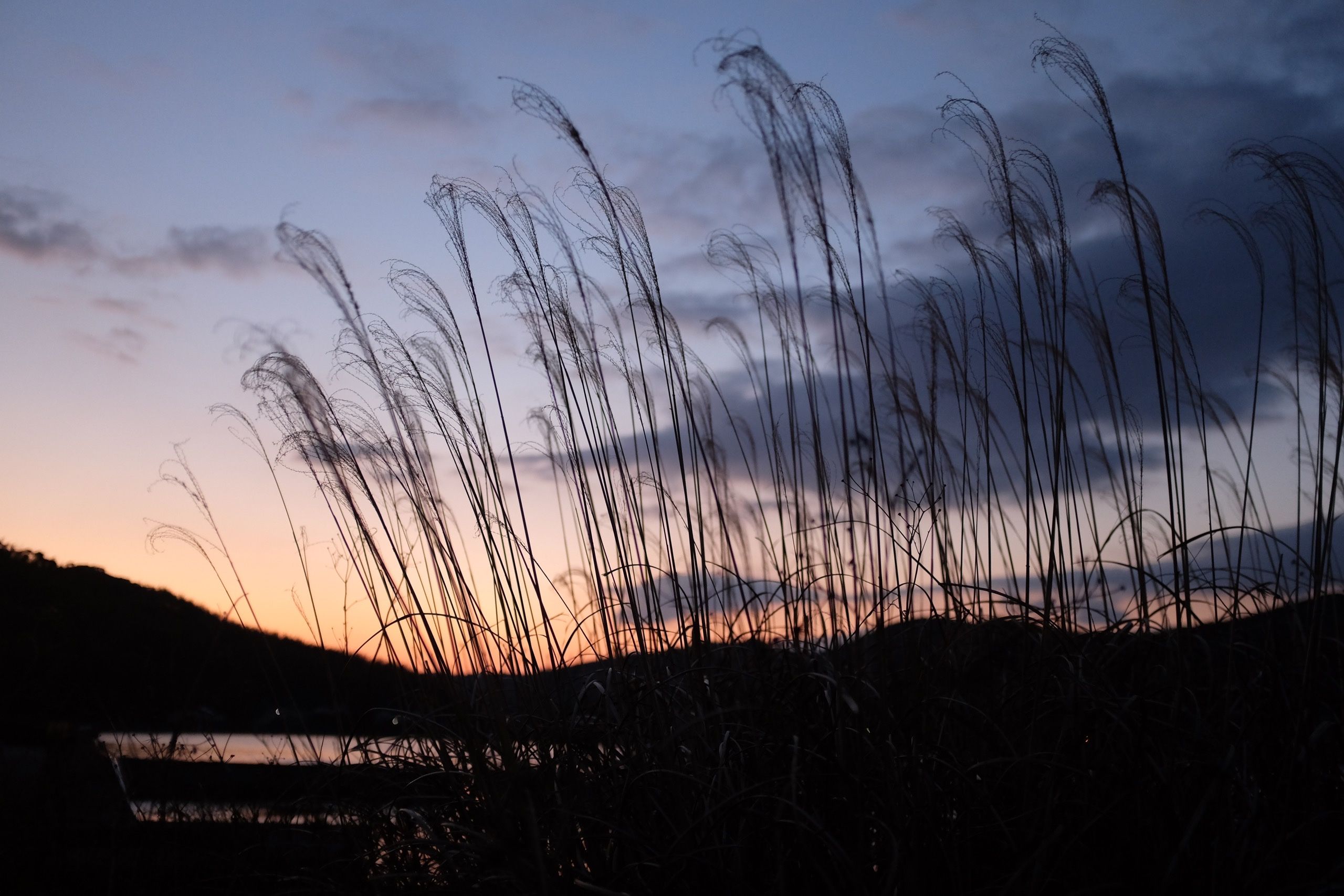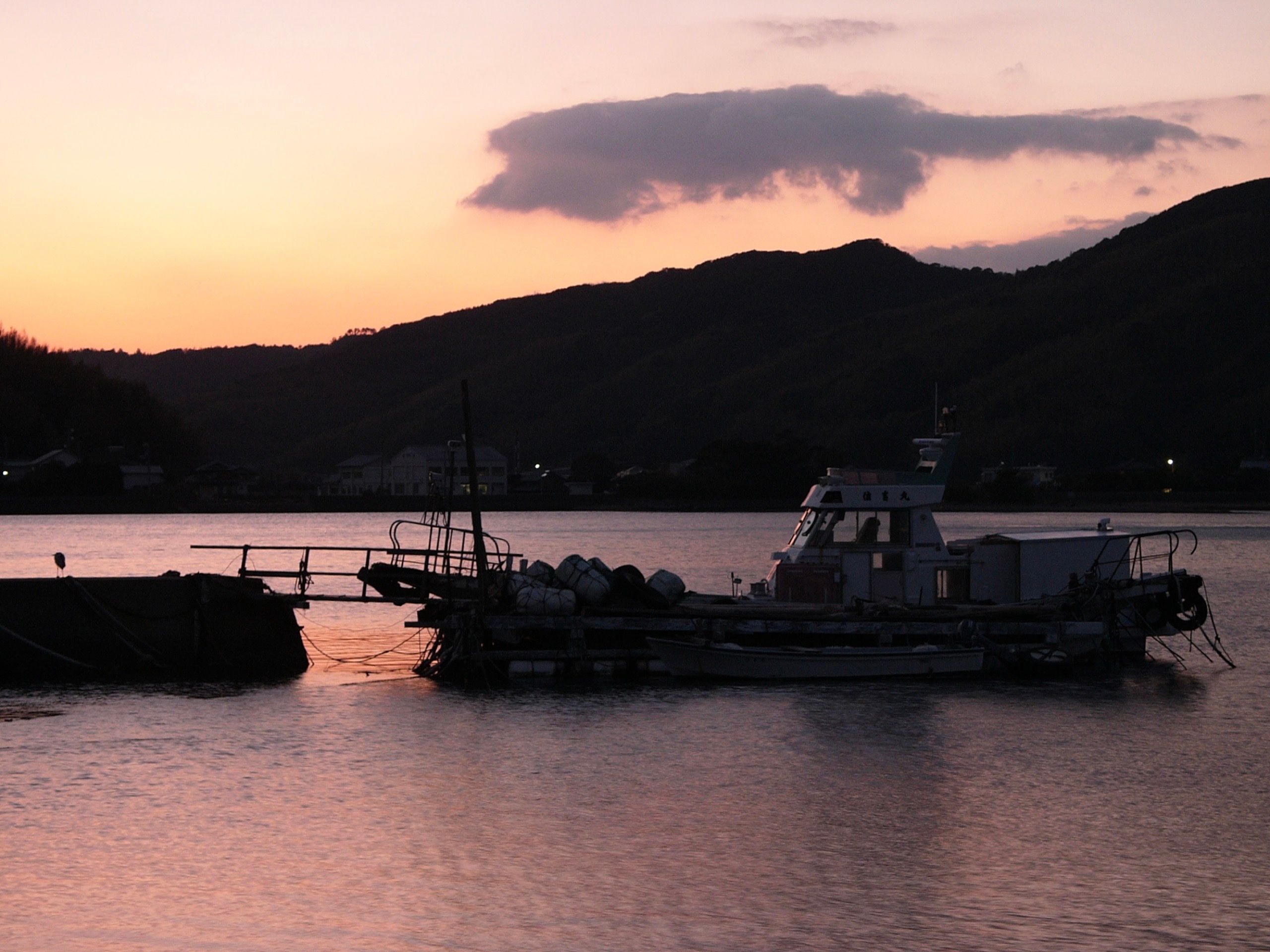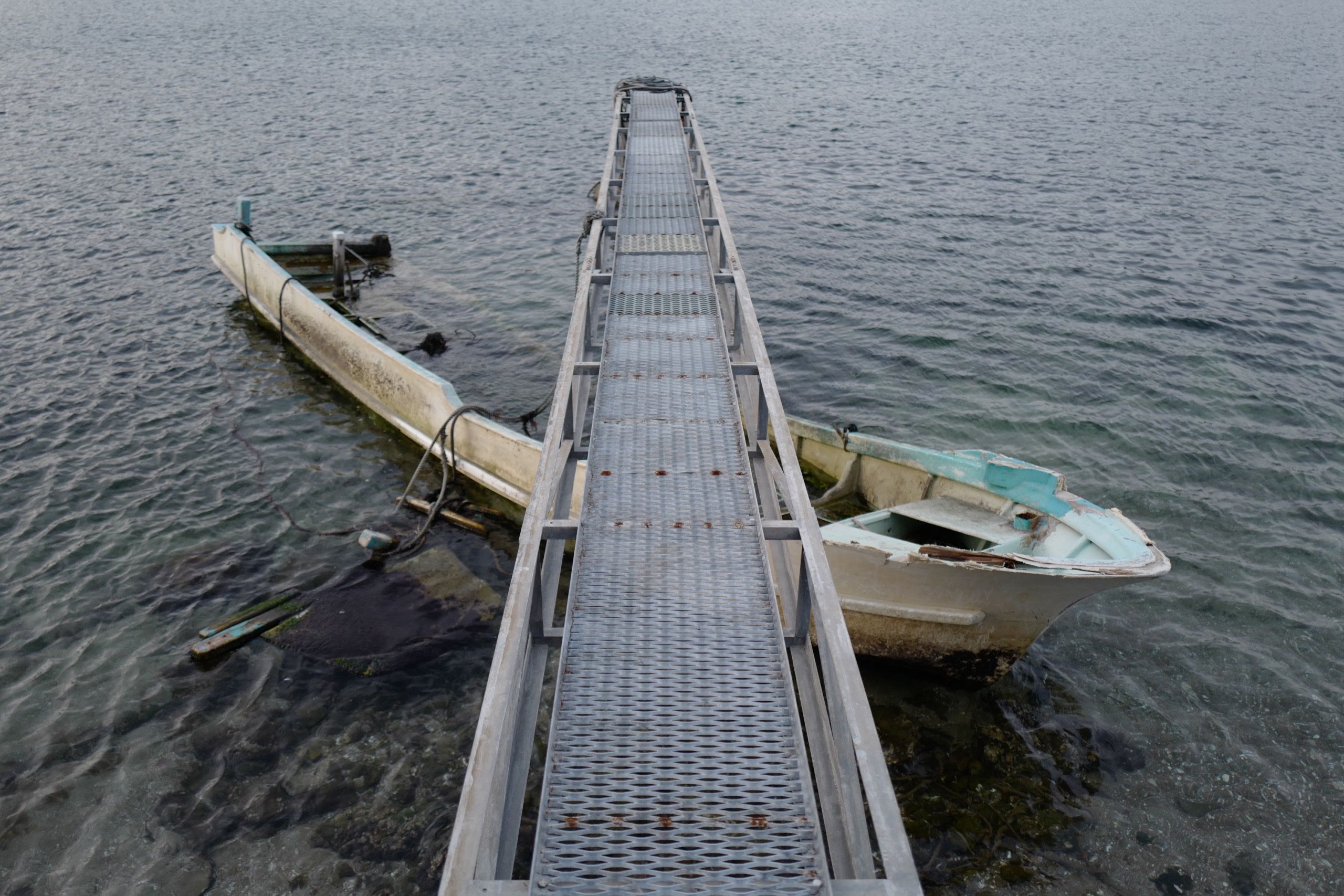 📍 Tsubaki, Tokushima
At dusk, after a few hours on the road, after an afternoon bath in an absurdly scenic bathhouse in the middle of nowhere, after a silent village where the only sign of private enterprise was a vending machine, it dawned on me with waves upon waves of joy that I really was back on the back roads of Japan, walking into the night with no idea where I would sleep or what I would eat. Later, we stood on the crest of the pass, and watched the endless carpet of stars mingle with the lights of the fishing boats out on the Pacific.
---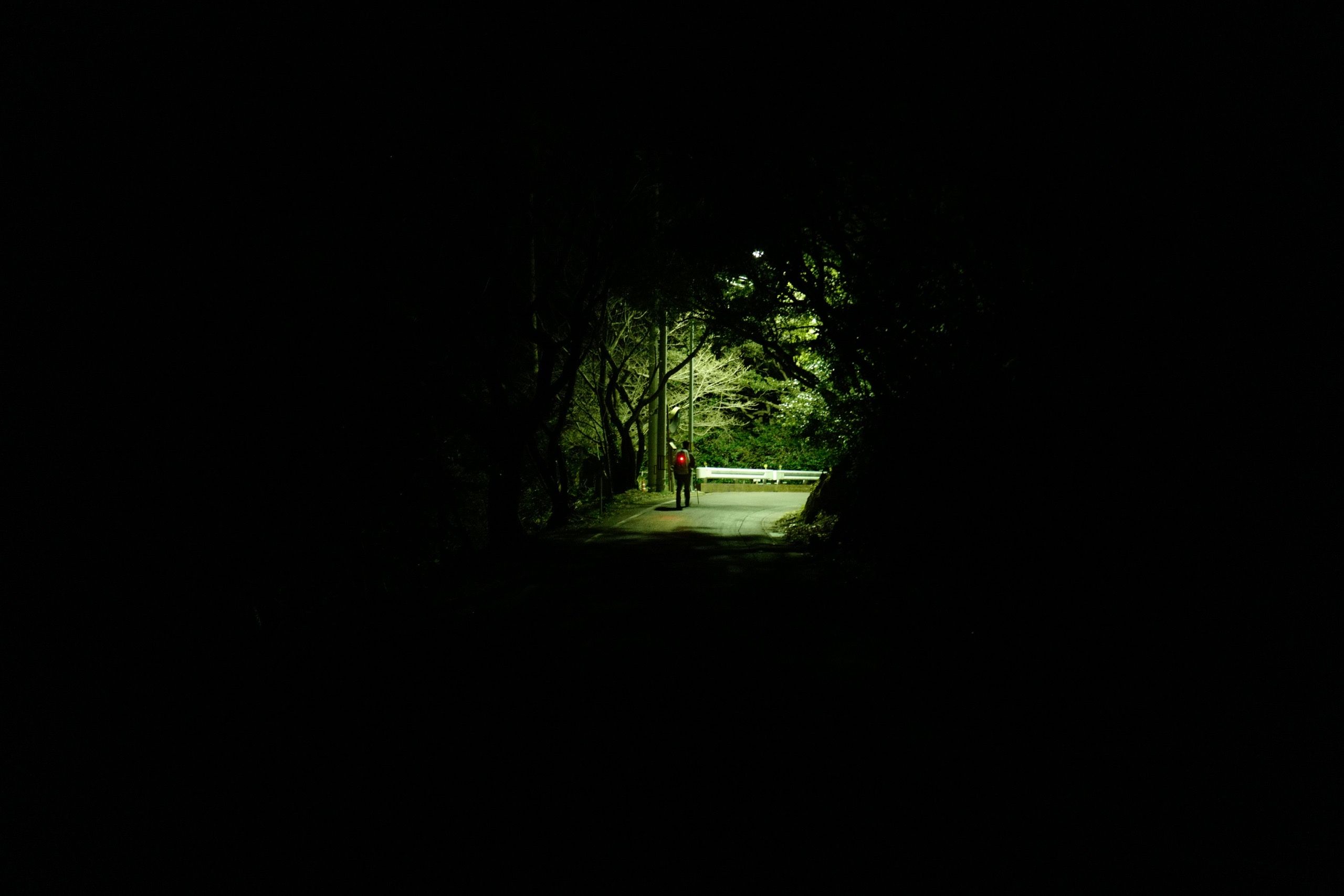 📍 Abu, Tokushima